30 years ago, someone thought it might be a bright idea to take a mountain bike up the Thredbo chairlift and ride down the enormous mountain. And as it turned out, not such a bad idea at all, and the beginning of brake-melting history.
In this three-part series and videos, we reflect on three decades of mountain biking in the iconic NSW alpine village and ski resort – Thredbo.
The last ten years have seen Thredbo diversify from a just a gravity park into a more inclusive place to ride any bike. More trails were constructed, and during these years we saw the birth of Cannonball MTB Festival, the best week of the year in Thredbo.
Did you miss part one? Thredbo in the 90s.
And part two, Thredbo in the 2000s.
---
Watch the final video in the series here
---
More for all
We've seen Thredbo grow into a more inclusive destination and cater to an extensive range of people. From private lessons, all types of bike rental, school camps, Gravity Girl camps, MTB maintenance workshops, and skills clinics, it's all happening now, with 105,000 individual runs on the clock last season.
Cannonballllllll!
The Cannonball Festival is an absolute riot, an exhausting week of action for anyone and everyone. We can certainly vouch for the crippling fatigue caused by a gravity-fed cocktail of arm pump, cheering and repetitive hangovers. Perhaps Cannonball holds a place in our heart after seeing an enthusiastic spectator drink a warm beer out of All-Mountain winner, Josh Carlson's warm shoe, early days for such a ritual.
Bringing the immense festival atmosphere of Crankworx down under would have been an unthinkable mission, but at least there was a very valid option for where something similar could happen; Thredbo. Crankworx is revered around the mountain bike community due to its multiple events, party atmosphere and proximity to the stars of the sport. Cannonball Festival was all of this, but more inclusive.
Over the long weekend of action, there are five gravity-focussed events, nearly 1000 riders and huge cash prizes would attract big names and international superstars. Interestingly the largest category is the under 17 men, grommet shredders everywhere!
New trails, more trails, longer trails.
It was 2012 that saw a real growth spurt in the trails with the addition of the Thredbo All Mountain Trail, over three-times the length of the Cannonball Downhill. This track would take riders to new parts of the mountain, maintaining a more moderate speed. Starting way up high the trail builders Dirt Art navigated great challenges to bring it to life. Due to the sensitive nature of the terrain and flora and fauna, it went through a lengthy approval process and adding to that is the amount of snow that the area cops every winter. Then the crew had to battle erratic weather with wind, snow and rain making life pretty hard up there! The trail surface had to be capped using granite sourced in its immediate environment, with loads of gruelling hours winching the huge rocks around to make the trail ride with good flow.
The All-Mountain Track is a marvel, and a joy to ride. And for the keen, you can start at the top and make a long 30km ride descending the All-Mountain Track, down the Thredbo Valley Track to Lake Crackenback. An absolute must-do adventure.
You know a track has been designed with care when it drops such an elevation, but the trail surface avoids the inevitable fate of most tracks by avoiding developing deep braking ruts. Buff, fast turns all day long, yew!
Soon after the All-Mountain Track came Kosciusko Flow Track, 4.5km of glorious banked turns, rolling gaps and fast singletrack that doesn't require a full-blown DH bike. The Thredbo crew built a nice mix of speed and flow, filling the gap between the All-Mountain Track and the Cannonball Downhill.
Thredbo Valley Track, mellow and stunning
As Thredbo matured, an entirely new experience was born, a more mellow one. This beginner/intermediate track meanders through open grasslands and thick eucalyptus forests, with a more advanced option for riders to continue all the way to Jindabyne for the full 35km journey.
Thredbo's newest slice of singletrack – Ricochet.
Opening for the start of the 2019/20 season, was a brand new slice of singletrack with plenty of creative line opportunities and fun terrain to play with.
Check out our trip to ride Ricochet last year with the DHaRCO crew.
Out of bounds, The Cascade Hut Trail
Known for is epic vistas and lung burning climbs, the Cascade Hut Track is an often overlooked experience for the more adventurous. The track takes you out of Dead Horse Gap, above the resort, following a fire trail up and across open grasslands and across meandering creeks.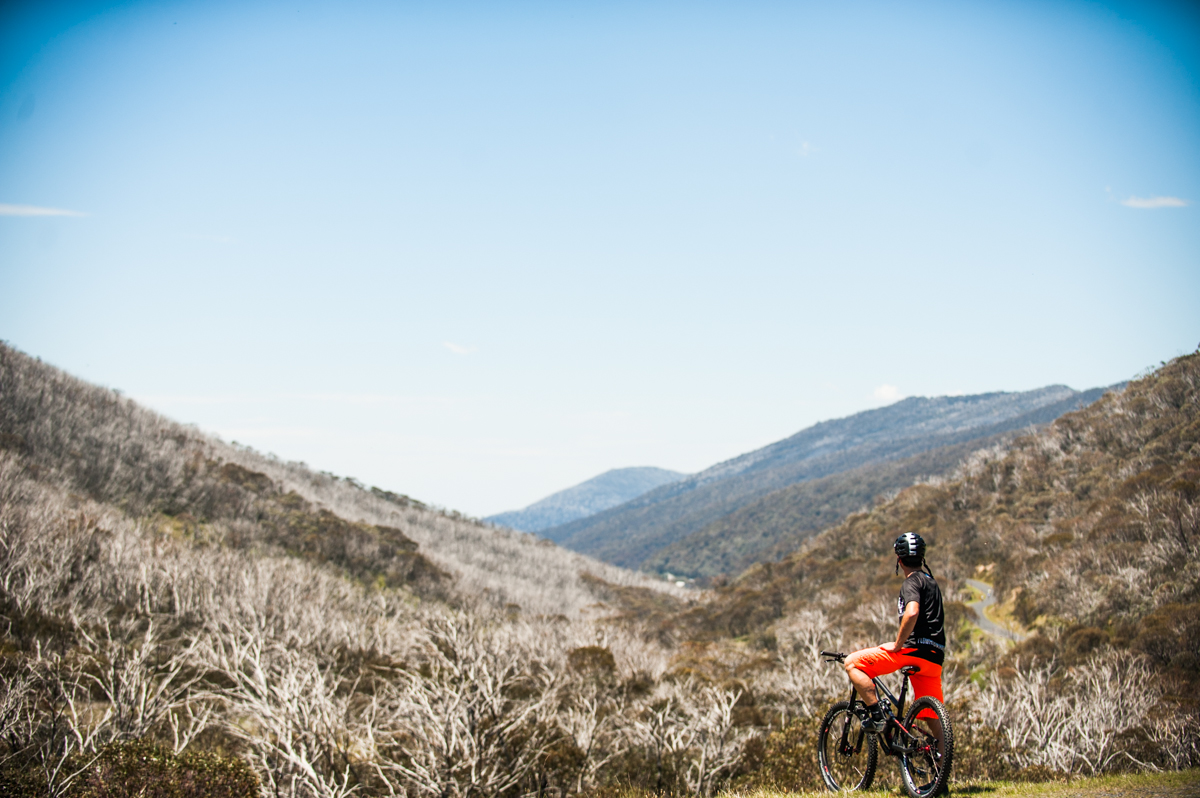 For the full list of trails to ride, from the downhill, gravity, valley and cross country trails – visit the Thredbo MTB page.
What's next?
If the progression we've witnessed over the last 30 years is anything to go by, this place ain't slowing down. Cannonball Festival will be back in 2021, as will the Super Enduro, Interschools MTB Champs, Pump Track parties and an Expanded Thredbo Gravity Series and with the Chainless Champs will cap off the summer season.
We're told there are many plans in the works for us mountain bikers. Here are a few hints;
New beginner Flow Trail to commence construction the summer.
Utilise the gondola to access the Cruiser Chairlift lift for riding on possible future trail developments in that area.
Rental fleet expansion.
Development for more jumps parks and jumps based trails.
Technical downhill trail.
Expansion of the junior skills program.
Return and growth of big events such as Cannonball Festival.
---
---
We want to hear from you!
Have you got some old pictures or crazy yarns from the old days or your first trips to Thredbo? We'd love to hear from you!
Soon, we'll be calling on you to share memories and photos from riding in Thredbo over the last 30 years on the Flow MTB Facebook page. There's going to be some sweet prizes from Thredbo MTB to give away, so stay tuned to Flow for more brake-melting gravity nostalgia.
This feature was made possible by the team at Thredbo MTB.