We caught up with the insanely fast American, Adam Craig last year at the launch of Giant's Trance X29. The 120mm 29er arrived down under after a long prototype period that Adam was heavily involved in.  Since then he has taken this particular bike all over the world, including the Mega Avalanche in France.
Adam has been on the scene long enough to be quite particular about his bike setup and part choices, so we quizzed him on a few interesting aspects of his setup and his thoughts on the new Enduro race scene.
What have we here, Adam?
This is my prototype Giant Trance X29. This is number five out of a long prototype phase; it's a good bike it turns out! [private]
It's a bigger fork than what comes standard on the Trance, why the 34mm legs?
I had a 120mm FOX 32 fork to begin with and for the Mega Avalanche I fitted this fatter 34mm 140mm fork to enhance my ability to smash through braking bumps and over other riders, haha. It rides well with both forks though; I like the way the 120mm fork keeps the whole front end down for climbing, but when I run more sag on the 140 it's pretty close to how the 120 feels when I'm on the bike and riding.
Quite a nice set of wheels you have there too.
They are super pimp, from ENVE. At this time, Shimano (Adam's wheel sponsor) are still working on their 29er all mountain wheels, so I was lucky enough to run the ENVE all mountain rims laced to Shimano XTR hubs. And they are righteous! The generous 24mm internal width gives the tyre some serious air volume.
I wouldn't call it vertical compliance as such, but the magical feeling of composite wheels is amazing. It silences the ride somewhat too and just having a lighter rim bed with such a good tyre volume, it's almost like you can run two more clicks on your compression settings and achieve similar ride compliance. I am very impressed, but yes the price is high. These are my original set, and I'd imagine this set will last me a couple seasons.
You're not running the finned Ice Tech brake pads?
It's actually all we had available at the time of the Mega. At the bottom of the 45 minute run the rear brake with the 160mm rotor would begin to fade just slightly due to heat. However, the way the track works, there is the ability to let them cool down, and fast. There is so much braking in the race, it's crazy, but the Ice-Tech system is amazing. The finned pads definitely help, but the rotor does most of the cooling in comparison to regular rotors.
Talk us through your shoe and pedal combo?
I've been running the Shimano SH162 shoe, which is basically their recreational mountain bike shoe with a buckle. You can get them super tight, and they fit great. It's usually a foregone conclusion that I ask for the stiffest and most expensive shoe Shimano makes, but it turns out that having a little bit of give in the shoe, and paired with these wider Shimano XTR Trail pedals, it lets you feel the pedal a little more with your feet. I can choose whether to put pressure on the inside or the outside of the pedal and you can envelope the pedal a little more with a sole that is not so stiff, like most carbon soled shoes. This bike prompts hooligan riding you see, so I am clipping in and out around switchback turns a lot so planting my foot down with a wider rubber sole shoe is much more stable, plus standing on the pedal unclipped is easier.
These [SH162] are still a little stiffer than the Shimano DX shoe though, as ultimately I need to be able to pedal hard whenever I can. That's what makes this shoe a great middle ground between a DX and the SH315 carbon race shoe. I guess I like expensive wheels and cheap shoes!
How did the 29" bike go in the Mega Avalanche? Where there many up there?
No, there weren't any, haha. I was the only guy on a 29er for sure and I copped a little flack from others, but hey, it worked well. I could have done with a 150mm fork though at times and my hands really copped it. Nico Voullioz was only on a 150mm bike; he doesn't ride very long travel bikes in these races. There were some guys on those weird sand/snow bikes and fat bikes though; I had to pass a fatbike hardtail coming off the glacier, which was pretty scary. I was actually really happy with how the 29" wheels rode through the snow and it was a touch smoother through the braking holes and ruts than my usual 26" bike.
What did you say to those questioning your motive to ride a 29er?
I say that I'm used to it, and it rides so well. I think you can ride well on whatever you are used to, plus when I race so much cross country in the summer on 29ers the transition is smoother.
What tyres were your choice for the Mega?
The Schwalbe Hans Dampf with the Trail Star compound in 2.35" size. I got lucky, with a small puncture that sealed itself and I made it down just in time.
We hear you are planning your 2013 season around enduro racing?
Yeah, I'll give the World Cup cross country racing a break for a bit. Enduro is just so much fun and it will be interesting to see what happens with the development of events and who ends up being competitive. It's exciting to have a new challenge and seeing the pace of riders at Whistler like Jerome Clementz definitely showed I have a lot of work to do!
Do you see the industry being able to support a professional scene and riders?
I'm curious because we all want to see it happen so bad. But the reality is, that for example, Rockshox and Fox Racing Shox still sell a vast majority of short suspension items so throwing their support behind Enduro may not be the most benefit for them. However this new part of the sport is growing, it is colourful and it comes across so well in the media. Right now everyone is excited about it, but when the actual budgets are put forward for this growth area it'll be interesting. It's right on the cusp of working and not right now. If I'm not employed this year, you'll know why.
Good luck this season, Adam!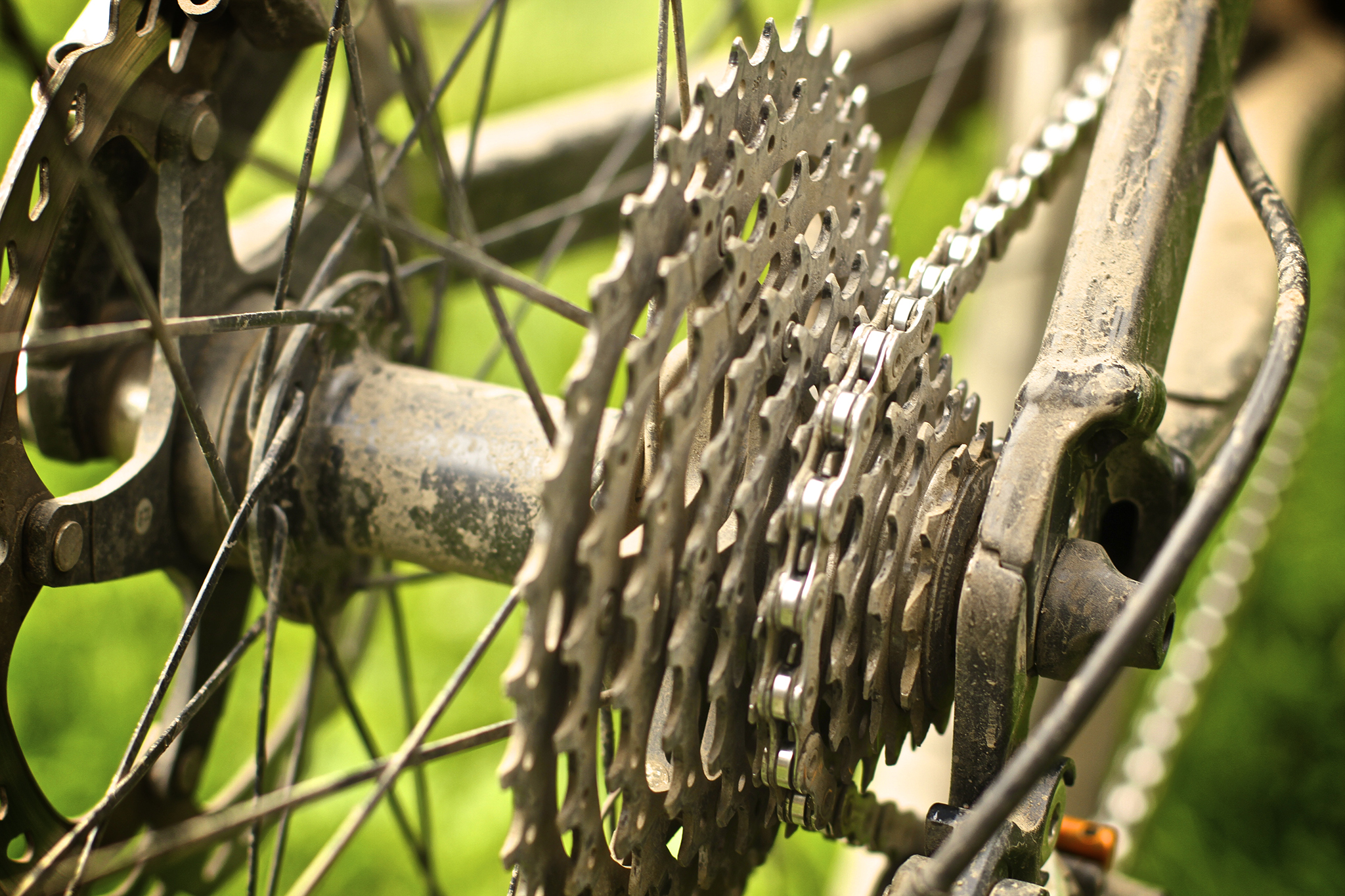 [/private]