"Outside of World Tour Racing, the Life Time Grand Prix is probably the next most talked about series," says Tasman Nankervis, one of three Aussies headed to the US to race the six-event series.
Now in its second year, the Life Time GP has combined the most iconic off-road races on the North American racing calendar, like The Leadville Trail 100, Unbound Gravel and The Sea Otter Classic and assembled them into a series with an overall winner.
The series has attracted a diverse cast of riders from a range of disciplines to compete for their share of $250,000 USD. From former World Tour roadies like Alex Howes and Ruth Winder, there are also riders like Sofia Gomez Villafane and Matt Beers who have won Cape Epic. There are riders who have stood on World Cup podiums like Hayley Smith and won Spring Monuments like Logan Owen — firepower is not in short supply in this field.
Two Aussie riders, Lachlan Morton and Ryan Standish, that have been based overseas long term raced last year, but three more homegrown riders, Ella Bloor, Brendan "Trekky" Johnston and Tasman Nankervis, will be joining the elite field.
We caught up with the rookies to find out more about their big bike racing adventure.
Who are they?
If you're paying attention to the elite field in races like Cape to Cape, the XC National Series, the big gravel events, and even the National Road Series, these three names will sound familiar. But, if you haven't, here's a bit of mountain biker speed dating.
Hailing from Canberra, Brendan "Trekky" Johnston has been riding for the Giant Australia Off-Road team since 2018 and is an electrician by trade. Beyond being a fixture on top of the podium in races like Port to Port, Cape to Cape and Reef to Reef, he has 5x National XC championships, a Gravel national championship and the National Road Series individual classification in 2022.
Ella Bloor is coming out of Canberra and got her start riding mountain bikes at a sporting academy in NSW but has increasingly dipped her toes into road and gravel racing and bike packing. She is mixing it up at the pointy end of the local Epic Series races, taking the pairs win at the 2022 Cape to Cape; she's had solid results on the road in the Tour Down Under, Gravel and Tar La Femme among many others and the National Road Series with Specialized Women's Racing and InFrom TMX Make.
Tasman Nankervis is the Victorian of the bunch and has victories at Reef to Reef, the Devils Cardigan, Hellfire Cup and the Otway Odyssey MTB and Gravel races to his name. He's a bit of a character with quite the racing pedigree, which you can read more about here.
Making the cut
There are only 70 places in the Life Time Grand Prix, divided up equally between men and women. To earn a spot, you have to submit a pretty extensive application.
"It's a bit like going for a job interview. You have to fill out their questions and submit a race resume. But it was interesting because the questions mainly focused on what you do to help promote mass participation in cycling," says Nankervis.
This is the crux of the Lifetime GP. While these events do have an elite racing element, they aren't unlike Reef to Reef, or the Otway Odyssey in that folks at all levels ride for the experience and the atmosphere as much as the results. However, they are on a level beyond what we're accustomed to in Australia. Unbound, which first ran as a stand-alone event — under a different name — in 2006, usually attracts 4,000 riders.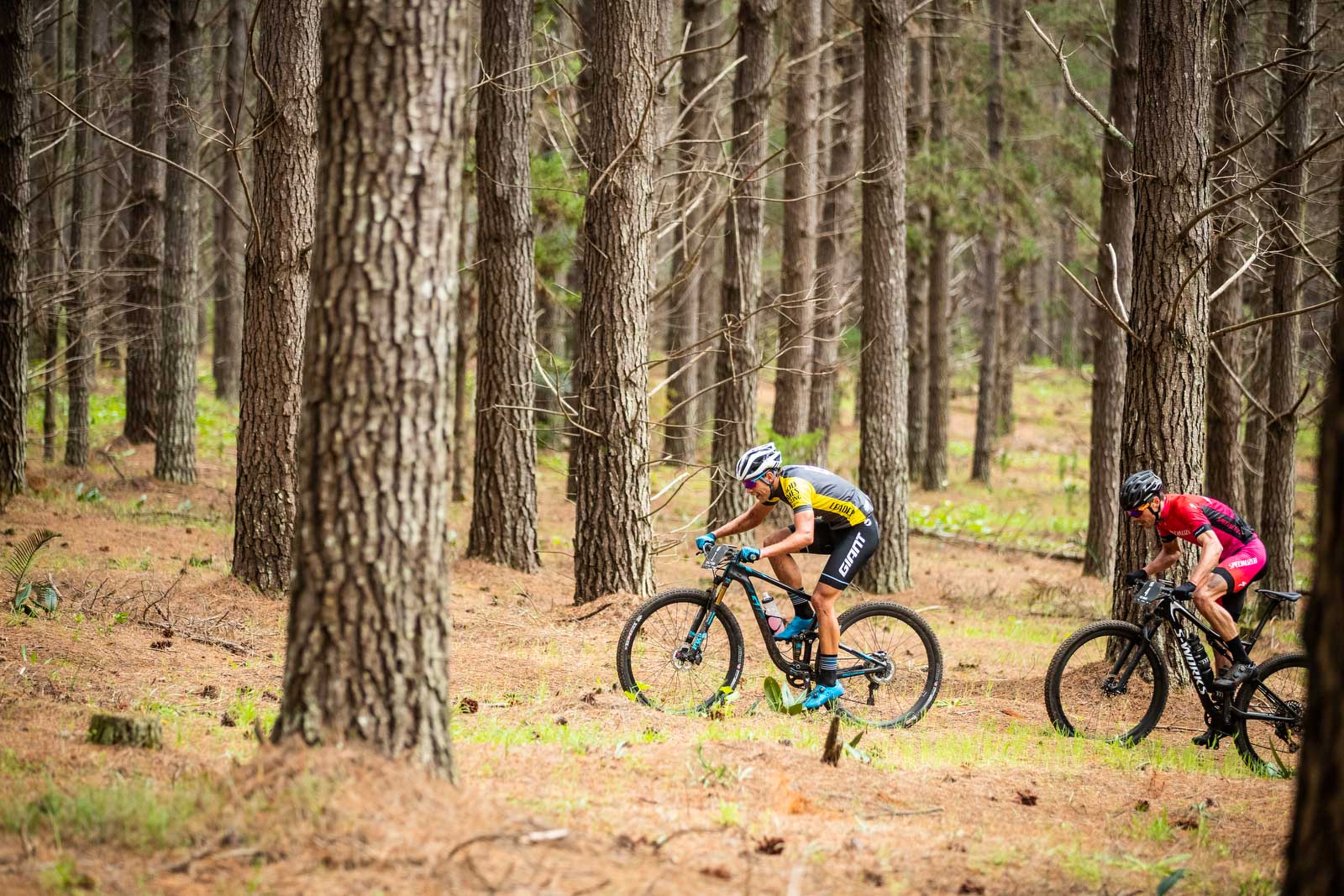 "You don't have to be an elite racer doing World Cups or in the World Tour peloton to race these events (alongside folks who are). Anyone can sign up for these events. I'm really excited to be a part of that and experience them and be a part of a really diverse series of races, with heaps of people from random places," says Bloor.
But getting selected is only just the first battle. For these three riders respectively, they have to get to the US and stay there for six months to live, train and race. That's no insignificant feat nowadays and is a huge commitment not only financially, it also means leaving your family and your routine, and moving out of your house.
All three athletes are selling a large portion of their things but are also working hard to attract sponsors and find ways to make themselves marketable and add value.
"That's the biggest challenge for me at the moment," says Nankervis. "I'm trying to use up all my contacts, shooting off emails left, right and centre trying to get support. Getting equipment sorted isn't the issue. It's trying to find cash."
"Like for my bike brand, Merida, they don't sell into the US. They'll still appreciate the media exposure, but it doesn't really mean much for them," he says.
With that, Nankervis, who has been a Merida athlete — via Advanced Traders — for just about his entire career, will be riding a BMC — also distributed locally by Advanced Traders — for the gravel events and Merida in the MTB events.
But for these riders who are at the top of the Australian racing circuit and have dabbled with Word Cups and stage races overseas, this is a leap into the unknown that most never get the chance to take.
"I've raced bikes and mountain bikes for over 15-years, but I've never put all my eggs in that basket for more than a few weeks. So to be doing it for the better part of the year is pretty foreign to me, and it's actually a pretty great feeling," Trekky says.
The Lifetime Grand Prix has huge name recognition, and among that group of 70 riders, a significant portion can make a name for themselves and build a career out of bike racing.
There are so many people making a living out of it, the modern privateer with individual sponsors, telling stories — people are making a profit out of it. And it's a better lifestyle than, say riding on the World Tour," says Nankervis.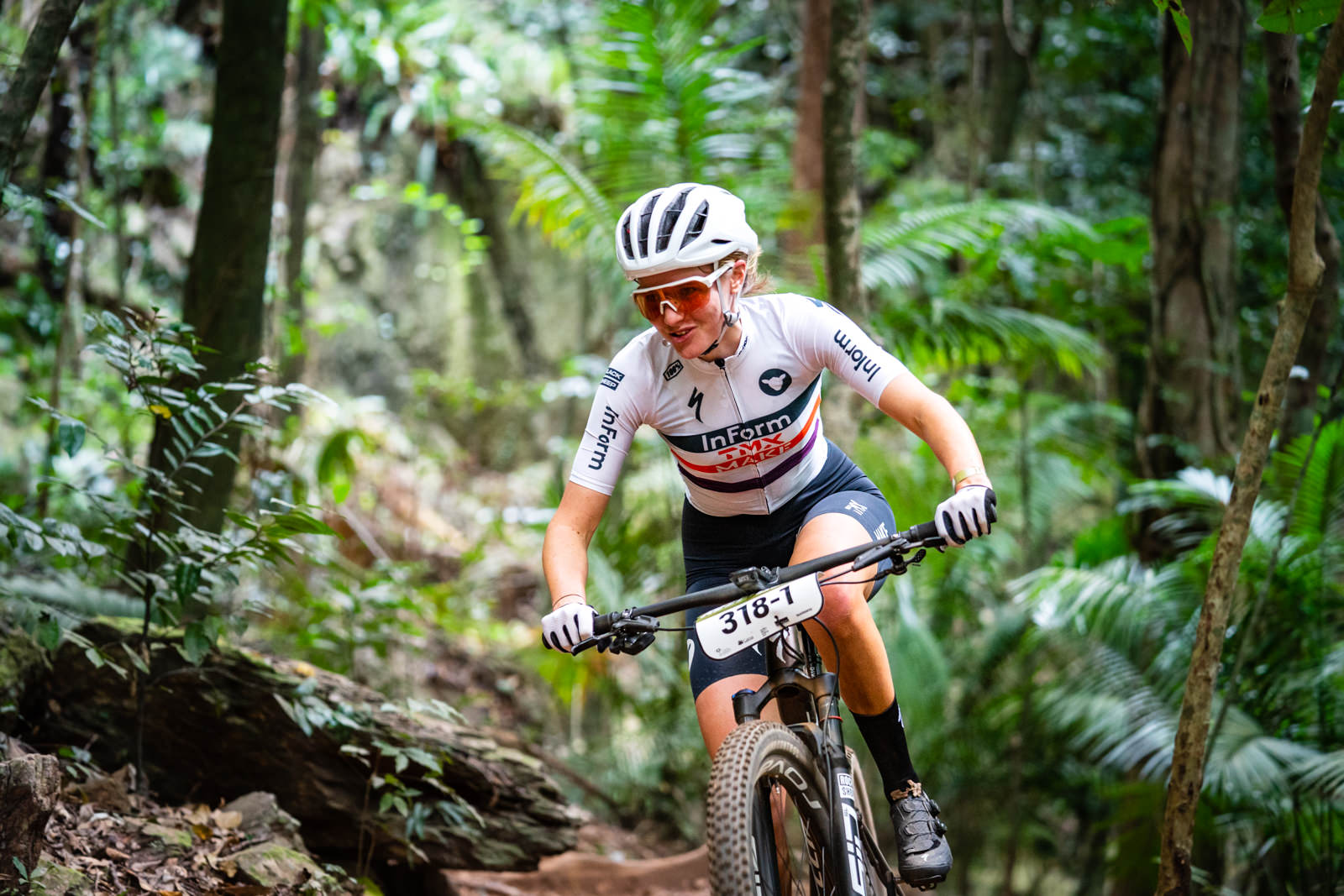 Three athletes and three approaches
While Bloor, Nankervis and Trekky all have roughly the same program ahead, each is coming at it from a different perspective and with varying levels of support.
Bloor tells us that after finishing off her degrees, and working a real job for a while, in addition to racing, Lifetime GP has come at a time when she's ready for a change. She isn't totally cutting ties with her world here in Australia, and will continue to work her current job as a Graduate Architect remotely, she's planning to take the experience as it comes.
"I'm doing a couple of homestays for the first couple of weeks, and the rest is completely unknown — which is kind of terrifying. I'm not really planning on having a base just because of the way the series is set up, and I don't really want to be going back to one place. I want to really be able to experience all the locations.
I plan on buying a crappy car and packing a tent for the worst-case scenario," she says.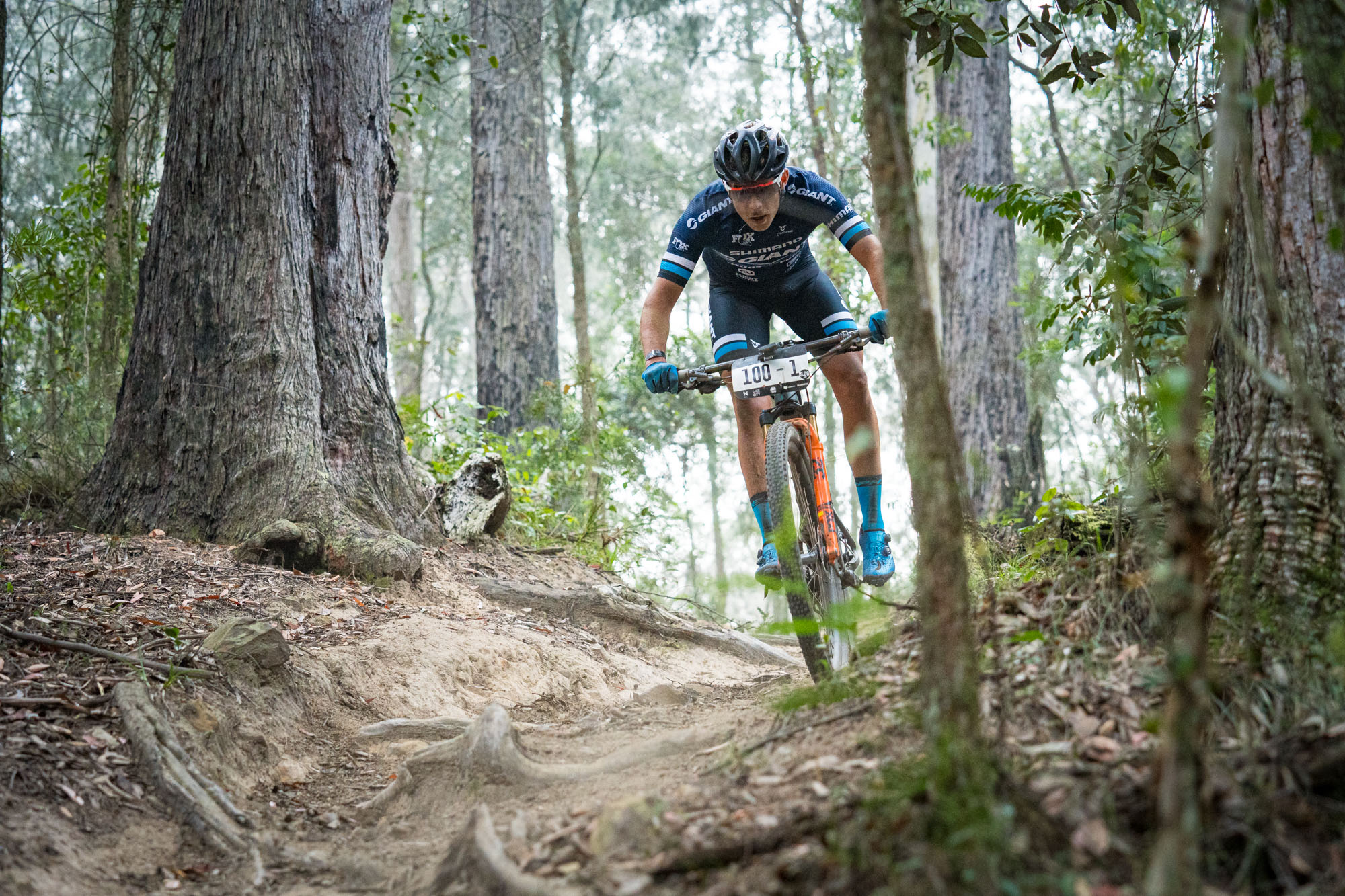 For Nankervis, there is a bit more of a concrete plan. His partner will be joining him, and after some wheeling and dealing, they will be running a hybrid, nomadic-with-a-home-base strategy.
"Vans ain't it, we're changing the game with TruckLifeTM," laughs Nankervis. "My friend Ryan (Standish) has a pickup truck, and he was going to sell it, but I've convinced him to rent it to me. He's already got a mattress in the back and a canopy. We've teed up some guy who deals trailers in Kansas City. So we're going to buy a box trailer at the start and then sell it back to him again at the end."
Nankervis says he's looking forward to decking the truck out and making it their own, while they're also looking at a more permanent base to come back to in Colorado.
Trekky, on the other hand, will have a permanent base along with some Giant Off-Road teammates, where stalwart Giant athlete Carl Decker will be managing things, and they'll have staff and a mechanic.
"Initially, I'm going out for two and a half weeks to do the Belgian Waffle Ride and Sea Otter, and then I'm coming back to train for Unbound. I'll head back over at the start of June for the race, and then I'll be in Colorado Springs for a couple of months," he says.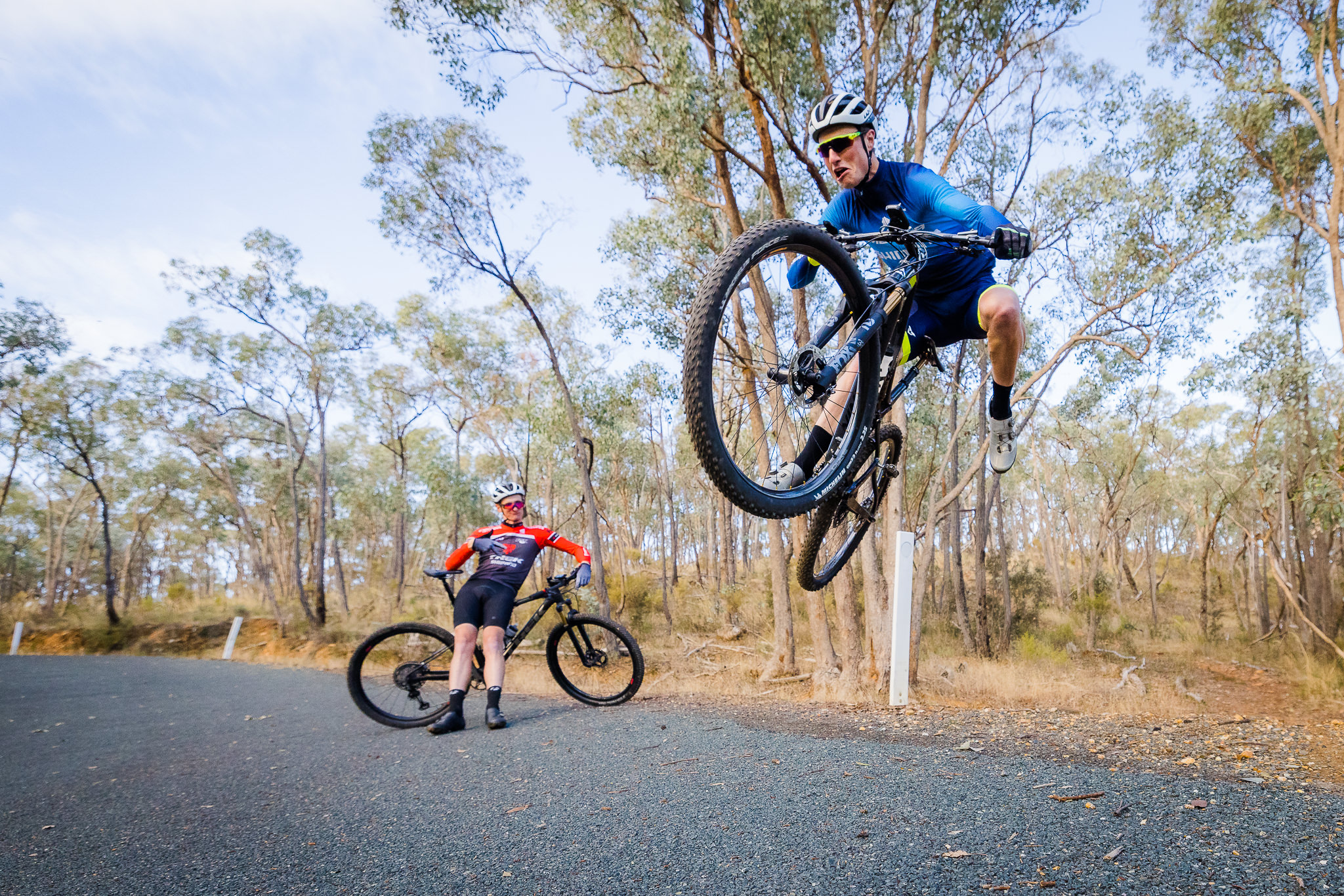 Goals and takeaways
When asked, all three riders said they were most excited for Unbound, and the most worried about Leadville.
"Unbound is the really long gravel race. I think that's kind of the bucket list event for everyone on the scene, so that's probably the one I'm looking forward to the most," says Trekky.
While these events are daunting not only for the depth of the field and the distances they cover — Bloor tells us she has never ridden 200 miles/321km in one hit, much less raced that far —the series also throws challenges at these riders that they physically cannot prepare for in Australia. The lowest point of the Leadville 100 course is 2,805m above sea level, which is higher than the top of Mount Kosciuszko, and climbs up to 3,815m at Columbine Mine, the high point of the 100-mile race.
"Leadville is one that I'm really hoping to do well at, but I'm also a little worried. I've raced at altitude before in Andorra, which is at a similar height, and it was the worst race of my life. I was literally crawling around the course with a big headache," says Nankervis.
Each of these riders is on slightly different programs and with that has a unique set of goals for the series and what they're looking to take away from the experience.
For Bloor, the opportunity to give these events a crack and race in the elite field is not lost on her.
"I'm such an underdog in this series, and like no one is going to have any pressure (on me). And if I do well, then great," she says. "I think it's worse when you are experienced and at the top because then when you don't perform, all the eyes are on you. I hope by the end of the series I can pull something out of the bag, but I have no pressure on myself."
For Nankervis, he's looking to find a bit of a balance between the adventure of living and riding in a new place for the better part of a year, while also shooting for some results.
"I want to have a good experience in America with the racing and experiencing the people and the atmosphere at these huge events — they say America is the high five country. But getting to tour around, staying in nice areas, seeing the national parks, and even just having that time away from work and normal life.
But then objectively, I really want to try and make the top 10 as the immediate goal," says Nankervis.
For Trekky, he isn't going in with unrealistic expectations, but he's also looking bigger picture.
"In Oz, most of the racing I do, in fact pretty much all of it, I've done that race five, six, seven, eight times before. So I know the course, or if the course is different, I know the terrain. I know the area, I know where to stay, and it's all familiar. To go there and expect to replicate that experience and knowledge is unrealistic," he says.
"I'd like to be able to go back next year, and that would mean having success this year. I'm not sure it will be possible to win many of the races, being that some of the guys are so good, but it might be a bit more dynamic this year," he continues. "But if I was on the podium at the end, in the overall, that would be successful, and maybe that's enough to warrant me going back next year."
The first race of the series, The Sea Otter Classic, kicks off on April 22. Attempts were made to live stream the races last year, but it was an absolute debacle, and so as it stands, the best way to follow will be on social media, and race recaps have traditionally been posted to the Life Time Grand Prix YouTube channel.