In late 2015, we made the short trip to the City of Churches that we should have taken years ago, and we left convinced that the Adelaidian sense of hometown pride isn't misplaced; Adelaide is undeniably Australia's most mountain-bike friendly metropolis, and it's well on the way to cementing itself as a destination of international repute.
Over the course of four days, Adelaide locals Garry Patterson (Trailscapes) and Ian Fehler (Escapegoat Adventures) took us just a smattering of Adelaide's amazing spots, all right on the edge of the city and all accessible by public transport. In between trails, they explained to us the grand vision for mountain biking in Adelaide, the Mount Lofty Ranges Mountain Bike Masterplan, which will see new linkages and fresh trails added to the network. By 2020, the hope is to have over 200km of mountain bike trails, right on Adelaide's doorstep.

---
Eagle MTB Park
Eagle is the iconic Adelaide trail centre that most of the Australian mountain bike tribe seems to know about. It can lay claim to being Australia's first official mountain bike park, and as home to the National Champs for a number of years, the name Eagle is synonymous with racing too.

Eagle's reputation is for tough, rocky riding. Its challenging nature is what makes it such a proving ground for racers, and there's still plenty of hard, technical riding to be found in the former quarry site. But recently, some of the trails have been getting a fresh lick of flow, giving them more rhythm and fun. Two of the most recent updates have been the realignment of Hills Hoist, and the reworking of On the Verge into a huge 800m jump trail, so that's where we headed.

---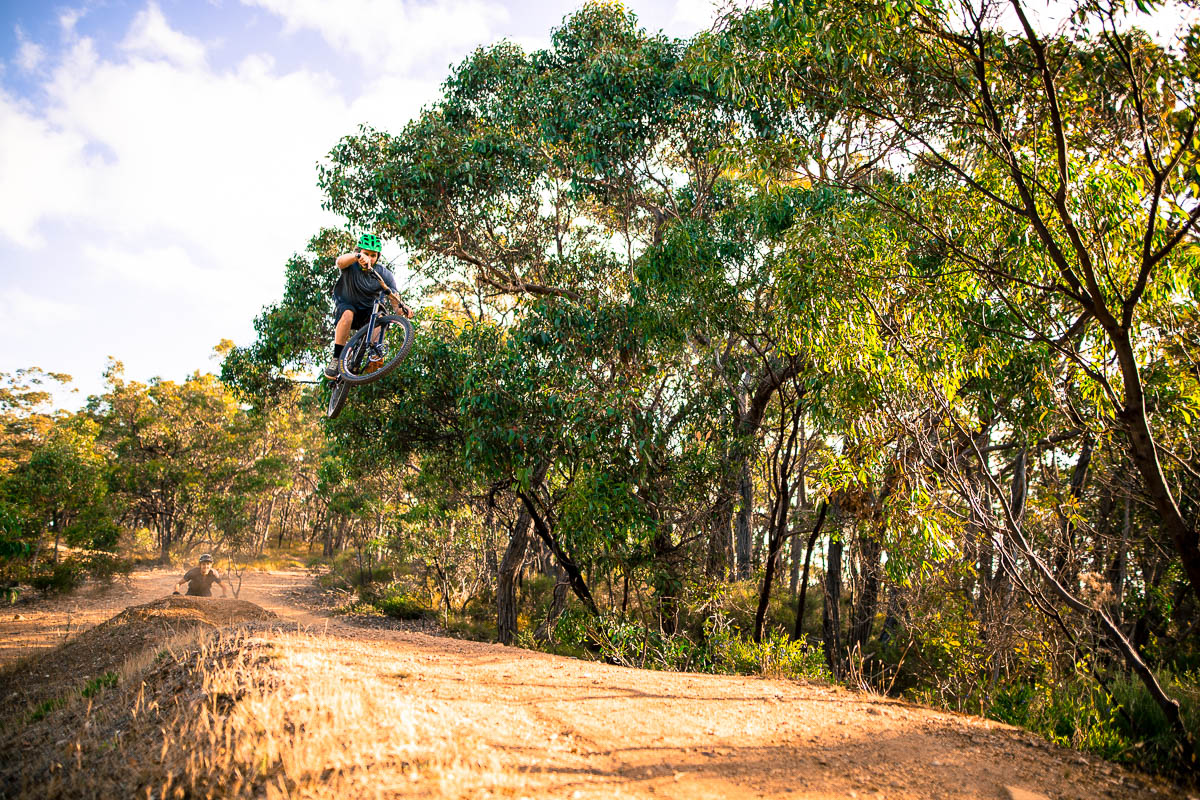 ---
Instrumental to the Mountain Lofty Ranges Mountain Bike Masterplan is the inclusion of two new iconic descending trails, which will take riders from up in the hills into the city below. The alignments for these trails is yet to be set in stone, but each trail should be at least six or seven kilometres of flowing descent.