The story has been told, after narrowly missing out on the gold in Cairns at the World Champs by the narrowest of margins – 0.15 seconds to Nico Vouilloz he got angry and hungry, it was only going to be first place for Palmer.
What followed that big event in the Northern QLD were a few short and intense (scuse the pun) years that the sport took a turn of change, with such influence and popularity Palmer brought a new style into the mainstream. Inspired by motocross and snowboard fashion and armed with his trademark brash attitude, mountain biking got a whole lot cooler.
But out of the bike and the person, what had a bigger impact on the sport today? What is so special about this bike is that when it was built most of Palmer's competitors were racing downhill on modified cross country bikes. Whilst this bike was a dedicated downhill race bike through and through.
Handmade in California by Intense founder Jeff Steber, the monocoque aluminium frame was one of the first M1 prototypes, formed in two halves over a timber die and welded down the centre. Hand painted by Troy Lee himself with a spectacular three dimensional image of an American flag in the wind.
The weren't many downhill specific components around back in the mid-nineties, let alone anything that was particularly effective or strong. But there were some brands seen on this bike that were moving fast enough to keep up; Ringle, RockShox, MRP, FOX, Azonic, IRC.
Palmer's M1 was one of the lucky few to have a RockShox BoXXer fork, with a massive six inches of coil travel and a bolt-up axle they were a prize piece. Check out the wear on the stanchions.
Brakes came from Germany, the Magura Raceline D. Their distinct flouro yellow colour were a message to others that you were serious about braking, hydraulic rim brakes never really took off, with disc brakes coming online in popularity in the late nineties.
A custom-made Intense brake booster bridged the two brake mounts adding stiffness to the seat stays when the powerful brakes were applied. Another product that has been lost in time, bikes of today don't have such a challenge.
Ringlé hubs were a pretty trick piece of kit back in the day, and one of few brands to accept the 20mm fork axle of the RockShox BoXXer. The Super Duper Eight rear hub was touted as one of the fastest engaging and most user-serviceable freehubs in its day.
The Super Duper Bubba front hub would be released one year later in 1997 as the Ringlé BoXXer hub, aimed to be stiff enough to help both fork legs track evenly, how about that eh.
Chainguides were in their infancy, MRP from Grand Junction Colorado were some of the most reliable but incredibly expensive and heavy options out there. Their guides would sandwich the chain with two thick aluminium plates and two rollers would leave nowhere for the chain to go, so unless you did serious damage to one of these things your chain was secure.
Dropped chains were a race-ending reality, MRP also made security quiet, in comparison to many other brands these ran silently.
---
Take a trip down memory lane all the way back to Cairns in 1996, thanks to the internet
And what's Palmer up to now? Back on board with Intense, with the launch of The Palmer Project junior development downhill team.
---
Palmer went on to ride for Specialized, and was rumoured to be the highest paid mountain biker for years. We checked out his original Specialized bikes in an older feature here, there's so many great quotes from Kirt Voreis and the original crew.
Interview: Shaun Palmer and the Specialized FSR DH.
---
20 years later
Fast forward to today, and Intense have gone all-out with a limited release of their latest downhill bike with a custom hand painted M16 with parts chosen by the man himself, the M16 Palmer. With only 200 made, one made it to Australia but we've been told there is still a handful of bikes available from Intense, all yours for a cool $16499.
Then there's the regular Intense M16A in the Pro Spec for $11999. Check out all the details on these made rigs here: Intense M16A.
Then the number one, the latest from the brand, the M16C made from the magic stuff, carbon. The frame that the Palmer Project and Intense Factory Racing teams will be riding is a real stunner. Lighter, stiffer and more lively to ride than the aluminium version, but you'll need around $12999 for the base model and $15999 for the Factory Spec.
The new Intense Factory Racing Team which includes young Aussie riders Dean Lucas and Jack Moir will be riding the one pictured below.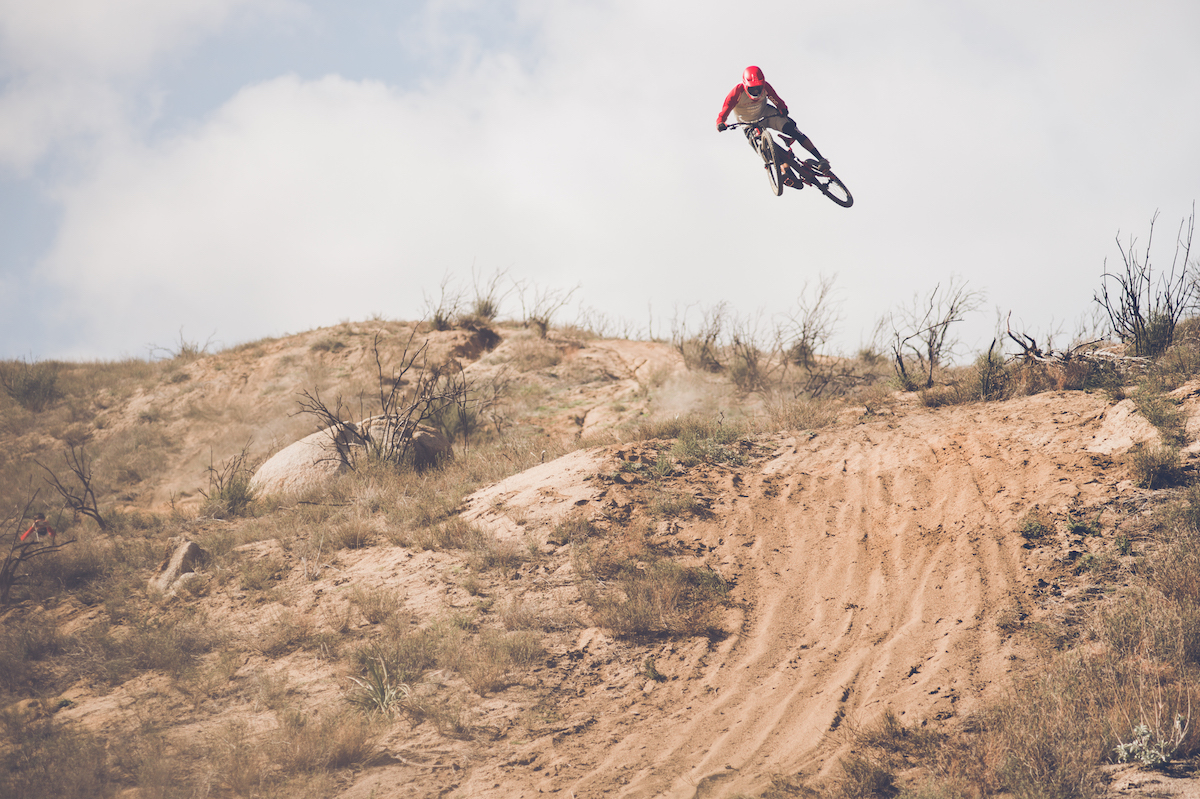 Cheers!