Flow travelled to Queenstown last week to attend the 2013 Teva Slopestyle. Below is the official press release but we feel there's no better way to represent an event like this than with a flood of photos.
Enjoy….
---
Crowds of thousands gathered to watch 20+ professional Slopestyle athletes from across Australia, New Zealand, Europe, Canada and the USA contest $10,000 in cash and prizes at the Teva Slopestyle.
Now in its second year, the event that last year brought Slopestyle mountain biking to the shores of New Zealand for the first time, has now been added to the prestigious international Freeride Mountain Bike (FMB) World Tour. With FMB points on offer and big money up for grabs, the quality of the field and the riding that went down was stepped up to a new level.
British rider Sam Pilgrim took out the win taking the field by storm with his ability to trick every feature linking together a technical and flawless run. The 23 year old was a crowd favourite; constantly bringing in cheers from the crowd.
Czech Thomas Zejda came in second followed by Conor MacFarlane in 3rd place, BMX legend turned Mountain Bike rider Chad Kagy came in 4th and Sam Dueck in 5th place. But that wasn't enough for Dueck, who also took out Best Trick of the night with his double tail whip 360.
With the riders throwing down tricks of all sorts', commentators Cam McCaul and Josh Clark were quickly running out of adjectives to describe them, while the judges were left with some difficult decisions to split the field and ultimately decide the winners.
The Teva Slopestyle course is situated in downtown Queenstown in the Ballarat Street car park, and is designed and built by Teva athlete Kelly McGarry, and co-designer Tom Hey who has worked on many prestigious Slopestyle courses including the infamous Crankworx in Whistler and Colorado.
---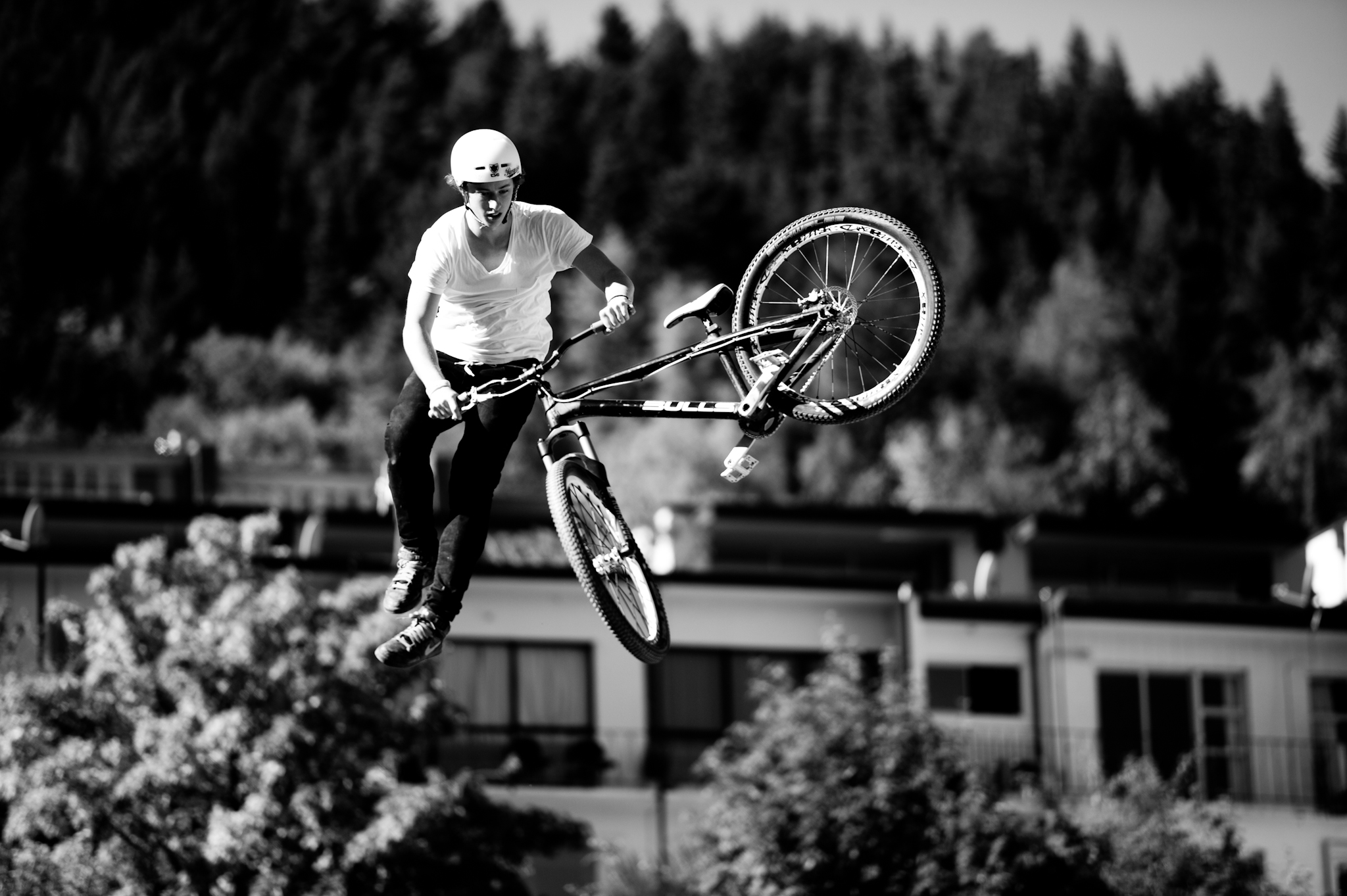 ---