The Australian Junior Downhill Team has a solid legacy. For the last 15 years, the team has consistently been at the top when it comes to country rankings for the Junior Downhill World Championships, and almost every Aussie pro downhill racer has been part of the team before hitting 'the big time'.[private]
I was a member of the team from 1997 to 1999. So I was stoked to be offered the role of Australian downhill coach. It's an important job, with the main responsibility being to assist the junior riders to be the best they can be at the World Championships.
I was absolutely pumped about working with the team – pumped and shitting myself.
I know a lot about racing, especially racing in foreign countries where they talk funny, but coaching would be a fairly new game, and looking after half a dozen Aussie downhill guys in a foreign country was definitely going to be a new experience.
Raising the bar
It began with the selection of the long team and a training camp in Canberra just before final selection. The long team – that's nine guys – were invited to attend. Every one of these lads has buckets of potential and was a strong candidate for the team.
'Leave the downhill bike at home,' they were told. 'Bring your cross country bike, and be ready to train.'
For seven days – 25-odd hours of training – the squad trained like seasoned pros, pushing through obviously painful muscle fatigue at the beginning of each training session. (Nothing gets past this eagle-eyed coach, not even copious amounts of swearing, grimacing, laughter and finger-pointing.)
The guys learned about training, nutrition and the amount of work and dedication it takes to be a pro racer.
Then it was time for the selection committee to choose the final team – no easy task. When you have nine junior athletes who would each have finished in the top 10 at the National Championships, you know you have a talented squad.
Henry Blake and Brent Smith narrowly missed out. I can't give these guys enough credit for the effort they put in. Henry and Blake are worldclass athletes, and they are more than deserving of a spot in a national team, but the bar had been set so high.
The final selection comprised Connor Fearon, Joey Vejvoda, Thomas Crimmins, Jack Moir, Dean Lucas, Luke Ellison and David McMillan. Danielle Beecroft completed the team line-up. This crew is the next chapter of Australia's downhill legacy.
Racing
It was time for phase two of the team's World Championship preparation; it was time to go racing. We went on a pre-Worlds trip to the Mont-Sainte-Anne (Canada) and the Windham (USA) World Cups, to give the team some experience racing at the pinnacle of our sport. It would be serious and fun all at the same time.
A trip like this requires solid planning – I had no grey hairs until I started working on it. Former Junior World Champion Amiel Cavalier (dubbed 'Mechanic' by the lads) agreed to come along. Amiel did an incredible job of wrenching, mentoring and tormenting the lads.
On 16 June after six weeks of solid training and preparation, the team met at Sydney airport with a handful of nervous and excited parents in tow. We said our goodbyes and then braced ourselves for the first hurdle: getting through check-in.
The team showed great cohesion as we employed the 'mass confusion' technique to reduce our excess baggage costs. (Going up to the counter, dumping bags and bike boxes everywhere, playing dumb and being really nice to staff. It worked – the staff could not move us along fast enough!)
World Cup, Mont-Sainte-Anne
We arrived at the first World Cup in Mont-Sainte-Anne, Canada a few days early and spent the time training and preparing to race. Strength and conditioning and downhill riding sessions were followed by ice baths in the nearby lake and discussions about how we could best make use of the one day of on-course practice. The World Cup schedule is not kind to first-timers. The team would have just one day of practice on the track before they had to qualify the following morning.
It was going to be tough – the team would have a maximum of 10 runs before they had to try to qualify against the best riders in the world on one of the toughest tracks on the World Cup circuit. Throw in the fact that most of the pros already knew the track like the back of their hand, and our guys were faced with a monumental task just qualifying for the final.
Downhill racing is not just a five-minute race. The big thing with downhill racing – and this is something many people don't understand – is that a race is three days of training and practice to prepare for that five-minute race. To do well, you need to be fit enough to make it through training and still feel fresh on race day.
Practice went really well. Most of the gang punched out at least eight runs and still felt fresh afterwards. (All that training was paying off.) And SRAM, our next-door neighbours in the pits, kept the team's bikes nice and fresh.
The juniors were ready for their first-ever World Cup start.
There was relief, disappointment and excitement in the pits after the lads came down from their qualifier runs. Jack and Dean had made the cut, along with Connor, who was travelling and riding with his pro team. The others missed out.
It's a tough gig. All that work for just one day of practice and one qualifying run. But that's racing. The guys who didn't make the finals were already focused on the next race and helping out their team mates who had made it in.
Connor finished 28th. Jack ended up 44th and Dean was 56th. With their lack of experience on the track, these results were incredible.
Danielle, who was travelling with her pro team, crashed out in qualifying.
Racing in the World Cup at Mont Sainte Anne was a great first experience for the guys. We came away with smiles all round and a fresh bag of tricks for Windham.
World Cup, Windham
Windham is a tiny town in the middle of nowhere in New York State, USA. The team was staying in a holiday house. We made use of the surrounding grounds for our strength and conditioning sessions, and cut in a small downhill track for the guys to play on.
The team faced similar challenges to qualify at Windham. The track was shorter than the one at Mont Sainte Anne, packed with massive jumps, and it was extremely dusty, with big crosswinds – scary stuff.
It's a hard thing to put your fear aside and approach a race in a tactical manner no matter what the conditions. But Danielle and the lads did it with style, approaching the course and the race conditions like pros.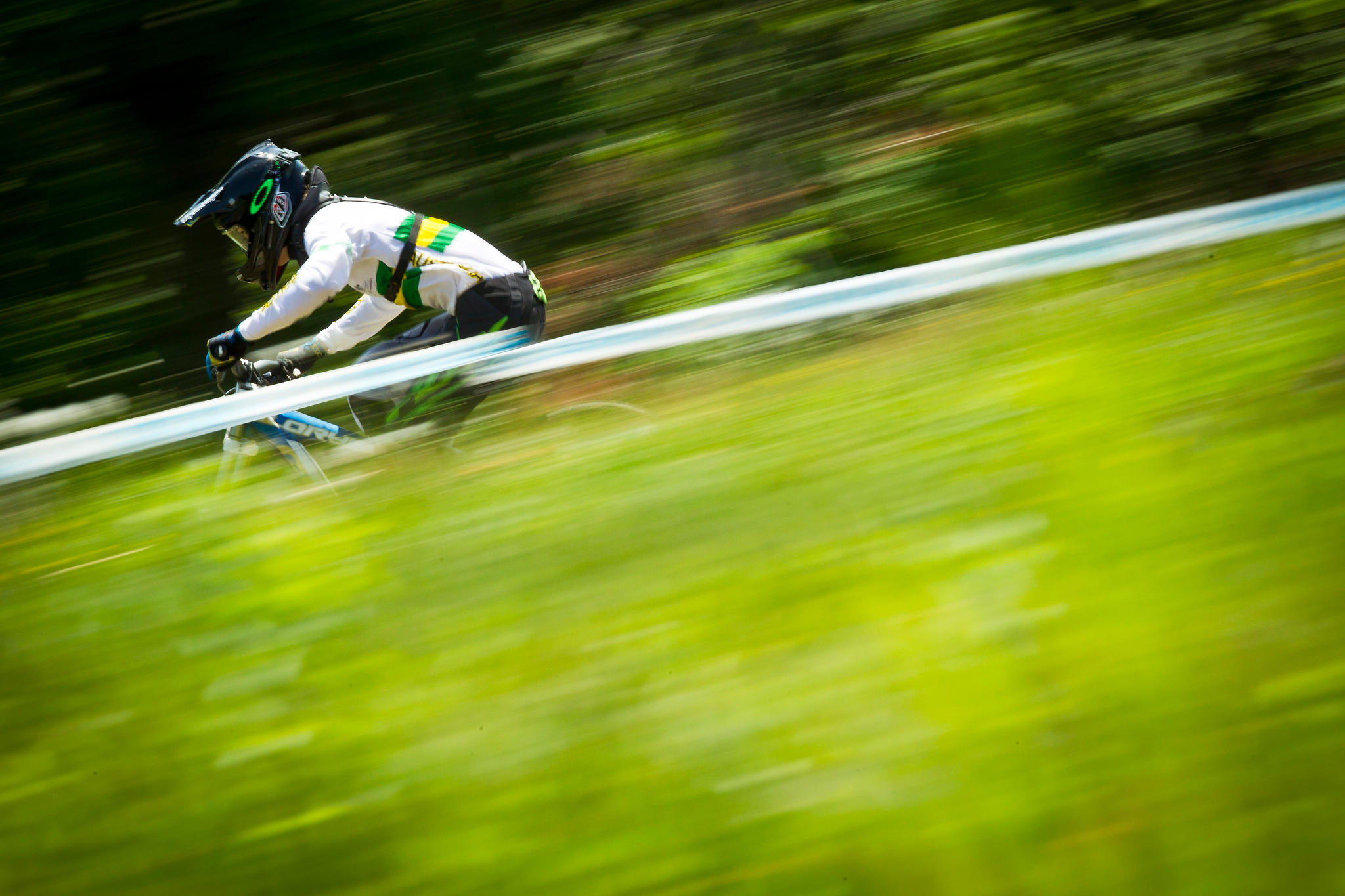 In the qualifiers, Connor, Jack and Dean made the cut again, with the others narrowly missing out. Danni also qualified, despite a less than perfect run. And once again, those who missed out took it in their stride, signing up for a Gravity East Series race straight after the qualifiers. (Davey came second and walked away with US$300 for his efforts.)
Race day saw some extremely tough conditions. The track was totally blown out and the wind was gusty. Despite these tough conditions, Connor, Jack and Dean put on a good show. Jack finished 63rd, Dean was 55th and Connor had an average run but still managed to place 42nd.
Danielle crashed in the finals. A few weeks later, she found out that her shoulder that had been dislocated and popped back in while she was racing at Mont-Sainte-Anne and Windham. Respect!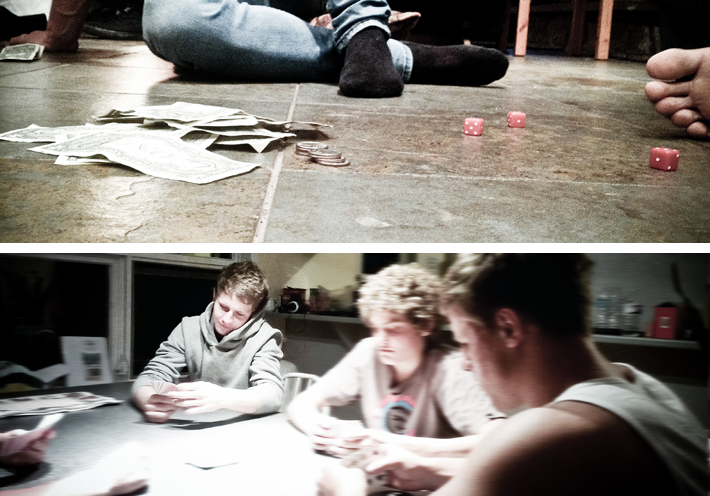 World Champs, Leogang
The whole team put on one hell of a show when we got to the World Championships at Leogang, Austria (31 August – 2 September 2012). Everyone rode really well, with Connor Fearson and Danielle Beecroft each securing a third place. I am proud of every one of the team – they proved once again that the Australian Junior Downhill Team is a force to be reckoned with. Their journey, from the beginning of the National Series to racing the World Championships, has been long, hard and exciting, and it has all paid off. This crew of talented downhillers now know what it takes to race at the top, and being part of the Australian Junior Downhill Team is part of an ongoing journey in the tough world of downhill racing.
The junior program would not be possible without the support of MTBA. We extend a huge thanks to them for supporting racing at domestic and international levels, and for making development programs like ours a reality. [/private]