On the 13th of August 2017, GuiDe National Geopark partnered with the Qinghai Sports Association to hold the second TDRY GuiDe Geopark International Downhill Race. With over 110 participants from more than 12 different countries around the world invited, this event is setting a solid foundation for the future of gravity-based mountain biking in the Qinghai Province.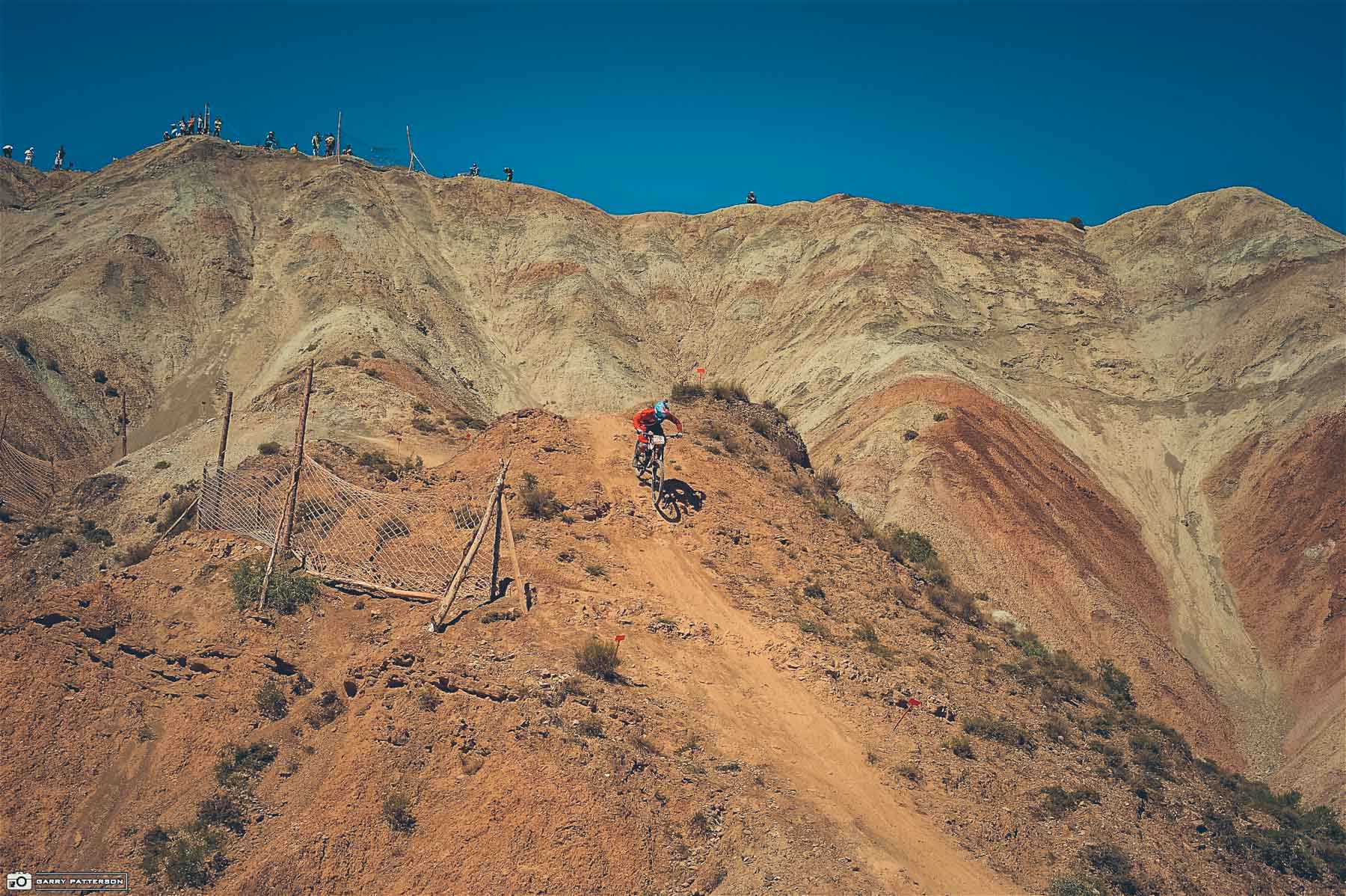 The GuiDe National Geo park sits at 2,260m above sea level and is listed in the Top 100 enterprises of China Tourism. It covers a huge 554 square kilometres of breathtaking scenery. To put the scale of this into perspective, that's less than 100sqkm smaller than the USA's famous Grand Canyon National Park. GuiDe National Geopark will become a World-Class centre of cultural tourism within 5 years, according to their future plans.
This year's race had 4 different groups of DH riding (International elite, Domestic elite, Domestic open and Female Elite) and 2 groups (International Elite and Domestic) to battle it out on the new and improved 2X course. With a prize pool adding up to 236,000RMB – that's over $35,000 USD!!- it was a race not to be missed!
For its second year, the Downhill course was extended in length by around 100 metres making it just over 1km. This extension was on top of dramatic changes to improve the flow of the trail and the addition of technical features. Don't let the fastest times of around 1.15 fool you; the track was exhausting with back to back features, steep chutes and the natural dusty terrain. With only one day of practice, the track continued to surprise riders throughout the weekend. With varying conditions over the event including short bursts of pouring rain, strong winds and blistering sun in between, riders were certainly kept on their toes. Luckily Sunday, race day, brought beautiful sunny weather and light winds for all racers to come down the mountain smoothly.
The International Elite race was won by Reece Potter from New Zealand, followed dangerously close by Matej Chavat from the Czech Republic, Elliot Smith from Australia, Taha Ghabeli from Iran and Takuya Aoki from Japan. Some very competitive times were posted by the Domestic Elite group with Sihan Jiang on top, followed by Cong Xiao and Mengqi Tang. Bella Chen from Germany took the win in the Women's Elite field, with Jiling Cai and Zhishuai Zhang from China in 2nd and 3rd position.
The 2X race was such an entertaining event! Having 2 riders at a time battling head-to-head over 6 jumps, berms and 2 sets of stairs provided constant jaw-dropping entertainment. This year, both groups rode the same course where the jumps had been beefed up jumps which were widened significantly and rode with effortless flow, allowing for some intense side-by-side riding, constant overtaking and close finishes. Matej Charvat dominated the event and shared the podium with Aiden Varley and Elliot Smith.
Our company, TrailScapes was contracted to improve and extend the courses from the previous year as well as to invite riders from all over the world to compete in this amazing setting. Being an international company based in Australia and specialising in MTB trail design and construction, we travel constantly around Australia and Asia but we can honestly say that this experience was one-of-a-kind! We would like to thank all the riders who participated in this well-run, professional event.
For info and updates on next year's race and other races in Asia that we're involved in, you can follow us on Facebook or Instagram.
---