We sent our News & Tech Editor, Wil Barrett, down to the Mornington Peninsula to check out the Red Hill mountain bike trails for the very first time, while being joined by the crew from Canyon Australia.
---
Check out the video of Wil's trip to the Red Hill MTB Trails here!
---
It started as a simple enough premise. I'd just finished up with a Spectral AL 6.0 test bike, which was due to be returned back to Canyon HQ in Melbourne. It's only a two-and-a-bit hour drive for me from my hometown of Bendigo, and I needed to go to the Big Smoke anyway, so I figured I'd go drop the bike off to save packing it into a box and having it shipped. Plus, there was also a 2020 test bike for me to pick up. It's a bike that we can't talk about just yet, but you'll find out about it soon enough…
Having contacted Mr Razzle Dazzle (also known as Darryl Moliere, the head honcho of Canyon Australia), the idea was floated to go check out the trails at Red Hill while I was there dropping off the Spectral. I'd never been to Red Hill before, and I'd only heard good things about the riding and terrain in that region, particularly from the more radical and handsome half of Flow Mountain Bike, the Marvellous Mick Ross.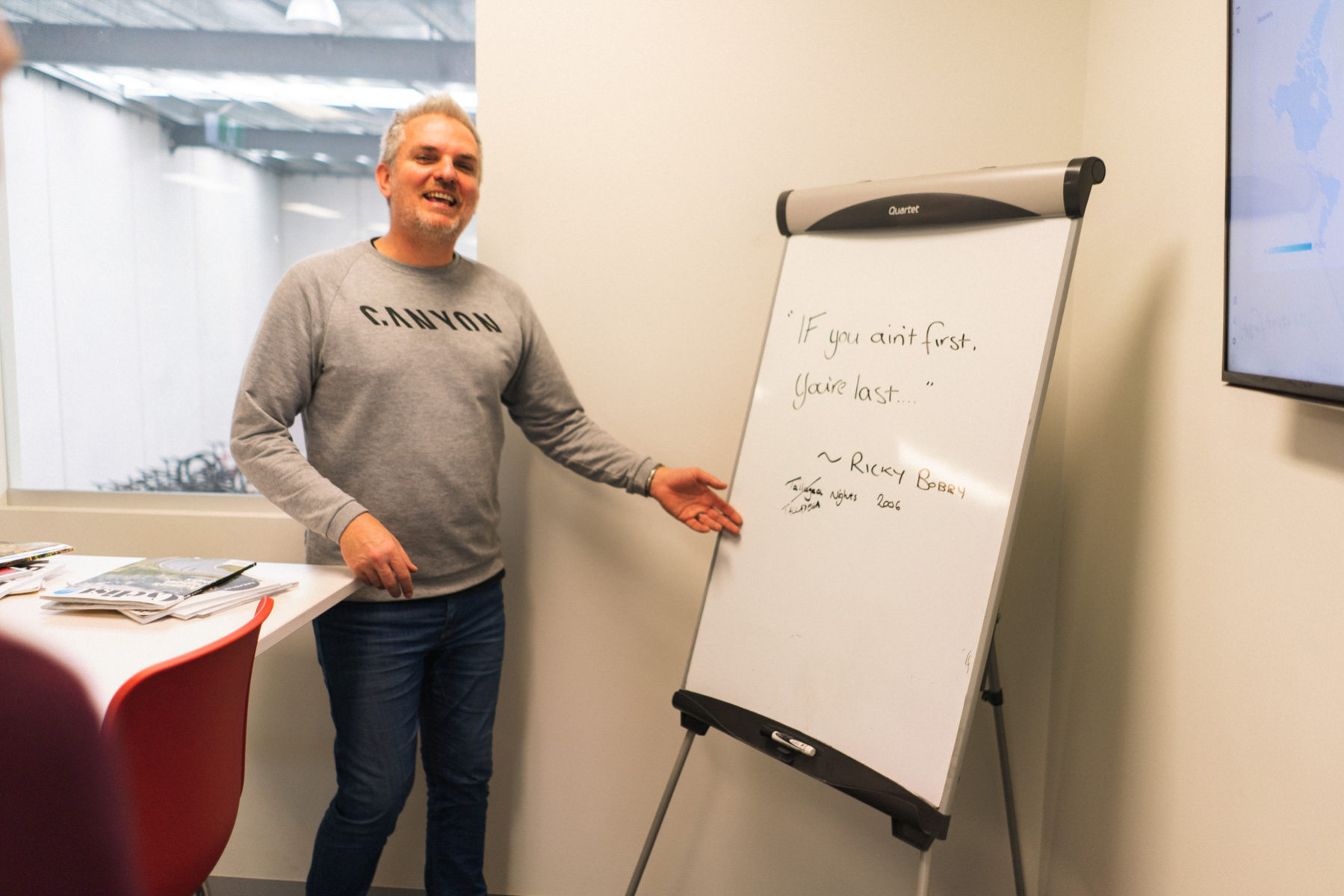 Daz had been at me before about getting out for a ride, since the trail network is local to the Canyon Australia office. And once the promise of post-ride craft ale was introduced into the conversation, there was really very little further arm-twisting required. Deciding to make the most of the opportunity, I cleared the diary for a Thursday afternoon to head down to the Mornington Peninsula and see what these trails are all about.
The Red Hill Mountain Bike Trails
Located down the Mornington Peninsula, a little over an hour's drive from the centre of Melbourne, the Red Hill trails are officially known as the 'Arthurs Seat MTB Trail Network'. The terrain through the Arthurs Seat State Park encompasses vast and steep valleys, with the highest point standing over 300 metres above sea level. On a clear day you'll be treated to lovely views over the Peninsula, and all the way back to Melbourne city, with the You Yangs off in the distance.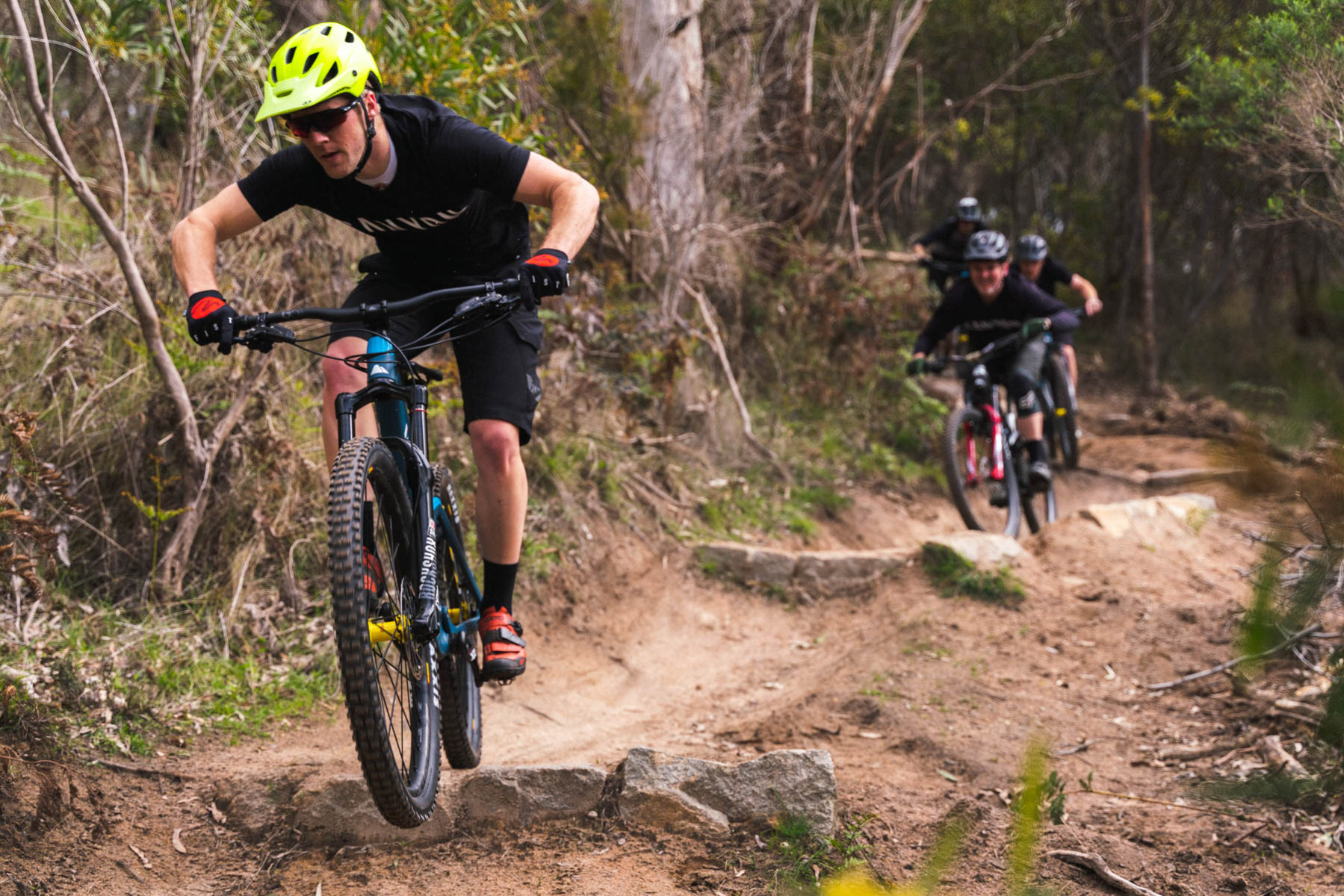 There are 14 legit trails within the network, which includes Green, Blue and Black Diamond-level singletrack. Dirt fireroads and forest management tracks connect everything together, providing the opportunity to create some decent loops for a solid day out. Every trail is signposted, and with a large map board at the trail head, it's an easy spot for first-time visitors to find their way around.
During our afternoon out at Red Hill, the five of us combined both pedal power and shuttle-vehicle assistance to access a few different styles of trails within the park. Particular favourites of mine were 'Rock Salt', 'Fall Line', and 'Sawtooth'. Most of the trail surface is pretty dry and sand-based, which means it holds up extremely well in wet conditions. There's plenty of granite rock worked into the singletrack too, along with human-made features including table-tops, berms and tasty doubles.
Canyon HQ
Before setting off on our afternoon trail mission, I dropped into Canyon Australia's HQ, which sits inside a big ol' warehouse in Keysborough. Contrary to what some people expect, Canyon doesn't actually ship bikes from here. Being a direct-to-consumer brand, the bikes are instead shipped straight from Germany to the customer's door.
Instead of warehousing stock, Canyon Australia is predominantly in place to provide local customer service, which includes over-the-phone sales assistance, as well as warranty and backup service support. There's a fully-stocked workshop within, with all manner of spare parts (like derailleur hangers and headset bearings) filling various shelves and draws.
Additionally, Canyon Oz has its own fleet of in-house demo bikes, which are there for media use and for taking to supported events like the Ignition Mountain Bike Festival at Falls Creek.
Riding The Strive
Having returned the Spectral AL test bike, I was kindly setup on a Canyon Strive demo bike, which I was told would be 'ideal' for the trails we'd be riding in the afternoon. This was the Strive CFR 9.0 Team, and funnily enough, was exactly the same bike that Mick had finished testing not long ago – it even still had the Flow sticker on the top tube! I expected it to be rusty, creaky and falling apart at the seams, but Tommo – one of the talented mechanics at Canyon Oz – had already given it some serious love, and it was absolutely humming.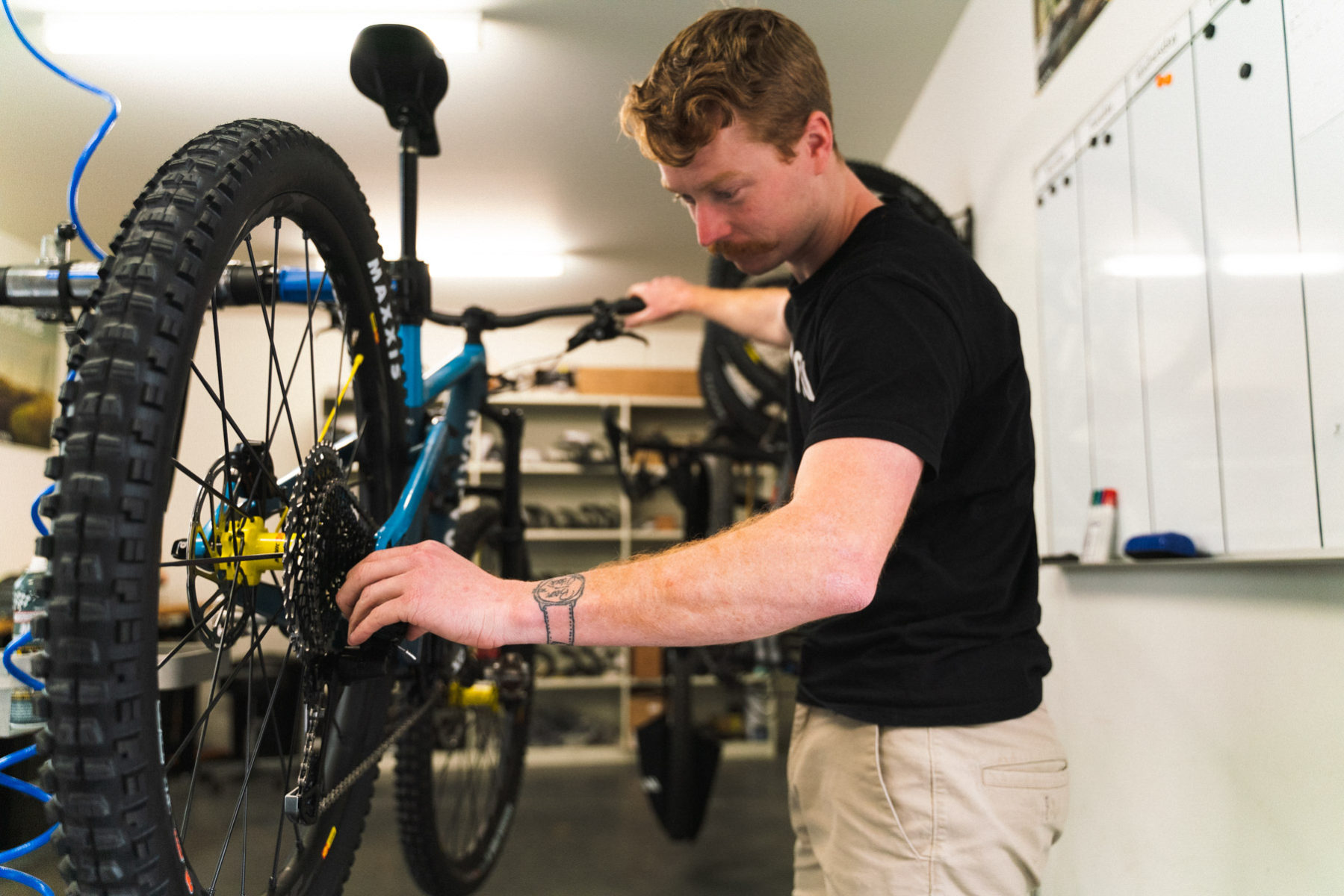 This was my first time on the new generation Strive, and I was keen to see how it compared to the Spectral I'd just come off of. Turns out that despite having the same amount of rear travel (150mm), the Strive affords a very different experience courtesy of its 29in wheels and Shapeshifter technology. This 2-position suspension/geometry adjustment gives the Strive two different modes – one for climbing and riding along mellower singletrack, and one for flat-out descending. If you want to learn more about how it works, check out Mick's Q&A story on the Shapeshifter technology here.
To sum up the Strive vs Spectral, I'd say that the Strive climbs and pedals better thanks to its steeper seat angle and the Shapeshifter's climbing mode. It rolls along swiftly, and while it isn't as slicey through the turns as the 27.5in Spectral, I had few issues dumping it through steep, rutted-out switchback corners on Sawtooth. The suspension feels absolutely superb, and the slightly longer travel 170mm fork on the Team model gives it a little more oomph when things get faster and gnarlier.
Downsides? The funky Shapeshifter remote works well, but it does put the Reverb 1X lever further away from your thumb – something that's more of an issue for folks like me with shorter hobbit-like digits. I got used to it by the end of the ride, and it's a relatively painless compromise given the twin-style riding it delivers.
If you're keen to read more about the Strive, and our long term experience with it, check out Mick's review of the CFR 9.0 Team here. And for a comparison with the Spectral, check out my review of the AL 6.0 here.
I Wanna Ride Red Hill – Tell Me More!
There are few ways of accessing the Arthurs Seat MTB Trail Network – you can either ride from the Dromana side, or from Arthurs Seat. This handy Parks Victoria PDF explains where all the carparks are, and also includes a trail map so you can pick out a route. For further information, the Red Hill Riders mountain bike club website also has plenty of hot tips and trail maps.
As well as some of the trails I mentioned above, I can also thoroughly recommend stopping in at the Pig & Whistle at Arthurs Seat at the end of your ride. This charming English-style pub has a superb beer garden and a glorious selection of beer, including one of my (and Razzle Dazzle's) current favourites – Hop Nation's The Chop. Delicious!
---
Mo' Flow Please!
Enjoyed that article? Then there's plenty more to check out on Flow Mountain Bike, including all our latest news stories and product reviews. And if you haven't already, make sure you subscribe to our YouTube channel, and sign up to our Facebook page and Instagram feed so you can keep up to date with all things Flow!