Thredbo is a magnificent place to ride. Known well for its chairlift accessed descending trails, high-alpine scenes, tremendous festivals, races and events, it has been a large part of Australian mountain biking for yonks.
In the shadows of Australia's highest point, Thredbo's trails weave their way down the colossal mountain-side fed by plenty of elevation, and in the last few years mountain bikers have witnessed a steady growth of new trails, but more than just more of the same. The variety of grades and styles expanding across the place are enough to overwhelm any rider on their first day.
---
Watch the DHaRCO crew, Kellie Weinert, Jackson Frew and Dave Ludenia ride Ricochet.
---
What and Where is Ricochet?
Opening December 26, 2019, Thredbo's new trail – Ricochet – will provide riders with another trail to ride off the top of the Gunbarrel Chairlift. As the whole bike park expands, the goal is to spread riders across the entire mountain, easing the pressure off the classic Kosciusko Chairlift.
There's a lot of space for the trail builders to work with, and as this track demonstrates some pretty cool terrain to play with, too.
Where is it?
To get to the new trail simply jump off the Gunbarrel Chairlift, turn left into Easy Street, and presto. It then follows the fall line of the High Noon ski run staying mostly in the tree sections, witching back and forth to maintain elevation.
Is it black, green, blue, red, white, or a shade of grey?
Ricochet is an intermediate trail, a flow trail. It's graded as a green trail but has a slightly sinister side with blue line (and darker blue if you notice a few sneaky gaps) options throughout. The trail is generally pretty mellow, with A-line options that may take some courage to tackle.
Elevation Starts at 1791m and has a 350m elevation drop and is designed as an alternative to riding the entire All-Mountain Trail. Ricochet is aimed to give riders a progressive step up from Easy Street, adding more variety to the whole park.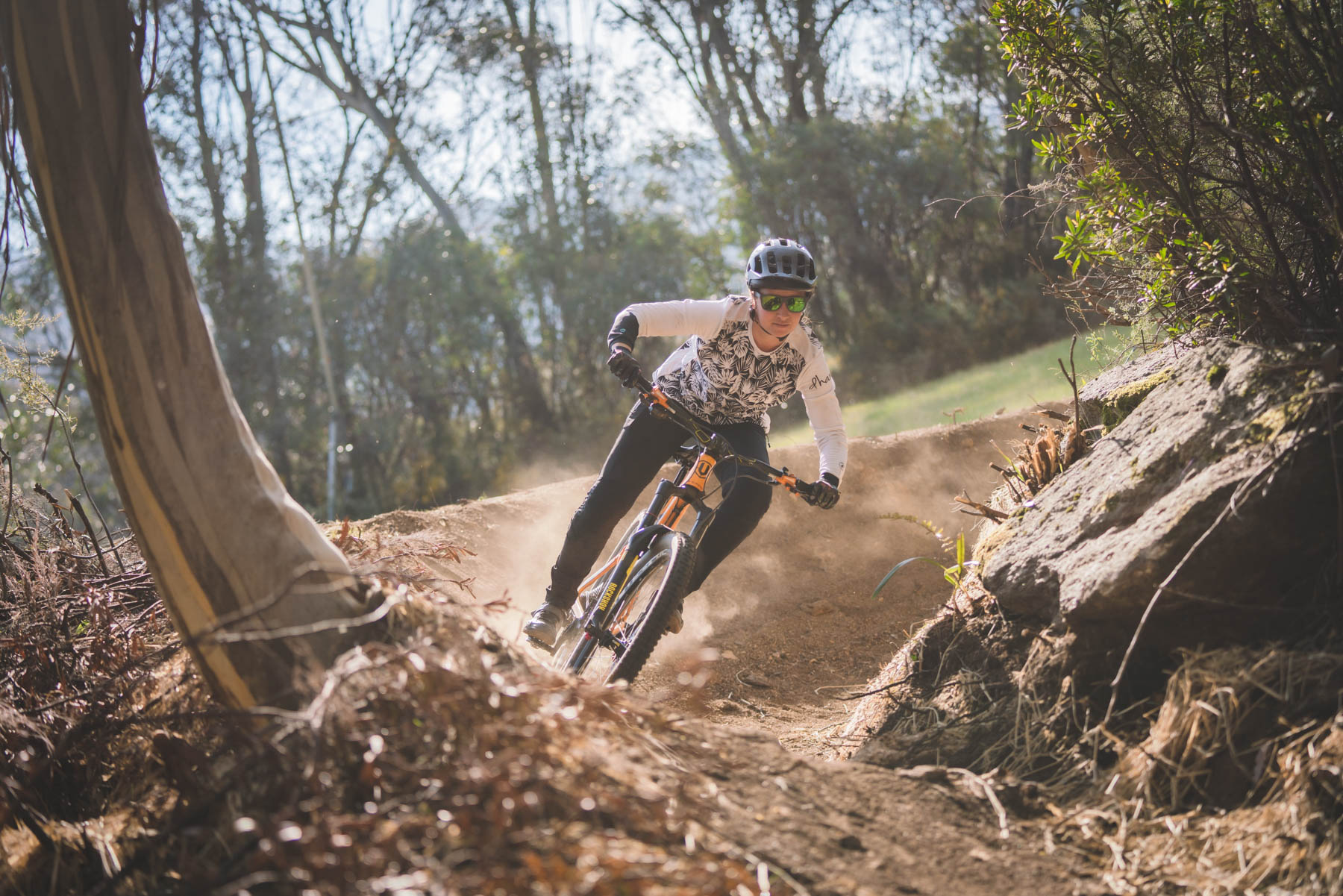 So, who's going to have the chance to ride Thredbo's new trail this summer?
---
More Thredbo?
Want more high-alpine, chairlift-accessed content?
Don't miss our feature from the All-Mountain trail opening a couple of years back – Thredbo's All-Mountain.
And hit play on our Thredbo MTB playlist on YouTube here – All of Flow's Thredbo videos.
---
Mo' Flow Please!
Enjoyed that article? Then there's plenty more to check out on Flow Mountain Bike, including all our latest news stories and product reviews. And if you haven't already, make sure you subscribe to our YouTube channel, and sign up to our Facebook page and the Instagram feed so you can keep up to date with all things Flow!