"Meet me at Birdie Beach at 5:30," the text message said. Birdie Beach is over an hour away from Mick's Flow HQ; it will be a long day.
Mick spends a day with Jack Moir.
An early start and an odd venue to meet up with professional mountain biker, but Jack Moir isn't your typical pro mountain biker. In a world of intensity and type-A personalities, hidden underneath that full-face helmet, is a bushy head of sun-bleached hair and unwaveringly calm demeanour — just don't ask him about the shark attack because he's sick of talking about it.
From his meteoric rise through the local and international ranks to setting the DH world on fire with race results and his battles with injury, he's a rider whose career is predicated on timing, for better or worse.
Bitten by the jagged-edged teeth of a Mongoose — Rockadile that is — Moir got his start chasing his brother Bruce and his friends around on their hardtails. But it wasn't until he unwrapped an army green Kona Stinky on Christmas in 2007 that the obsession began.
"We lived in the bush, (and) didn't ride mountain bikes, (and then we) moved up to the beach up at Crescent Head and started riding mountain bikes," Moir laughs. "We had the perfect spot to ride downhill; (and) didn't touch it. So then, as soon as I moved to the beach, I wanted to start riding."
From the beginning, Moir had the innate ability to carry speed through corners and the natural drive to keep pushing.
"I always wanted to go fast. I wanted to race," he says.
This is what got Rick Boyer's attention, the man behind Orange Bikes Australia and a local DH legend in his own right, who mentored Moir in his formative years on the junior circuit. From showing him the ropes of suspension setup to demystifying tyre choice, Boyer helped get Moir's equipment dialled and created an environment where he could thrive as a racer. Boyer also imparted the importance of balance and created an environment where young riders could succeed.
"He never was like, "Go to the gym". He was always like, "Dude, just ride your bike, heaps.
That was good advice. I even tell that to kids now; you shouldn't be in the gym or doing road stuff when you're young. You should be riding a load. Don't even start thinking about training until you've got to go to race World Cups." Moir says.
"All the kids that we're training super hard growing up fizzled out. They were over it by the time they were in their first or second year of World Cups. "
"All the kids that we're training super hard growing up fizzled out. They were over it by the time they were in their first or second year of World Cups. I reckon they were just over it from training all those years.
There's no way you can sustain that," Moir says.
Moir started moving up through the ranks, with a few World Cup results under his belt. After two years in Boyer's program, he made the jump to the Yeti Fox Shox Factory Race Team in 2013, which saw him come under the watchful eye of Paul Rowney.
"That (Yeti) came at the perfect time too, because I'd just done my first couple of World Cups, and I was going into the elite field. It was the time when I really needed to start training, and Rowney was all about that."
With this focus on fine-tuning the foundation built by Boyer on the Yeti Fox Shox Factory Race Team, the results started to come, beginning with a bronze medal at the Oceania Continental Champs, medals in the Swiss Cup and European Cup.
The following year Moir was wearing Bergamont Hayes colours and ran another season of solid results, with a strong showing at each World Cup and a 10th place finish at the DH World Championship in Hafjell, Norway — even spending time sitting in the hot seat before Remi Thirion overtook him by 0.74 seconds.
Intense timing
The thing about timing is that it's not always good. Up to this point, Moir's timing had been impeccable, quickly moving up through the ranks and making his mark on the downhill world and earning his first full pro contract with Intense. But, a gust of wind in the lead up to the Lourdes World Cup in 2015 kicked off a tornado of misfortune.
What started as a simple collarbone fracture was the beginning of a series of surgeries and infections that left Moir with an antibiotic line going straight into his heart for a month.
"I finally got to be a pro rider. I was paid to ride, had all my costs covered. I was making money, and then I couldn't even race to prove (my worth) or at least give them some return for their money."
"That was the first year I signed with Intense. It was so shit.
I finally got to be a pro rider. I was paid to ride, had all my costs covered. I was making money, and then I couldn't even race to prove (my worth) or at least give them some return for their money. That was real shit; the amount of time, the complications of that surgery and the bone infection, and how long it dragged out," he says.
"There were a bunch of times where I was like, I don't even want to do this. I would be much happier getting a normal job and not going through this bullshit."
All up, the Central Coast native would break his collarbone six times over the course of two years before he would be able to return to the starter house. However, looking back, Moir says this prolonged battle with injury forced him to grow up and persevere, which would come in handy only a few years later.
"I think it taught me to dig in… and keep trying", he laughs.
Through this battle with repeated injury and a bone infection, Moir didn't race a World Cup from September 2014 until April 2016. His sophomore season with Intense saw a slow build back to race fitness, bookended by 10th at the Andorra World Cup and another 10th place at the DH World Championships in Val di Sole.
And then came 2017, Moir was hungry. His confidence had returned. At every race he entered, you would find his name in the top ten or close to it; he was seventh in the overall World Cup standings and just missed the podium at the Cairns World Champs, riding to fourth on home soil.
Ride to survive
The following season, Moir, still riding with Intense, broke his collarbone yet again. Fortunately, this time, it was a straight forward fracture with no complications. But, it was an omen for yet another career-altering series of events just over the horizon.
2019 was the season that Aaron Gwin and Neko Mullally came to Intense Factory Racing. This pair of powerhouse riders brought a host of personal component sponsors that changed everything about Moir's bike except for the frame, and the entire dynamic of the team changed along with it.
"I was pretty keen on leaving Intense because of the whole situation there. I wasn't happy there anymore," he says.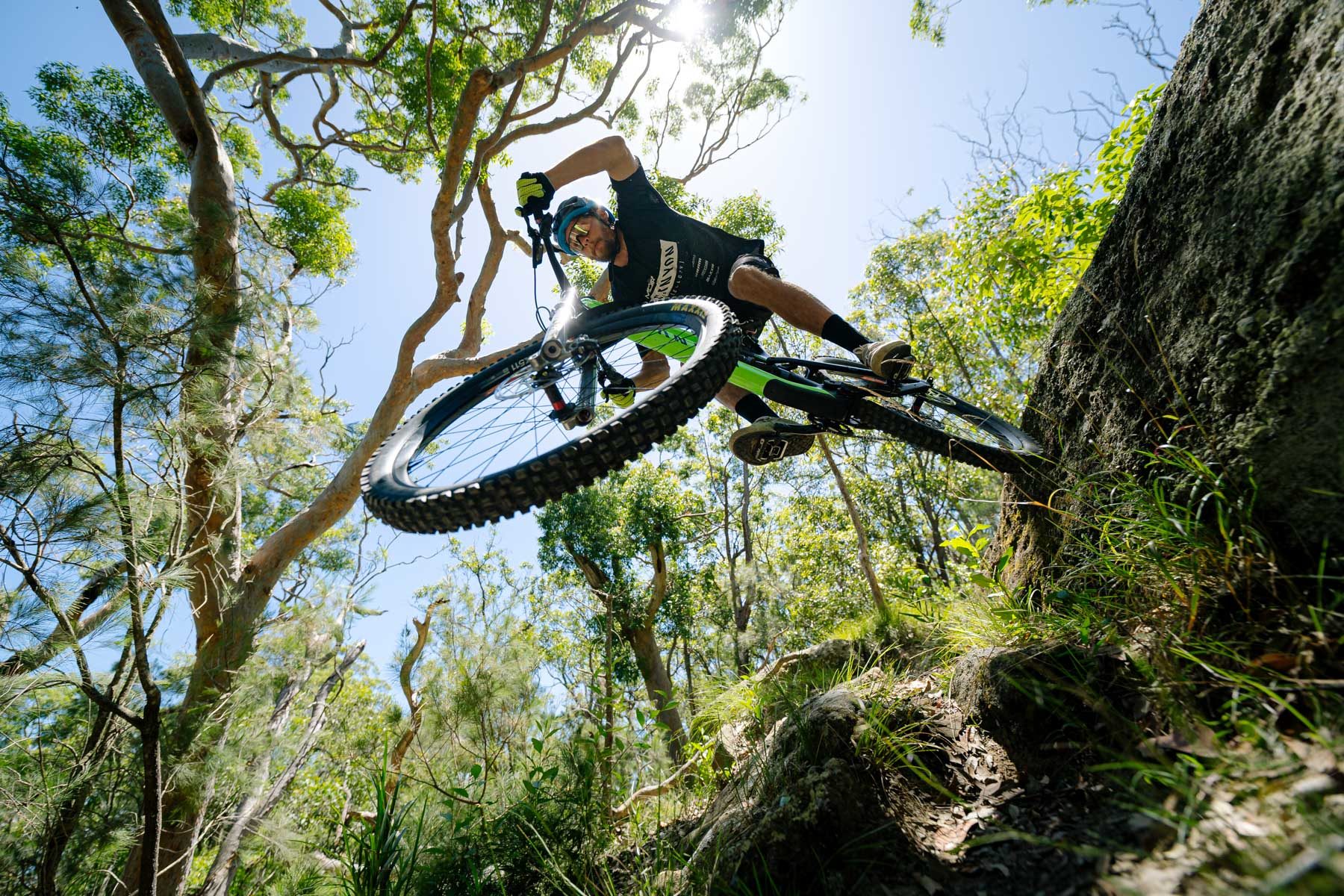 Moir sent the feelers around soon after the Andorra World Cup that season and piqued the interest of a few teams.
"I tested a bike with an un-named company, and it was good; I went eight seconds faster than my fastest lap Awaba," he says.
It looked like Moir would have a seat for the 2020 season and signed a letter of intent with a new team. But, before Moir's contract had left the printer, the team folded, and he was again without a ride.
"By this time, it's late November. I was like, "for f@#ks sake."
"I emailed every single team that I was in contact with. I felt so shit doing it because obviously I hadn't picked them, and here I am coming crawling back, just seeing if I can get a ride, he says. "So I had nothing."
"I decided I'm not racing downhill; there are no teams. I'm not doing the privateer thing again. It was fun back in the day, but I'm not pouring all that money into it to do it again. It's not happening. If I didn't have a ride, I was having a year off."
A new hope
Burned out and trolling Gumtree for ditch digging jobs, Wyn Masters reached out asking if Moir had considered riding Enduro and proceeded to make introductions with as many teams as he could.
Moir has spent his career as a DH rider, but as it happens, he has entered three Enduro World Series Events, riding into the top ten at each race.
"I never wanted to do enduro," he says.
"But, I always knew those enduros would come in handy when I did them a couple of years ago."
It was late in the year, really late. There is no doubt, Moir is an accomplished gravity rider, but those EWS results are evidence that he can hack it when you aren't catching a shuttle to the race start, but he was running out of time to find a team. Masters was able to help Moir get his foot in the door, but most of the teams had already filled their roster. The timing could not have been worse.
Then Florian Nicolai announced he would be leaving the Canyon team for Trek, and Moir received a message from Fabien Barel.
With a virtual handshake and a contract that made it all the way through the printer, Moir would be joining Canyon. It wasn't quite the deal he had with Intense, but it was a ticket to ride his bike professionally in 2020.
"When I didn't think I had a ride, I was more leaning towards going to work a job. I was burnt out on racing and overtraining really hard, just to get shitty results because of being forced to use components I wasn't comfortable with running." Moir says.
"(Then) I realised I'm not ready actually to get a job yet.
I still had the same motivation. It's not like I started training harder. I was still training hard the whole time. But I just had more hope
I still had the same motivation. It's not like I started training harder. I was still training hard the whole time. But I just had more hope," he continues.
Timing isn't everything.
With this new deal, Canyon has given Moir the freedom to dabble in DH, but the main focus is on the EWS. This means a major change in the bike itself and riding style, fit, and mindset.
"I've never really tried to set up an enduro bike," Moir laughs. "I always just got my enduro bike out of the box and rode it."
Moir will spend the vast majority of his racing season aboard the Strive, but standing six-foot-one-inches tall, he has opted to size down to a large frame from an XL.
"With downhill, I would say 'get me on the biggest bike you've got' because you're going so fast, and you just want stability," says Moir. "But it's (enduro) just a different style of riding."
"An extra-large fit me a bit better. But, the tracks are so tight and technical, an extra-large is a big bike to try to turn around and get through that janky stuff, so I just learned to ride the large," he says. "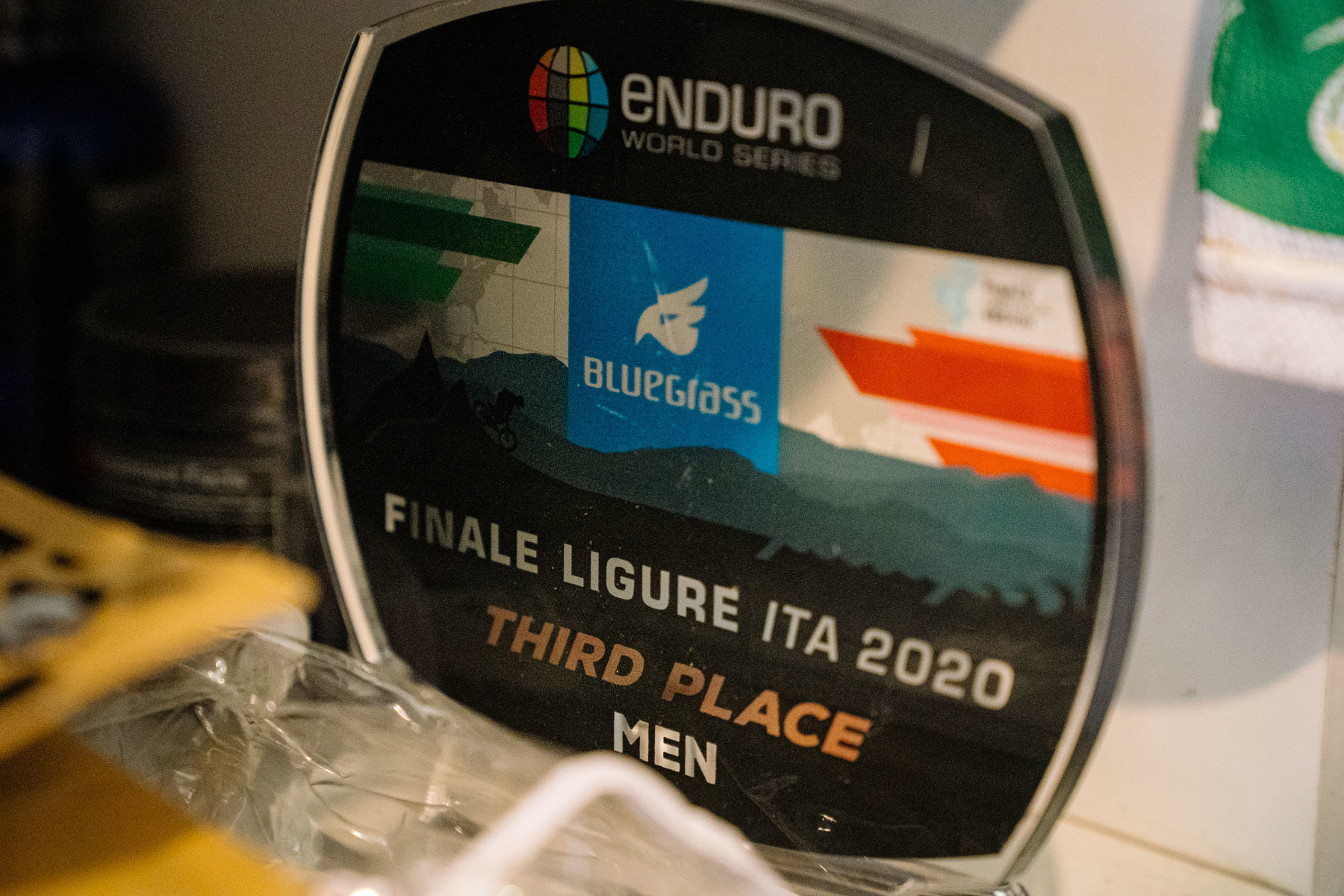 Between being sidelined due to injury his first year as a pro and changing to a new discipline and team just before the entire world shut down due to the Covid19 pandemic, Moir doesn't have the best timing when it comes to career-defining events. But timing isn't everything, and Moir still managed two EWS podiums in his first season on the tour and sixth place DH world champs.
"Switching teams was a big thing for me, and then to throw the whole pandemic situation in there as well,(it) was pretty wild," Moir says. "It did get a little tiresome travelling and trying to compete while Covid was going on, and the two-week hotel quarantine sucked! I did a fair bit of racing in that few months, so I was pretty smoked by the end of it."
With the 2020 season truncated due to lockdowns and the 2021 season on the calendar but only written in pencil, it put a premium on athletes creating value for their sponsors in other arenas.
By now, even if you don't follow Moir on social media, you would have seen his GoPro footage from the Maribor World's course. However, if you are one of his nearly 100k followers on Instagram, you'll be well acquainted with corners so fast they'll make your head spin, plenty of surfing, pit bikes and some borderline bogan-ing too.
I'm going to be myself…I also share a bunch of stuff I enjoy doing like surfing, moto riding, rallying cars, doing stupid shit. It's me.
"I've always just tried to give them (my sponsors) as much value as I can," Moir says.
"(But) I'm going to be myself…I also share a bunch of stuff I enjoy doing like surfing, moto riding, rallying cars, doing stupid shit," he says. "It's me."
Looking ahead, Moir says he is hoping to build on the success he had in 2020 and cement himself as a regular podium contender in the EWS.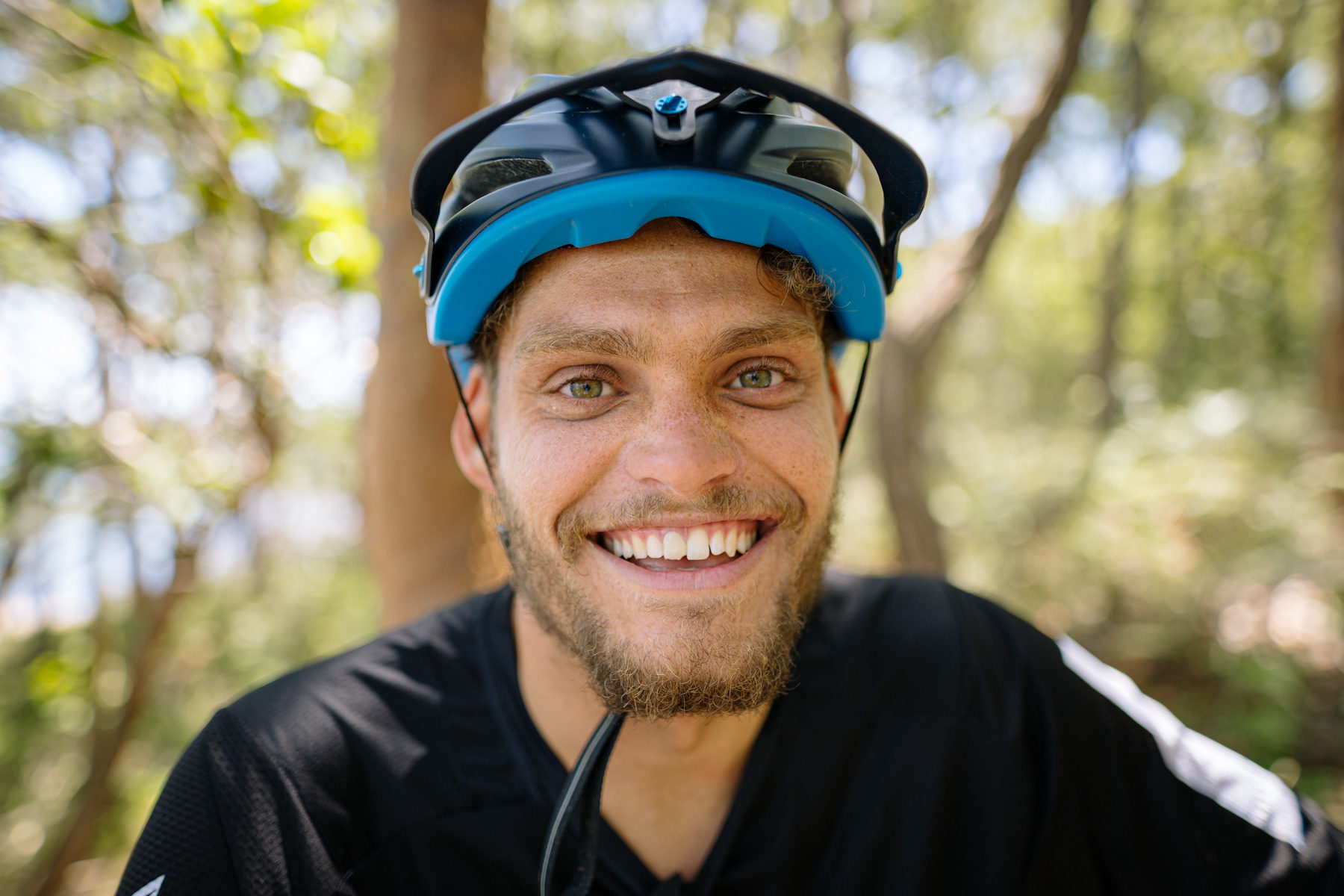 "I'm focusing on the EWS season but will do some downhill World Cups. I'm definitely keen to get back to La Thuile cause that place is sick. And, there are a bunch of places I haven't been to on the calendar; so keen for some new trails," he says.
Moir's DH calendar is less set, but he tells Flow he will be dawning the dual crown fork for the Leogang World Cup and is hoping to race Les Gets and the World Champs Val Di Sole.
Stay in touch with Jack's antics, watch some insane riding, and live vicariously through the eyes of this highly entertaining fellow on his new YouTube page here.
---
Photos – Mick Ross/Flow MTB