I remember lying in bed on Christmas morning, back when I was a kid. I would lie there in the dark for what seemed like hours, until I thought I would explode, until I heard the words 'Santa's been!' It was unbelievable how those two little words could make me feel like my insides were going to burst in excitement.
Fast-forward to middle-aged life. Now I have another two little words that invoke the same excitement: 'Road trip!'


These days, instead of being yelled out by my old man, already half cut from drinking all the beer we'd left out for Santa, those two little words of joy come via SMS or email.
Despite being many years older, the excitement is still the same, and I go off like a fat kid in a lolly shop. Though these days I don't wet my pants. Well, not usually, anyway.
Road trips are awesome for so many reasons. If there is anything better than going away with mates and knowing that for the immediate future your biggest headache will be finding the next cool bit of trail, let me know.
Road tripping gives you the chance to get away from normal life and all those usual chores, the grocery shopping, and the chaos of playing taxi to your kid's Under 8 soccer team. That normality is replaced with shredding awesome singletrack and other, equally 'onerous' tasks – like finding the best pub for dinner. (Of course, you have to check out a few to ensure you find the right one.)


Being stuck in a car with a bunch of mates for a couple of hours would normally be as much fun as a One Direction concert, but put some bikes in the back and the boys can't pile in quick enough.
There is one road trip myth, however, that I would like to dispel. I'm sure you have heard it: 'What happens on the road stays on the road.' This is not actually true.
That saying should go: 'What happens on the road will be put on Facebook.'
After all, we all have a moral obligation to tell everyone we know about those times when our mates make gooses of themselves.
On a recent road trip 160mm all-mountain rigs were our weapons of choice. A group of us were out riding a trail that was littered with massive granite boulder roll-ins. A couple of the guys baulked at the top of one of these awesome boulders.
'No, I'm not going down there. I don't want to crash the Covert,' one said.
His mate on a Mojo had to jump out of the way to let through an elderly lady who dropped in on a battered old GT I drive. She looked like a retired kindergarten teacher, but she smashed that rockgarden like Sam Hill.
The next day, we encountered a steep roll-in down a rainforest embankment. The two lads sporting egg on their face from the previous day hesitated at the top.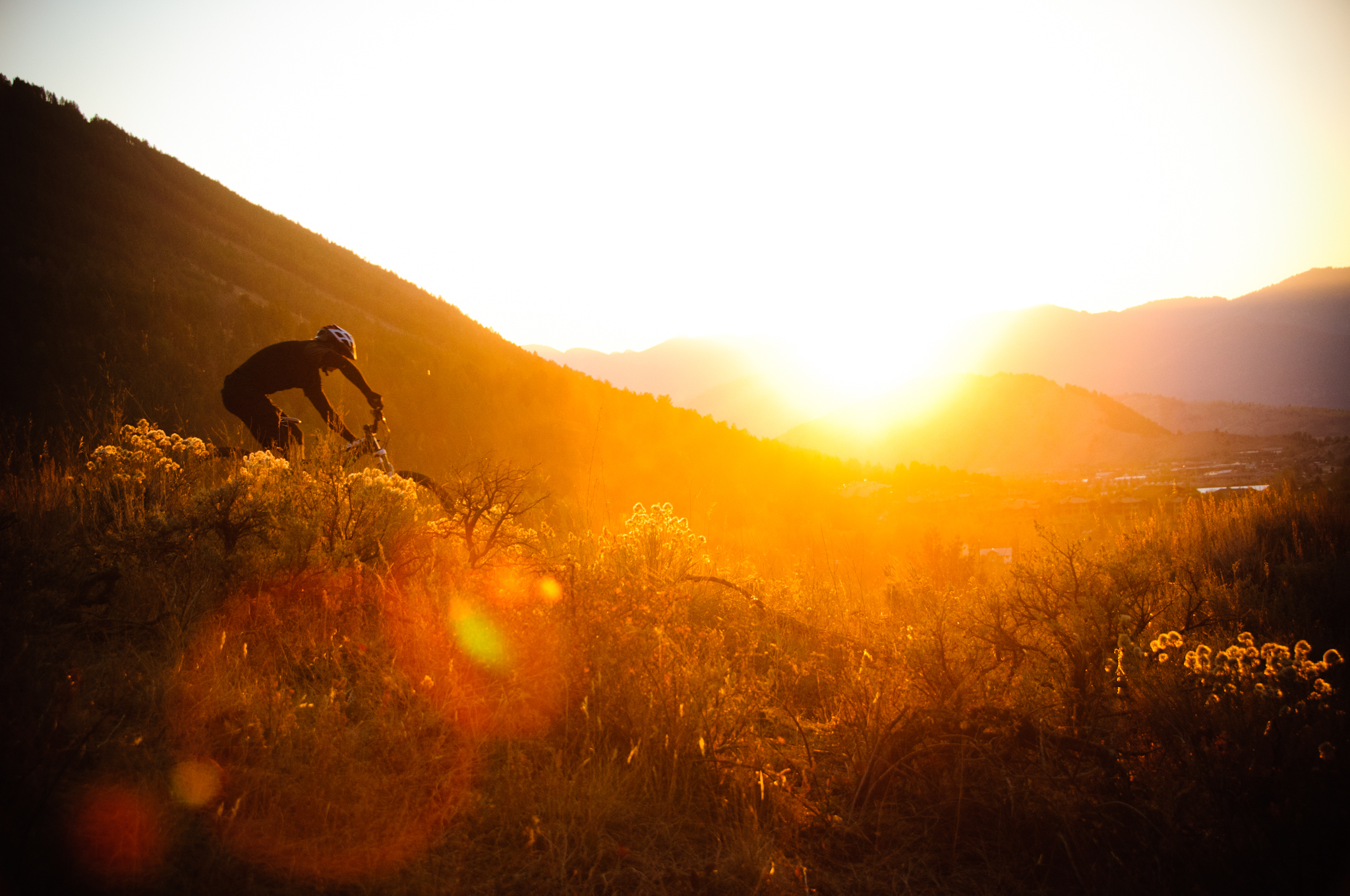 One of the boys who had already dropped in pulled out his phone and called out from the bottom. 'Hang on lads, I'll just give the nice old lady from yesterday a call to see if she can show you how to ride it.'
I'm pretty sure that story's still getting likes on Facebook.
You also discover things about your mates on road trips.
On one trip I shared a cabin with a mate, only to be woken in the middle of the night by the sound of someone revving a chainsaw. After a few seconds I realised I wasn't listening to some crazed lumberjack on the loose, but my roommate snoring louder than I ever thought possible. Ear plugs were no match. My mate's snores were loud enough to shake our bunk beds!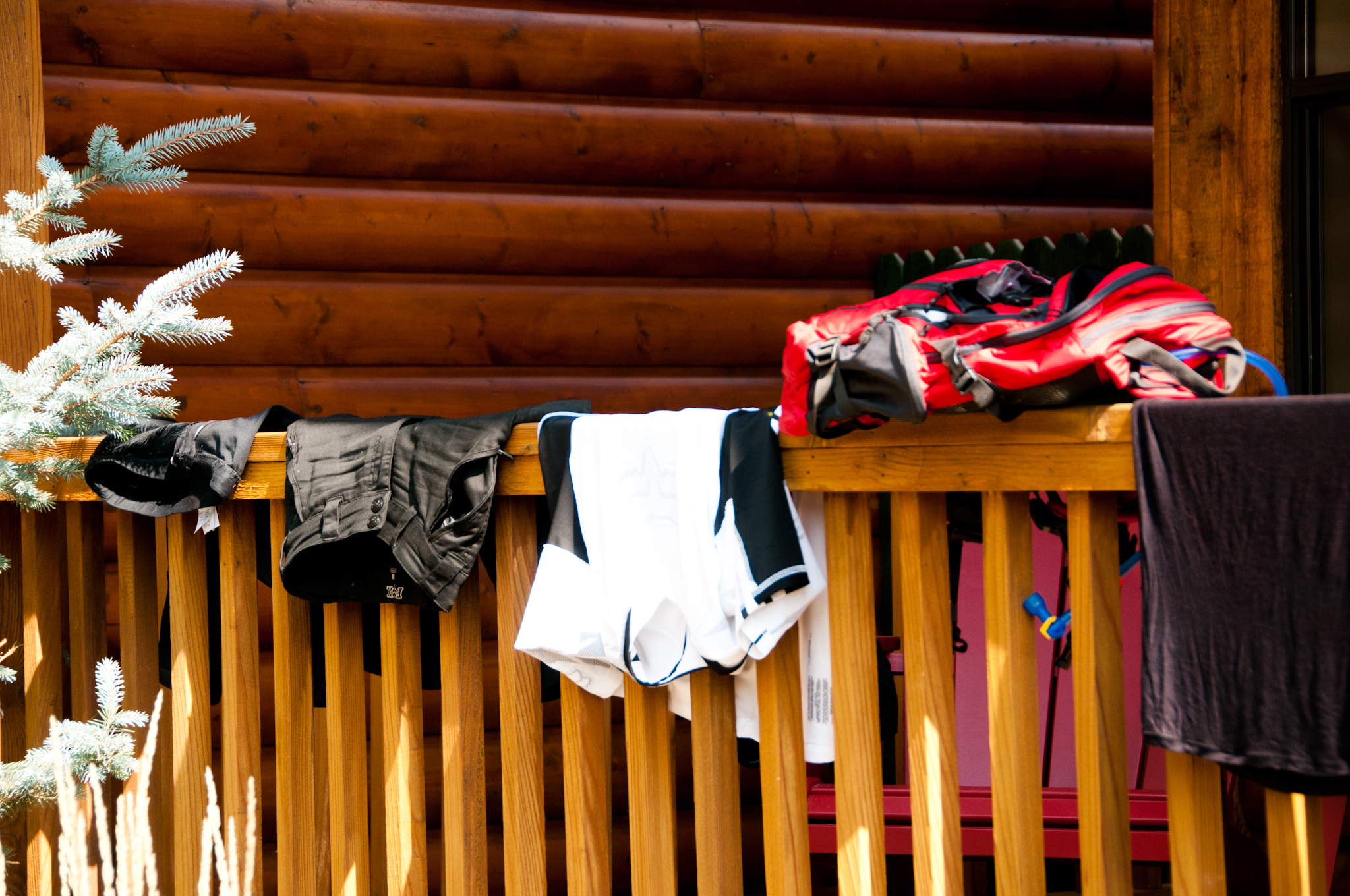 The next night, I shared with a different guy to escape the Chainsaw. My new cabin buddie was a big tough downhiller who reckoned he was hard as nails. When I went for a shower that night, I was stunned to see he had a smorgasbord of beauty products laid out, including a fluffy – and very pretty – loofah.
When I had finished my ablutions, I came out and said, 'Nice loofah, Trev. I'd never used one before so I thought I'd give it a try.
'I can honestly say my balls have never felt so clean and fresh.'
He blew up like a roadie out of razor blades and told me it was a dog act. But he had it all wrong, I told him, it would have been a dog act if I'd waited 'til he'd used it.
Yep, when the car's packed and we finally hit the motorway, it takes me straight back to childhood. I feel my veins pumping with that same juvenile excitement, that impatient anticipation for the unknown. The classic elements of a good mountain biking roadie – escape and discovery – take me to a different world and add to that growing treasure trove of stories and friendships. And all these good things, initiated by those two little words, are my grown-up equivalent to Christmas.