With names that sound like they're straight out of Star Wars, we've just got our hands on some trendy new shades from 100%. The Hypercraft and Speedcraft models we've tested both feature a coral-coloured HD lens with 100%'s proprietary UltraCarbon matte grey frames.
The coral lens fitted to both pairs has a 52% light transmission rating which is designed to help you see in variable and speckled lighting conditions. Clear lenses are often closer to 100%, while darker lenses for very bright and sunny conditions will be around the 10-20% mark.
The lens on both pairs is claimed to be chemical and crack-resistant, and the sunglasses come in their own hard case, which is key to keeping them unbroken when you're shoving them into a bag with your shoes and stinky riding kit. In the hard case, you'll also find a soft case that doubles as a cleaning cloth.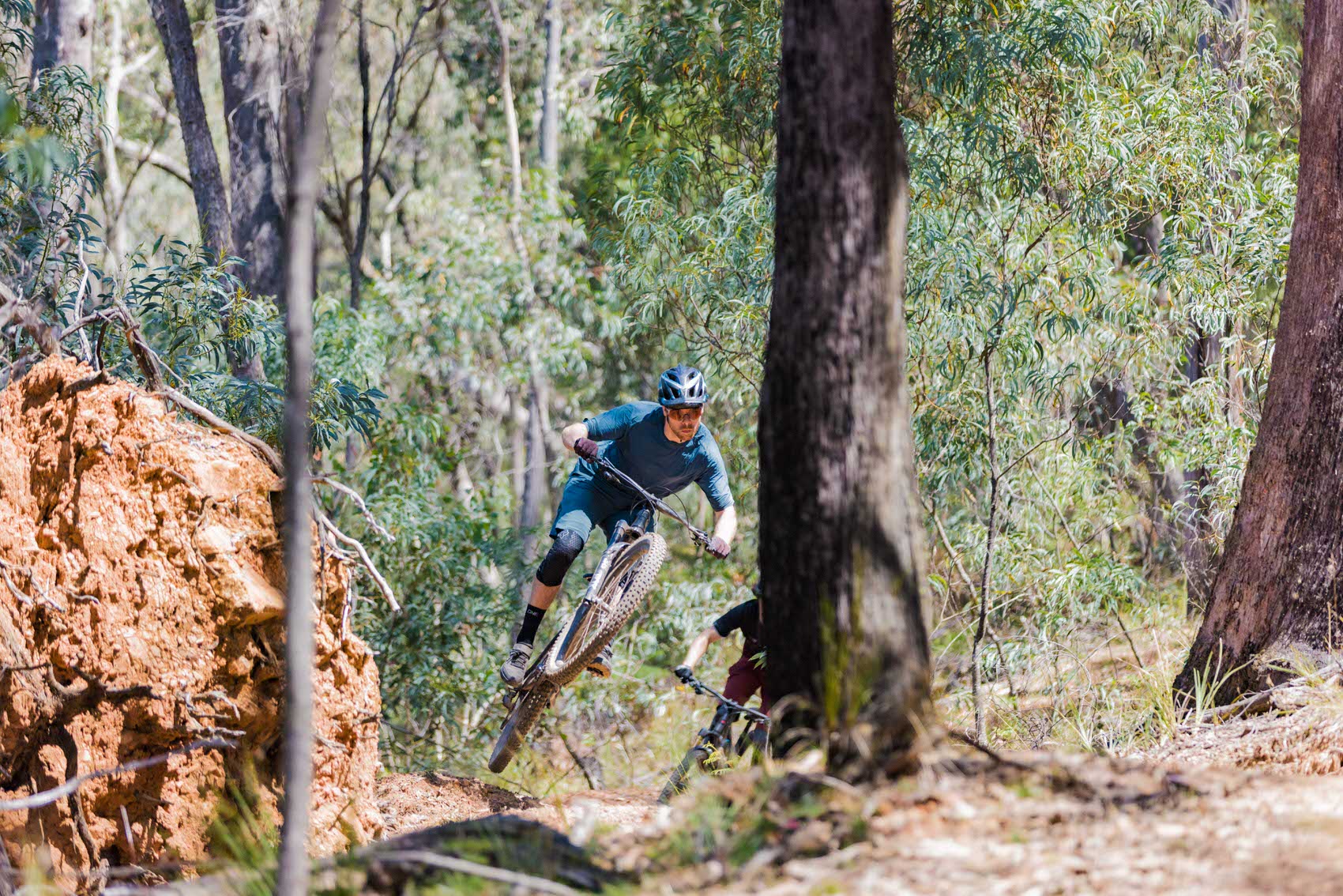 To our eyes, the coral lens seems to help us pick up edges, especially in shadowy environments and when riding into the sun. It does have its limits, and for early morning dawn patrol or post-work dusk rides, you're better off popping in the included clear lens.
While we have the standard shape of the Hypercraft and Speedcraft glasses, both of these models also come in an XS model to fit on smaller noggins. The Speedcraft model comes in a third sizing variant too, the SL model, which stands for 'short lens'. The short lens model doesn't reach as far down your cheeks with its slimmer lens profile.
With both pairs of glasses, we've had no issues with them slipping or sliding their way down our snoots. This could just be the shape of our heads, but we've been happy to put them to use on rough trails without issue.
The Hypercraft model features more of a frameless design, while the Speedcraft has a more complete frame, this didn't impact fit or performance and comes down to personal preference.