As the parent company to Maxxis, CST (Cheng Shin Tire) is said to be the largest manufacturer of bike tyres in the world. Despite this, we don't see a tonne of CST tyres here at Flow, with the vast majority of our test bikes coming fitted with Maxxis from the factory. There's every chance that may change however, with CST having made a renewed push into the mountain bike market with an updated range of tyres that includes the Camber, the Gravateer and the BFT.
Being able to draw on technology from Maxxis, these tyres feature good-looking tread patterns, lightweight tubeless-compatible casings and dual compound rubber. They're also priced very competitively, coming in at close to half the price of an equivalent high-end Maxxis or Schwalbe. To see how they perform out on the dirt, KWT Imports sent us a pair of the CST BFT all-round trail tyres to put to the test.
CST BFT Tubeless Tyre
Size: 29×2.4in
Weight: 995-1,000g (confirmed)
Price: $69.95 AUD
The CST BFT is an all-round trail tyre that's designed to perform in numerous conditions from loose and rocky through to wet and loamy. It's available in 2.25in and 2.4in widths and all three wheel diameters. Our test tyres are the 29×2.4in size, and we've got them with a folding tubeless bead that's tubeless compatible.
The chunky tread pattern looks like a bit of a mash-up between a Maxxis Minion DHR and a High Roller. There are beefy shoulder blocks for cornering support, while the centre features a pair of wider and shorter knobs followed by a pair of narrower and longer knobs. Subtle ramping should help to decrease rolling resistance, and every tread block has a slice through it to provide a bit more pinch on rockier trail surfaces.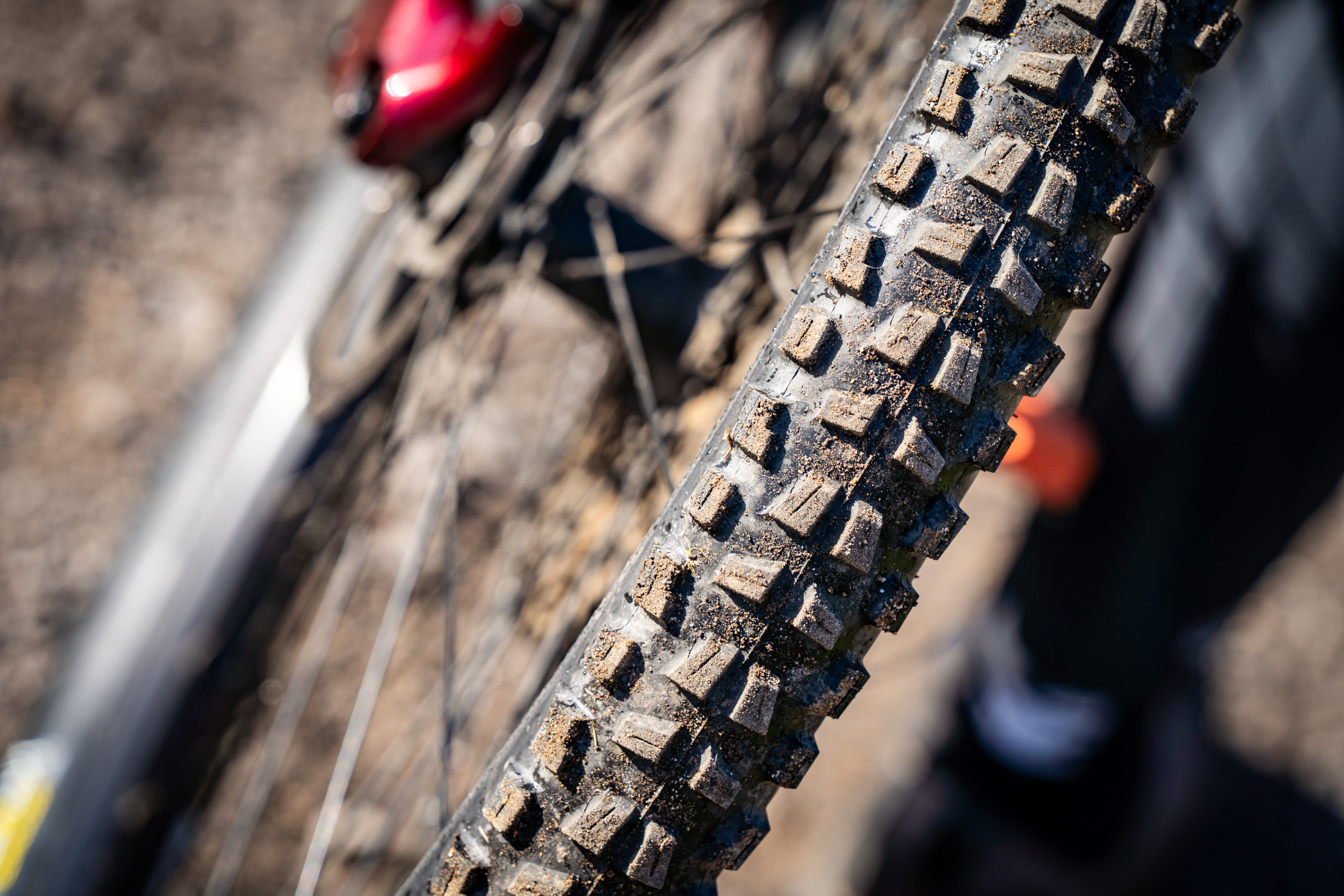 Of course a tyre's performance comes down to more than just what its tread pattern looks like, with the casing and compound having a big impact on overall ride quality.
In the case of our CST BFT test tyres you'll find a 60tpi casing that employs a layer of tough fabric underneath the tread to boost puncture protection. The sidewalls aren't heavily reinforced however, which makes the BFT more of an all-round trail tyre rather than a heavy-duty enduro or downhill tyre. If you need maximum durability and stability, look towards the Gravateer tyre.
On the upside the BFT comes in at 995g, which is a reasonable weight for such a chunky trail tyre.
We've currently got our CST BFT test tyres fitted to a Norco Fluid FS 3 where they replaced the stock Goodyear Newton/Escape combo. They were pretty tight to install, but once set up tubeless we've not had any issues in terms of casing wobbles or air loss.
Initial impressions have been positive, with the dual rubber compound and aggressive tread pattern offering a significant boost in all-round grip compared to the old Goodyear tyres. There's very little info on what the actual rubber formulation is, but it feels quite soft and tacky to the touch, and traction on loose, rocky trails has been good. We're keen to see how these fare in the long run, but given they come in at close to half the price of a top-end Maxxis or Schwalbe tyre, these are an appealing choice for budget-conscious trail riders.