Although Kenny Racing is a brand that's new to us here at Flow, the French company has actually been making performance apparel for the motocross market since 1991. More recently it's stepped into the world of mountain biking, and currently offers a broad range that includes knee pads, goggles, full face helmets and riding kit.
Kenny Racing Charger Jersey
Price: $69.95 AUD (Short Sleeve) – $74.95 AUD (Long Sleeve)
KWT Imports (Kenny Racing's Australian distributor) recently sent us a selection of riding kit including the latest Charger jersey in both short and long sleeve variants. We're digging the prints and colours on offer, which give a nod to the French brand's racing heritage without going full-moto.
There are some nice details too. While the jerseys are made from a polyester fabric for durability, they incorporate Lycra panels around the collar and cuffs to give a soft touch on the skin. The cut is on the more fitted side to minimise flappage, while the back of the jersey uses an eyeleted mesh construction to give heaps of breathability on hot summer rides.
Kenny Racing Indy Jersey
It you're looking for something a little more colourful in the Kenny Racing range, this Indy jersey with its trippy tie dye colour will surely hit the spot! The fabric and construction is the same as the Charger jersey, so it's nice and breathable without being overly baggy. You can get the Indy jersey in sizes from Small (as shown) through to XX-Large.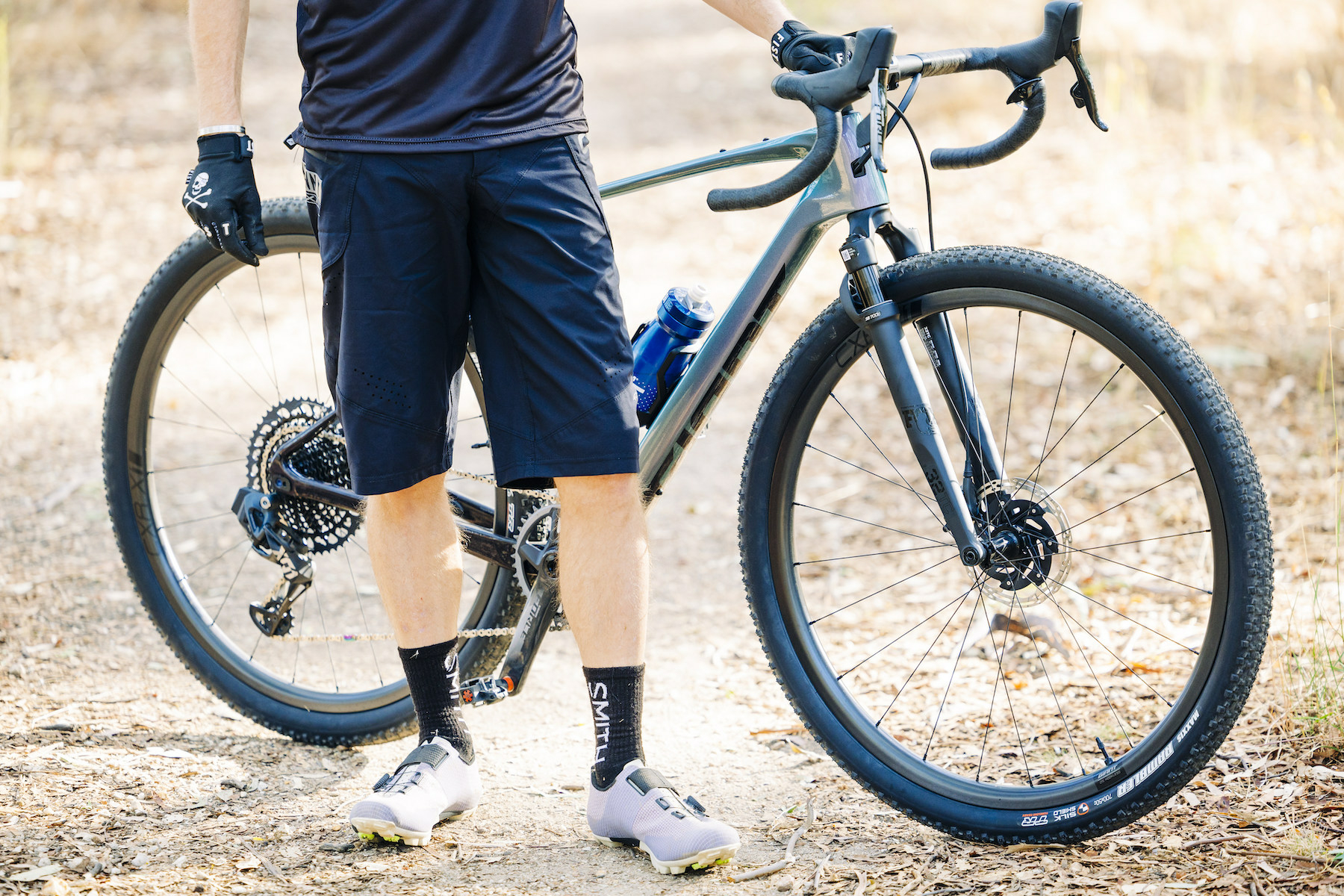 Kenny Racing Charger Short
To go with those jerseys we've got a pair of the Kenny Racing Charger shorts. These feature a moderate length that sits just over the knee, and there are two big Velcro straps for dialling in the fit around the waist. You also get a zippered pocket on either thigh, each of which is capable of swallowing a large smartphone. You can get the Charger short in sizes from 28 through to 38.
The Charger shorts come with a liner that features a discreet button on either side of the waist. These hook into a loop on the outer short to ensure there's less sliding around. The liner uses a highly ventilated mesh construction, and we were glad to see a quality chamois that offers a decent amount of support and breathability. Unfortunately the waist of the liner sits too high up, which meant we had to fold it over itself in order to prevent the elastic from digging into our bellies. It's not the end of the world, but a little disappointing for a pair of baggy shorts costing close to $200 AUD.
Otherwise we like the cut and fit of the Charger's outer short. The fabric has a bit of stretch to it, and along with perforated vents around the thighs, they've proven to be plenty comfortable to wear on long pedally rides.