A small soft man on a long, tough ride needs a big hard tyre, which is why we fitted a set of Pirelli's wide and tough Cinturato Gravel H tyres to our Grove RAD. It's our first time giving Pirelli rubber a whirl on the gravel.
Four tread patterns are in the range, all with the same Cinturato Gravel badge. Each model gets a different suffix depending on their intended use;
Cinturato Gravel M is a mixed condition tyre
Cinturato Gravel RC is for racing (apparently)
Cinrutato Gravel S has an open tread for soft and muddy conditions
Cinturato Gravel H for hardpacked conditions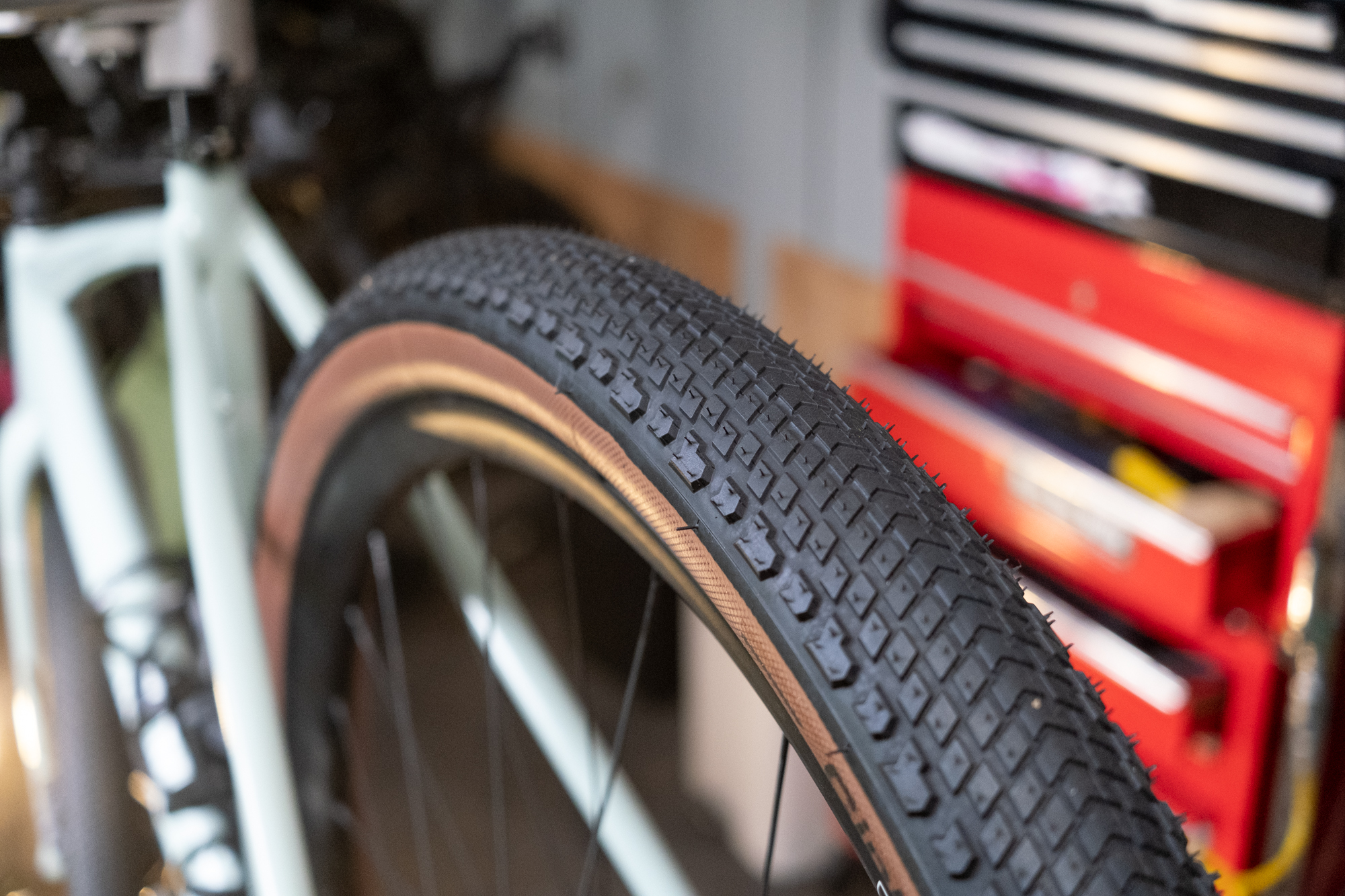 Only the H and M models are available in the 650b diameter we needed, and we opted for the H in the larger 50mm width. You can also get them in a 650x45mm, but why would you? #fatasyoucanfit
Our Cinturatos will have big shoes to fill, replacing some well-loved and very reliable Panaracer Gravel King CLR 650x48mm tyres. Despite being 2mm wider on paper, the Cinturatos measure up at the same width as the Panaracers, ballooning out to 52mm on the 25mm-internal width Hunt rims.
The tread pattern is low-profile and closely spaced, looking a lot like an urban riding tyre in many ways. Damp clay will not be our friend here, so let's all hope for blue skies. The cornering knobs are a little taller, but expect more sliding than biting here.
Construction wise, they're a 120TPI casing, but with a four-ply layup, which adds a fair amount of rigidity to tyre. A tough layer, which Pirelli call TechWALL (compound word – tick! random capitalisation – tick!) runs the full depth of the sidewall to protect against cuts. The robust construction is reflected in the 640g weight, which is 'fine, I guess'.
If you're looking for more compliance out of your gravel bike, a set of high-volume tyres like the Pirelli Cinturato Gravel Hard Pack are an excellent option.