We have a load of prior experience with the original version of the Sendhit Nock MTB Handguards, which offered a welcome degree of protection for riding scrubby and overgrown singletrack. The mounting system left a little to be desired though, especially when pairing them with Shimano brake levers. Taking on board that feedback, Sendhit went back to the drawing board and developed the Nock V2.
Sendhit Nock Handguards V2
Compared to the original version, the new Sendhit Nock Handguards have an entirely new mounting bracket that's designed to offer improved compatibility with different brake levers, while also providing a greater level of adjustability.
Made from alloy, the mounting arm features a kinked profile that allows it to clear the top of the master cylinder on a Shimano brake lever. The clamp incorporates a hinged design that makes it possible to fit the handguards without having to remove your grips or controls. It measures just 10mm wide, and so far we've found it easy to fit to a variety of different bikes.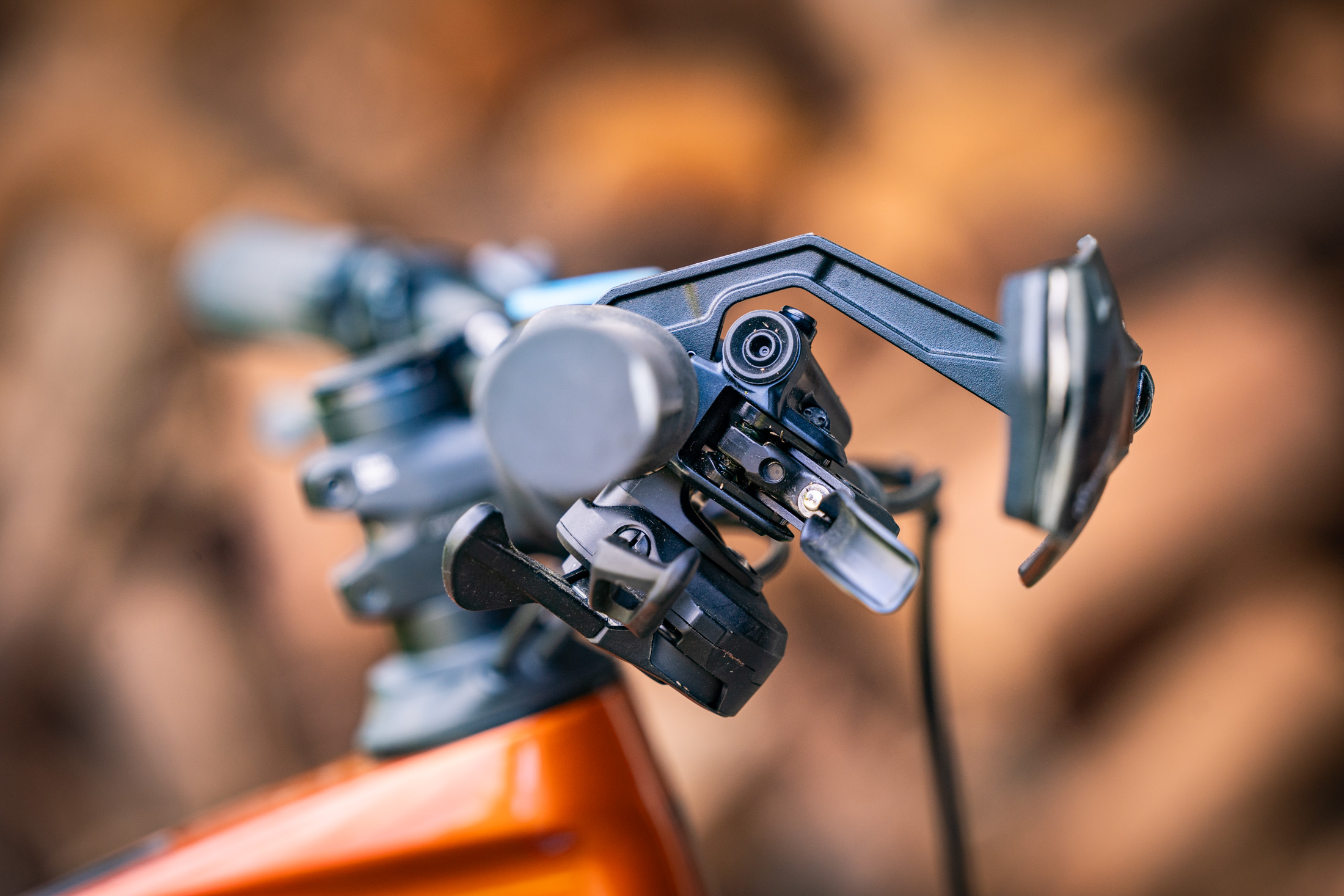 The mounting bracket bolts to the plastic guard with a 4-position flip chip. This provides you with an additional 10mm of lateral adjustment, and it also allows you to space the guards 9mm further away from the grips. It's a nifty feature, and we like that you only need to loosen a single bolt to adjust it.
Inside the guard is a section of impact-absorbing foam that helps to cushion your knuckles in the event of a hard hit. This is important as the guards are designed to flex and glance off objects rather than catching and twisting your bars.
Flow's Verdict
With their new hinged clamps and 4-position flip chip, the Sendhit Nock V2 Handguards are notably improved over the original version. They still provide good coverage and protection, albeit with greater compatibility for different cockpit setups.
We're not exactly in love with the aesthetics, but then handguards are very much a function-over-form component. As such, fashion-conscious riders who mostly frequent machine-built trail centres can certainly do without them.
But for those of us who regularly explore off-piste singletrack lined with narrow tree passes and spiky flora, the Nock V2 Handguards offer a welcome level of protection for your knuckles and pinky fingers that we'd now struggle to give up.