Fresh out of Wollongong, Sure Components are a new player aiming to help you get your bike from point A to point B safe and sound in the back of a ute or van.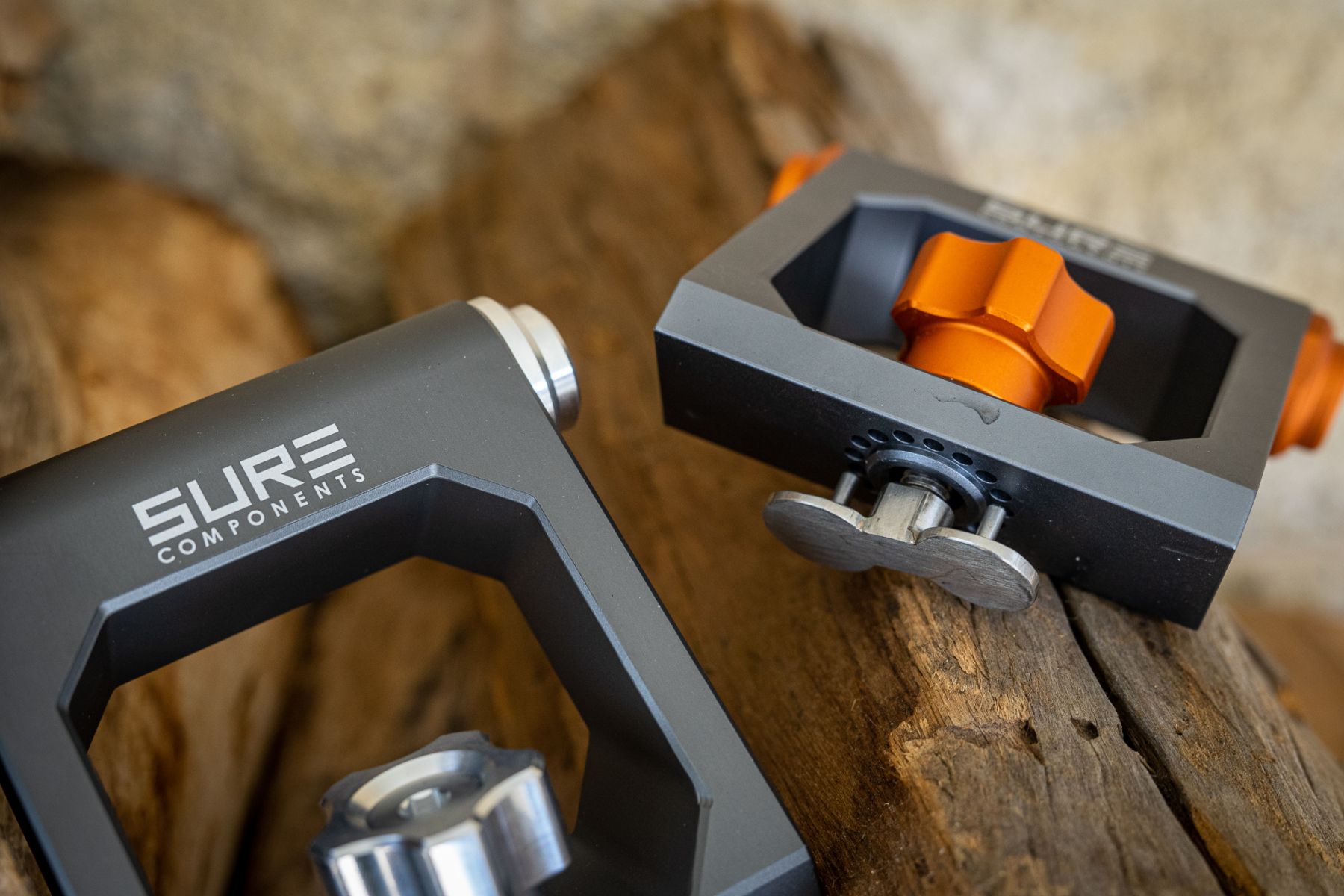 Compatible with L-Track rails found in most tub-style truck beds, Sure also sells its own mounting trails which can be bolted onto a flat tray. Alternatively, you're also provided rivnuts which can be set into the metal that you're mounting too. We went with the rivnuts for a nice clean look and ease of removal.
The tracks themselves are available in flush or raised options. While the flush rails make for a much cleaner look, there is quite a bit more cutting involved during the install. Both are available in 150mm or 450mm lengths and we've installed a 450mm raised track at either end of the tray on Jono's Ranger to mount two bikes in opposite directions, snugly beside each other.
The mounts are available in different coloured options for both Fox and RockShox forks — the endcaps on the RockShox version are sized like torque caps, the Fox version should be more or less universally compatible with 15x110mm Boost axels. We've been told that 12×100 end caps are on their way for all the gravel bike folks out there.
To slide the mount along the track, you simply loosen the knob and the mount will move back and forth and can also be angled to avoid tangled handlebars. Once it's tightened by hand, the mount holds securely, but extra torque can be added as a precaution using a 5mm allen key.
We've only just bolted these new mounts up, and have quite a few adventures planned. Stay tuned to find out how they stack up.