Hallelujah folks, it's spring! After we've endured what seemed like the perpetual winter, we've finally crested that hill, and it's onwards to longer days, warm sunshine and endless singletrack!
Things are most definitely waking up here after the cold weather hibernation too. Mick's off in the Italian alps on a secret bike launch (shh!), Colin is wrapping up his family holiday in Colorado, Jono is busy planning out the next Flow destination feature, and Wil's testing a bazillion e-Bikes.
You may have also seen a new layout for our homepage, and it's absolutely buzzing with a heap of new stories. Have you checked out Mick's epic feature from the Reef to Reef? So much vibe and energy, it'll no doubt have you clearing the calendar for a trip to Queensland!
Backing up the Queensland 1-2-3 knockout, we've also just finished a bonkers travel feature and video on Cairns, and Colin has published the 2nd part of his Gold Coast riding feature that takes a good look at Boomerang Farm.
There's big news on the bike front too, with the very recent release of the impressive Pivot Shuttle LT. We've also just finished testing the brilliantly fun Canyon Spectral:ON, and Wil's been experimenting with some bigger suspension and a new mullet linkage on his Specialized Stumpjumper.
Speaking of reviews, Colin has also put together a great feature on the Thule Tepui Foothill rooftop tent. If you need any inspiration for a summer camping and mountain biking road trip, do yourself a favour and check out that review!
Rightio then, that's your temperature check of all that's been going on at Flow HQ. Time to get stuck into all the new goodies that have been delivered by the postie this week. Enjoy!
---
2023 Norco Fluid FS A1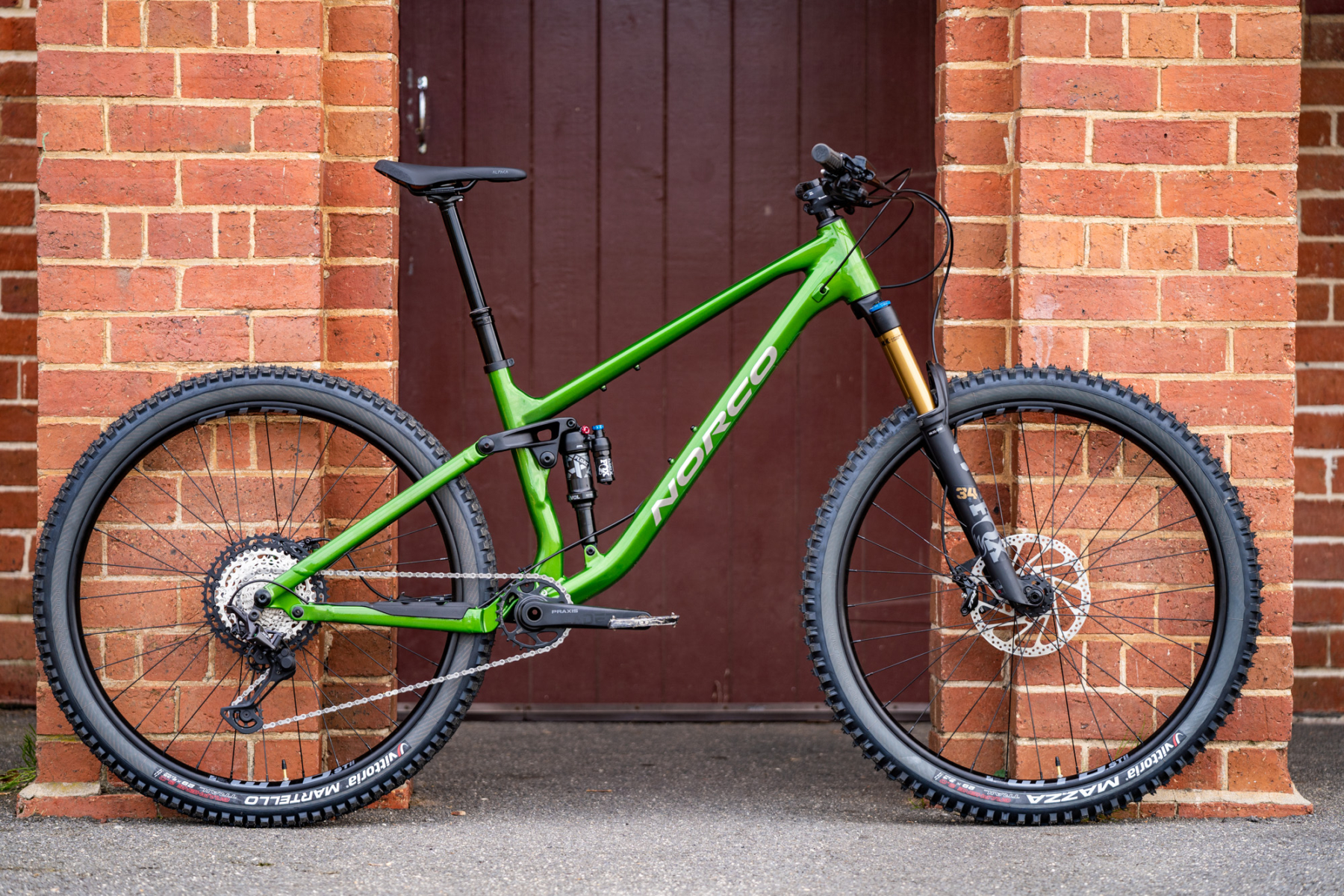 Norco has launched a brand new Fluid FS for 2023, which features a redesigned frame, increased suspension travel and tweaks to both the kinematics and geometry. An XXL size has been added to the lineup, and you'll now find size-specific rear centre lengths on the Fluid FS, which sees it following in the footsteps of the Optic, Sight and Range.
There are four different Fluid FS models available in Australia this year. The bike we're testing is the top-spec option, which manages to come in under six grand despite featuring a Factory Series Fox 34 GRIP2 fork and a Float X piggyback shock. Nice!
We've got all the juicy details on this exciting new trail bike, including specs and local pricing – check out our Norco Fluid FS 2023 article for more.
---
Ravemen PR1200 & PR800 Lights
Ravemen might not be as well known as the Exposures and Niteriders of the world, but this lighting-only brand has a surprisingly broad range of performance oriented bike lights designed to cover everything from urban-orienteering through to proper singletrack-sleuthing.
We've got two of the high-powered front lights on test; the PR800 and the PR1200. Both lights feature a neat all-in-one design, with a rechargeable lithium ion battery tucked inside a hard anodised alloy body.
There are two LEDs and two different modes. In the Low Beam mode only the right side LED comes on, using the specially designed reflector to provide a more even spread of light that's ideal for commuting and road riding. In the HiLo mode, both LEDs are used to provide a punchier and more usable beam pattern for mountain biking.
A handlebar bracket is included with each light to suit both 31.8mm and 35mm diameters, while a helmet mount is available separately for $19.95 AUD.
As the name implies, the PR1200 is claimed to produce 1200 Lumens. It features a slightly larger battery pack and it also has a digital display integrated into the light body to show the remaining run time. According to Ravemen, you'll get two hours at full power, and over eight hours in Low.
To bring the price down further, the PR800 skips the digital display while delivering a more modest 800 Lumens of power. Along with a smaller battery pack, the PR800 is notably lighter at 165g (compared to 219g for the PR1200), making this a suitable choice for mounting on a helmet. You'll get 90 minutes of run time at full power, and up to 11 hours on Low.
---
Abbey Bike Tools HAG
If you're passionate about working on your own bikes, you'll have no doubt heard of Abbey Bike Tools. Taking a no-compromise approach, Abbey has produced some absolutely gorgeous tools that seem to combine functional performance, durability and good looks like no other brand out there. Case in point; Mick's new derailleur hanger tool.
The HAG (Hanger Alignment Gauge) is designed to help align your derailleur hanger to ensure your bike's shifting is as crisp and as accurate as possible. It's a quality piece of kit that, according to Abbey, is built with tolerances up to 0.0063mm, which is smaller than a bee's appendage.
There are some other features we really like. The feeler gauge can be locked in place, so it's harder to accidentally bump it on the tyre when rotating the tool around. It's also removable, and you can store it inside the handle for when you're travelling. A small, but appreciated detail given the number of different bikes Mick's working on, the T-bolt extends a good distance to provide useful clearance with bulky dropouts.
At nearly four hundred dollarydoos, this is an astonishingly expensive tool. Then again, it's less than half the price of a SRAM XX1 Eagle AXS derailleur. The quality is very much evident when you have it in your hands, and it's nice to know that it is fully rebuildable should anything break.
---
Fox Transfer SL Dropper Post
Coming in 25% lighter than the regular Transfer, the Fox Transfer SL is one of the lightest dropper posts on the market. Primarily designed for XC racing, the Transfer SL features up to 100mm of drop. Unlike the regular Transfer, the travel is not infinite – the post is either at full extension or full compression, with no position in between. The action is fast and light, with a definitive clunk when the mechanical actuator locks into place.
Along with its titanium hardware and weight-optimised construction, the Transfer SL is claimed to weigh just 327g in its lightest configuration. Even the 100mm version we have here weighs in at just 353g, which is a good 200-300g lighter than a conventional dropper post.
Fox offers the Transfer SL in both Performance Elite and Factory Series versions, with the only difference being the upper tube coating. Whereas the Performance Elite model uses standard anodising, the Factory Series Transfer SL gets the Kashima treatment for maximum bling. It does mean this is a pricey dropper, especially when you factor in the extra $129 AUD for the remote.
Hardtail riders and those with gravel bikes will be particularly interested in the Transfer SL, as it's available in the less common 27.2mm diameter with either 50 or 70mm of travel. Otherwise for regular mountain bike frames, you can get the Transfer SL in a 30.9 or 31.6mm diameter with 75 or 100mm of travel.
We'd previously used the Transfer SL on a Canyon Lux Trail, and while it impressed with its low weight and light action, that particular post developed an excessive amount of rotational play. It was thankfully sorted out under warranty, and we've since received another post to test out on a different bike. We'll be putting this one through the wringer and will keep you, err, posted, on its long-term performance.
---
Peaty's Link Lube
For post-washing drivetrain rejuvenation, we've got a few bottles of Peaty's Link Lube. These come in a few different varieties, including Dry, All Weather, All Weather Premium and Wet, which are designed to best suit the conditions you typically ride in.
Link Lube Dry is of course designed for riding in dry conditions, and it uses a biodegradable wax-based formula to avoid attracting dust and dirt. It'll keep your drivetrain running cleaner, but it does require more frequent application. Link Lube Wet is designed for wet conditions, and utilises a combination of biodegradable waxes and oils to provide more staying power that keeps it on the chain in the worst conditions.
Sitting in the middle is the All Weather Link Lube. This uses a two-part formula, with the majority of the solution being a clear base lube that is a thin, water-displacing oil. The blue stuff that settles at the bottom of the bottle is a unique compound of oils and waxes that Peaty's reckons combines the long-lasting protection of a wet lube, with the clean-running performance of a dry lube.
Before use, you'll need to give the bottle a good shake to mix up the formula, before applying to your freshly degreased and dried chain. Don't fret if your chain turns black during the first ride (as ours did). This is the Link Lube working the grime out of the chain. Just carry on riding, cleaning and reapplying fresh lube and within a few applications your chain should be running clean.
If you like the sound of that but you want to turn it up a notch, you'll want the brand new All Weather Premium Link Lube. It's designed to perform a similar function to the regular All Weather lubricant, but uses higher quality ingredients that are claimed to improve durability by 30%, so you don't have to apply it as frequently. Nice!
---
Canyon Hip Bag
There are lots of ways to carry gear while you're riding. You might wear a Lycra jersey, you could be use a hydration backpack, or you might maybe even have a saddle bag on your bike. But what if you don't use any of those things? What if you can't run a saddle bag with your dropper post, and you want to ride with any old T-shirt without a bulky backpack? That's when something like Canyon's low-profile Hip Bag comes in.
A lightweight and wearable storage solution, the Canyon Hip Bag can be worn over your jersey or underneath a riding jacket. It features a flexible and padded construction that allows it to easily wrap around your waist, with a single adjustable strap and a nylon buckle securing it in place. However, if you've got a pair of Canyon's Signature Pro Cargo Bib shorts, there's also a discreet hook at the top of the bag that can attach to the webbing on the back of the bib shorts to help stabilise the load. We don't have the matching shorts, so we've just been wearing it over the top of our riding jersey as a regular hip pack.
Given its modest profile, the Hip Bag is surprisingly versatile. There are three outer pockets that can be used for storing your phone, wallet, snacks, tools and spares. There's also a larger main compartment that's big enough to store a lightweight jacket. Canyon says you can fit a water reservoir in there, and there's even routing for the hydration tube. All up there's a claimed three litres of storage volume, making this a solid option for trail riders who prefer not to ride with a full-blown backpack.
---
Specialized Fast Trak & Renegade T5 Tyres
Plugging the final gap in our Specialized XC tyre test is the T5 version of the Fast Trak and Renegade.
The 'T5' part of the name refers to the rubber compound. This is part of Specialized's new naming scheme for its mountain bike tyres, which includes T5, T7 and T9 options. T9 is the softest and grippiest compound that you'll find on the gravity tyres. In comparison, T5 is the firmest rubber compound. It isn't as grippy, but it offers much lower rolling resistance and greater durability, making it ideal for fast-paced XC racing and long distance riding.
Both tyres here use the T5 compound, and they're also built around the Control casing. This uses a 60tpi construction, with two layers that overlap across the middle of the tyre to provide increased pinch-flat protection.
Out of these two tread patterns, the Renegade is the speedier and lighter of the two. In fact, Specialized says this is its fastest rolling mountain bike tyre, which is why you'll see it being raced in World Cups by the likes of Sina Frei and Christopher Blevins. It uses closely-spaced tread blocks to minimise rolling resistance and provide predictable grip on hardpack terrain. It's also very light, weighing in at just 643g in the 29×2.2in size.
The Fast Trak features a more open tread pattern that's designed to claw at the ground in softer and looser conditions. It still rolls fast, but it's designed to be more of a year-round XC tyre with greater traction and versatility over the Renegade. We've got the bigger 2.35in wide Fast Trak tyre here, which is bang-on 700g with the Control casing and T5 rubber compound. We'll be putting these to the test with all the other XC tyres over the coming months, so stay tuned for a proper dressing down of their performance and durability in the near future.
---
Thule Chasm 70l
Now that travel is well and truly back on the table, we've been chomping at the bit to get out and explore some new trails. Thule's Chasm 70l is a tough duffel with ample room for a race weekend or a week in Tassie.
The exterior is made entirely from a water-resistant tarpaulin fabric, and it will stave off rain on the tarmac and rough treatment from baggage handlers.
Ultimately it's a duffel bag, and a duffel bag is a duffel bag. However, the Chasm does have a few tricks up its sleeve. The removable, padded backpack straps aren't by any means unique in this product category; however, the snap buttons to hold the regular handles out of the way are. The zippered mesh pockets inside the lid are commonplace, but the external stash pocket is unique.
At either end there are big burly webbing handles, and compression straps on the sides to prevent your precious cargo from getting all jumbled up. Quite a few of these 'tough' duffels come with storage bags that are usually banished to the back of a closet somewhere, never to be seen again. The Thule bag however, is actually of a shape and size to be of use — we've been utilising it to store toiletries and/or riding nutrition depending on the trip.
---
Thule Wing Bar Evo
Every adventure mobile needs a solid set of roof bars to transport bikes and the other toys you may want to bring for playing outside. We've just mounted up a set of Thule's Wing Bar Evos on the latest addition to the Flow vehicle fleet.
With a load limit of up to 75kg, they have T-tracks for quick installation of racks, roof boxes and more, and the QuickAccess interface removes some of the faff of the install and removal process. Thule calls the teardrop shape its WindDiffuser technology, said to reduce drag and improve fuel economy. We can't really speak definitively on either account, but what we can say is that they are quiet.
For the rails on our Subaru Forester, we needed the Evo Raised Rail feet, which include locking cores and a nifty torque wrench to ensure the clamps are properly tightened.
---
CushCore Bead Dropper Tyre Lever
Ok so while this isn't strictly a brand new product, the story behind it is kinda cool. During a recent workshop battle between an insanely tight tyre, a CushCore insert and a Bontrager TLR carbon rim, our trusty Bead Dropper committed hara-kiri during the dying moments of an epic struggle. The moment was equally upsetting and surprising, given our favourite tyre lever had shrugged off some serious punishment over the past year, finding no equal to its impressive leverage. This final push proved to be too much however, with the tip of the lever cracking under the immense pressure.
During a chat with the folks at BikeBox (the Australian distributor for CushCore), it was brought to our attention that the Bead Dropper actually comes with a lifetime warranty. And so two days later, a brand new replacement arrived on our doorstep, free of charge. Nice!
With a fresh Bead Dropper in hand, and the nifty Bead Bro tool locking down one end of the tyre bead, we managed to coax the remainder of the stubbornly tight tyre in place. A successful mounting procedure with what was easily the tightest tyre and rim combo we've come across. We have to give extra props to the Bead Bro tool here, because this job would have been impossible without it. If you use tubeless inserts like CushCore, we cannot recommend this tool enough.
---
Avanti Hammer-E LT2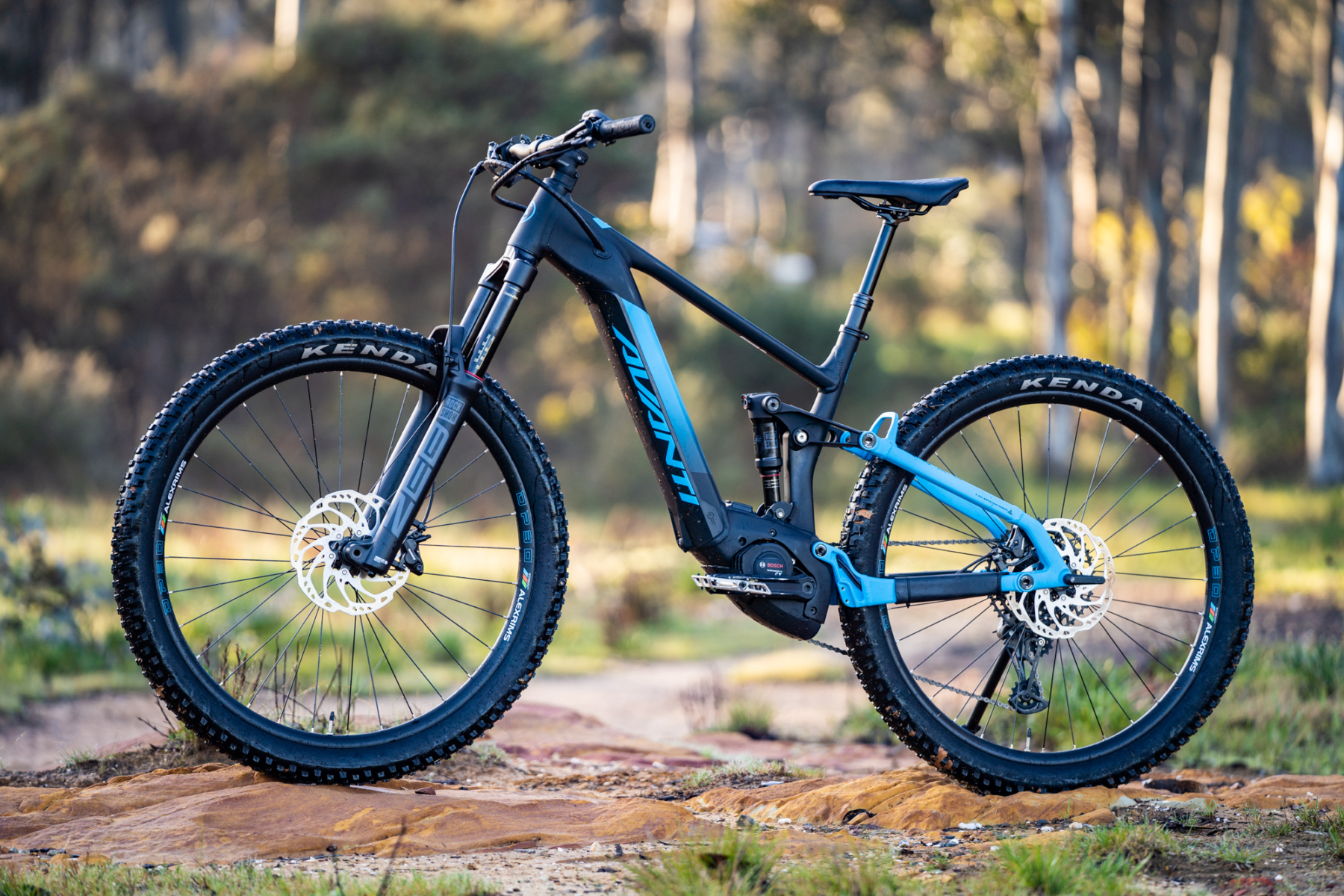 The newest bike in the Flow test fleet is this black and blue Avanti Hammer-E LT2. The hydroformed alloy frame is built around the excellent Bosch Performance CX Gen 4 motor, with a 625Wh battery stowed inside the downtube. You'll find 29in wheels on the M-XL frame sizes (27.5in wheels on the Small), and it features a 160mm travel fork with 150mm of rear travel.
The LT2 is the higher-spec option, and it's equipped with a RockShox Zeb R fork, Shimano 4-piston brakes with 203mm rotors, and a SRAM NX Eagle 1×12 drivetrain.
While it may be considerably cheaper than something like a Specialized Levo, the quality of the suspension and it's overall handling has really impressed us. If you're keen to see how it fared, check out our Avanti Hammer-E LT2 review for the lowdown.