Back in July, we learned the future of Mystic Mountain Bike Park was in jeopardy due to financial pressures impacting its ability to carry out necessary work in the park. Today the Alpine Community Plantation has announced a new operating model that will keep Mystic open, but also ends free access to the trails.
Related:
How did we get here?
The massive increase in park visitation when COVID restrictions were lifted in Victoria, compounded by the budget hangover from the bushfire crisis the year prior, meant the Alpine Community Plantation could no longer afford to stay on top of the required road and trail maintenance in the park. This meant that the ACP was in breach of its management license with Hancock Victoria Plantations, which owns the land.
ACP Executive Officer Kirsten Seeto explained that Mystic's financial model was only designed for moderate visitation, and wasn't suited to handle the influx of patronage, especially the rush post-lockdown.
You can read more about the factors that led to Mystic's sticky situation here.
What is changing?
The news was a shock to the community, and the Alpine Cycling Club, the Council, the local business chamber, and others came together to help the ACP come up with a solution.
"Mystic Park has grown further and faster than ACP's original remit, and its popularity continues to increase with riders from across the country," said Alpine Shire Mayor Sarah Nicholas
"This is both an opportunity and a challenge. The park's popularity means that a new operational approach is needed to ensure long-term viability and safety.
The original model of operation — which provides free access to the park for riders — is no longer a feasible way to operate the park," she said.
The solution that this collective has come up with is to introduce an access fee. As of October 24, 2022, Mystic will operate under a pay-to-play model, where users will be required to purchase a membership to access the park.
This membership model will look like this:
Annual membership – $95 AUD
Two-week membership – $55
Daily membership – $15 for ride-in, $25 for shuttling
Family membership –  $150 1 adult, 4 kids under 15

$45 for an additional adult

Youth annual membership – $65
There isn't an exact apples to apples comparison, because Mystic is a pretty unique arrangement, but to put things in perspective one day at Maydena is $90 during the busy season. Boomerang Farm on the Gold Coast is a closer proxy as the park is on private property but is run by Outlook Riders Alliance MTB Club; park entry costs $15 for members and $25 for non-members, and shuttles are $25.
Memberships will be managed through the Hive Pass app, which is utilised by mountain bike parks and clubs throughout New Zealand. This will allow users to sign a waiver, agree to the code of conduct of the park and purchase a membership.
According to Mayor Nicholas, all the funds will go back into the park, not only so that it stays open but will also go towards safety, maintenance and trail development.
What about shuttling?
As part of this new membership arrangement, the ACP is putting a pause on private shuttling for the foreseeable future. To fill that void, Blue Dirt is expanding its operation to 7-days a week.
Some have already mused that this provides Blue Dirt the opportunity to profiteer off this new arrangement and jack up the price. Brett Hollis from Blue Dirt has confirmed to Flow the price for shuttle tickets and season passes will not change, and anyone who has purchased shuttle passes that extend beyond Oct. 24 will be offered a refund.
"A percentage of our shuttle ticket goes back into the park — that happens everywhere we operate," says Hollis. "Our costs have gone up — petrol, insurance, wages — everything has gone up, but we won't be putting up our prices."
"We actually expect our shuttle numbers to drop at Mystic, just due to simple supply and demand economics. We're prepared to live with that for the long term viability of the park."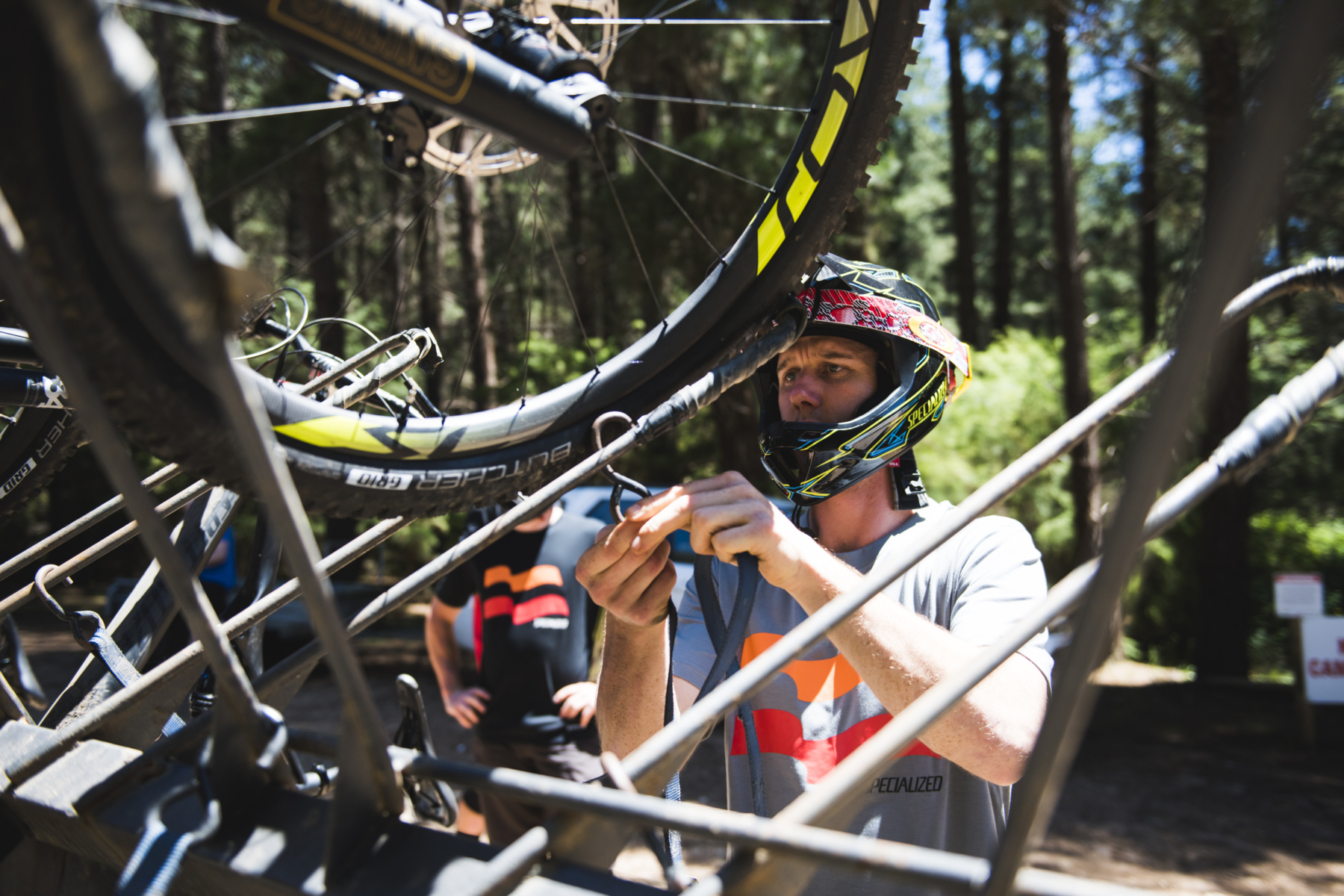 Ending private shuttle passes is going to ruffle A LOT of feathers, but the ACP says it's working on ways to facilitate some level of private shuttling. The organisation also says the number of vehicles in the park needs to be reduced, so if access is reinstated, don't expect things to look as they did. It's also unclear if any other commercial shuttle providers will be allowed to operate in the park.
Something likely to ruffle even more feathers, eagle-eyed readers may note that through all of this, the North East Victoria Hang Gliding Club has maintained its vehicle access. However, this is because the NEVHGC has a separate lease agreement with HVP and their club dues fund the cost of the lease and road maintenance.
What does this all mean?
Nobody likes change, but this new model aims to secure the immediate future of Mystic and will hopefully allow for improvements to the current offerings in the park. We aren't privy to the ACP's financials, but when this news initially broke, Seeto said it needed a significant injection of cash to stay solvent, which is part of the deal with HVP.
So from October 24, if you're riding at Mystic, you'll need a membership. Going forward, everyone, including trail runners and hikers, will be required to sign a waiver and potentially purchase a membership — details on this are still being finalised. We're also not totally sure how the park will enforce membership compliance.
We had predicted a solution along these lines when the news broke back in July, so it's not exactly a surprise. Based on what we know a shift in the operation of the park was needed, and even if the decision is unpopular somebody was going to have to rip the band-aid off eventually.
But, having to pay for something that was once free will miff many folks who love Mystic. While it seems the ACP has cleared the first hurdle of keeping the lights on, they'll need to make it abundantly clear the money is, in fact, going back into the park — i.e. get back on top of maintenance. Cutting off private shuttles is more of a surprise however is also going to draw the ire of many folks.
We should note that the alternative is the park closing.
This is only the first step in the revamp of Mystic's operating model, and everything will be reviewed, and the ACP says community feedback will be taken on board to shape the direction of the park.