Cameron Wright stormed the field today in the Junior Men's, leaving a dusty, shellshocked train in his wake, riding the kind of aggressive race that was only going to end one way: with a gold medal around his neck. This is the first XCO World Championship won by an Aussie for over a decade, and it was done in dominating style. Bloody ripper!
Today it was all about the XCO, and it was a bloody good outing for the Australian team overall – Matt Dinham took seventh in the Junior men's, and our junior women were fearless, stomping the A-Lines all day in some pretty hairy conditions. The team spirit is high, let's keep it rolling!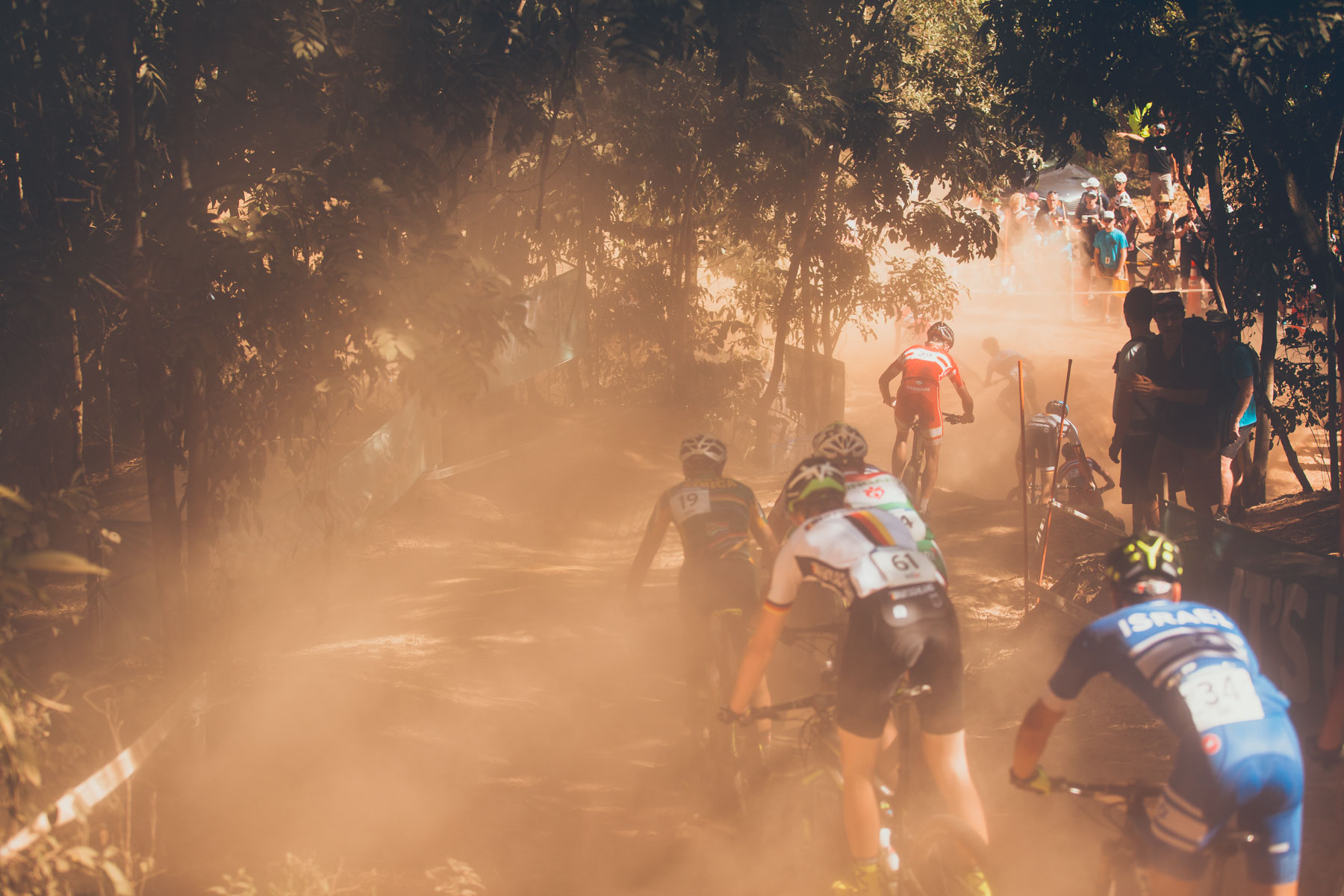 Did Nanna drop the talcum powder? Cairns continues its run of serving up weather extremes – this time it's not mud riders are contending with, but blinding, choking dust, the ankle deep powder making it seriously treacherous on the rocks. Put your front wheel into a hidden rut or grab a little too much brake and it's game over! We saw a tonne of riders flung down the cheese grater of Jacobs Ladder, or walloping themselves after coming in a little nose heavy on Rodeo Drop. With a few hundred more sets of wheels over the course during the next couple of days, it's going to like the surface of the moon by the time we reach Saturday's XCO main events.
What a day, what a place, it's good to be back in Cairns, and it's even better to see Australia on the top step! Make sure you watch our Rainbow Warriors edit now for all the behind the scenes action from the Aussie team too.