It was a truly amazing race. Sam Hill, the people's champ, held the hot seat for over 50 riders before Mick Hannah strung together the perfect run and knocked him to the second step. It looked like an unbeatable ride, but Loic Bruni did it to us again here in Cairns, grabbing the rainbow stripes out from under Mick's nose.  Jack Moir and Troy Brosnan, the last two Aussies down the hill couldn't make it an Australian gold, and so we settle for silver.
All the results are available here and jump into the photo gallery below to feel all the drama.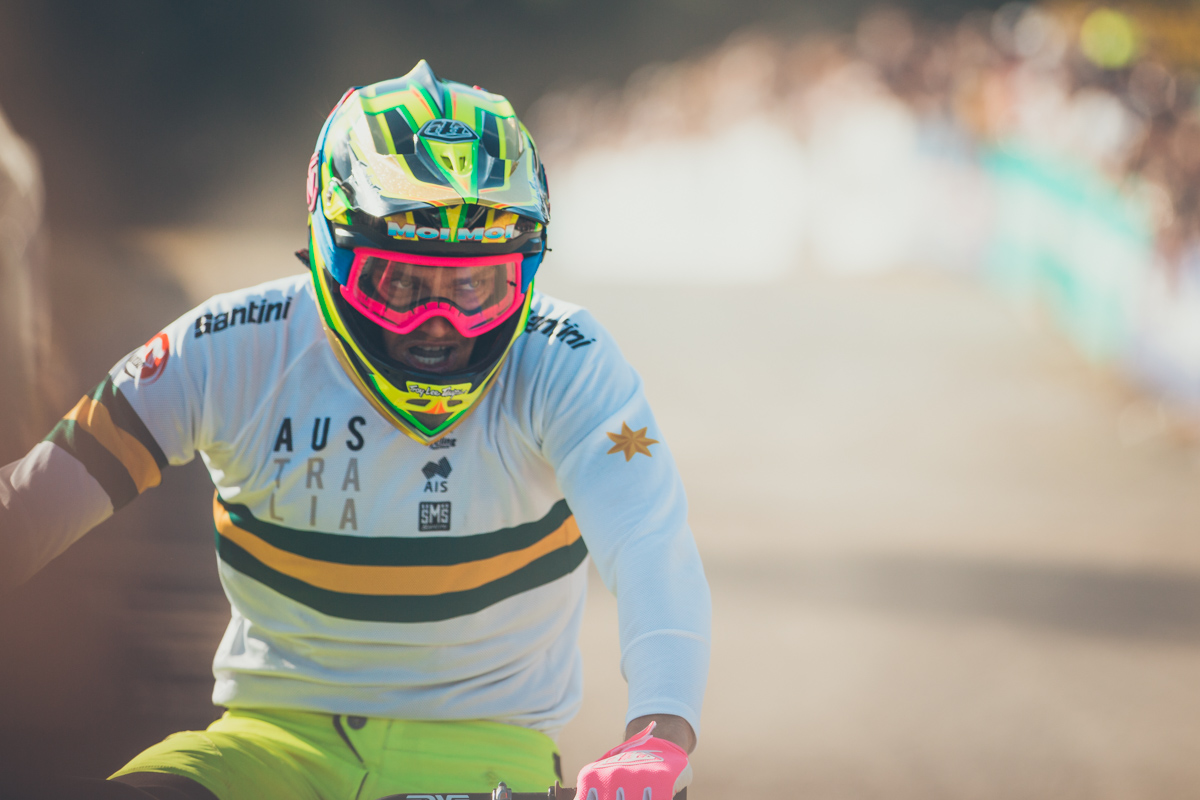 ---
The junior men's racing always has an element of crazy to it, but amongst the madness, there was one battle that everyone was focused on – the showdown between Matt Walker of Great Britain, and Canadian star Finn Illes.
Illes was the last rider down the hill, and he buckled under the pressure, making mistakes that were seriously out of character. Walker will wear the rainbow stripes, and we're sure that Illes will learn a lot from the experience. Full results are up right here.