In all my years of racing Cape to Cape (note: two prior), I don't recall ever experiencing bad weather over here in Margaret River, until I was woken to the sound of hosing rain and the inelegant muffled squeals of someone getting caught in the downpour at 0615 in the morning. Scattered showers rolled across the southern coast of WA as a convoy of vehicles – all piloted by mountain bike riders muttering "PLEASE STOP" – made their way back down to Augusta for Stage 1 of Cape to Cape 2018.
The C2C returns in its eleventh year (does that make it older than Jayden Ward?) to the Cape Leeuwin Lighthouse at the tip of the peninsula, famous for being very tall, breathtaking views and being the exact spot where the two oceans, Indian and Southern, meet. This year's contestants all huddled together in small buildings, under tents, in the back of a truck and even under a veranda in an attempt to stay dry and out of the wind.
Shivering in the start chute (an extra gel was consumed to fuel said shivering), I tentatively handed my jacket over to an official two minutes before the designated race start and just as the heavens opened again. Rolling down the road I experienced brief relief tucked in behind Paul Van Der Ploeg (as tall as a small office building), before the peloton turned left and up Skippy Rock road, where the mud spray commenced.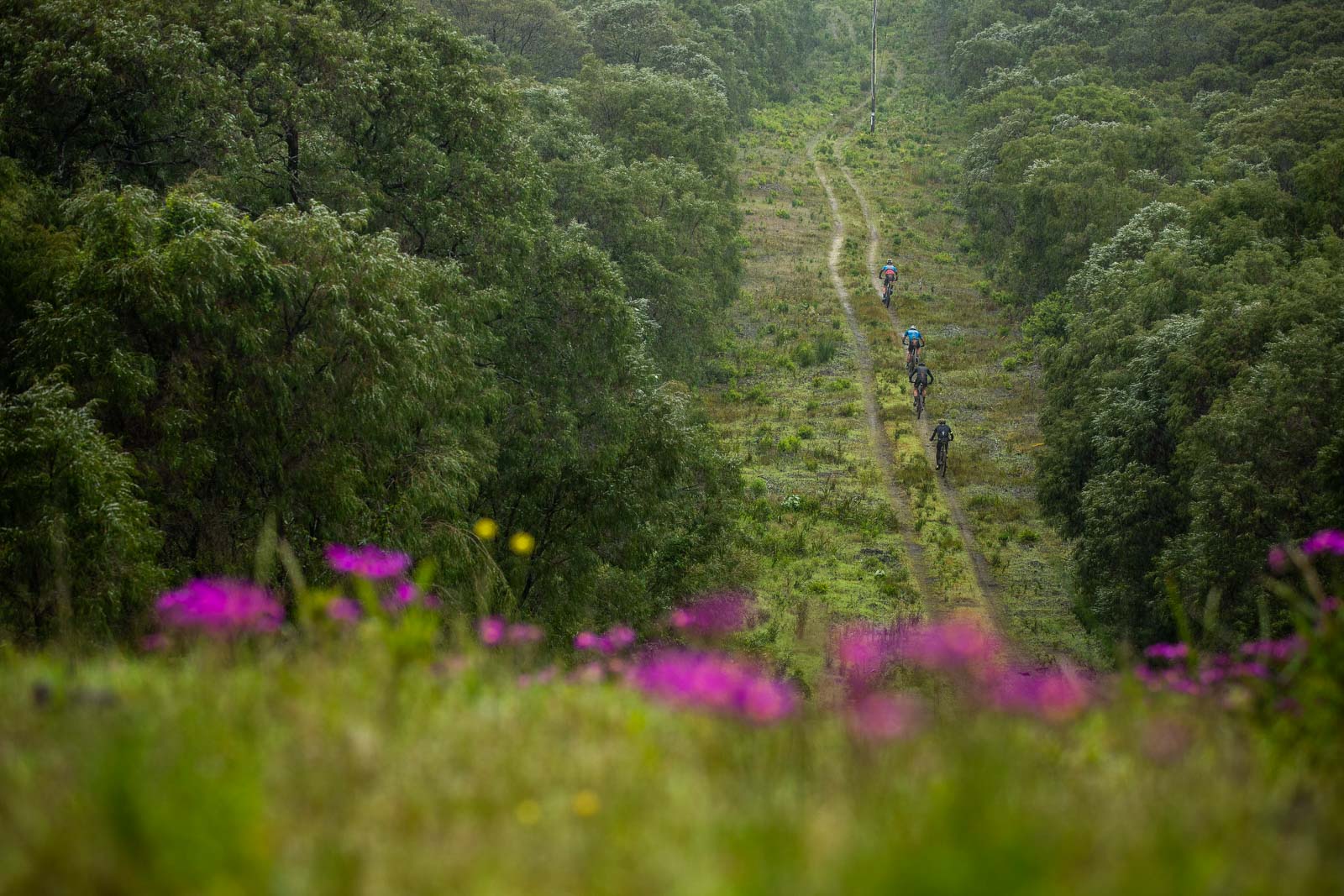 Riders would have crested Skippy Rock road (usually hard packed red dirt) looking like drowned rats with Geordie tans, much to the delight of every photographer in the area. A swooping descent (where a sizable stick decided to put my derailleur into cardiac arrest) was followed by the infamous Heartbreak Hill – made even more challenging with wet roots and loose dirt. This is where the men's race broke up, with Kyle Ward, Brendan Johnson, Reece Tucknott and young Swiss rider Andrin Beeli (probably wondering what all the fuss was about) managing to sneak away into the distance.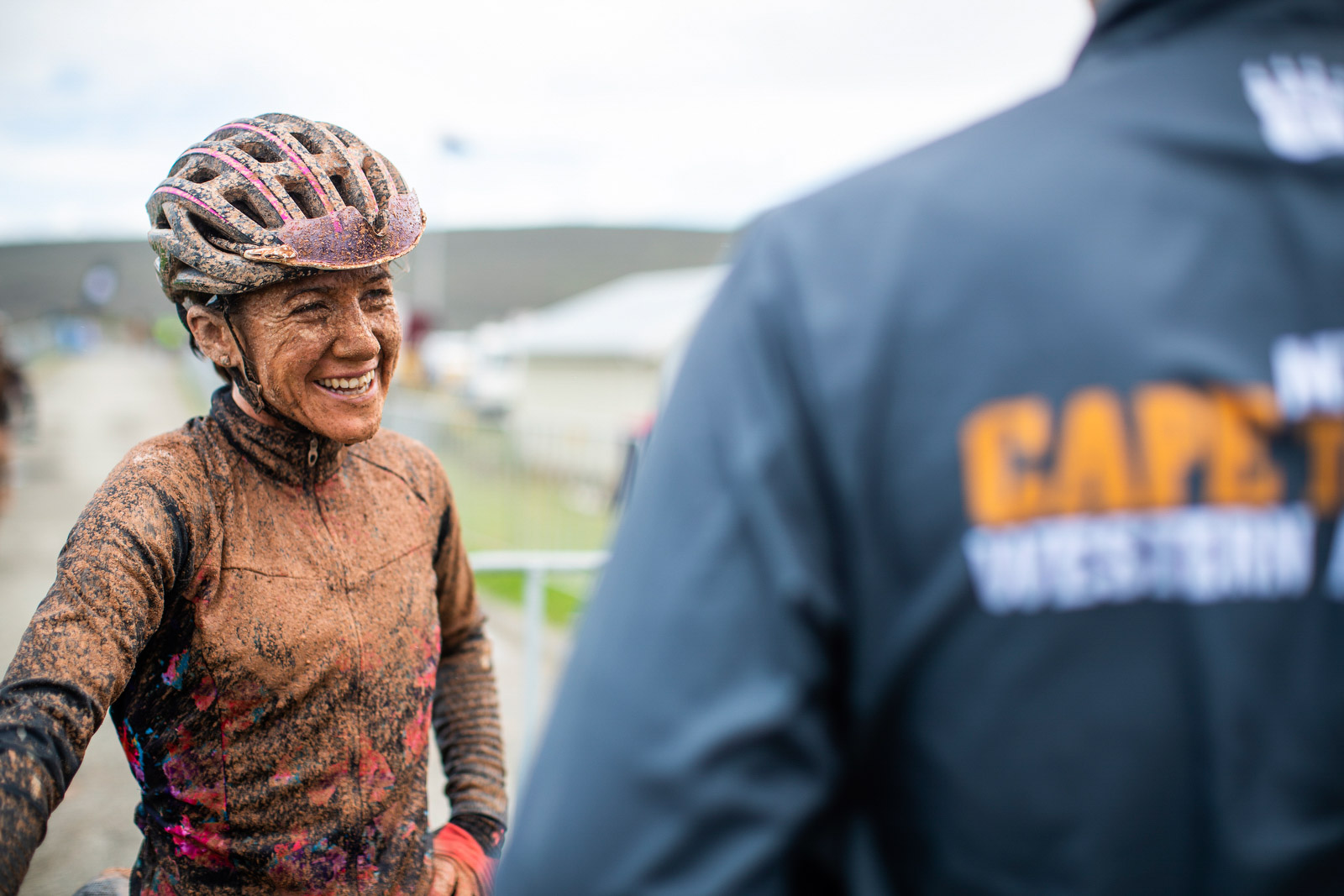 Due to the sub-optimal weather of late, not only was the notorious "beach section" tactically removed (I think the ocean might have actually "tactically removed" the beach to be fair), but the stage was shortened, which meant looping around the back of a golf course before setting course for the Cape Leeuwin Lighthouse, hot coffee and the bike wash. Brendan Johnson sprinted for the men's honours, while Samara Shepherd continued her domination of Australian Stage Racing sliding across as the women's winner.
While we might be finding dirt in our ears for a few days yet, the photos that say we braved the mud and came out with impeccable, rejuvenated skin will last forever.