---
Germany, the home country of their Conti tyres, offered the two bike-buds some top-notch riding locations in Hamburg, Goslar and Berlin. They also got to switch their two wheels for four wheels and spin around the Contidrom test track facility in ultra-high performance cars as well as their old camper van.
"Road trips are one of the best things you can do with friends! Martin and I have talked about doing one for years and I'm stoked it finally worked out! We started in Hamburg, what I consider one of the best cities for street in the world and even though it rained the whole day we still had a good laugh. Ragging a fancy car around the track was fun but rallying the old van around the Contidrom was even better. The highlight of the trip for me though was watching Martin riding Mellow Park in Berlin. He just makes it look way too easy! All in all, we had such an awesome time and will need to plan another trip soon!" comments the man of the hour, Danny MacAskill himself.
Martin Söderström reflects back on the week with Danny: "This year is my 10-year anniversary as a professional freestyle mountain bike rider. I am pretty sure there was no better way to celebrate that than to go on a road trip through Germany with one of the nicest and most creative street riders in the world! Looking back at the trip I am 100% convinced that there is no better way to experience a country than on two and four wheels. My favourite part of the trip was definitely watching the "Danny Show". It didn't matter what time of the day it was, or if it was pouring it down with rain, he still managed to blow my mind at every single street spot we rode. Luckily, we ended the trip with some park riding where I feel more comfortable. I can't thank Continental enough for making this road trip happen. Definitely, one I will remember for the rest of my life!"
Fun Facts:
– Danny MacAskill works closely together with the Continental engineers and provides feedback to them on bike tyre development. Check out Danny's signature tyre here.
– The Continental car tyre seen in the video, SportContact 6, consists of the same Black Chili Compound used in the bike tyres.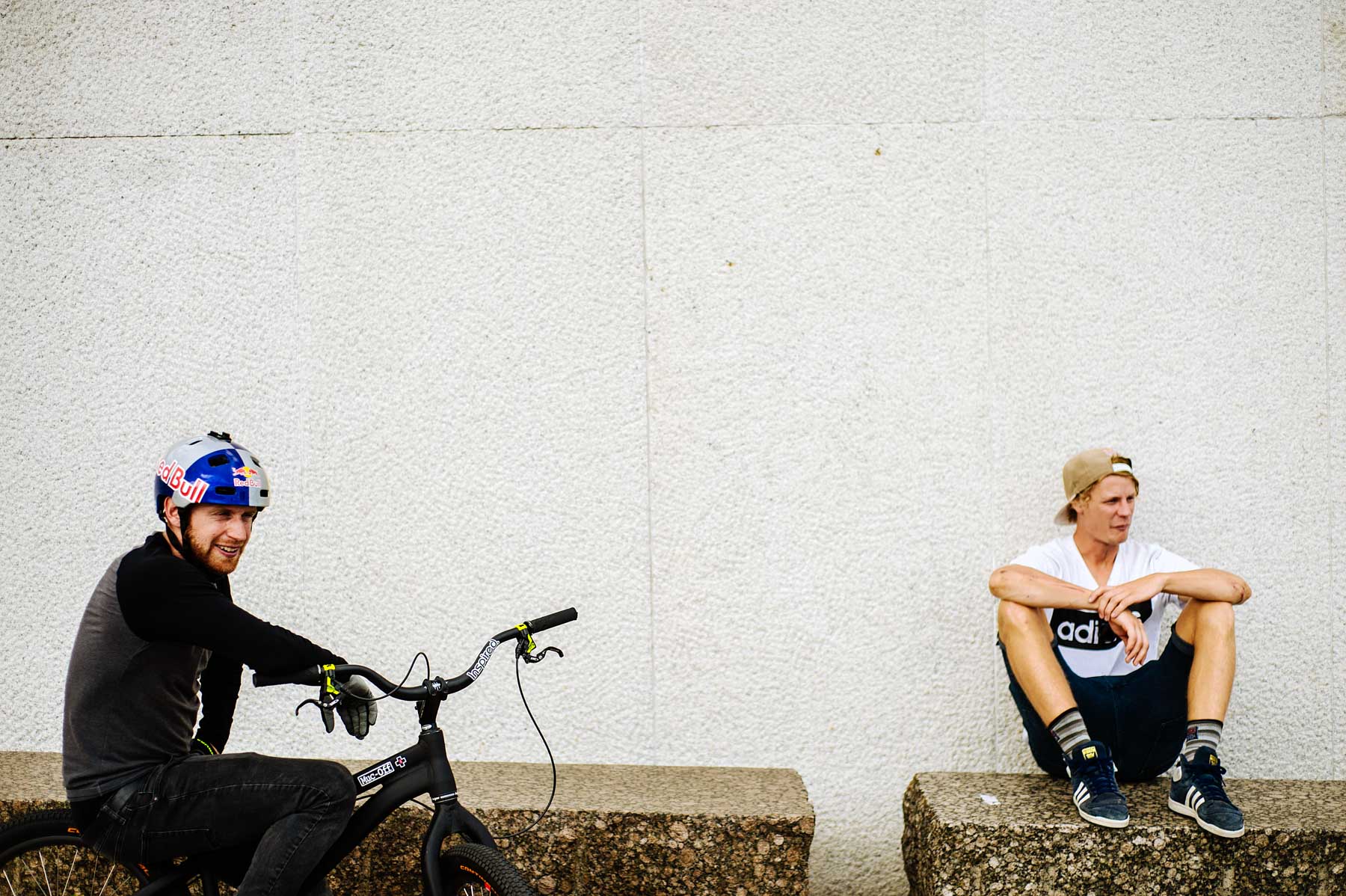 Keep up with the athletes through their channels:
Danny MacAskill Facebook & Instagram
Martin Söderström Facebook & Instagram
Follow ContinentalMTB on Facebook and Instagram #GetTheGrip