Australia's two best cross-country mountain bike riders, Rebecca Henderson (ACT) and Dan McConnell (ACT), rode dominantly to Oceania titles in Toowoomba, Queensland, today at the 2015 Oceania Mountain Bike Championships, hosted by Mountain Bike Australia (MTBA).
McConnell was the hot favourite for the Elite Men's title, being the third ranked cross-country mountain bike rider in the world and holding an impressive five Oceania Elite titles before today's race even started. But competition was always going to be tight, with the Men's field starring New Zealand National Champion and 2014 Commonwealth Games gold medallist Anton Cooper and Cairns World Cup Cross-Country Eliminator winner Sam Gaze (NZ).
For the first two laps the three men were neck and neck, as they were at last year's Commonwealth Games, but this time McConnell was the first to make his move, going early and pushing hard on lap three. "It was always going to be really fast off the start with Sam and Anton," explained McConnell. "I was able to settle in with them and the pace was fairly inconsistent and fast, it was fairly cat and mouse. "I think at the third lap I was able to get to the front at the start of the climb and put a bit of pace on. Once I was away by myself it was a lot easier to get away and just ride my pace and settle in."
McConnell rode to a very convincing championship win from Cooper, acknowledging the day's weather was tough on all riders, as evidenced by both Paul van der Ploeg (VIC) and Gaze withdrawing mid-race. "It was super hard conditions, there's not really any breeze once you get into the trees – I'm not sure you could get much tougher than this," said McConnell.
Third place in the Elite Men went to Cameron Ivory (NSW). Scott Bowden (TAS) took the Oceania title for Australia in the U23 Men's race, after the initial leader Harrison Ersnt (NZ) fell away with a flat tyre early in the race.
In the Elite Women's cross-country race, it was the battle of the National Champions, with Australia's own Henderson (ACT) going head to head with New Zealand Champion Kate Fluker.
The two female cross-country stars led the field for the entire race, with 2014 Commonwealth Games bronze medallist Henderson sitting just in front of Fluker. For the first half of the race there were only 13 seconds between the two, but Henderson extended this gap to 43 seconds by lap three, creating a lead which Fluker was unable to close. Despite extreme Queensland heat, Henderson, who has four Oceania titles at the Under 23 level, appeared to cruise to her first Elite gold medal.
"I'm very relieved to take the win today and obviously take my first Oceania Elite title," said Henderson. "I was able to beat the girls a couple of years ago when I was in U23s but last year it just slipped away from me and Karen rode away on the last lap so I was watching my back for the whole day today and really working hard." Fluker took home the silver medal for New Zealand, while three-time consecutive Oceania title winner Karen Hanlen (NZ) secured bronze.
In the U23 Women's race it was New Zealand's Amber Johnston who took out the Oceania title, moving steadily through the field.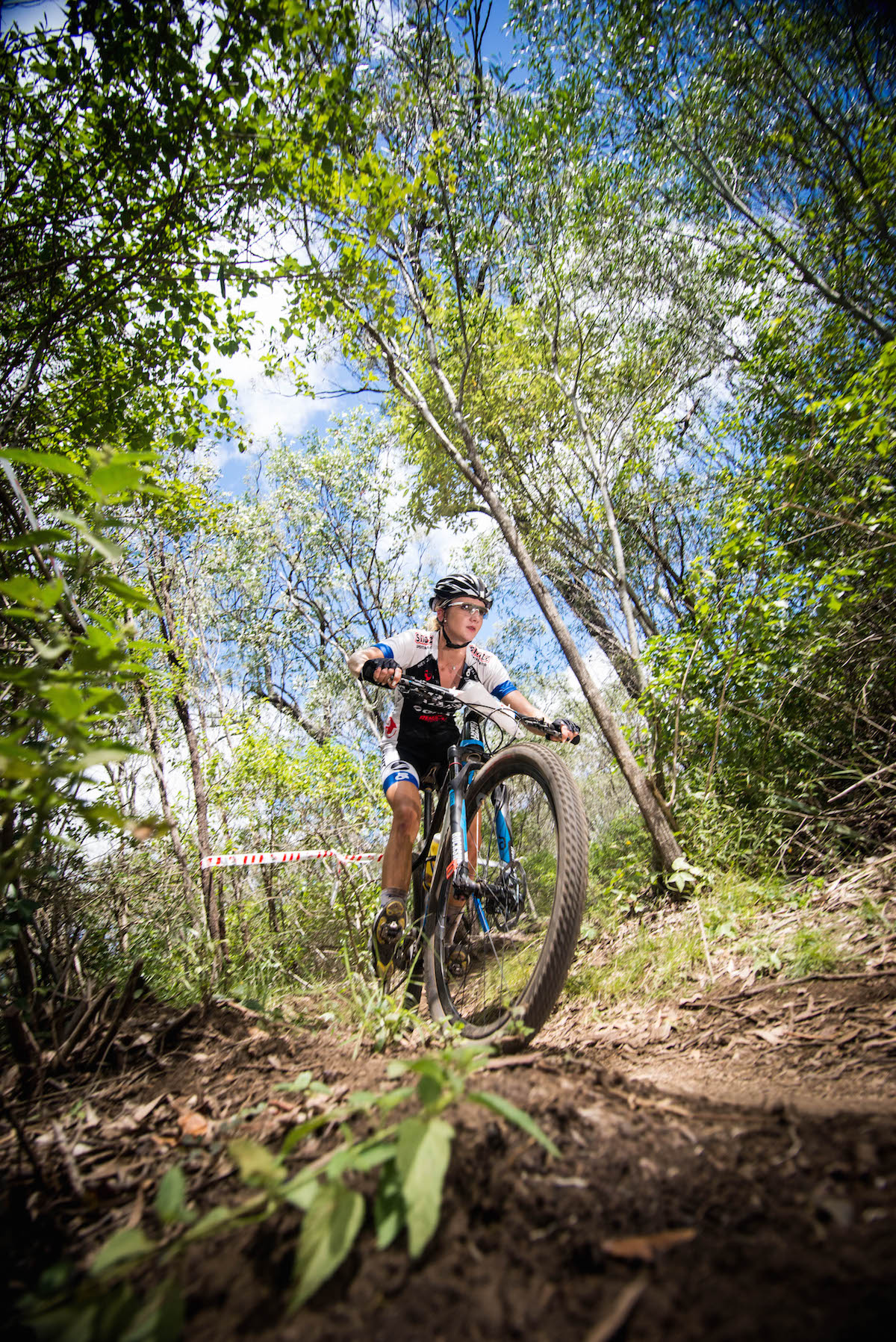 The wins by Henderson and McConnell gain additional significance with each win securing an invaluable position for Australia on the mountain bike startline at the 2016 Rio Olympics.
The best mountain bike riders from the Oceania region will continue to do battle in Toowoomba over the next three days, before the action heads to Bright, Victoria for the 2014/15 Subaru Oceania Mountain Bike Championships.
For all Oceania and Series information, please visit:
For full race results, please visit: