Just a month before Mt Buller's Summer Shred Sesh (December 3-4), which kicks off the riding season, the resort has received in excess of 20 cm of snow.
"It's looking a lot like a ski resort," laughs David McCoombe from the Resort's Management Board.
To cap off an extremely wet spring in Victoria, McCoombe and his team have spent considerable time clearing downed trees and other debris from the trails. But thankfully, after the massive revamp the resort had been working on over the last year, everything is holding up well.
"Those guys (Contour Works) learned a lot working for World Trail, and we've learned a lot about how to overbuild things to manage water up here," says McCoombe.
Now the snow is melting, and Buller is ready to welcome the masses.
Related:
Newly revamped XC network
At the beginning of last summer, Contour Works was contracted to refresh the XC network, and Trailscapes came up to Buller to update the gravity trails.
"In 2006, when we started building trails on Mount Buller, you either rode a cross-country bike or you rode a downhill bike — things have changed quite a bit since then," McCoombe says.
These updates range from modernising some of the older trails, creating more prominent features and making them better fun to ride on mountain bikes from this decade, to what are essentially entirely new trails that follow the same footprint.
"On Corn Hill — so Clancy's, Misty Twist, and Trigger Happy — Trigger Happy is now a descent, not a climb. So before, if you were riding the Epic, you'd get up Corn Hill and blaze down this horrible fire road to Howqua Gap, where you'd start the Stone Fly climb. Now you have a roughly six-minute descent down Trigger Happy.
Buller hasn't had a lot of those slapping corners. We have a lot of hairpin corners, but we haven't had those big wall-to-wall turns. Now Trigger Happy is that kind of stuff all the way down," he says.
While Clancy's hasn't had a change of direction, it received a similarly radical update, and McCoombe tells Flow they are essentially brand new trails.
Contour Works also gave the Alpine Epic a once over, though the goal wasn't to create something totally new within the alignment, and McCoombe tells Flow it was an opportunity to fix up a few sections that weren't quite right the first time around.
The Delatite River Trail, on the other hand, will be a totally new experience, even for folks who rode it last summer.
"We opened up the Delatite River Trail last year after using a civil company to do the bulk works at the start of summer. But then we had Contour Works come in at the end of the summer to do the really refined mountain biking stuff. So anybody who saw the trail last season will actually get a totally new experience this year," says McCoombe.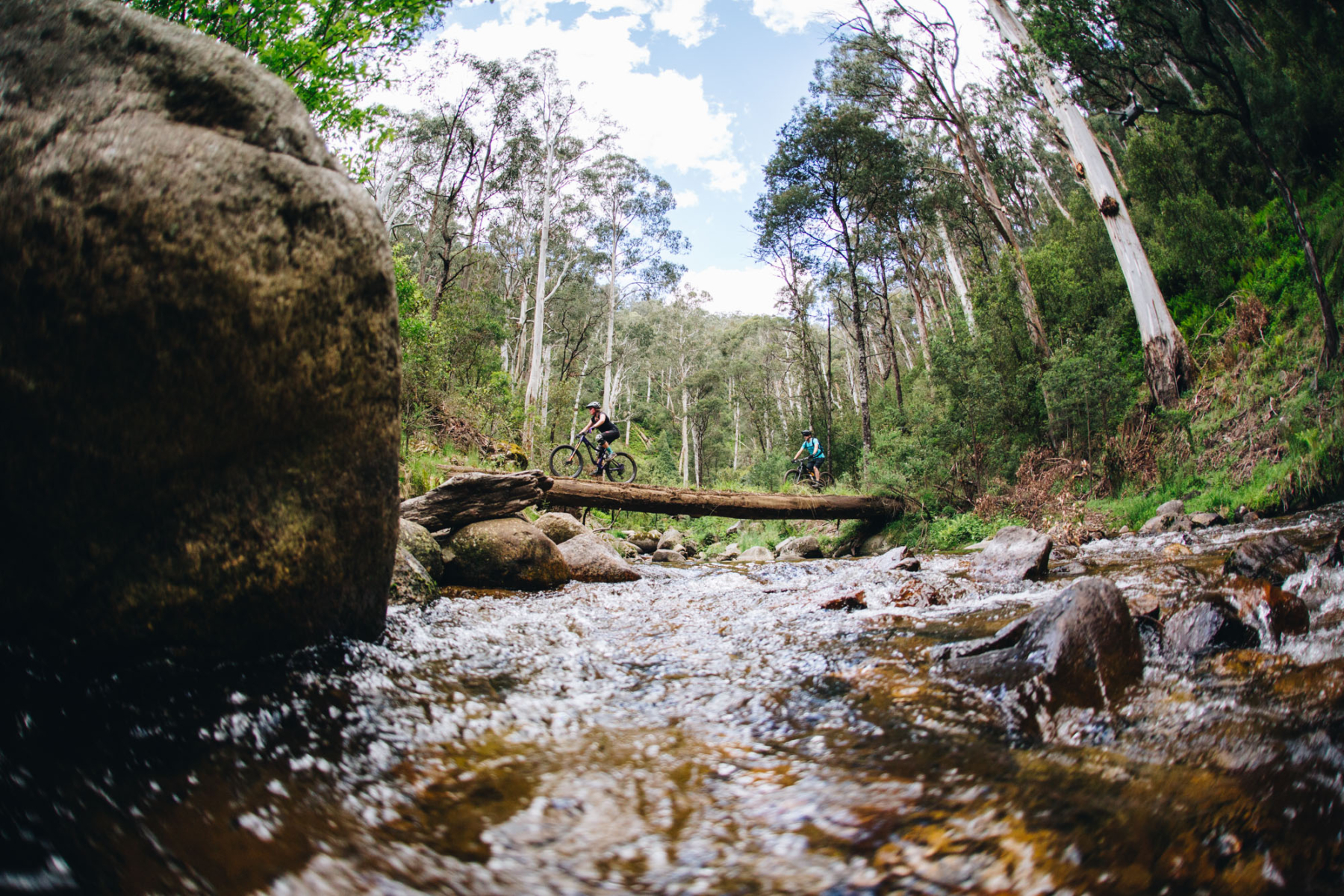 There is still an element of the 'can I break the sound barrier' descending, and the bottom section is still a tranquil adventure ride, but the top half of the Delatite River trail is chock full of berms, rollers and jump features.
"There is a lot more shape to it. So you still get your fix of going fast, but it's a much more engaging trail. The way it's worked, it will be more fun for skilled riders, but it's also taken some of the speed out for beginner riders and made it a better experience for everybody," says McCoombe.
Shannon Rademaker from All Terrain Cycles has been riding the Delatite River Trail for two decades and has had a sneak peek at version two.
"It used to be just good old-school fun, but the new build blew my mind," he says
"It's always been one of those trails that met everyone's requirements; it's easy, it's fun, and it's an adventure. But now it's going to add more flavour, and more excitement — it's going to be a trail that people want to ride multiple times in a day," he continues.
Breathing new life into Buller gravity trails
Trailscapes has given the gravity trails within the resort some new life, but had an extraordinary task of working within the confines of the ski hill and adhering to some of the measures in place surrounding the lifts.
"We manage the trails, but it's Buller Ski Lift's leased land, so what we do is really dictated by what they want to see within the ski area.
So all the water from the ski runs gets diverted onto our bike trails, and we can't have prominent features on the ski runs. So part of that (Trailscapes' project) was creating things that worked better for the ski area, but were still fun to ride. It was such a hard job," he says.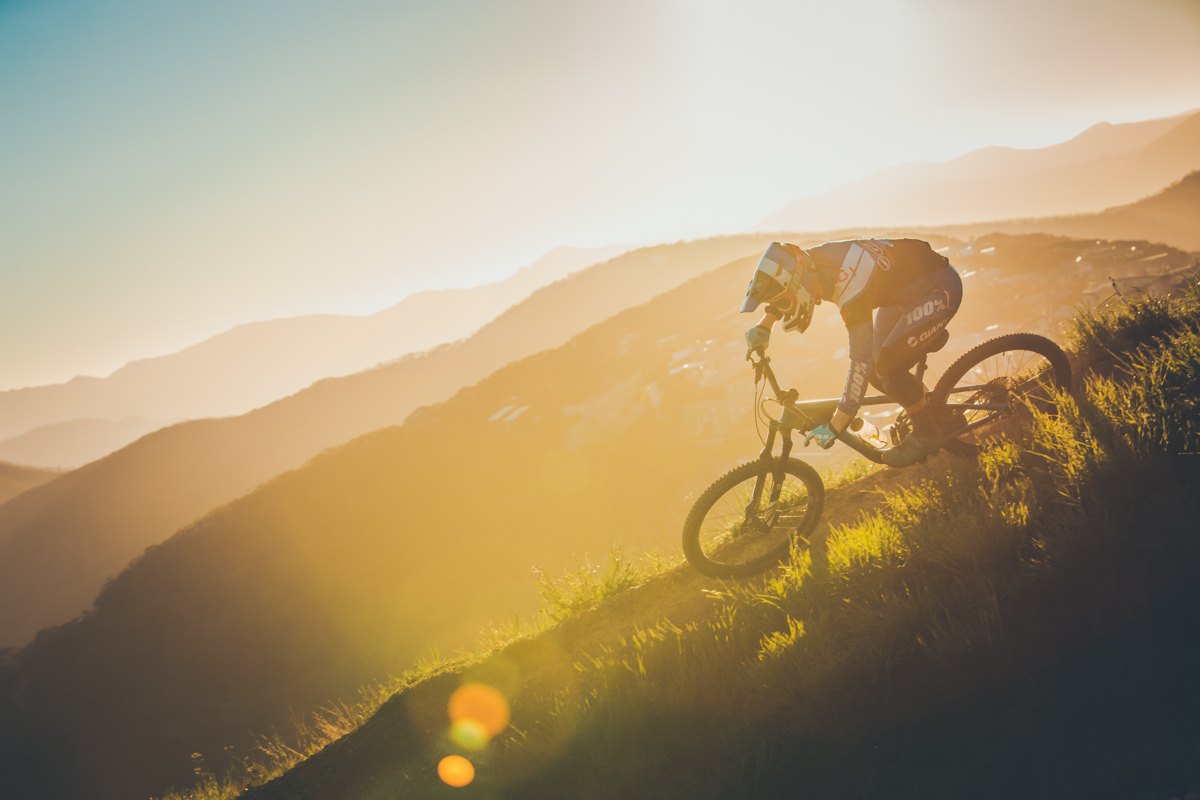 But Trailscapes killed it, and the result is more feature-rich trails that will keep folks coming back for laps, on laps, on laps.
"Outlaw, for example, got some big A-line rock rollovers, a bit more width and the ability to carry speed through those awkward slow bits," says McCoombe. "It's gone from a trail that you get to the top and go, 'I'm going to ride that because I haven't done it,' to a trail you say, 'I'm going to ride that again because it's awesome.'"
Beyond the trails
A large section of the funding received through the Regional Tourism Investment Fund grant, which allowed the MTB trail work, has also gone towards building out walking trails around the resort. McCoombe tells us there are improvements to the trailhead and signage around the village in the works too.
The modular pump track in the village has also been renewed; it's an entirely new design with an improved riding surface, and will be officially christened on opening weekend — more on this below!
Mt Buller Summer Shred Sesh
Buller is ringing in the riding season with Summer Shred Shesh, scheduled for the first weekend in December. It's a full-on party with a live DJ, demos and games.
All Terrain Cycles is bringing an air bag up to the resort, which will be set up for anyone to have a go. Freeriders Gaelen Slaney and Andrew Nibblet will also be on hand to put on a show on Saturday afternoon.
"Not everybody gets the chance to ride an airbag, so we're going to set it up so everyone can have a go. We'll start with the ramp right up close, and then we'll move it back a bit for those more confident riders who are jumping comfortably — we'll move it to cater to the (skill level of the) group," says Rademaker.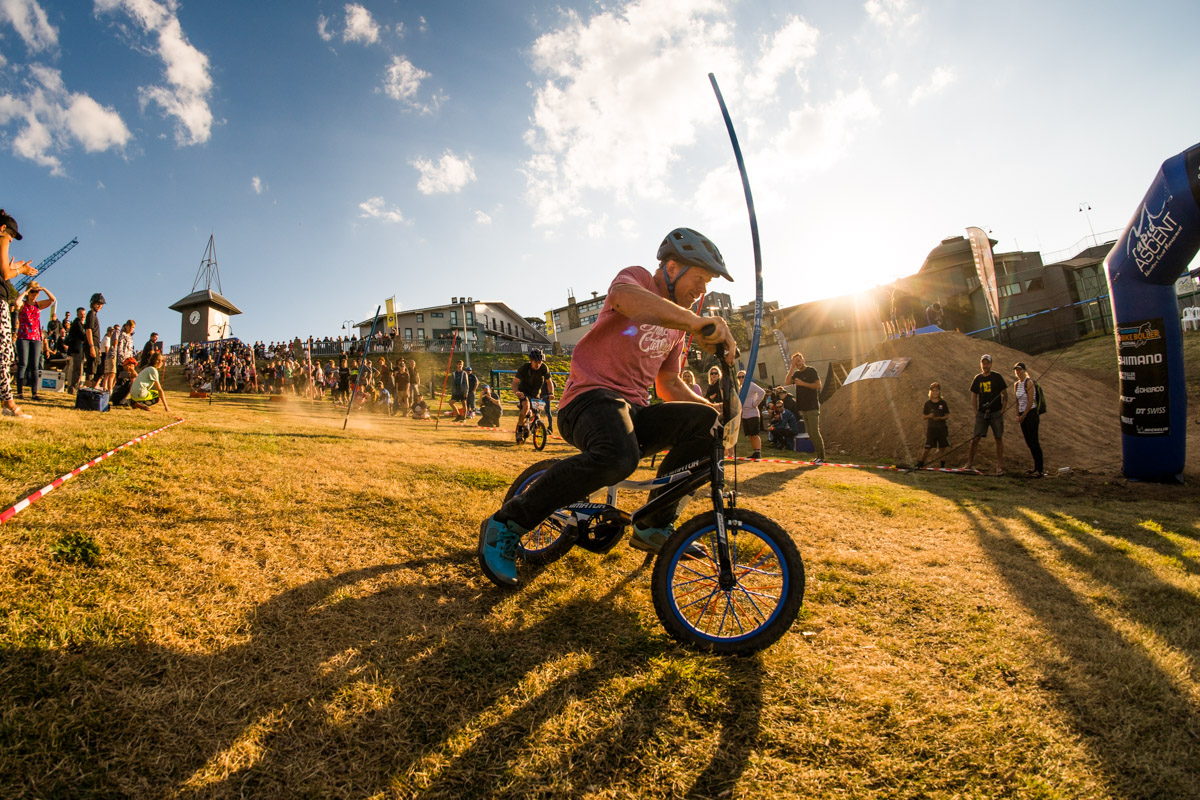 Being that Buller is a Ski Resort, they also have a wintery surprise, and not just the freshly fallen kind.
"We harvested a bunch of snow and covered it up, and then brought it out for certain events through the summer (like Summer Shred Sesh). Last year it actually managed to hold and be an awesome product for Christmas tobogganing. This year they're going a step further with a terrain park in the summer," says McCoombe.
The Mt Buller Park Crew will be bringing in a couple of boxes and rails for skiers and snowboarders to session, right next to the airbag. Everything will be adjacent to the beer garden, to maximise spectating potential. You can actually see the setup from the Buller Village webcam.
With the freshly unboxed pump track, there will also be a hot lap pump track challenge.
"We're going to bring a dirt jump bike and take the chain off of it, and whoever can get the fastest time will win some schwag," says Rademaker.
Blue Dirt will be running shuttles for maximum enjoyment, and All Terrain Cycles is putting on clinics and guided rides throughout the weekend. Rademaker says space is limited in the clinics, so bookings will be essential.
For more info or to book shuttles, head to the Mt Buller website.