Dorset Council is excited to announce the launch of a new website for the Blue Derby Mountain Bike Trails! The new Ride Blue Derby website is LIVE – And the trails will reopen after winter maintenance works this weekend:

www.ridebluederby.com.au

.
In a world first, mountain bikers will also be able to check out the current riding weather on the new website! The Blue Derby Trail Cam will feed LIVE footage directly to the website, with no slow hourly updates or boring single-frame shots often seen on online Snow Cams.
You can now see how hard the wind is blowing, how bright the sun is shining, and if your best mate has taken off to the trails without you!
In fact, the Ride Blue Derby website has loads of great new features! Merchandise, including jerseys, t-shirts, caps, drink bottles, stickers and magnets can all be purchased from the website. Blue Derby merchandise is only available through the website or, at present, local businesses in Derby. All proceeds from the sale of online merchandise goes directly towards funding the maintenance of our beloved Blue Derby Trails, so buyers have the added bonus of giving something back to the trails that have given them so much enjoyment!
With an improved layout and content on the new Ride Blue Derby website, riders can easily access all the information they could possibly need for planning their next trip to the trails! Trail routes and ratings are clearly shown on an interactive online map with PDF download option, and you can easily browse accommodation options, places to eat and anything else you could possibly need to know!
The website is designed around the Blue Derby slogan of RIDE, EXPLORE, LIVE. Top of everyone's list will be RIDE – What trails are in the Blue Derby network? How hard are they? How do I get there? – find the answers to these questions and more! Check out what else is on offer in and around Derby under the EXPLORE menu – What options are there for a meal? Where can I stay? What else is there to do in the region? – there's plenty to choose from in north-east Tasmania! And for those that just can't get enough of the trails, come and LIVE a bit closer!
In addition to an awesome network of mountain bike trails, this special part of the world provides the perfect lifestyle with a suite of education and health services, and a full range of work and investment opportunities available in the Dorset and Break O'Day municipalities.
In addition to all this, there's the opportunity for riders to provide feedback and upload videos of the trails. Those visiting Blue Derby for the first time will be able to see what other riders have thought of each section of trail, and any hot tips they may have for conquering Dam Busters or perfectly executing Berms and Ferns…
So make sure you check out www.ridebluederby.com.au and see the Blue Derby Trails like they've never been seen before!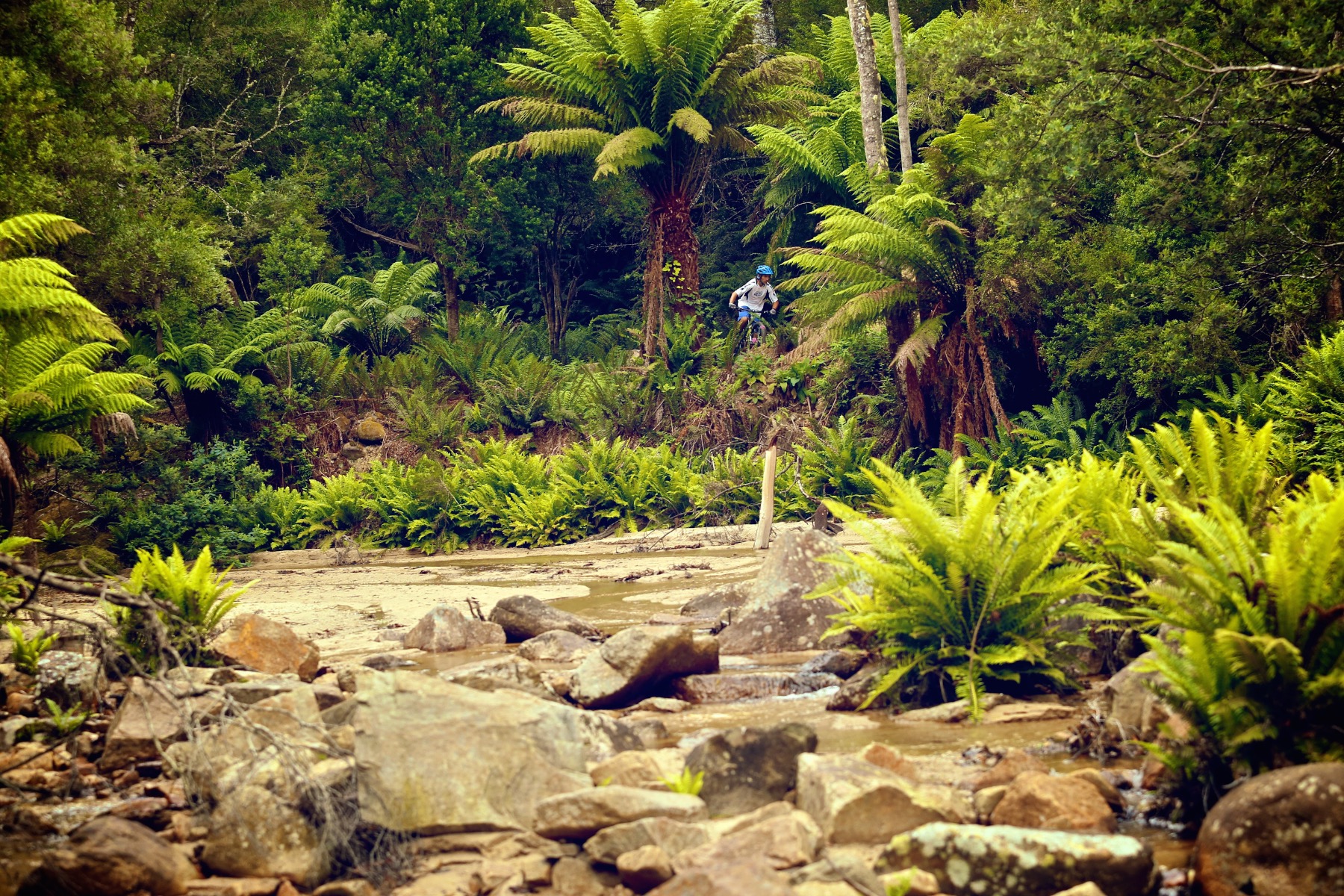 And local businesses that would also like to be included on the website listings can easily fill out an online form for their details to be uploaded: www.ridebluederby.com.au/list-your-property
The Blue Derby Trails were funded by the Australian Government's Regional Development Australia Fund.
---
---
Flow visited Blue Derby, did we love it?? YES!
Click for our destination feature on Derby.