NEW PEDAL/SHOE COMBINATION TO CELEBRATE 25 YEARS OF SHIMANO PEDALING DYNAMICS
In 1990 Shimano's introduction of the M737 pedal and the M100 shoe started a revolution within cycling; a pedal & shoe combination called

'Shimano Pedaling Dynamics'

or SPD. In celebration of its 25th Anniversary Shimano releases a new, limited-edition, commemorative shoe and pedal combination.
25 years have brought many design improvements to Shimano's SPD pedals. Making them lighter, offering greater mud clearance and introducing the 'Pop-up' mechanism for easy & fast entry. There are now SPD pedals specific to each kind of riding style, from professional athlete to commuter.Complementing improvements in pedal engineering, the shoe designs also evolved. Shimano was one of the first companies to use a buckle for the closure and introduce carbon in the outsoles. Proprietary Shimano technologies

Custom-Fit

,

Dynalast

and

Torbal

were developed for professional riders, yet are available to all cyclists.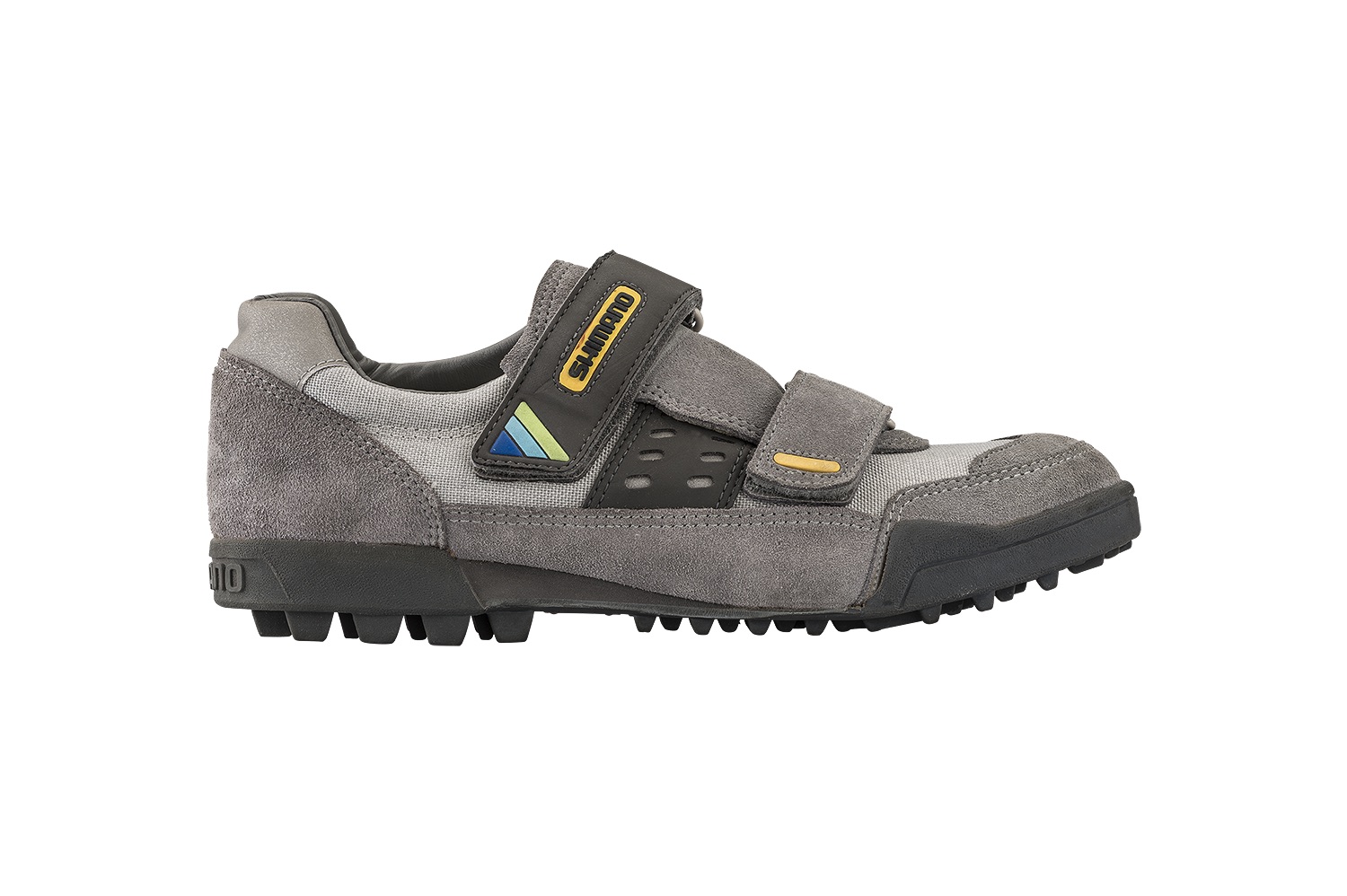 Ensuring comfortable feet with each pedal revolution, riders are able to choose from seven different lasts to customise fit to their feet and riding style. Even though the SPD system is already the most winning pedal/shoe combination in road racing and mountain biking, Shimano will consistently improve their pedal and the shoe, ensuring they really are made for each other.
One critical feature has remained unchanged over the last 25 years; the SPD cleat. The original connection between pedal and shoe, its reliable design resulted in a cleat system that is unique in its use by so many people and for so many different types of cycling world-wide and in all conditions.
As homage to the M737 pedal and the M100 shoe, Shimano introduces a new pedal/shoe combination to the cycling world; a limited edition of the PD-M530C and the SH-M163G. A dual-sided SPD pedal, perfect for cross country and trail riding. The PD-M530C tackles technical, single-track descents with control and confidence.
A multi-condition Trail/Enduro shoe, the SH-M163G features Shimano's latest shoe technologies like the Cross X-Strap to reduce top of the foot hotspots and the TORBAL midsole technology offering greater control and confidence for challenging descents. 25 years of proven design and technology available in a unique limited-edition package.