For the first time in mountain biking, fan and athletes can be privy to every detail of every stage of every race thanks to new technology developed by Quarq. The results are just the final chapter of a race – and the introduction of Quarq's new analyser will tell the rest of the story. Riders who have carried a Quarq GPS tracker at any of this year's eight EWS races will now be able to review their performance on every stage in stunning detail. They'll not only be able to monitor their own race – but also directly compare it against their competitors so they can see where they gained and lost time on every stage they raced this year.
All season, the top 100 ranked men, top 30 women, top 10 Under 21 men and top 10 Masters have carried the Quarq units known as Qollectors, which use GPS technology to track their location and speed. Now the technology is going one step further, and by visiting this site athletes and fans can see in detail where racers not only gain and drop time, but will eventually be able to deduce where racer's strengths and weaknesses lie and even begin to predict which stages will suit which riders.
Chris Ball, Managing Director of the Enduro World Series, said: "I'm so excited about this new service – it's going to add a whole new dimension to our races. It's going to let people not just discover the results of the race, but understand exactly how it unfolded, stage by stage.
For fans of the sport it's going to bring a whole new layer of interest to each race and for the riders themselves it will offer an invaluable service. In terms of a racer understanding their own performance, I don't think there's ever been a more valuable tool."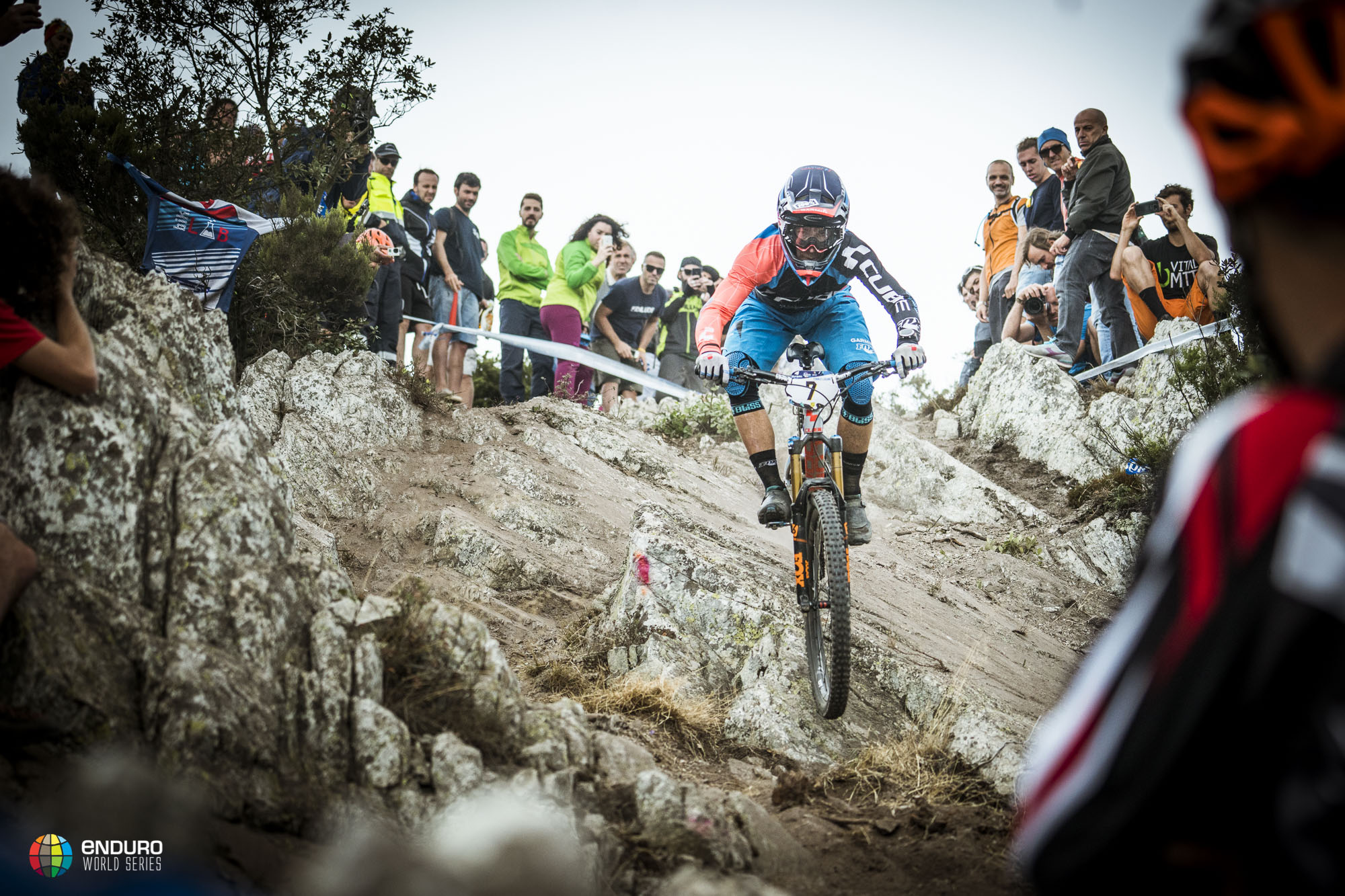 Jim Meyer, Quarq Technology Director, added: "Every race has so much story hidden inside. From time lost and gained, to athletic prowess and power output, to performance of a bike's suspension, there are so many aspects of racing that are hidden from fans and spectators. We are dedicated to revealing this hidden world through the lens of Qollector and Quarq Race Intelligence. We are excited to work with the Enduro World Series because they share our vision. This is just the first step to revealing a whole new level of insight for enduro racing."