Woah, woah, woah! Did you just say $12 million? That's correct. The NT government is getting behind mountain biking, big time, with the Red Centre Adventure Ride, an ambitious new project that promises to be one of the most unique mountain bike experiences on the planet.
---
What does mountain biking in Central Australia look like? Watch our Ride the Red Centre vid below!
---
The Red Centre Adventure Ride will be a 200km multi-day trail through the West MacDonnell National Park, some of the most spectacular terrain in Australia.
The ride will showcase breathtaking natural features and sites including the West MacDonnell Ranges
We've been fortunate to spend plenty of time in this part of the world, both on the bike and hiking the Larapinta Trail which follows the West MacDonnell Ranges, and the idea of riding our bikes through this ancient, beautiful landscape is magical. This could be a life changing trail, no doubt about it.
Read below for the official word from the Northern Territory government. We are very, very excited about this!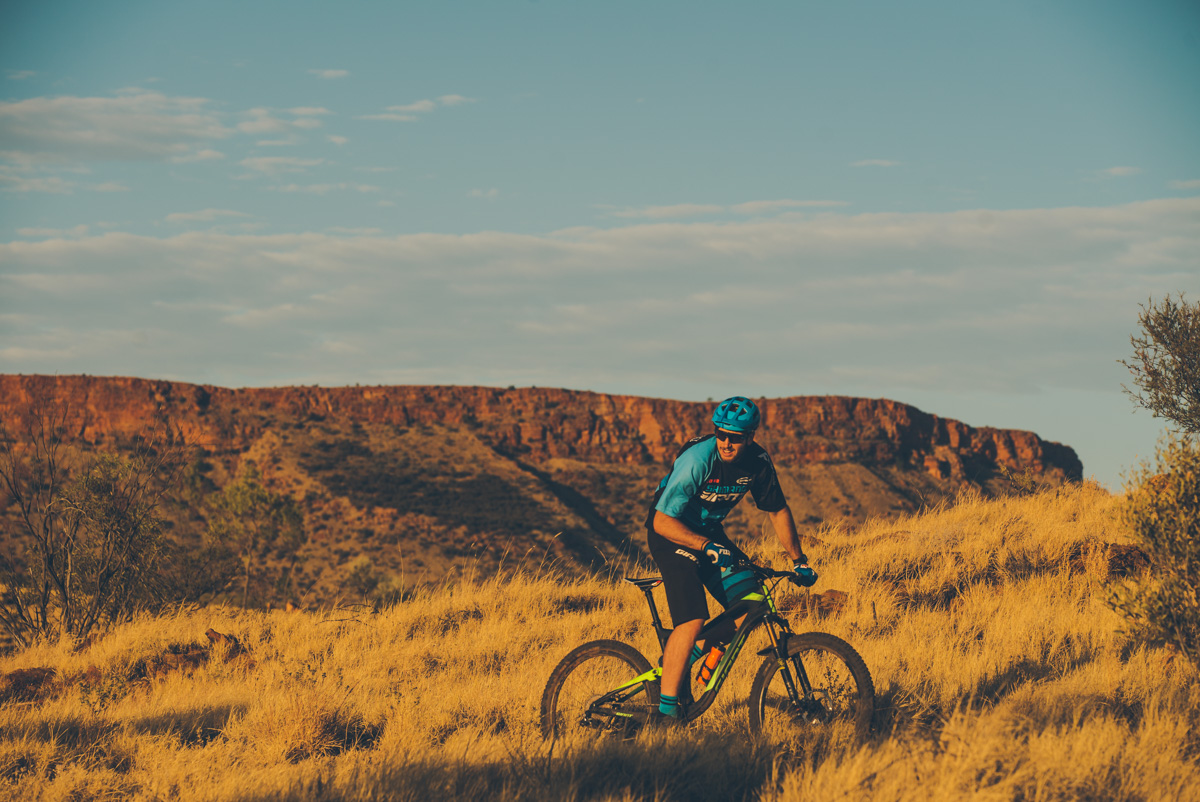 ---
In a huge show of support for Central Australia tourism, an additional $12 million will be allocated from the Territory Labor Government's record $103 million plan to Turbocharge Tourism to open up new adventure cycling tracks in the Red Centre.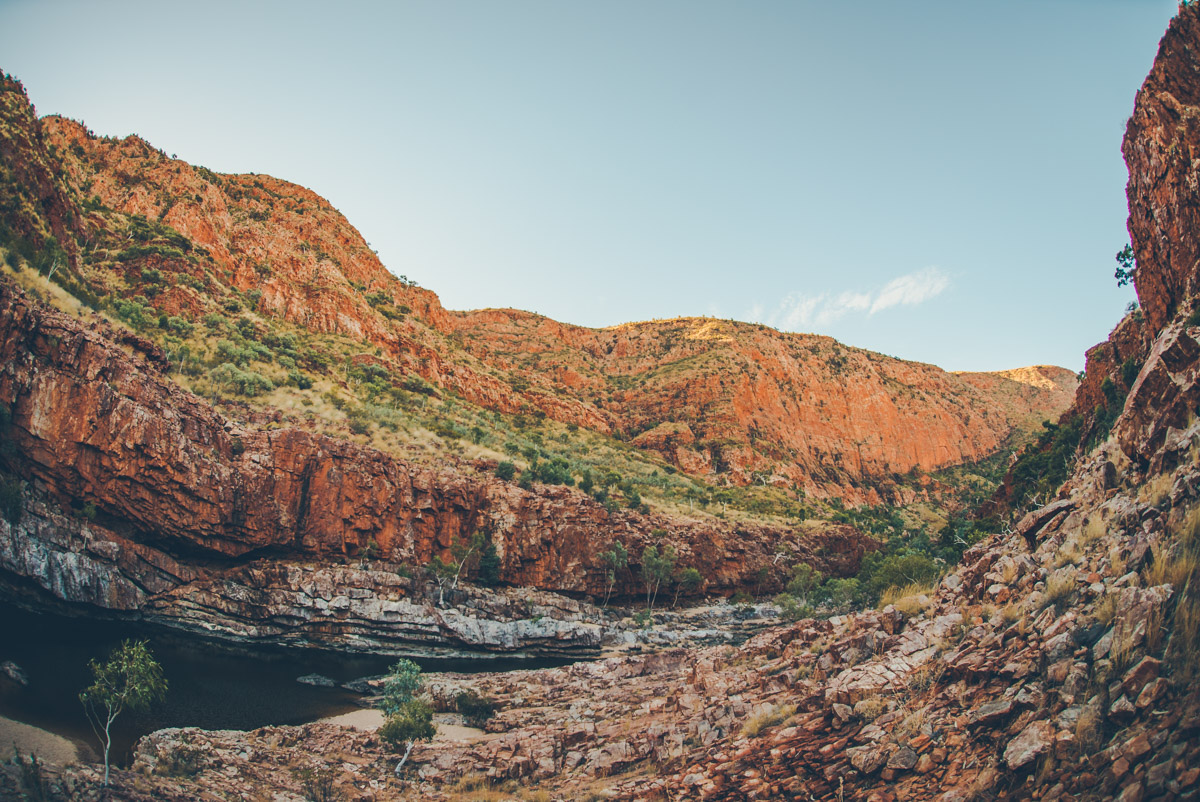 Minister for Tourism and Culture, Lauren Moss said the funding will create a new tourism asset called Red Centre Adventure Ride and the project would be done in close consultation with traditional owners and key stakeholders.
Today's mountain bike plan is the 2nd project announced as part of $56.24 million allocation for tourism 'infrastructure'. "The Territory Labor Government is Turbocharging Tourism to attract more visitors, create local jobs and put more money into the pockets of Territorians," she said.
"The Red Centre Adventure Ride will allow us to compete with other iconic mountain bike trails nationally and internationally – it will attract this growing tourist market to Central Australia and give other visitors another great thing to do.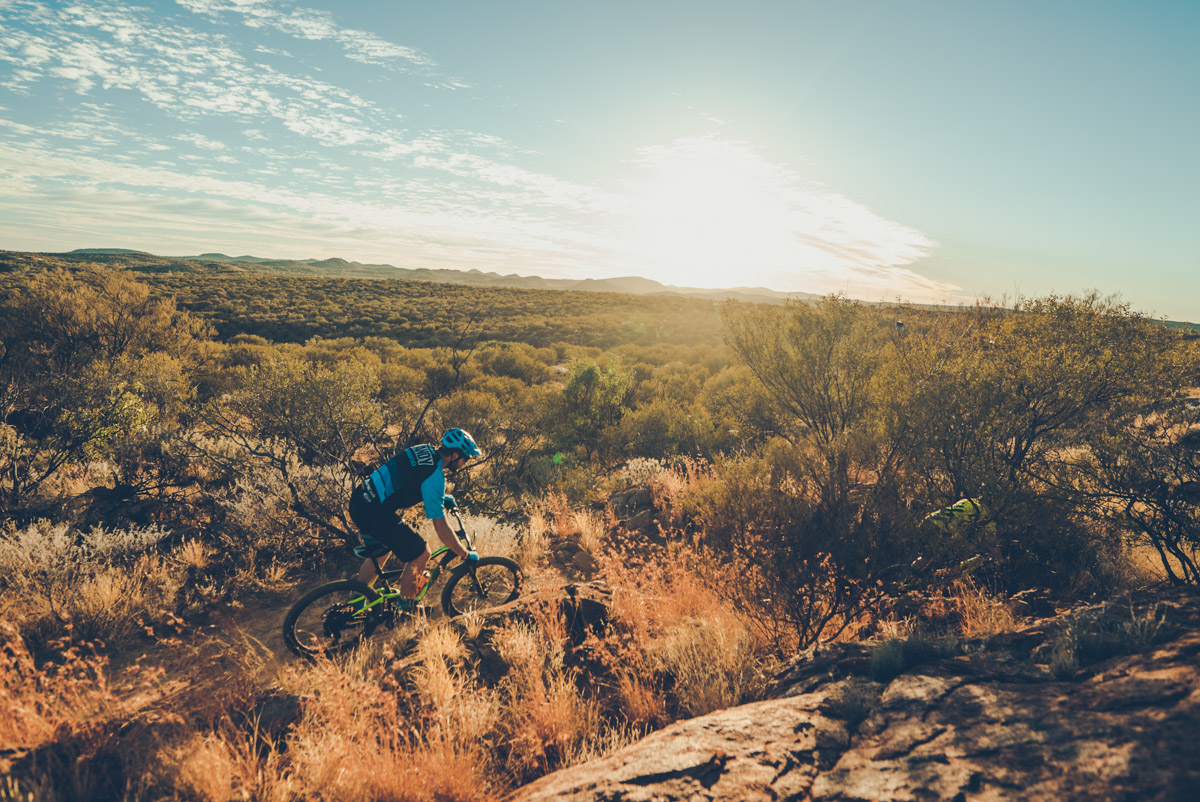 It will be more than 200 kilometres of pure outback adventure and build Central Australia's global reputation for mountain-biking."
The $12 million to develop the new trails will create local jobs and business opportunities through the construction phase and ongoing once finished. The more than 200 kilometres of tracks will link the Alice Springs Desert Park to Glen Helen in Tjoritja/West MacDonnell National Park, creating a unique trail adventure for riders of all skill levels.
"The Red Centre Adventure Ride will be Australia's best outback multi-day ride which will help increase tourist numbers and that means more jobs," she said. "The ride will showcase breathtaking natural features and sites including the West MacDonnell Ranges which are currently inaccessible for mountain bike riding.
"Cultural values and stories will also be a key element of the experience, with opportunities for Traditional Owners to share their knowledge. The new trails open up opportunities for tourism operators to offer high-end, fully-supported guided tours, self-guided tours or luxury 'glamping'.

"New purpose-built campgrounds will also be created to give riders the chance to sleep under the outback stars in the iconic West MacDonnell Ranges."
Ms Moss said this project will complement the popular Alice Springs Mountain Bike track network which we previously announced is due for further expansion this year with new trail work on the west side of Alice Springs connecting up to existing trails in the Alice Springs Telegraph Station Reserve.
All works will be done in consultation with Traditional Owners, Central Land Council and the Aboriginal Areas Protection Authority.
To learn more visit www.turbochargingtourism.nt.gov.au.