We love stage races; the adventure, the comradeship, the journey of it all – it's bloody brilliant. Over the past few years we've been closely involved with Australia's two leading multi-day stage races, the Port to Port MTB and Cape to Cape MTB, and so we're pumped to hear that another event has been added to the mix, with the Reef to Reef MTB.
---
This brand new event will be held over four days in August, in Tropical North Queensland, a part of the world that needs little introduction to Australian mountain bikers. The region in and around Cairns is one of the birthplaces of Australian mountain biking, it's rammed with amazing trails, and of course has hosted the World Champs and World Cup multiple times. We've spent a lot of time in the region too, exploring all it has to offer by bike, and it's one of the most unique and diverse places you can imagine.
Read on for the official word from IRONMAN, the folk behind the event, for all the details!
---
The Australian mountain bike stage racing calendar just got even more exciting with the announcement of Reef to Reef, a multi-day Mountain Bike Stage race to be held annually in early August in Tropical North Queensland.
IRONMAN Oceania Managing Director Dave Beeche, said Reef to Reef will be a four day stage race for professional, elite, competitive and recreational mountain bikers and will complement the highly successful multi-day stage race events, Port to Port  MTB (held in Newcastle in May) and Cape to Cape MTB (held in the south west of Western Australia in October).
"Reef to Reef completes a triple crown of outstanding Australian mountain bike stage races now available to riders and while it will be will be modelled on "sister" events in NSW and WA, there will be a truly distinctive Tropical North Queensland flavour to the four day event. The 25+ year tradition of the Triple-R Mountain Bike Challenge (formerly the RRR) lives on within Reef to Reef with the inclusion of the iconic one day event with its 70km and 35km course options in the event schedule."
Mr Beeche said that Reef to Reef's world class course will showcase the variety of Tropical North Queensland's rainforest, tablelands, farm lands and MTB parks, providing riders with a stunning range of trails, riding surfaces, trail types and landscapes that will ensure it quickly becomes recognised as a must do event.
---
Want to read more about the kind of amazing terrain you'll find in Tropical North Queensland? Check out some of our trips to the region below:
Must-Ride: Cairns and the Tropical North, Atherton
Tropical Trails: Smithfield, Kuranda and the Bump Track, the Cassowary Coast.
---
"While the course will be challenging it will still be achievable, with riders of varying abilities able to choose whether they race hard or simply come for the holiday and enjoy the journey with their mates while soaking in the region's stunning hospitality."
"Reef to Reef will be held over four stages across four days and participants will have the option of being able to ride as individuals or teams of two who must ride the whole race together and not more than two minutes apart. Teams are eligible for 10 qualifying spots for the world famous Cape Epic an eight-day adventure through the Western Cape region of South Africa," Mr Beeche said.
Tourism and Events Queensland Chief Executive Officer, Leanne Coddington said it was a major coup to host the event in Tropical North Queensland.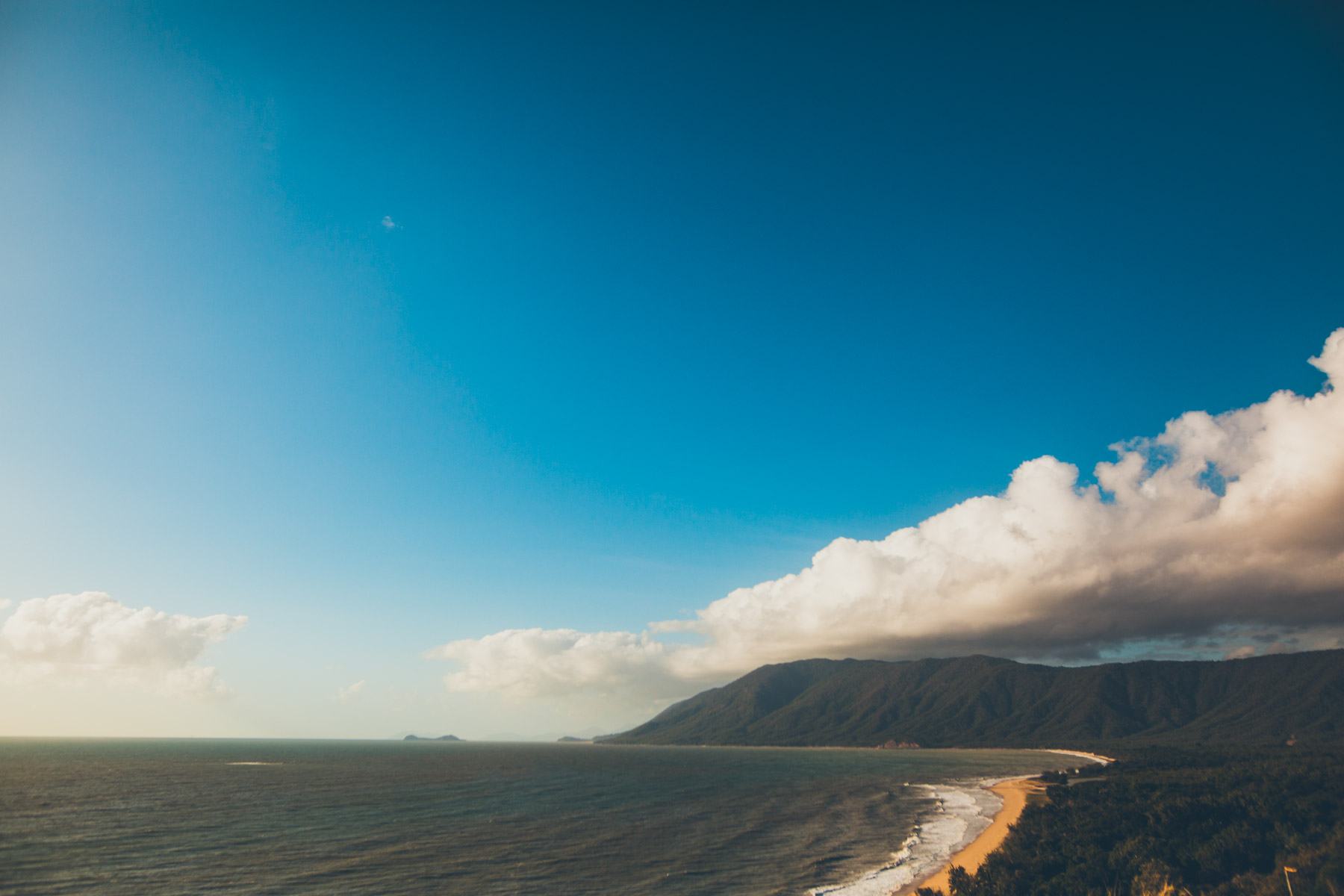 "This event will not only bring benefits to the Tropical North Queensland tourism industry and economy, but it will be a spectacular showcase of this beautiful region which is sure to inspire participants to return again for future holidays,"
"Queensland has established itself as a major events destination and the stunning backdrops our regions offer make those events truly memorable. I welcome this new event for Tropical North Queensland and look forward to it being a huge success for IRONMAN, the participants and local tourism industry," Ms Coddington said.
Cairns Mayor Bob Manning welcomed the addition to a bustling sports events calendar for the Cairns region.
"This event is ideal for Cairns, celebrating our tropical terrain and thirst for adventure sports action. It comes on the back of the successful Mountain Bike World Championships in Cairns, and further builds on our partnership with IRONMAN through the ever-growing Cairns Airport Adventure Festival."
"We look forward to welcoming athletes to our region next August for this exciting MTB event," he said.
Key Event Detail
Reef to Reef – 9 – 12 August 2018, Solo or Teams options
Stage 1 – Smithfield MTB Park.  Distance 30km
Stage 2 – Davies Creek MTB Park. Distance 50km
Stage 3 – Mount Molloy to Wetherby Station. Distance 60km
Stage 4 – Mount Molloy to Port Douglas. Distance 55km
Triple-R 12 August 2018
35km Classic and 70km Endurance ride options
Enter online: www.reeftoreefmtb.com