Catching our attention was the all-new Scott Ransom, a new FOX Nude shock, fresh styles from Giro and a new entry-level dually range from Avanti, so, let's have a closer look!
---
Watch our full range highlights from the show here:
---
All-new Scott Ransom
The Ransom is Scott's new big-hitting long travel rig, filling a gap in the range after the Genius LT vanished last season. An enduro race bike, or a big-mountain machine?
Some might recall the Scott Ransom from a few years ago, the wildly shaped 'freeride' bike with its twin-chamber travel adjustable equalizer rear shock was quite ahead of its game. Fast forward to now and we have a far sleeker arrangement, taking design cues from the Spark and Genius.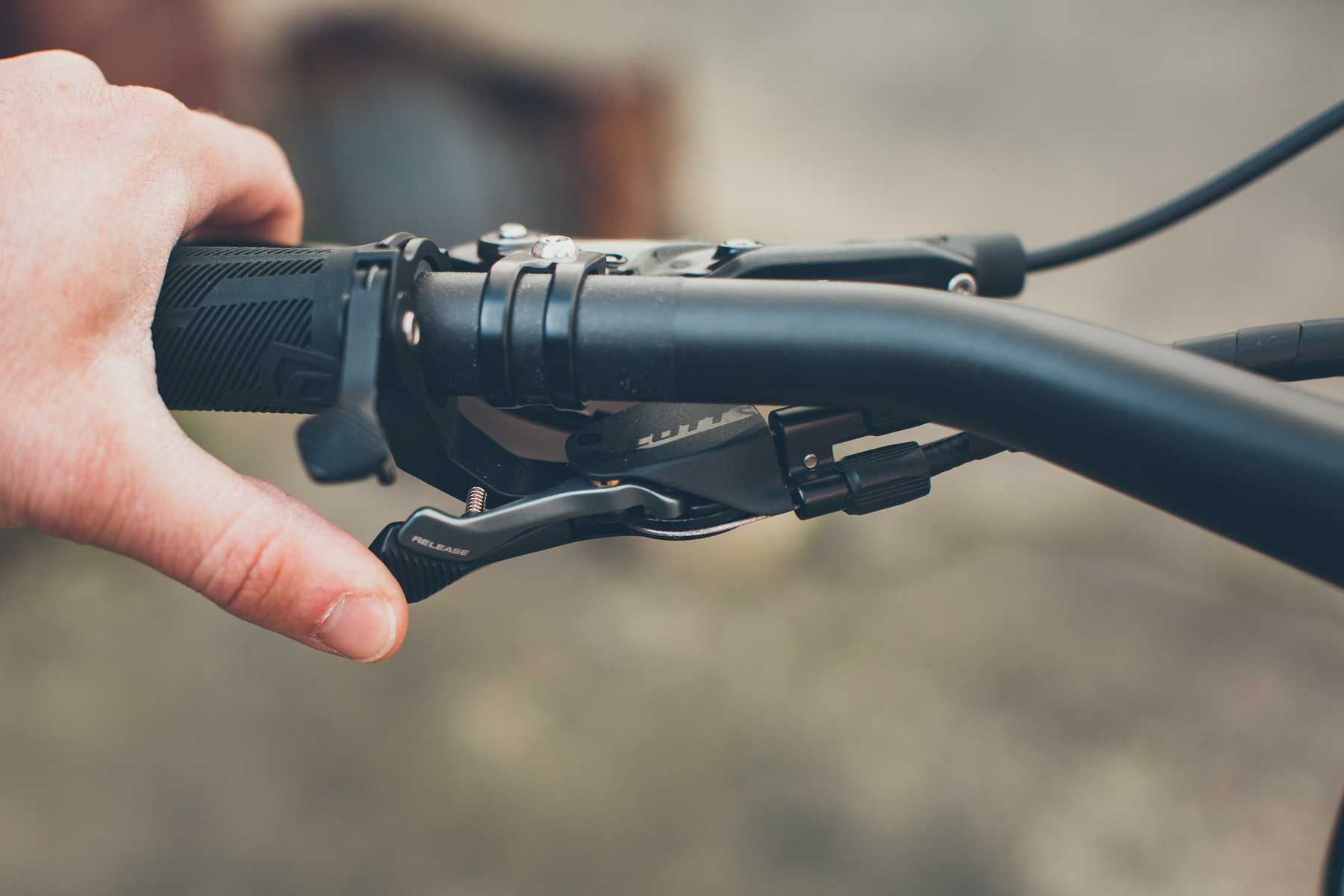 Three models of the Ransom will be available in Australia:
Ransom 900 Tuned – $9,699.95 RRP (ETA November)
Ransom 910 – $6,499.95 RRP (ETA September)
Ransom 920 – $4,999.95 RRP (ETA September)
Genius remains largely unchanged.
The Scott Genius remains largely unchanged for 2019, though a few top-models of the Ransom and Genius will now be equipped with a new FOX Nude TR shock with a switch that selects between high or low air volume as if you're adding or removing volume spacers, this way it's on the fly. Interesting, have you ever felt the need to switch air volume on the trails?
New Avanti Hammer, an entry-level dually.
Avanti had a new suspension bike on display too, an all-new 130mm travel trail bike with the option of either 29" or 27.5+ wheels by fitting a cup under the headset and flipping a geometry chip under the shock.
The Avanti Hammer S will come in three models due later this year, from $2499 up to $3499.
We've also recently received Avanti's new dual suspension trail rig, you can check out our Avanti Hammer S2 review here. We really like that $3500 price point, it's a hard segment to get perfect, so check it out to hear our thoughts!
You can also check out our coverage of the new 2022 Scott Spark range here.