*This story has been updated on Nov 30, 2022, with more insights into what the Minister's decision means now that everyone has had the chance to read the full document.
After many, many, many months of speculation, the Victorian Minister for planning has given the Warburton Mountain Bike Destination the green light — wooooooo!
The vast majority of the network has been approved, however some of the trails within the Yarra Ranges National Park cannot go ahead as proposed in their current form.
"It is my assessment that the majority of the trails and other works proposed for project (sic) can proceed with acceptable environmental effects, subject to project modifications and an environmental management regime, consistent with the findings and recommendations of this assessment," the Minister's report said.
Related:
With that, the Minister's report has said that Trails 1, 45, 46, and 47, which are the signature descents off Mount Donna Buang, can't go ahead in their current form. However, it appears the door is still open to something slightly different.
"We will get the majority of the network, which is fantastic," says Senior Project Manager with the Yarra Ranges Council Matt Harrington. "The main issues around Cool Temperate Rainforest and Cool Temperate Mixed Forest, and the Mount Donna Buang Wingless Stonefly, and Leadbeater's Possum were the most contended by the Minister."
Even without these trails there is still 40km of singletrack within the boundaries of Yarra Ranges National Park.
"The Minister wasn't saying there will be impacts from these trails and that's why we can't have them. It's saying that the degree of certainty that we can avoid (impacts with) those trails wasn't quite at the level it needed to be. So it certainly does open the door for us to relook at those trails," he says. "Within that suite of trails that was potentially removed, there is an opportunity to do some further work to avoid some of those concerns."
Harrington tells Flow that even if things had gone ahead in full, they didn't intend to construct those trails for another four or five years at the earliest, and there is ample time to regroup and look at the other options.
There were a few conditions in the report, which include tightening some of the mitigation measures which are laid out in the EES, however overall, it's a positive result for mountain bikers.
"We still got 160km of singletrack approved through this process, and that will really set us up for a fantastic foundation. There is some impact on jobs and economic outcomes as a result of losing those signature trails, we still think there is a really strong viable product there that can really bring significant benefit to the community," Harrington says.
What happens next?
The Council is still working its way through the Minister's recommendation and is afforded the opportunity to respond and clarify some of the points.
"There is some really complex language and there was quite a bit that we had to cross check with our legal team, and touch base with DWELP to really try and understand," says Harrington. "We're certainly getting well down the path of understanding some of those decisions and what the implications are of how we might respond."
Harrington notes that while the project hinged on this process, ultimately this document is a set of recommendations, and the council can go back and negotiate some of those outcomes, which they will do.
With the EES process now cleared, the Council can also move ahead to the secondary planning phase of the project. They still need to go through the native veg offset process and the cultural heritage management plan. Harrington says that all of this work has been done; it simply needs to be reviewed in accordance with the Minister's decision.
"There are still a few decision makers that need to sign off and take the Minister's assessment into consideration, but generally they would sign off on the approvals, and hopefully we'll be in a position in six months to start construction," says Harrington.
Put another way, essentially, the boxes are ticked in pencil, they just need someone to go over them in pen.
We first learned of the controversy surrounding his project in 2020. Since then, the Yarra Ranges Council, and its entire supporting team of experts have put in a mountain of work, and Harrington is elated the project can move forward.
"I'm certainly relieved and really proud of the work that we have done. It's such a massive team that's done it over many, many years. So many people have put their heart and soul into this over such a long period of time, and it's a really positive result," Harrington said.
Glen Jacobs from World Trail tells Flow that his team are waiting in the wings to get started. And as soon as they have the go ahead from the council they will get this project on the schedule.
Harrington predicts that they should have all the needed approvals in about six months time, provided La Niña moves on.
"If we have the winter we've just had we might wait to bring World Trail in given the complexity of building these trails. The environmental mitigations that we're dealing with here are unlike any other build in the country. I'm really trying to aim for a Christmas present next year, when we're able to open some trails."
Why was the decision delayed?
We were supposed to have news back in July, and it was not released until the start of November. In the lengthy report, there is no explanation as to why the Minister for Environment and Planning blew the deadline by so much.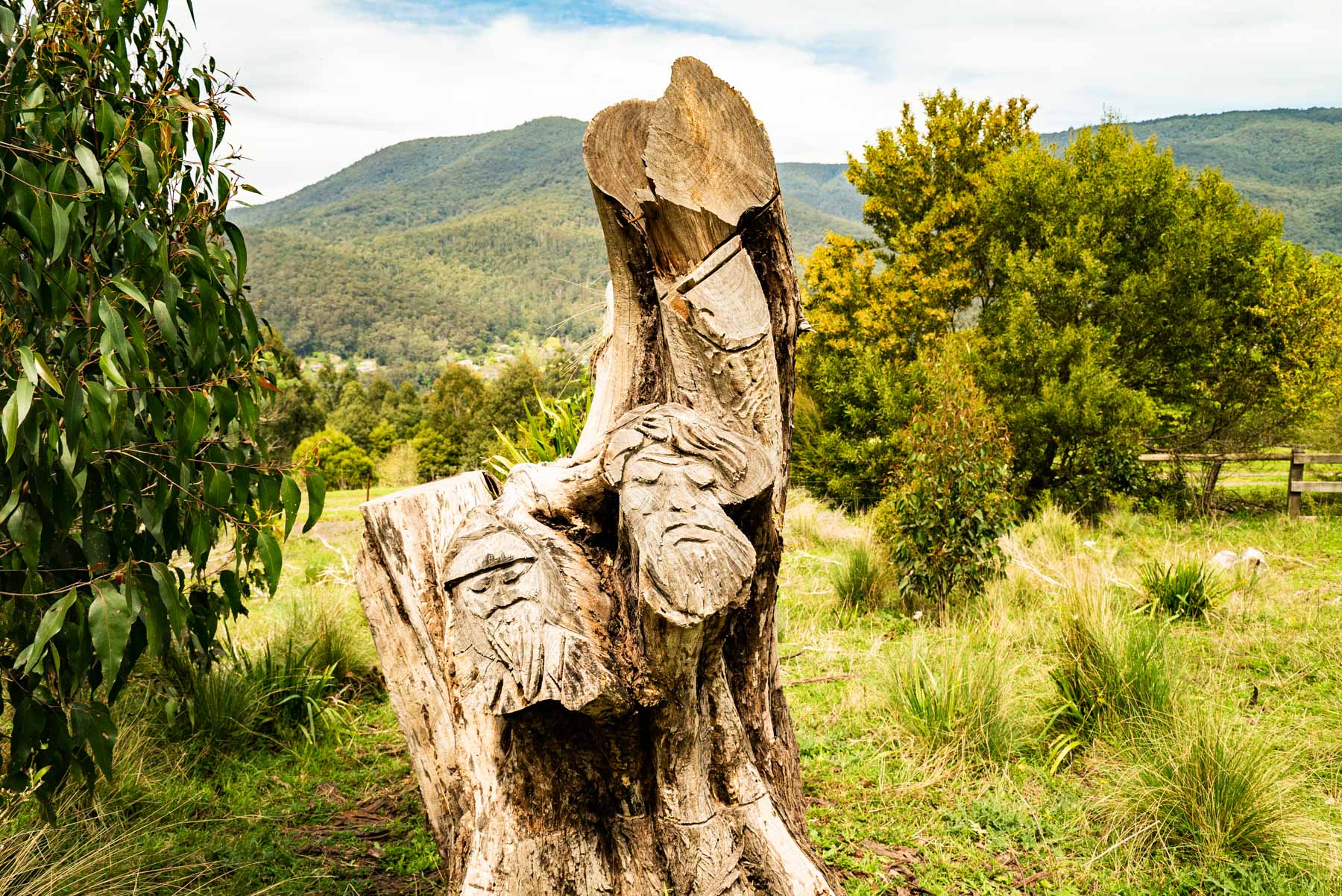 We expect some of it had to do with Minister Richard Wynne, who initiated the EES process, resigning about two weeks before he was due to hand down a decision. However, that doesn't account for the extended delay. This also isn't the first time this has happened, with early decisions in the EES process coming out well beyond their statutory deadlines. In fact, of all the EESs listed on the DWELP website, Warby is the only project to experience such a lengthy delay.
Harrington tells us his team has not been made privy to the cause of these delays and doesn't expect to be. So we can only speculate.
Where there any surprises in the Minister's Decision?
The Warburton Mountain Bike Destination has been a roller coaster from the start, and the Minister had a few more surprises up her sleeve in her recommendations.
"One of the things that came as a surprise is when we close the trail network based on the Australian Fire Danger Rating System. At the moment, the Minister is recommending closure at 'high' and aligning the national park with that closure. Interestingly there was no mention of the Yarra State Forest, which is where the majority of the network is — I think that may have just been an omission," says Harrington.
"I think trying to close all of the public land surrounding Warburton, and the Upper Yarra at High may not be practical or pragmatic," he continues.
Congratulations, you've converted a NIMBY
The other unforeseen recommendation to come out of the Minister's report was the total ban on night riding.
"Originally, we had proposed a ban on night riding and sensitive parts of the state forest where the leadbeater possum was found. The minister has made a judgement that those type of closures might not be operationally effective or may not be a particularly effective control and has then said we should close the entire network.
That might seem like a fairly simple response. We know a lot of people ride after dark, and if we don't provide an area for them to ride, it may be even more problematic," Harrington explains.
There are a few aspects of the report the council will be going back to DWELP with to seek clarification and plead their case.
What has the reaction been like in the community?
After the decision was announced, a small group of locals who have been on the forefront of the community organising effort behind this project went to the pub for a quiet celebration.
"I went up to the bar, and before I could even order a beer, he (the bartender) said, 'Congratulations, you've converted a NIMBY," says Andrew Howieson, President of the Yarra Ranges Mountain Bikers.
This fellow had previously not been shy about his opposition to the project. According to Howieson, the change in heart was due in part to how the mountain bike community reacted to the minister's announcement.
"He said, 'I sort of took it all as smoke and mirrors and expected there to be an absolute uprising about the decision, and the complete opposite happened. The mountain bike community celebrated, even though the trails on Mount Donna Buang aren't going ahead," he said.
Howieson tells Flow he was shocked by this change in heart, and he choked up a little bit standing there at the bar.
"We have said from the beginning we don't want to ride at the expense of the environment. To have someone who is a brick in the wall you have been banging your head against for three years finally turn around and see what you have been trying to show them this whole time is unbelievable," says Howieson.
All of those little actions together, that's what swings the momentum, and you feel like you can't take your foot off the gas, even a little bit.
And the reaction has been a groundswell of positivity. While the comments and DM's received by the Flow social media channels are hardly a scientific measure, the response from the mountain bike community has been pure, unadulterated stoke.
Howieson also relayed the story of an elderly couple who are members of the local chamber of commerce who attended the Yarra Ranges Mountain Bikers Annual General Meeting. The couple aren't riders, and folks in her circle were surprised to hear about their support of the project.
"They had looked into the project and were saying there is such a misunderstanding about what mountain biking is. So many non-riders think they are creating Red Bull Rampage in Warburton and will knock all the trees down. That is such a small part of mountain biking in general. The major component in Warburton is that there will be trails for everyone.
I think a lot of people are realising that the decision has come and gone, and the sky hasn't collapsed," he said
For these community organisers, a huge weight has been lifted from their shoulders. Howieson, who is not someone who does things in half measures, said that it was beginning to have an effect on his mental health. He and others in the community have been pushing to spread the good word on the project for two years.
They have made themselves a consistent part of the conversation to counter claims that mountain biking causes increases in domestic violence, or that mountain bikers will start fires and leave tinnies and dirty diapers out in the woods, with factual information — yes, these are actual talking points that have been injected into the conversation.
"All of those little actions together, that's what swings the momentum, and you feel like you can't take your foot off the gas, even a little bit. It's taken me a couple of weeks after the division to relax and unpack everything from the last couple of years," he says.
What about potential challenges?
In an ABC news story published in June, the residents of Old Warburton said they planned to challenge the network if it went ahead. But, according to Harrington, their options are extremely limited.
"They can't challenge the decision per se. It can only be challenged on a matter of procedure, is my understanding — but I am not a lawyer, so take that as you will," Harrington says.
Does Warburton set a new precedent for mountain bike projects in Victoria?
There is no doubt the mountain biking community has been overjoyed to see the Warby project be largely approved by the Minister. However, the spectre that has been hanging over this news is the question if this will now be the norm for new mountain biking destination projects in the state.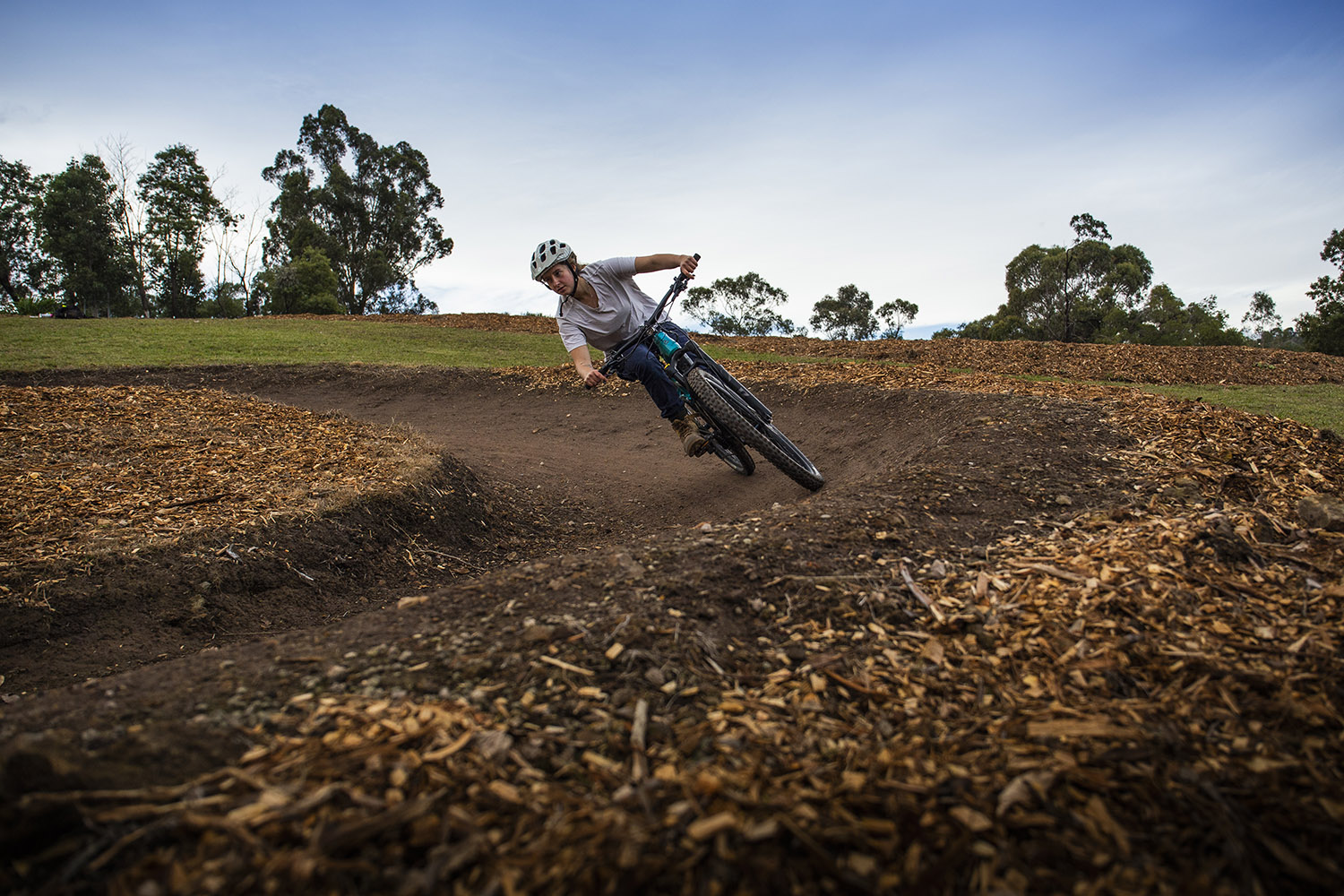 Ultimately, this is the largest project of its kind. And because of the scale, it set off a few alarm bells.
"Warby jumped the gun, a little bit. In the past, trail destinations have undergone incremental growth, whereas Warburton went straight from zero to a destination level project, with 160km of trail," says Harrington.
"That's going to get the scrutiny of the government, whether that's in Victoria or New South Wales. The Environmental Effect Statement process has triggers in it, for when you need to refer a project to the minister to determine whether or not you need to do an EES. If you're building a destination scale project or a long-distance walking trail, you're going to meet those thresholds," he says.
We have somewhere we belong. We have a sanctioned trail hub which means we can run programs that aren't handicapped because of where we can and can't go.
This is not unique to Victoria, the Mount Canobolas Mountain Bike Project in Orange has hit a similar threshold which has made it a candidate for the State Significant Development process — which is the NSW equivalent.
Harrington predicts that we will see more large mountain bike projects hit the threshold for an EES referral — you can read more about what that means here. He also hopes that the work they have done can be adapted and used as evidence of the impact of trail width or noise or whatever else. They can use this information in their referral to hopefully avoid a full-scale EES.
What does Warburton mean for mountain biking in Vic?
The Warburton Mountain Bike destination is roughly an hour and a half from the Melbourne CBD, and sits on the edge of a catchment covering about 6-million people.
Even without the signature trails off the summit of Mount Donna Buang, Warby will still be the largest mountain bike destination in Australia when it comes to length of trail.
"As mountain bikers, we like to go to Derby or Thredbo, or St Helens or Buller, Falls or Upper North Queensland. You go to all of these different places, but you're into mountain biking," explains Glen Jacobs from World Trail. "But this product will bring mountain biking to the everyday person in the street. So many people are going to experience mountain biking for the first time because of its proximity to such a large population."
With 160km of singletrack, there is also more than enough trail to offer extended riding experiences to just about every type of rider. But it's not just about what the trails will bring into Warburton.
"Finally, we (the Yarra Ranges Mountain Bike Club) have somewhere we belong. We have a sanctioned trail hub which means we can run programs that aren't handicapped because of where we can and can't go. You can't run a kids mountain bike program on illegal mountain bike trails, and we have been pretty limited because of that," says Howieson.
The groundbreaking ceremony in Warby is still a little way off, but the project has cleared its biggest hurdle to date. This is a massive step forward for the Warburton Mountain Bike Destination, and we'll be keeping tabs on how it keeps moving forward. Stay tuned, folks.
---
We've covered the Warburton Mountain Bike Destination extensively since it was announced. If you're interested to find out more about how this project got here, and why this process has been anything but ordinary, check out the links below.
---
Photos: Kate Proctor / @earthymedia, Flow MTB