Colin and Jena review the 2023 Avanti Gran Durance 3
The Avanti Grand Durance is the Kiwi outfit's answer to a drop bar bike that is ready for just about any adventure, and won't require you to remortgage your house. The recently revamped frame sees tweaks to its geometry, leaning on well-established trends proven to work in mountain bikes, and adapted them for drop bar application. Plus, it has a price tag around what a frameset costs from some other brands. But does it ride like a clunker? Or is this a diamond in the rough?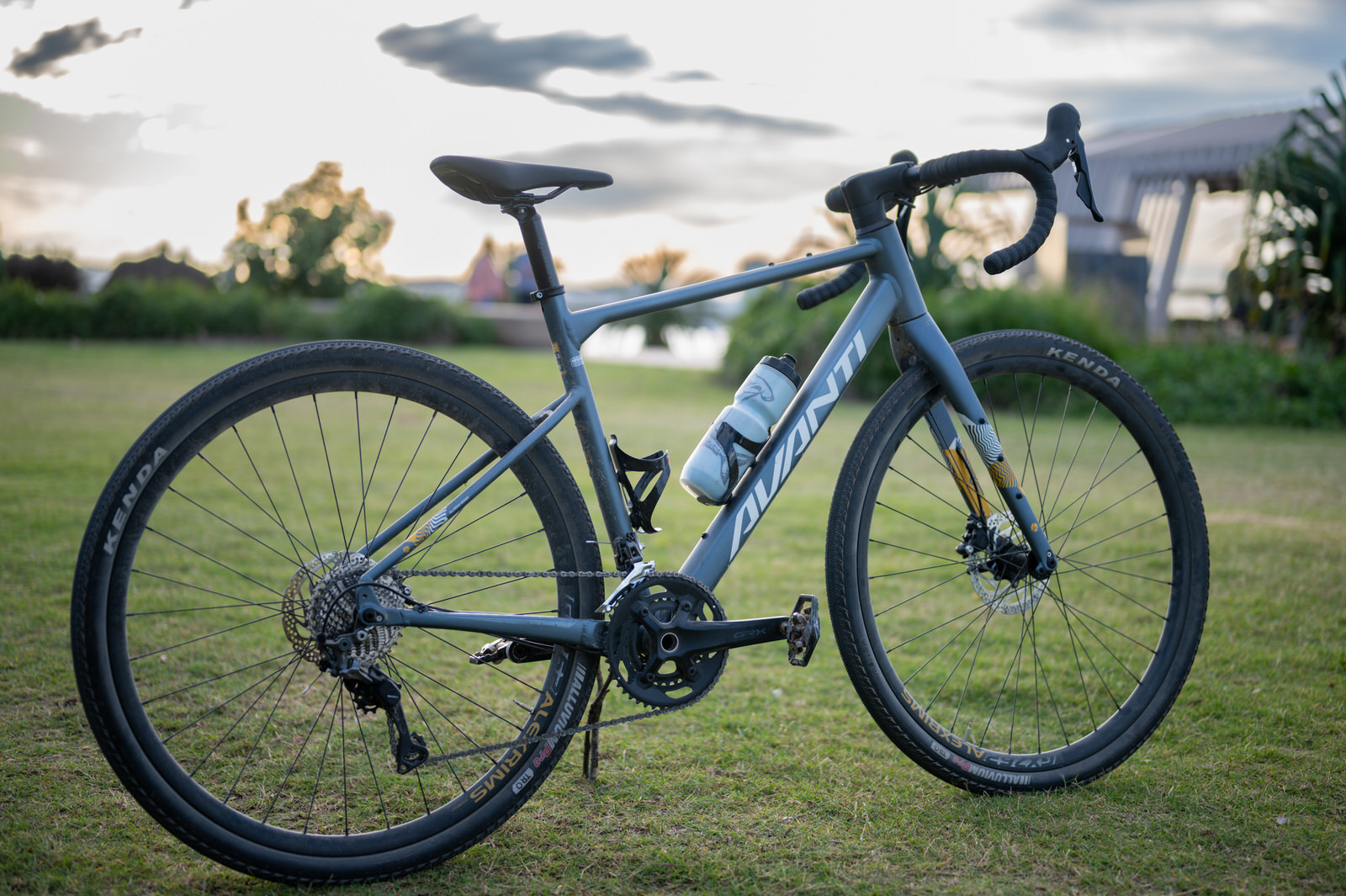 An overview of the 2023 Avanti Gran Durance 3
The Gran Durance is Avanti's drop bar off-road and adventure platform, and the model we have here is the top-end alloy build. It sits in roughly the same category as the Merida Silex, Marin Gestalt, or Polygon Bend.
This isn't a bike you'd be pushing the pace off the front of the Great Otway Gravel Grind or SEVEN. Instead, it's pitched for big adventures, maybe even some that include a night under the stars, and can also take on the urban jungle during the week.
The aluminium frame is paired with a carbon fork at the front, and there's no suspension to speak of here, but the bike does have provisions for a dropper post. There is room between the stays and the fork legs for a 50mm tyre, the frame sees mounting options for just about any rack or luggage you can fathom, and the fork has provisions to route wiring for a dynamo hub internally.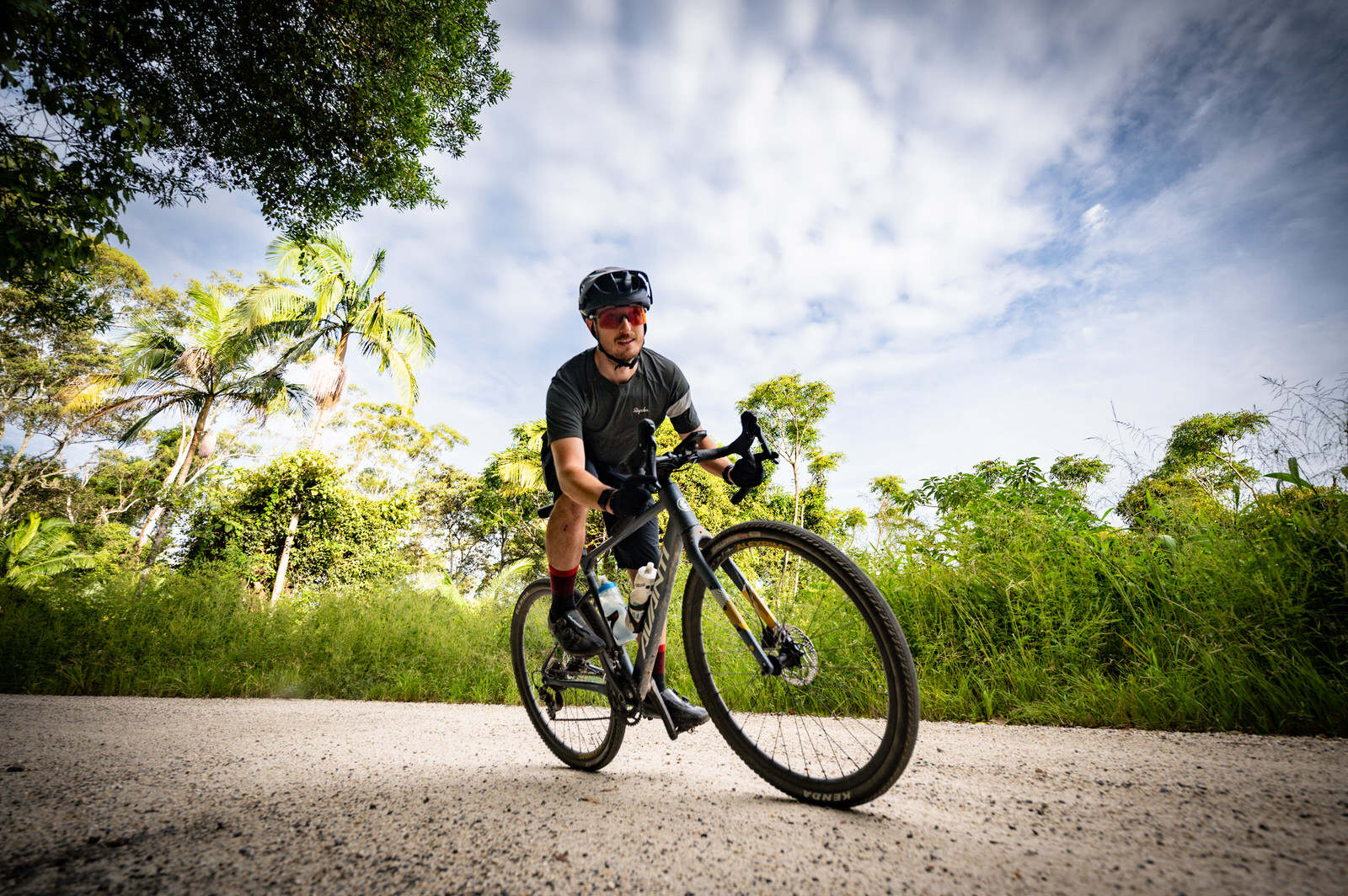 Avanti Gran Durance 3 Geometry and size chart
For 2023, the Avanti Gran Durance has had a few refinements compared to its predecessor. The 70° head angle and 75° seat angle remain the same, as do the 70mm BB drop and top tube length, however, the Kiwi outfit has been busy in Bike CAD.
The headtube, chainstays (and by proxy the wheel base) and frame stack have grown, while the reach is shorter by 5mm.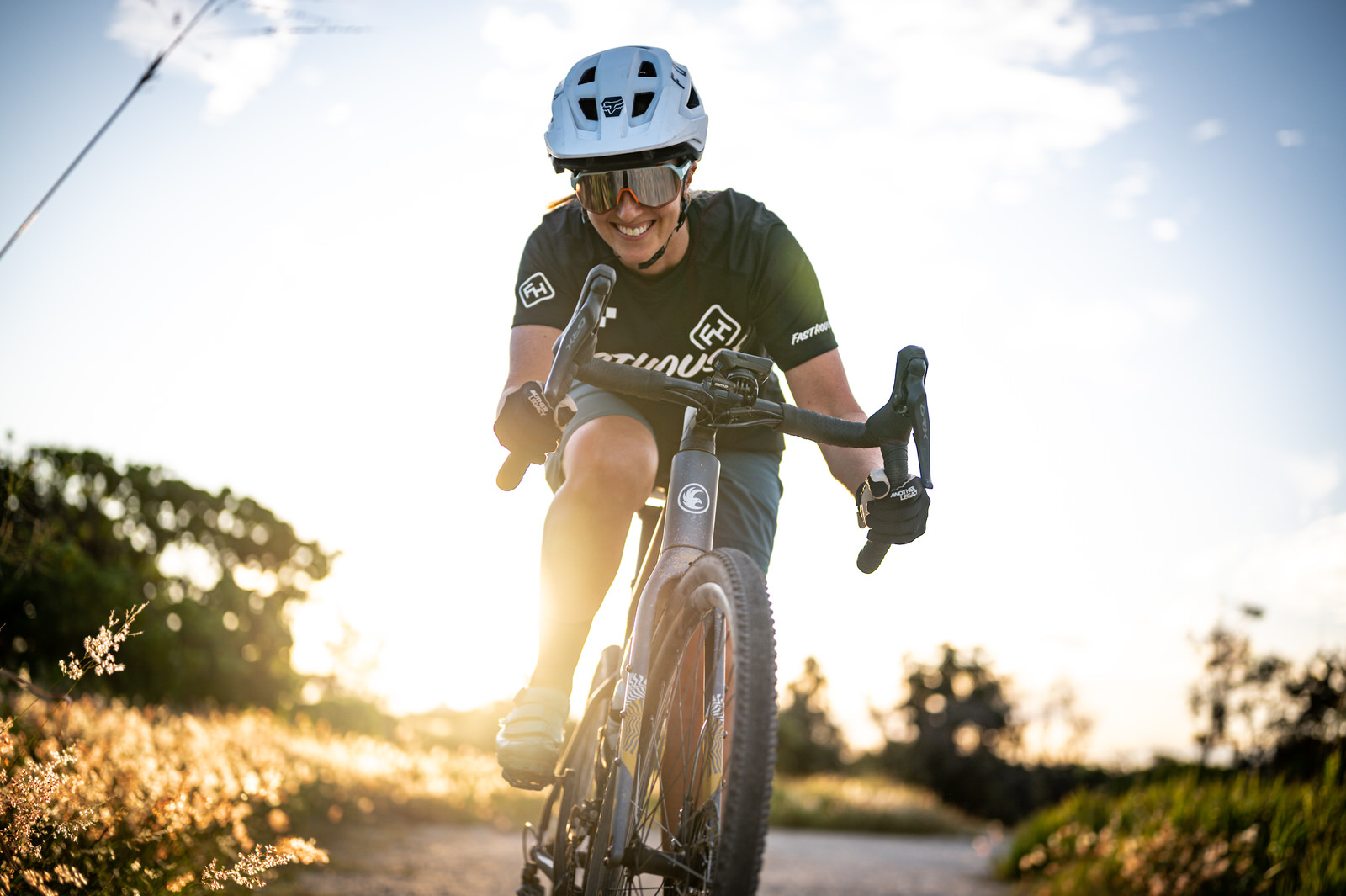 Avanti Gran Durance 3 price & specs
In total, there are three alloy models and one carbon model of this frame. The 'Pro' carbon version sees a slightly different geometry and 1x drivetrain, while all the alloy models take advantage of 2x gearing.
Prices start a $1,699 AUD for the Avanti Gran Durance 1 and top out at $3,999 AUD for the carbon Grand Durance Pro 2. The bike we have been testing is the top-end alloy model, the Gran Durance 3.
2023 Avanti Gran Durance 3
Frame | Ultra Lite Butted Alloy, Gravel Geometry, 142x12mm Thru axle, Disc, dropper compatible
Fork | Carbon Gravel with 1.5″-1 1/8″ Steerer, 100x12mm Thru Axle, Flat Mount Disc Brake (internal routing for front dynamo hub)
Wheels | Alex GX26, double-wall alloy, TL-ready, hooked 23mm (inner), 32H
Tyres | Kenda Alluvium Pro 700x40c, 120tpi, DTC compound, tubeless ready
Drivetrain | Shimano GRX 2×11 RD-RX812/FD-RX810-F derailleurs w/ GRX ST-RX600 shifters
Brakes | Shimano GRX BR-RX400 Hydraulic Disc, 160mm Rotors
Bar | Syncros Creston 2.0 Alloy 10deg Flare 31.8mm, 481mm width — measured at the drops
Stem | Satori Viper 3D Forged Alloy, 31.8mm -7 deg, with Acros AICR semi-internal routing
Seatpost | Syncros 3.0 Alloy 31.6mm
Saddle | Syncros Belcarra 2.5
RRP | $2,999 AUD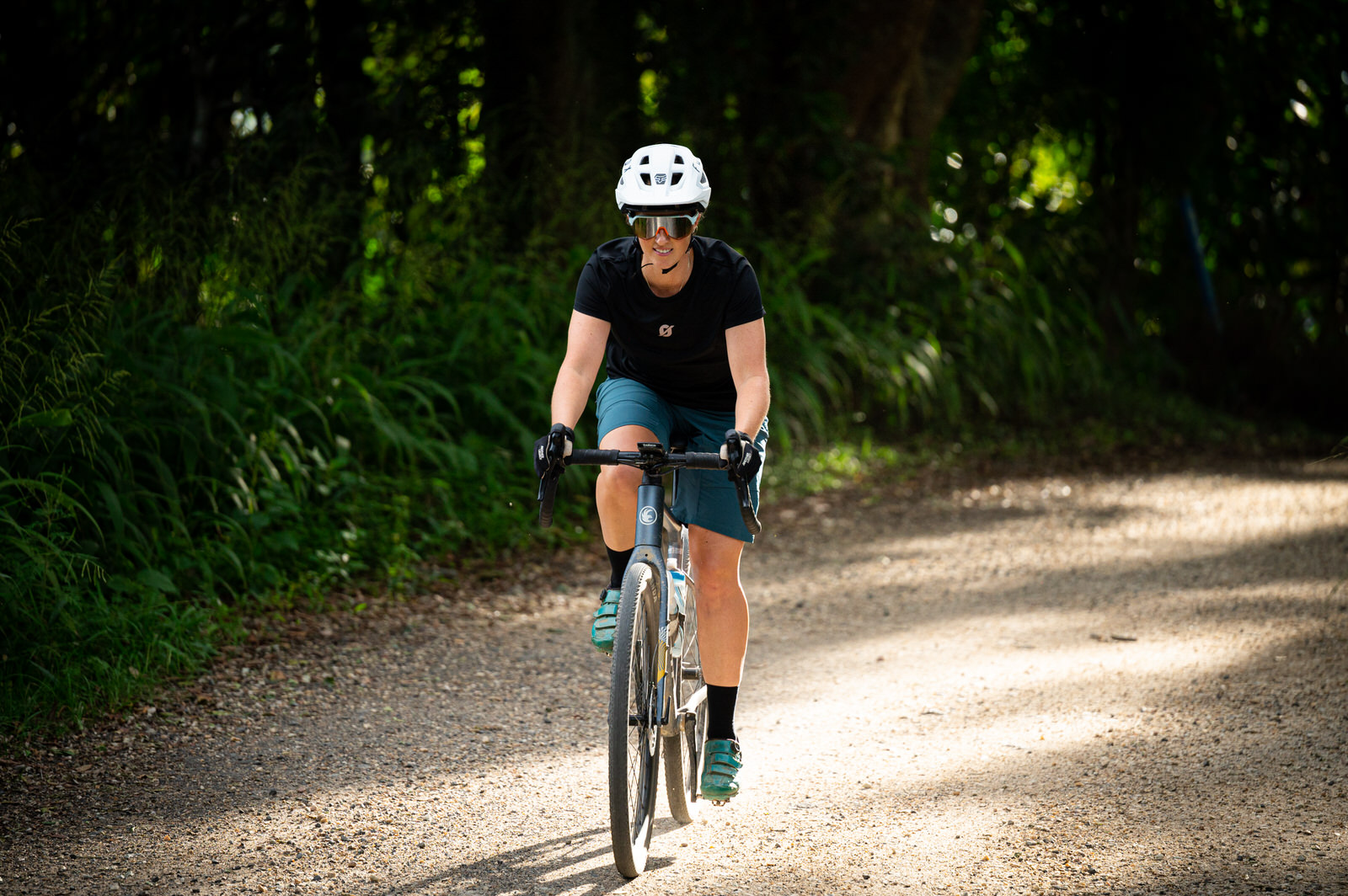 Sizing and fit
With Colin standing 175cm and Jena at 168cm, we opted for size a M frame. The 54.5mm top tube and 390mm reach are bang on where Colin usually fits, while it is a bit longer than what Jena is traditionally used to. Even still, both were immediately comfortable aboard the Gran Durance.
At the drops, the bars flare out from 435mm at the hoods 481mm in the drops. This is quite a change but provides ample leverage in both positions, and the extra width in the drops really helps to keep your chest open so you can breathe when you're crouched over.
The long top tube and a fairly long frame reach are paired with a stumpy short (for a drop bar bike) 80mm stem and towering 140mm head tube. This creates a pretty upright and relaxed position, it's not particularly aero, but somewhere you can live all day, after day, after day, after day.
What we dig about the Avanti Gran Durance 3?
In his former life, Colin was a Technical Editor testing drop bar bikes of all types and price ranges. The 76mm trail figure combined with the BB drop measuring more in the realm of what you'd expect to find on a CX race bike, and a long wheelbase and rear end, definitely had a few preconceived notions about the Gran Durance before even rolling down the driveway.
Fortunately, just about every single one of these was wrong, and the Grand Durance 3 is better than we were expecting in every way.
There is nary a round gauge tube on the Gran Durance. Avanti has used hydroforming to tune the flex and damping profiles, which combine with the dropped seat stays efficiently take the sting out of square hits and corrugations without sacrificing stiffness or control. Better still, the ride quality feels balanced front to back, and the layup Avanti has used in the carbon fork matches the damping characteristics of the alloy frame well. With that said, there is still some high-frequency buzz that makes it through the to saddle, that does get old after multiple hours. By no means does the bike need a carbon seatpost, but it would cut through that last iota of buzz — it would also increase the price.
While there were a few lines on the geometry chart that initially threw up a few red flags, all the numbers came together to create light and responsive handling. It will happily plod along at speed, not complaining as you flow around corners without punishing you when laziness or fatigue sets in. It remains stable at speed and keeps its manners when you hit corrugations in the apex of a corner.
What we don't like?
The bottom bracket is high, which is excellent for pedal clearance, but it does make the bike feel like you're on top of it, not in it. This is not necessarily a bad thing, especially considering it's not a race bike.
One of my biggest pet peeves in the world is when brands send out bikes with tubeless tyres and tubeless-ready rims, that aren't set up with tubeless tape. Valves and sealant, fine, that's whatever, but in 2023, especially on a platform where the ride and handling benefit from ditching tubes, there is no reason for this to be happening any more.
And then there is the headset cable routing. There is one, and only one, argument for the cables to run through the headset on a bike in this category — and it's a pretty weak one. With the cables running against the handlebar, under the stem and into the frame, it eliminates the headaches that come with trying to get a handlebar bag to sit nicely on the cockpit. However, it's going to feel like someone has taken a jackhammer to your brain when you eventually need to replace that upper bearing.
What's worse is that the rest of the cable management is actually quite clever. Avanti has created a rudimentary tube-in-tube system on the unserside of the down tube that keeps them out of the way and will make the process of swapping out inners or outers a non-event.
Component highs & lows
Shimano's GRX group takes the best of its road and MTB systems and combines them. Utilising the same adjustable clutch as the MTB groupsets, it makes for a quiet chain and precise shifting.
Avanti has also made wise decisions about the GRX components and utilised a mix of price points within the range to keep the price low, but not at the cost of performance. The bike sees the top-tier RX-810 derailleurs while opting for the lower-tier levers, cranks and brake callipers.
On the lever themselves, Shimano coats the lever blade in a rubberised flat finish, creating loads more purchase than the SRAM levers. It's a small detail but makes a surprisingly big difference when you've sweated through your gloves or opt to go without.
This is the first time we've rolled on Kenda's Alluvium Pro rubber, and after a few months, we'll be picking up a few sets for Flow's stable of personal bikes.
The low profile, tightly packed knobs up the middle find a good balance between braking and climbing traction without creating a boatload of drag. Using ramped transition knobs, traction is consistent as the bike leans over without that heart-in-your-throat moment while you wait for the shoulder tread to hook up. They're not the grippiest or fastest tyres around, but are quite the jack of all trades. With a 120 TPI carcass Colin got away running 28psi in the rear and 27psi in the front with a 72kg rider weight.
The Syncros Belcarra 2.5 saddle, on the other hand, would be headed straight for the bin. Both testers felt it was narrow, and the padding was way too soft.
Avanti has also spec'd axle levers that double as 6mm hex keys. In theory, this is great, but boy howdy to these suckers rattle — you can actually see them vibrating as you roll over rough ground. Since we already carry a proper multi-tool, there is an easy fix.
Flow's Verdict
Everything about the Avanti Gran Durance 3 has an effortless quality to it. It's comfortable, the handling is light yet manageable when you've gone a bit cross-eyed, and it floats along when you spin the pedals.
What this bike lacks is a taught feel in any sense. When you stomp on the pedals, it doesn't leap forward, same goes when you throw your hips and put the bike on edge going into a corner — it gets there, but not in an snap your head back kind of way. Essentially, it's more Subaru Outback than Aston Martin AMR23.
It's well spec'd, and the only part we'd swap is the saddle, but some may not feel the need to do so, depending on the architecture of your nether regions.
What the Avanti Grand Durance 3 demonstrates is spectacular value for money. At $2,999 AUD for the complete bike, it only costs $700 more than a Specialized Diverge E5 Evo Frameset. Of course, there are a few consumer direct options that compete on price, but the Avanti is a bike you'd buy at a shop, meaning there's no shipping or mechanical skill to factor into the situation. And if you have an issue, there is a familiar place to take it back to for support.
For someone who wants to dip their toe into gravel without blowing a big wad of cash, the Avanti Gran Durance 3 makes a compelling case. With the alloy frame, robust parts and mounting options galore, the Gran Durance 3, or one of its more budget-friendly siblings, would also make a mean commuter.