Some of you might recognise the shallow rim shape of the new Synthesis wheels, as one of the brains behind these new wheels is Australian carbon wheel guru Mello Bouwmeester. He produced some exceptionally high-quality wheels with a single wall carbon construction that prioritised compliance and gained quite a reputation for doing so. But before Mello expanded his 27.5" wheel range to offer 29" and leaving his own brand behind in Adelaide, he packed up to move his life to Utah to be a part of SR56 the design and engineering centre for the Selle Royal Group.
---
So with the superpower engineering minds of Mello and Jason Shiers the original founder of ENVE Composites combined, something good was bound to happen. ENVE was originally known for creating super-stiff wheels, with Bouwmeester wheels being known for their compliance. What was this pairing going to produce, then?
Mis-matched front to back.
The new wheels will be available in three variants; for downhill, enduro and cross country. The front wheel uses a wider rim with a lighter carbon layup, fewer spokes, thinner spokes and less tension, this is said to give a more compliant ride. In comparison, the rear wheel uses a slightly narrower rim, thicker and higher spoke tension for a stiffer and more direct wheel for efficiency and speed.
Sure, tuning spoke tension differently and using different spokes and rims front to back may have been done before by experienced mechanics, but this is the first example we're aware of that can be purchased ready to ride, tried and tested. We tested a set of Zelvy wheels that used a narrower rim for the back wheel, it makes a lot of sense.
We have a full rundown an interview with Mello, and all the technical details about the unique structure of the narrow profile rim, so get on over and have a read for the particularly interesting story here.
How much!?
They certainly aren't cheap, this is the Synthesis E11 set using premium US made Project 321 hubs, for $3799, a cheaper option for $2698 will be available with a CrankBrothers hub, but the same carbon rim and spokes.
We weighed this 29" set at 1840g with rim tape and tubeless valves.
On the trail, do they live up to the hype?
Reviewing wheels is a tricky task, once you've compared price, weight, warranty and appearance it all comes down to performance on the trail. Our Norco Sight long-term test bike has had five pairs of wheels fitted to it over time, so we used this bike to test them out for a clearer picture. We used the same tyres as previously fitted to the FSA Afterburner Wider wheels, kept the tyre pressures identical, and off we went.
Setting them tubeless was as easy as it can get, the tyres popped on, sealed up and no swearing was heard from the Flow garage, for a change.
These wheels are so darn quiet it made what we thought was a quiet bike, really quite noisy, it was quite astonishing! While we didn't think of the wheels fitted prior stood out in terms of acoustics, they must have been making five times as much noise as the Crankbrothers wheels! A quiet bike is a fast bike, we strive to make our bikes as quiet as possible, perhaps we now have unlocked another level for the quest for ultimate silence?
Giving the bike a shove into a corner, or locking the rear wheel up through a rocky turn you could feel the wheel thumping along, rather than skipping across the surface. And a nice big volume of air helps the front end feel smooth and supple as the front tyre conforms to the trail surfaces.
Fancy hubs.
The Project 321 hubs are a great choice for a wheel that aims to create a quiet ride, as the freehub is one of the quietest we've ever ridden, and the engagement is super-fast, they feel ultra high quality.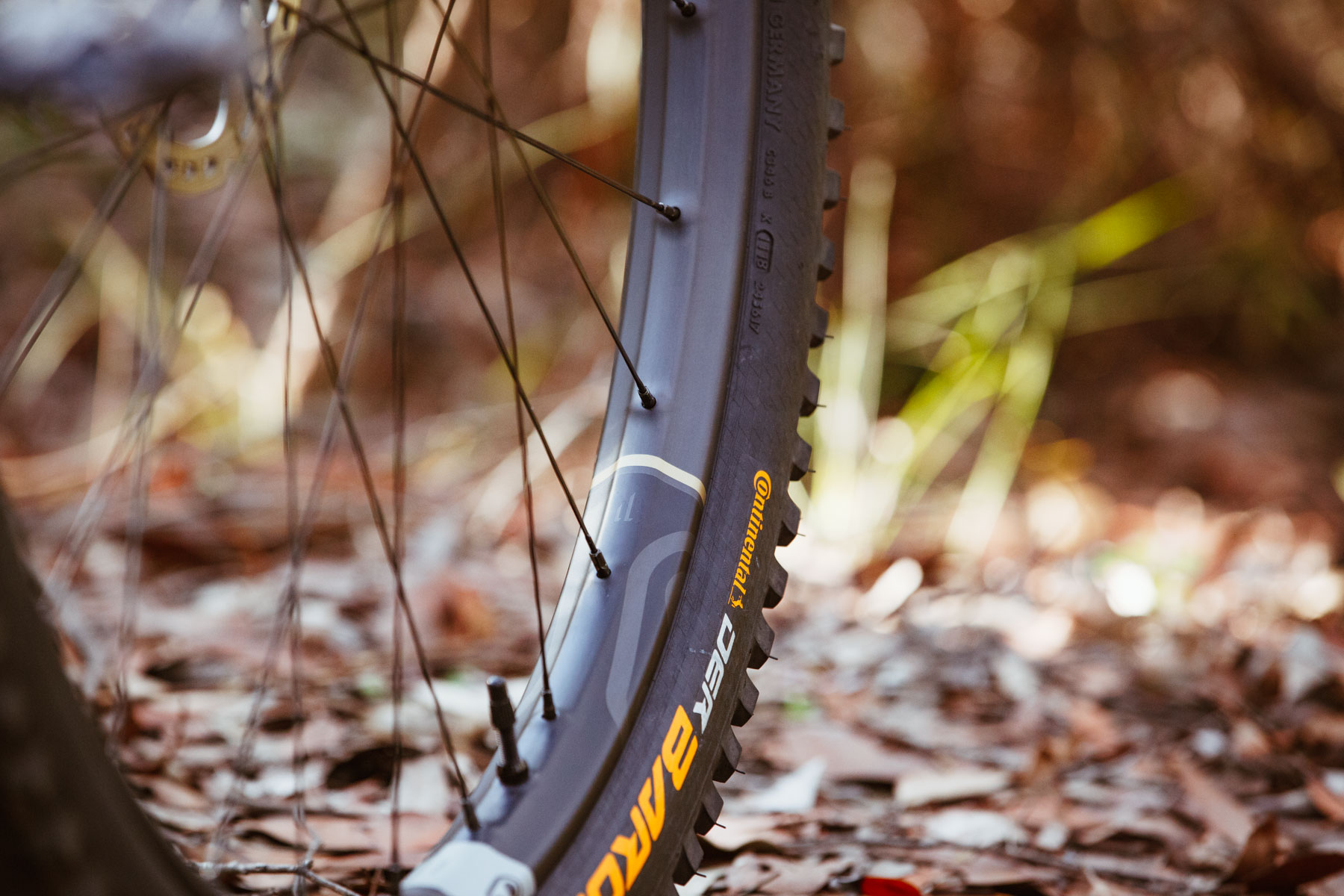 After a couple of short rides, we are highly impressed, they changed the bike's feel dramatically, now much smoother, quieter and faster. We're going to give these wheels a solid flogging and try them over a longer period on a few different bikes. But so far we can tell we're going to really enjoy riding these impressive wheels.