The new longer and lower Giant Reign is here, and we have the base model $3799 Reign 2 on review. Excuse me; this is supposed to be the base model…?
While it does sit at the bottom of the range of the Reign lineup, on paper, the Reign 2 is everything one could wish for when it comes to hard enduro riding. The 160mm travel Reign scores some chassis updates for 2018, a notch up the aggressive parts scale, and a very sleek new paint job.
---
---
---
2018 brings updates, what are they?
Longer, lower. The decision to stretch out the reach and wheelbase even further was a request from the factory enduro racing team, making this bike really appeal for those who prefer a lot of bike in front of them when speeds get high. What does that mean for us mere mortals though, will it be so big it's too much to handle, or will we change our attitude on the trails and begin to ride with reckless abandon with a renewed sense of confidence?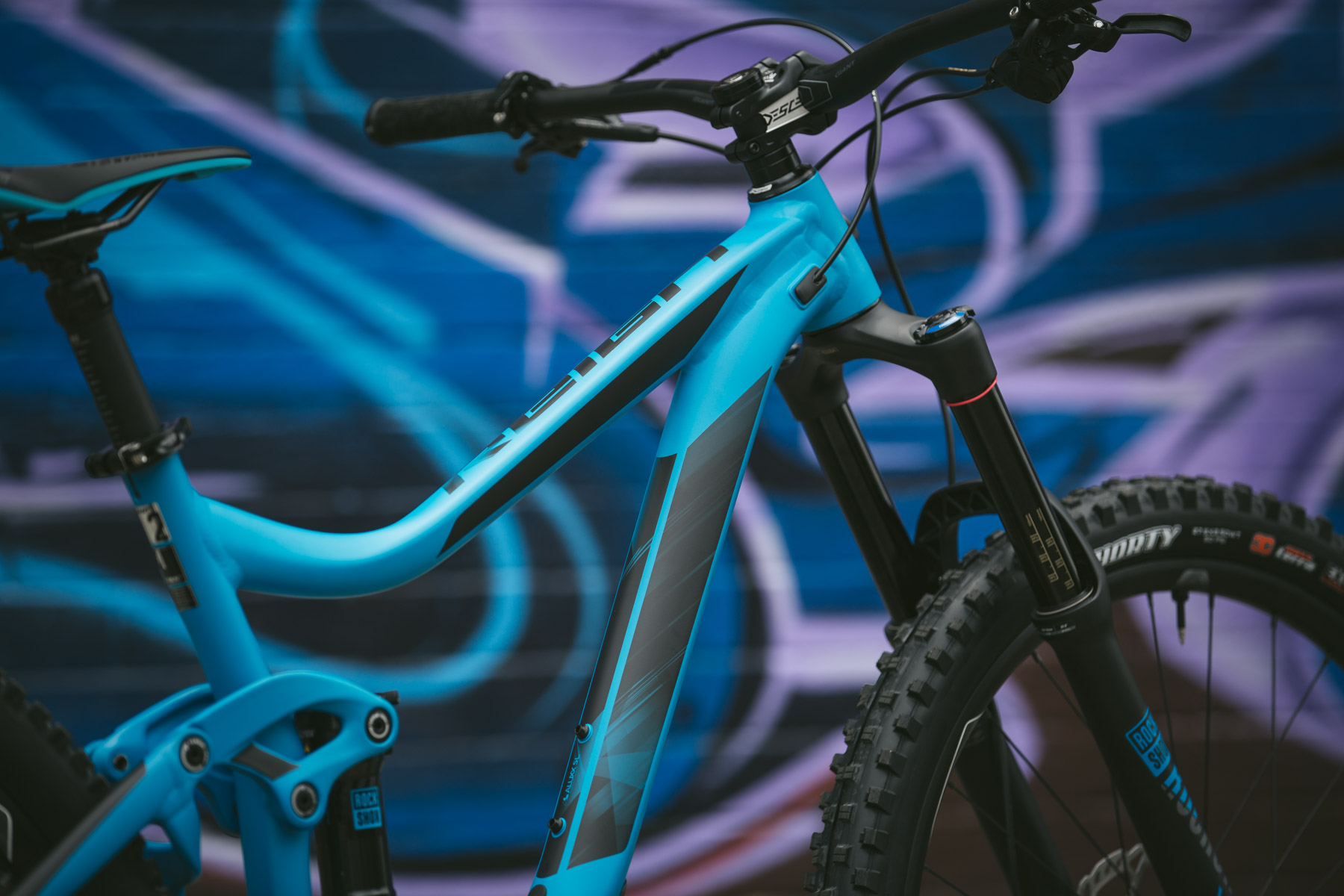 The suspension gets a few small tweaks, most notably the upper shock mount and linkage. The new trunnion mount shock is driven by a very tidy little one-piece carbon rocker arm, and the result is the shock uses a longer stroke in a smaller package. Lengthening the shock stroke while maintaining the 160mm of travel has enabled the frame designers to run a lower leverage ratio to let the shock react more to smaller bumps.

---
How're the parts for the cash?
From where we sit, the Reign 2 is pretty dialled for $3799. The Yari fork is a solid performer, we already know that, and we're stoked to see wide rims with super meaty tyres and a single ring drivetrain.



The new Giant Contact Switch dropper post remote feels super light to actuate, and it even comes with tubeless sealant to seal the tyres. It's very much ready to go.
---
Shootout test time! What's it going to be compared to?
We're aiming to have the Reign 2 up against a few other new-for-2018 bikes in a sub $4500 160mm travel 27.5″ wheel shootout. We're talking; Norco Range A3, Specialized Enduro Comp 27.5 and the Merida One-Sixty 800. So, stay tuned for the ultimate entry-level enduro bike showdown!


So, stay tuned for the ultimate entry-level enduro bike showdown!