There's a lot of misinformation out there regarding bike cleaning, some of which can be potentially quite damaging to your pride and joy. Take some of the more pervasive myths, like the old 'a dirty bike lasts longer than a clean bike' chestnut (yeah sure, because it's really easy to spot or fix a problem with a filthy bike… hey, did you hear that uncleaned teeth last longer too?). Or what about the 'truck wash is the same thing as bike wash' pearl of foolishness (because apparently a truck and a bike are pretty much identical, and all that low-friction anodising on your fork and shock is exactly the same as a windscreen…).
Anyhow, we feel like we shouldn't need to spell it out, but your bike is highly specialised piece of equipment, and that means it requires specialised care too, part of which is keeping it clean!



What makes KRUSH instantly appealing to us, is that the product is Australian made and owned, based in Melbourne. The brand has a great look and feel to it as well – the crew behind the products are mountain bikers first and foremost, and it's their passion for the sport that led them to team up with Australian chemists to launch the line, rather than the other way around. Being from Melbourne, you know for sure that the KRUSH team have had plenty of wet winter rides on which to test the products out too!

The KRUSH Bike Wash ($14.95 for 500ml) is a sudsy gel wash, and highly concentrated too – you mix it up at a rate of 10ml per litre, so you should get around 50 litres of diluted bike cleaning goodness from a bottle. KRUSH recommend you mix it up with warm water in 40ml:4L batches, but if you think you need less than 4L to get the job done, then you'll get even better value from the product. To be honest, we found we need far less than four litres to get a bike clean – if you've got a good sudsy mix with hot water and a big sponge, a couple of litres of wash does the trick.


Unlike some other cleaners which you spray or sponge straight onto the dirty bike, KRUSH recommend giving the bike a hose/rinse first to get the big chunky bits of dirt off. The fact you've already blasted off the larger bits of grime (which would normally soak up much of the cleaner) is probably part of the reason we found we needed less wash to get the bike clean. It's a mild degreaser too, so you can use it on oily drivetrains, just apply it directly with a stiff bristled brush. It's suitable for all frame finishes (unlike some of the car/truck cleaning products which can ruin anodised frames in no time) including carbon and anodised surfaces, and it won't damage fork/shock or bearing seals. It's designed to be hosed off before the suds dry out.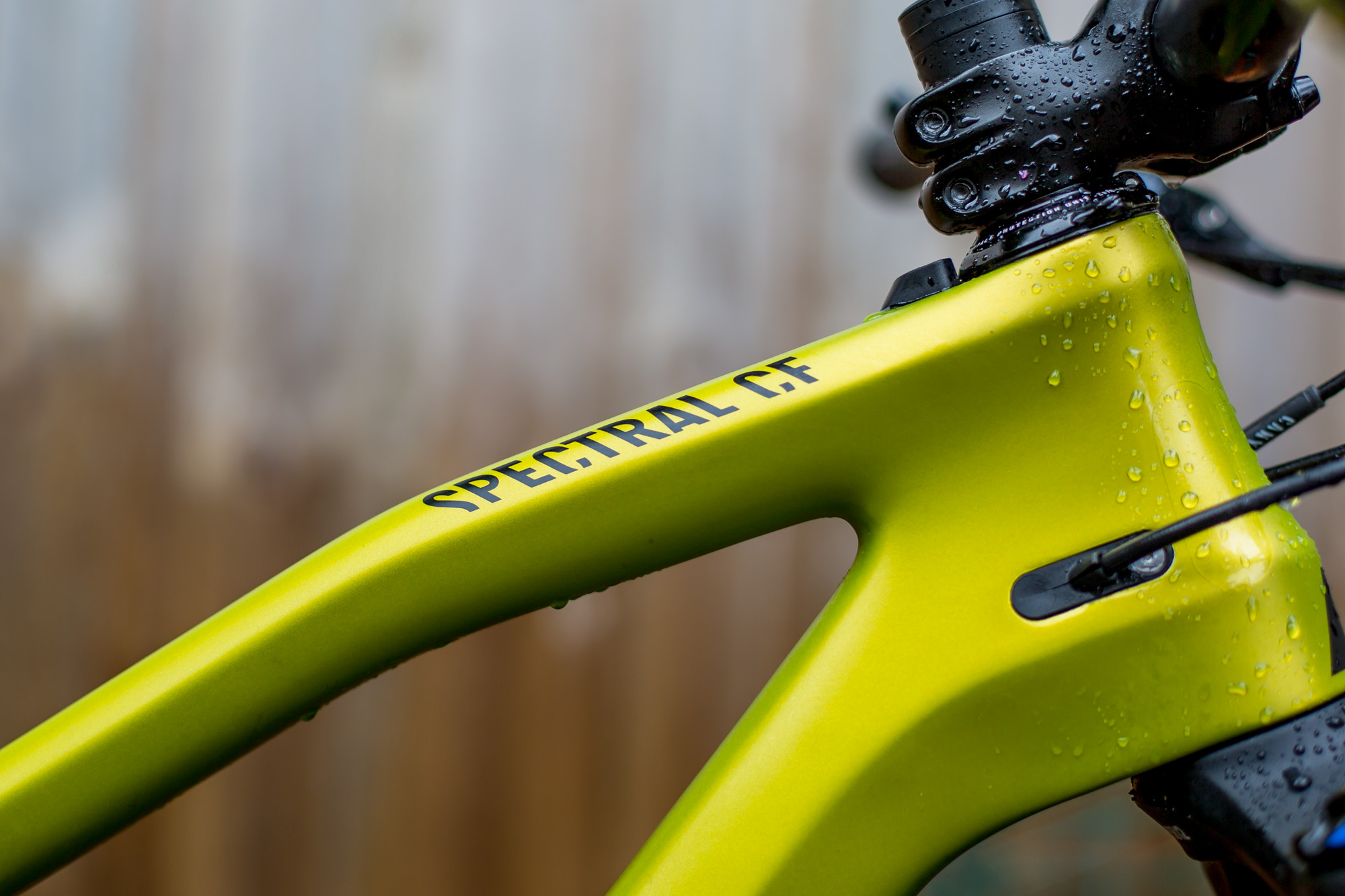 The After Wash Spray ($16.95) is a polish, protectant and water dispersant all in one. It's fine to use all over the bike, with the exception of your disc brakes. You can either mask them up first with a plastic bag (pro tip: use a shower cap!), or just be careful not to direct overspray onto your rotors or calipers.


It's designed to push water away from the areas you don't want it sitting after you've washed the bike (like your fork seals or headset bearings), and it's especially handy for those places that are hard to dry, such as brake lever pivots. Use it on your pedal mechanisms too, particularly if you use Shimano SPDs which can develop surface rust if you don't dry them out after a wash.


The After Wash Spray gives the bike a super nice sheen if you give the frame a quick buff, which obviously looks good, but also has the practical benefit of making the surface less adhesive for mud too. Finally, the After Wash Spray smells insanely good, like someone is baking some kind of delicious strawberry tart. It's incredible, we seriously took a break from cleaning the bike to go eat a slice of chocolate cake, it made us that hungry – no word of a lie! The only downside with the product being a spray, is that it's hard to tell how much you're using – we got excited by the smell and went a bit hard, so use it in moderation, no matter how much you like it.


Between these two products, you only really need to add your favourite chain lube and you've got basically all your bike cleaning and lubing covered. KRUSH are only new to market, so you're not likely to find their products in many bike shops yet, but you can purchase directly via their site, or from Torpedo7 as well.