You can read the full review of this bike here.
This is quite an edgy, funky and futuristic bike. With 27.5″ wheels, a gorgeous carbon frame, 1×11 speed drivetrain and wait for it… electronic suspension! Zap!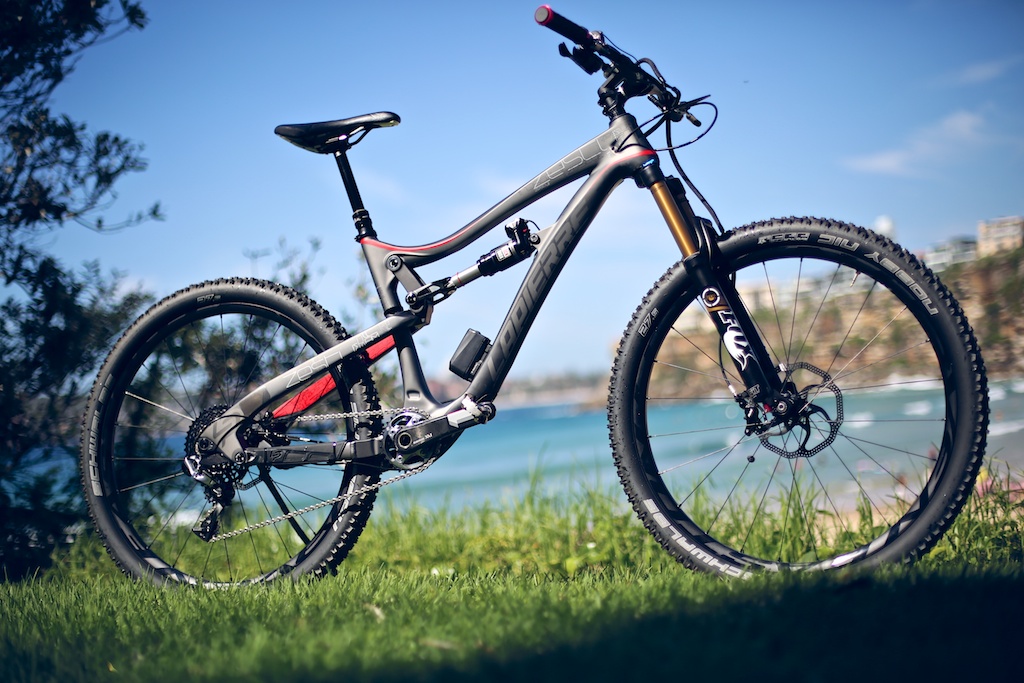 We've had a few Zesty's between our legs over the years, check out our roundup of this year's range, and last year's 26″ model, the latest version of this popular trail/all-mountain bike steps it up a level. Rolling on the 27.5″ wheels, and the most delicious parts spec we could dream of, the 927 is Lapierre's top shelf Zesty.
150mm of travel front and back, the Zesty AM uses the ei Shock system. This trick new technology is into its second season now, with really quite a good reception across the board. In short, the sensors and computer on the bike can detect what's going on under your tyres and will adjust the rear shock accordingly.
So, if your pedalling along hard and your fork isn't encountering any bumps, the rear shock will be firm. Then, if you hit something, presto, your rear shock will change its setting accordingly faster than the blink of an eye. It knows…
We are pretty much at the stage where we get this system, we like it and know what it's good for. It's definitely a major feature of the bike, but there is more to this Zesty than the beeping bits.
Let's find out how it goes. First stop for this understated number is the Bike Buller MTB Festival, with a range of events from 50km epics to gravity runs down the finest trails around.
Best charge up the batteries, it's Buller time!