Indonesian bike manufacturer Polygon offer a massive range of bikes to the Australian market with a direct to consumer sales model via Bicycles Online, though over the years we've become aware that there is a lot more to the Polygon bikes than just astonishing value.
Buying a bike from a website isn't a new thing, and it sure does comes with the typical drawbacks, but Bicycles Online do their best to ensure the process is as simple and easy as possible. There are systems in place like their 14 day returns policy, assembly video tutorials, sizing guide and the option of a $99 Pro Build where the bike is unpacked built at the Bicycles Online workshop in Sydney by a mechanic, then tested and tuned before re-packing for shipping. It's the consumer's choice whether or not the valuable service of a bike store is needed, or going direct to save dollars is worth it.
We'll get into the ins and outs of the purchasing process in more detail with our final review, but for now let's take a quick look at the Polygon Siskiu DB, a sub $2K dually loaded with off road worthy features.

The Siskiu is an all-new bike for 2016, previously called the Recon which we tested last year. Click here for our review of the 2015 Recon 4. We found the lower price point Recon 4 to be a great handling bike but lacked in a few areas of finishing detail like the cable routing and a couple spec areas. Fast forward to now, and the Siskiu D8 looks to have it all sorted and more.
The Polygon uses aluminium frame with RockShox suspension front and back, Mavic wheels with a Shimano drivetrain and hydraulic disc brakes. It's all very decent kit, and in our experiences there isn't any obvious parts that wouldn't be up for real mountain biking use.
Weighing under the 13.5kg mark is pretty sound, considering the price tag, we were impressed when we first put it on the scales.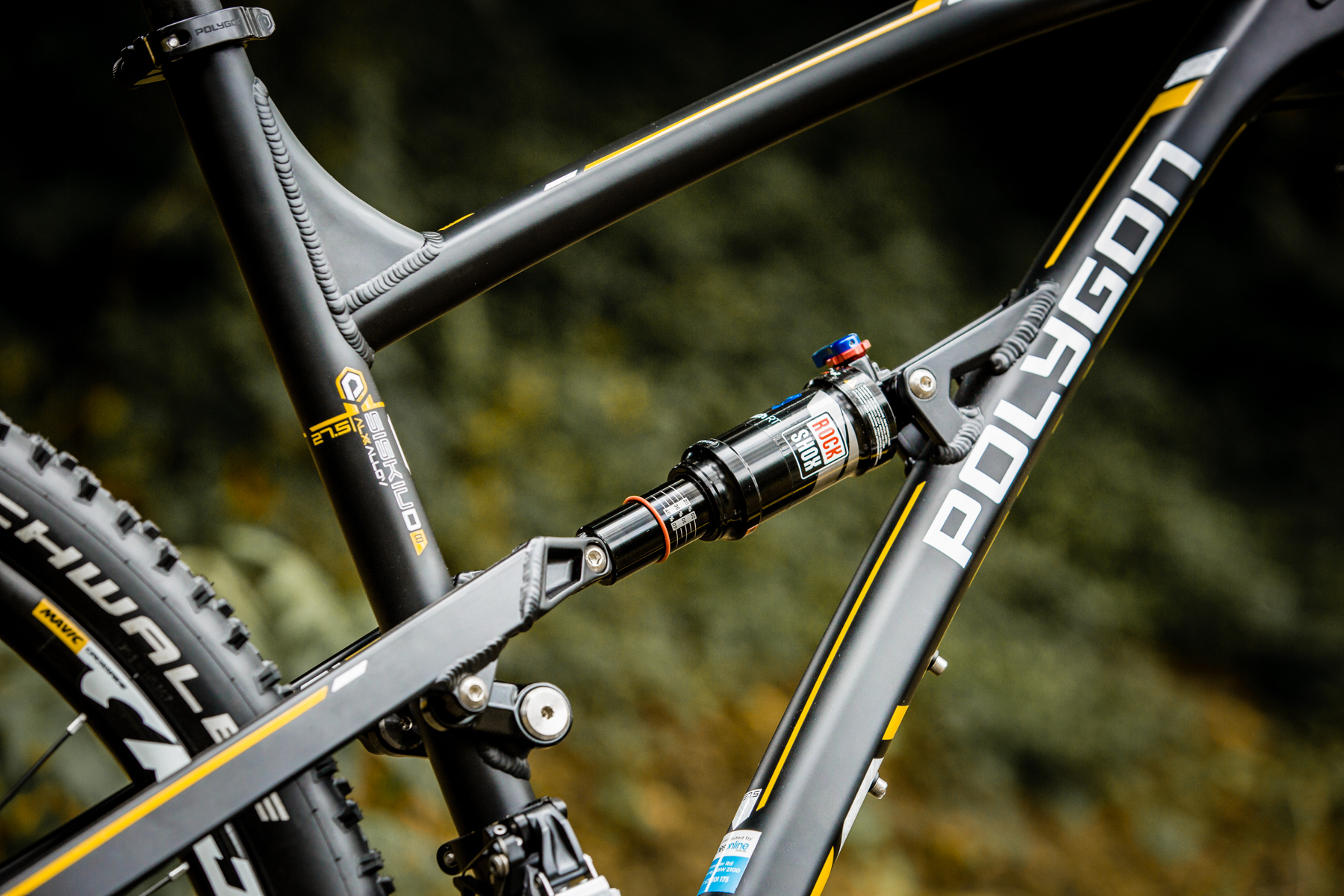 27.5″ is the wheel size, which should really let the Siskiu feel alive and playful on the trails, and 120mm of travel front and back puts it in the all-rounder category. The wide range of gears will also favour the beginner rider, low enough to climb hills without having to get off and push.
But a real mountain bike is more than just the sum of its parts, its credibility can be won or lost when the wheels start to roll in the dirt and the terrain turns up and down, so let's see how it goes. Stay tuned for our full review soon.