Suplest are little-known to us here in Australia, for good reason. The relatively young company based in Bern does only cycling shoes, catering solely for the high end of the market and they certainly have an eye for stylish design with all their shoes, road and mountain bike.
We have the Edge/3 Performance and Edge/3 Pro from their cross country range to get accustomed to, with a super-light construction and a carbon sole stiffer than a frozen Swiss cheese these guys are built for XC racing, there's no doubt about it.


BOA dials, carbon shields, lightweight mesh, grippy heel material and a reinforced toe box make these shoes quite unique in construction and the fancy triangular shaped upper material gives them an appearance like no other.
Pricing is what you may expect from a tiny boutique shoe manufacturer, $395 for the grey Performance model and $495 for the Pro. Certainly not cheap, but even after one ride we're sure they'll stack up with performance to back the dollars.
The Pro scores a full carbon shield under double BOA laces for even tension over the upper part of the foot, otherwise the Pro and Performance models are very similar in features.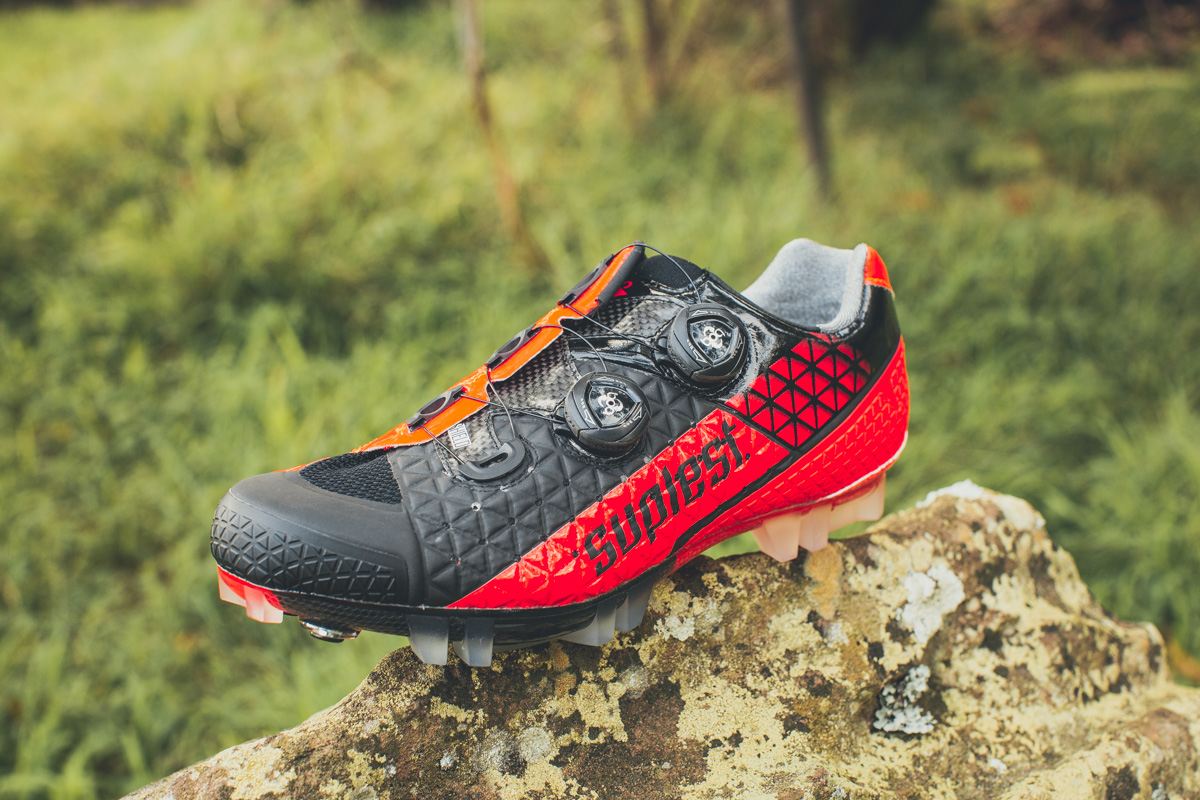 Stay tuned for our full review once we put some miles on these snazzy Swiss numbers.