Fine Italian fashion made into a quality range of ergonomic components, fi'zi:k focusses on providing for the contact points of your ride, like saddles, shoes and cockpit parts.
Flow had a chance to view the 2015 range from fi'zi:k, and this is what caught our attention.
[divider]M3B Uomo[/divider]
With such a supple leather material used in the upper of the shoe construction, the M3B UOMO can conform to the foot for a snug fit, whilst the BOA dial pulls even tension for security. Their first BOA shoe for mountain biking weighs an impressive 350 grams (size 43) and will set you back $349 Aussie bucks.
[divider]M1 Uomo[/divider]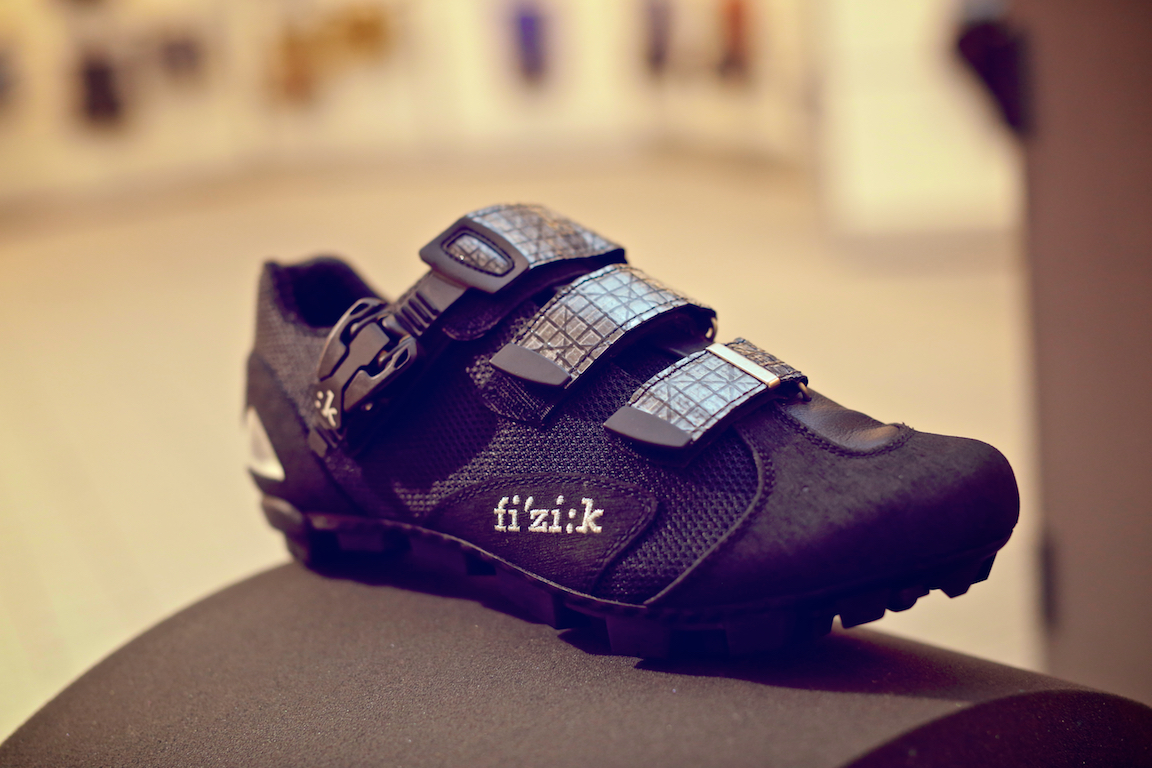 The M1 shoes are like no other shoe on the market, using unique materials and fine attention to detail, they also take fit to the next level with a heat foldable insole. For $449 they weigh a svelte 380g.
A carbon sole, kangaroo leather and sail cloth make up these shoes and we are dying to test them out.
Included with the M1 shoes are the customisable insoles from 3D Flex. Sold separately for around $110, these insoles use materials with names like: Transflux, Ortholite and Podiaflex to achieve conforming shapes arch support and vibration dampening. Click here for more info on the insoles.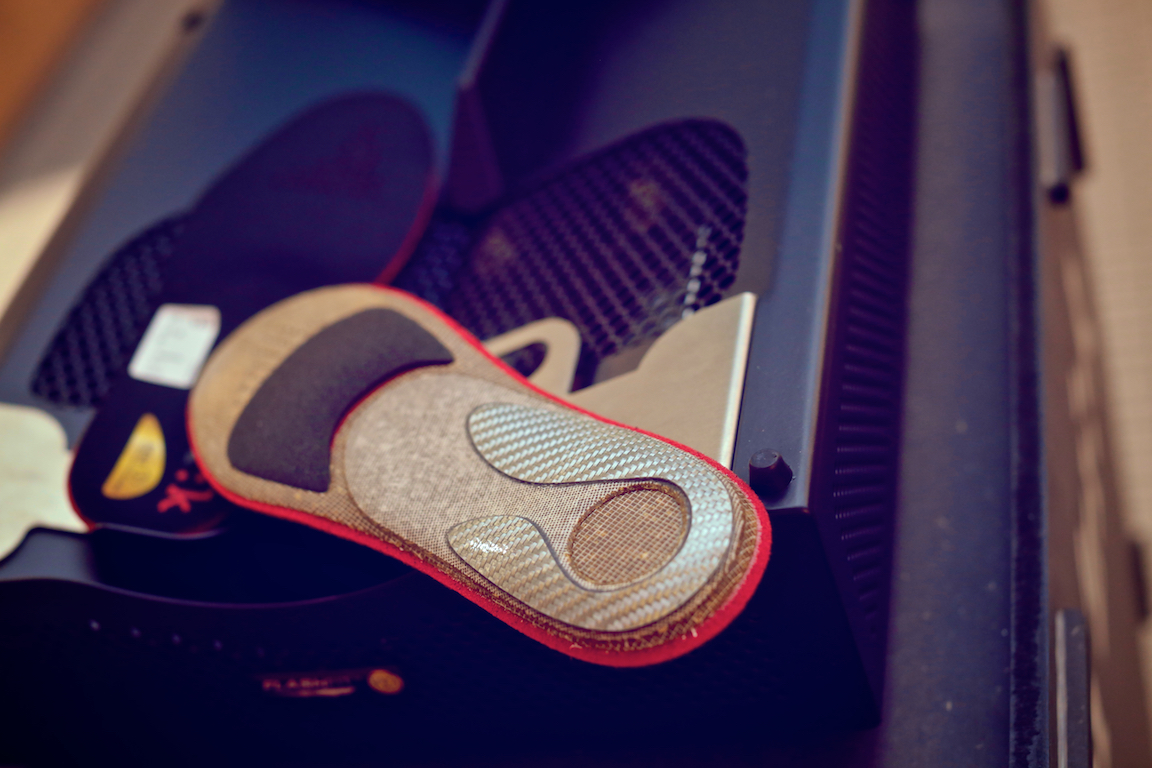 [divider]The 29er specific saddle, f'izi:k Thar[/divider]
f'izi:k address the need for a different saddle position when riding 29er bikes, with the big wheels forcing the rider to sit more towards the back of the saddle. The THAR has rails with 95mm of fore/aft adjustment, 25mm longer than normal. The rail is longer towards the rear of the saddle to help you push it further forward.
The Thar 29″ will start at $139 and go up to $179 for lighter rails.
For more info jump to http://www.fizik.com/en/