We've received our new long-term test bike, and we are as curious as a cat to get to the trails and spend some quality time with one of the whackiest mountain bikes on the market.
What on earth is it!?
The Wolf Ridge 9 is a 160mm travel 29er with a full-carbon frame that uses Naild's R3ACT – 2 Play suspension platform, a mono-stay design that telescopes rearward to create a certain amount of anti-squat (chain growth). Under pedal power the suspension firms up to create a stable pedalling bike, and believe us – it hardly bobs at all when you pedal it. The efficiency of this bike is unworldly.
---
See the Wolf Ridge in action in our video intro here:
---
160mm travel, with no lockout!?
Yikes, a bike without a lockout to this particular Flow guy is like a hug without the squeeze, weird, and anxiety-inducing! When we spoke to the crew at Marin HQ, they were adamant that the due to the exceptional efficiency that the R3ACT – 2 Play provides, they deliberately left the lockout out of the equation to prove a point. They're up against some pretty solid opposition on this one, so let's see how that plays out.
Will we miss fiddling with compression adjustments? Or is this wonder-bike capable of doing without?
Next-to-nothing in the way of shock damping.
To really confuse you, what were you to think if we said the RockShox Monarch (this bike was in manufacturing before the metric Deluxe shocks were widely accepted) has almost no damping. Yeah, crazy, right!?
The R3ACT – 2 Play takes care of the damping in other ways, how? We don't actually know… Can we get back to you on that one?
Similar to the Polygon, right?
Correct, Marin and Polygon share the same parent company and hence they both utilise Naild's suspension platform. Polygon has two bikes with theR3ACT – 2 Play; the XQUARON EX and Polygon XQUARONE DH. We reviewed the EX9 last year and it both baffled us and blew us away, have a look at that here: Polygon XQUARONE EX9.
Is it expensive, heavy, flexy, high maintenance?
Marin is sold direct-to-consumer here in Australia, and we think the $7599 stacks up well against the competition, considering the spec, carbon construction and innovative design. It's not the lightest at 14.3kg for our medium test bike with pedals, and yes the rear end does flex a lot more than many other comparable bikes. Marin says it's not 'bad flex', and there is plenty of merit to that point of view, and after a couple of rides we can vouch for the way the bike tracks and holds lines when the going gets rough, but, it's a little weird none-the-less.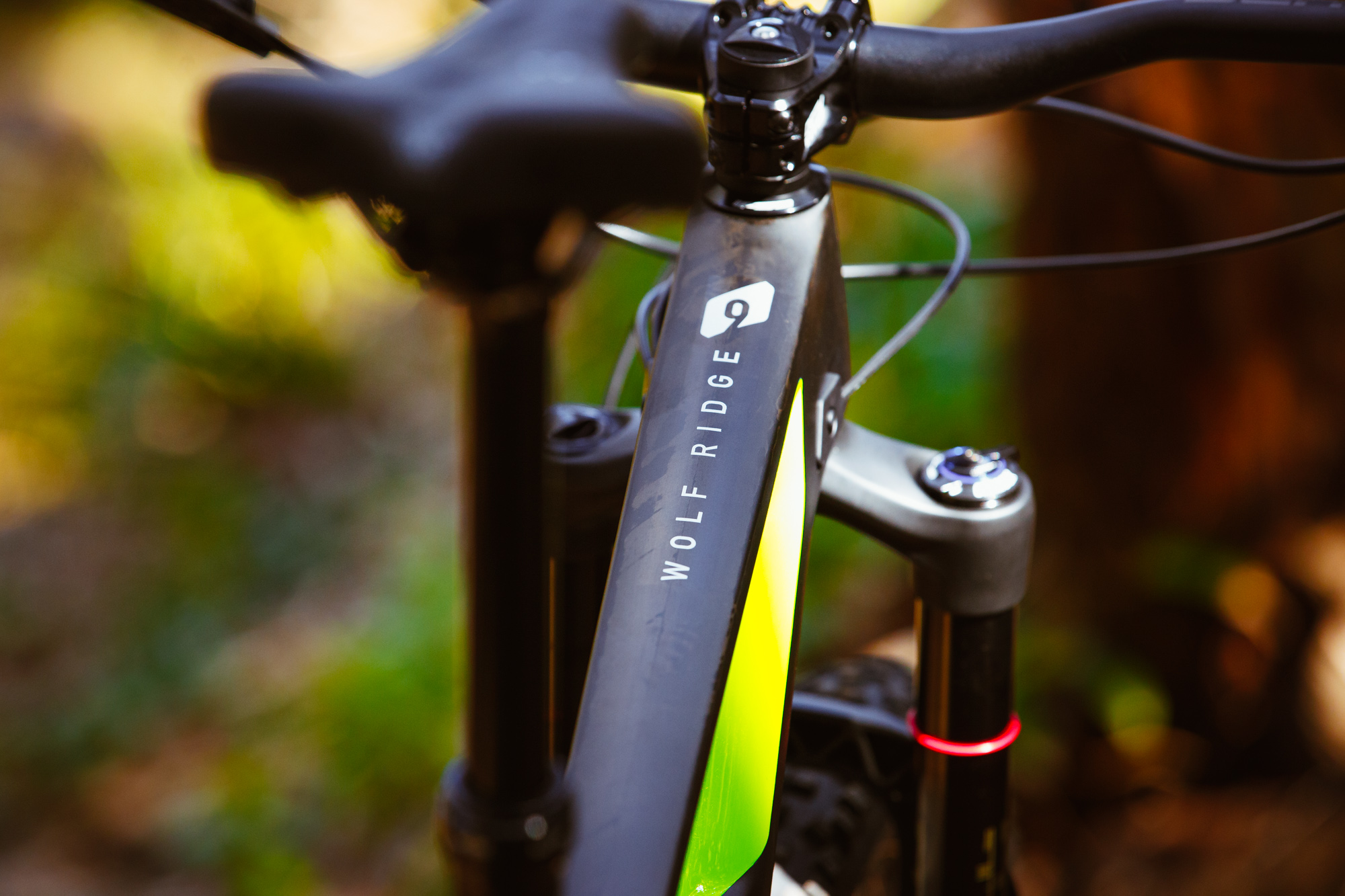 And as far as maintenance goes, we have the opportunity to put this one on long-term test, so we'll be hanging onto it for a wee while to get right into it, durability and ongoing maintenance will become a part of the assessment. We plan to tweak the rear suspension ride-height to hopefully get more comfortable on the steeper climbs with its ultra laid-back seating position; we'll also tidy up the cables and brake lines a little.
Long-term test bikes also give us a platform to try out new components that grab our attention, and we've got some great kit coming, so stay tuned for how this bike stacks up against its reputation and also what new parts are heading our way.
Let's shred; we are excited!