Dan reviews the new Norco Fluid FS 2023
The timing of the new Norco Fluid FS could not have been any better. A perfect storm created by increased shipping and manufacturing costs, a falling Aussie dollar and the ongoing supply challenges thanks to the Covid-19 pandemic has seen a significant increase in bike prices over the last two years. Nowadays it's common to see carbon mountain bikes selling for well over $10K, putting the top-end models way out of reach of most people's budgets.
So you can imagine it was quite the breath of fresh air when the new Fluid FS turned up for testing. Thanks to its alloy frame, this bike comes in substantially cheaper than its carbon cousins. Make no mistake though, this ain't no budget bouncer. Indeed with its shiny gold Fox forks, custom-tuned shock, size-specific geometry and Shimano XT groupset, this is designed to be a high performance trail bike. Could the new Fluid FS be the alloy antidote to costly carbon?
This is a solid all-round trail bike, and it's a great example of how considered geometry and well-tuned suspension can offer loads of capability without having to resort to excessive amounts of travel.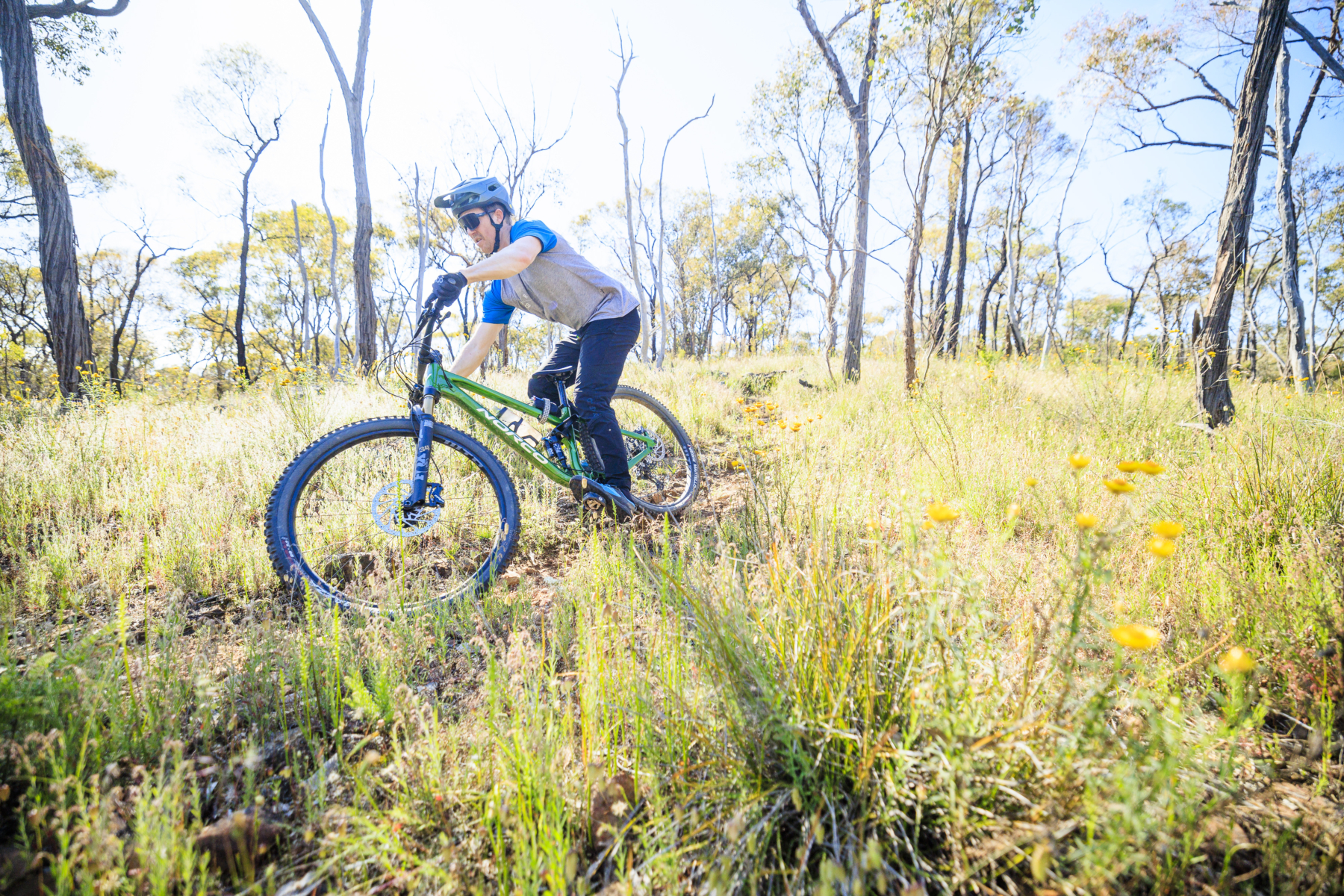 Norco Fluid FS overview
Sitting squarely in the 'trail' category, the new 2023 Norco Fluid FS is effectively the alloy version of the Optic. However, the two bikes don't follow quite the same recipe.
The Fluid FS features a 140mm travel fork and a four-bar suspension design, though it gets a lick more travel out back. There's 130mm of rear wheel travel, which is delivered via a longer-stroke shock that's designed to offer a more active and plusher ride quality compared to the Optic.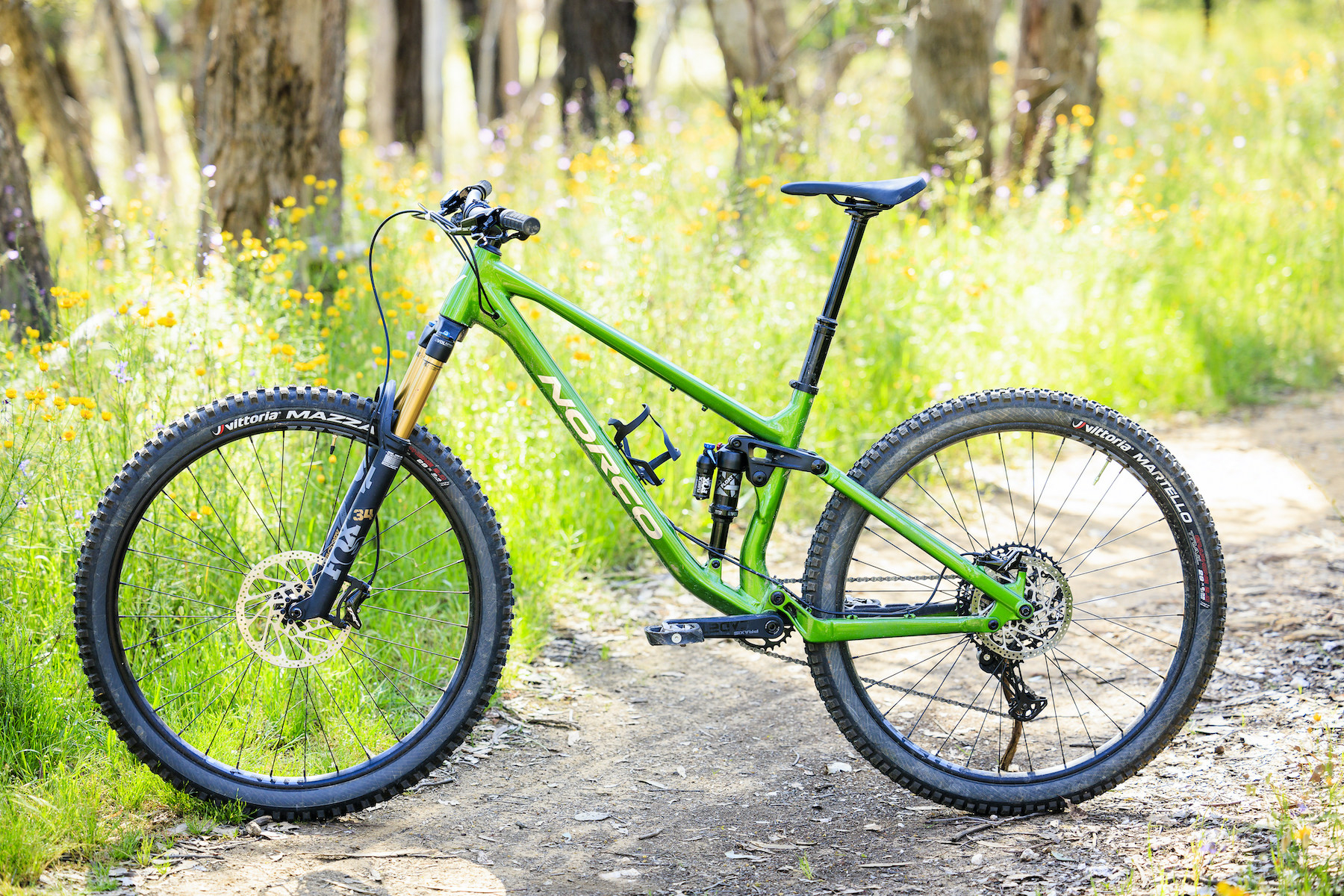 Manufactured from hydroformed 6061 alloy, the Fluid FS frame is all-new for 2023 and incorporates some subtle refinements over its predecessor. The geometry has been updated to incorporate size-specific rear centre lengths, and it adopts a fatter 34.9mm seat tube that has been shortened to allow for long-stroke dropper posts.
In the centre of the frame you'll find a chunky one-piece forged alloy rocker link, and that's complemented by larger pivot bearings, which are double-stacked at specific pivot points to boost lateral stiffness and improve long-term durability.
Overall it looks notably beefier than the old Fluid FS, which follows a similar theme to some of the more muscly trail bikes out there such as the latest Trek Fuel EX, Canyon Spectral 125 and Giant Trance X.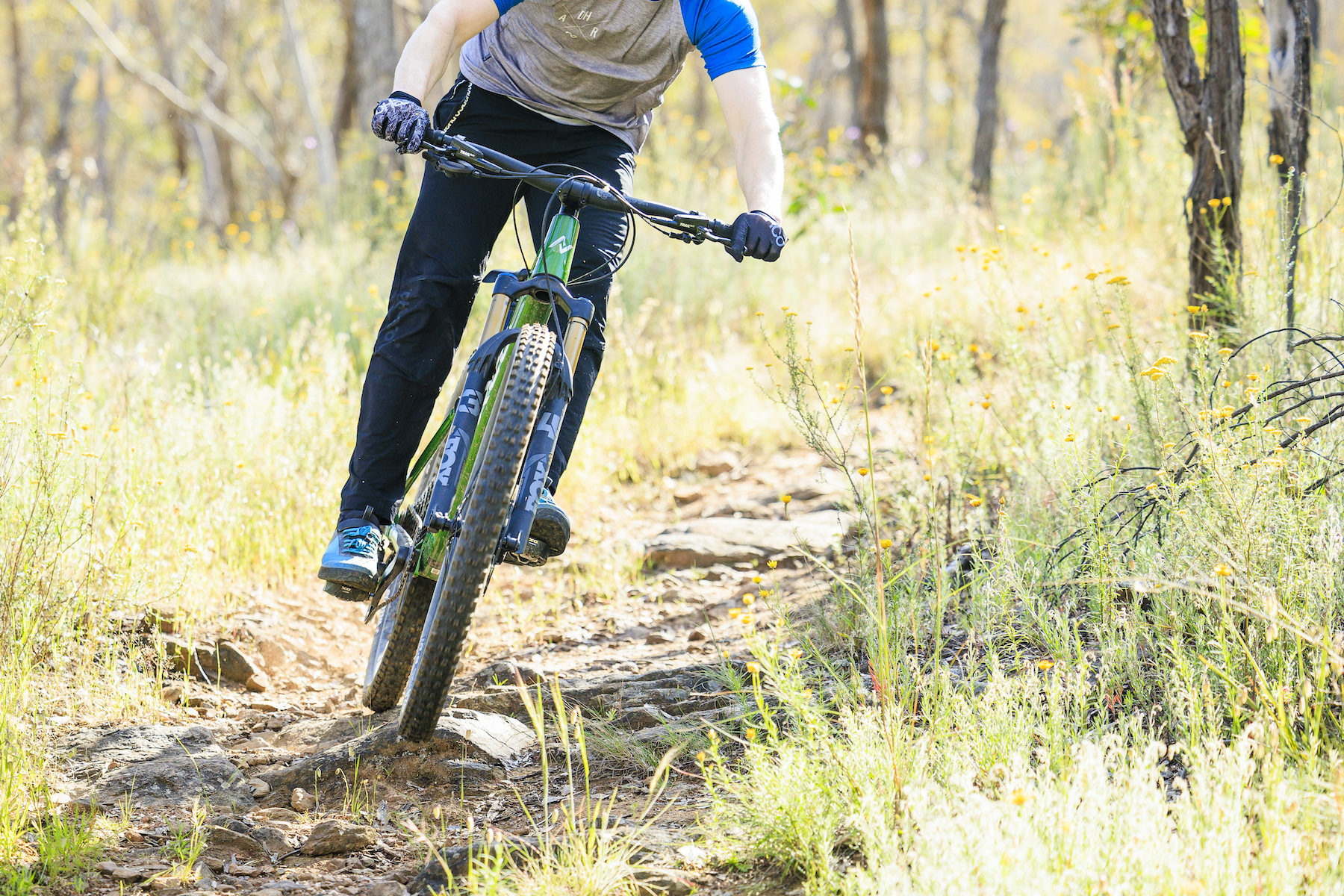 Norco Fluid FS price & specs
There are four models available in the 2023 Norco Fluid FS lineup. All of them feature the same frame, a 140mm travel fork, air-adjustable shocks, 4-piston brakes and a 150-200mm travel dropper post.
Prices kick off at $3,199 AUD for the entry-level Fluid FS A4, and go up to $5,199 AUD for the Fluid FS A1 that we've been testing. You can see all the specs, pricing, geometry and details of the full range in our Norco Fluid FS range overview.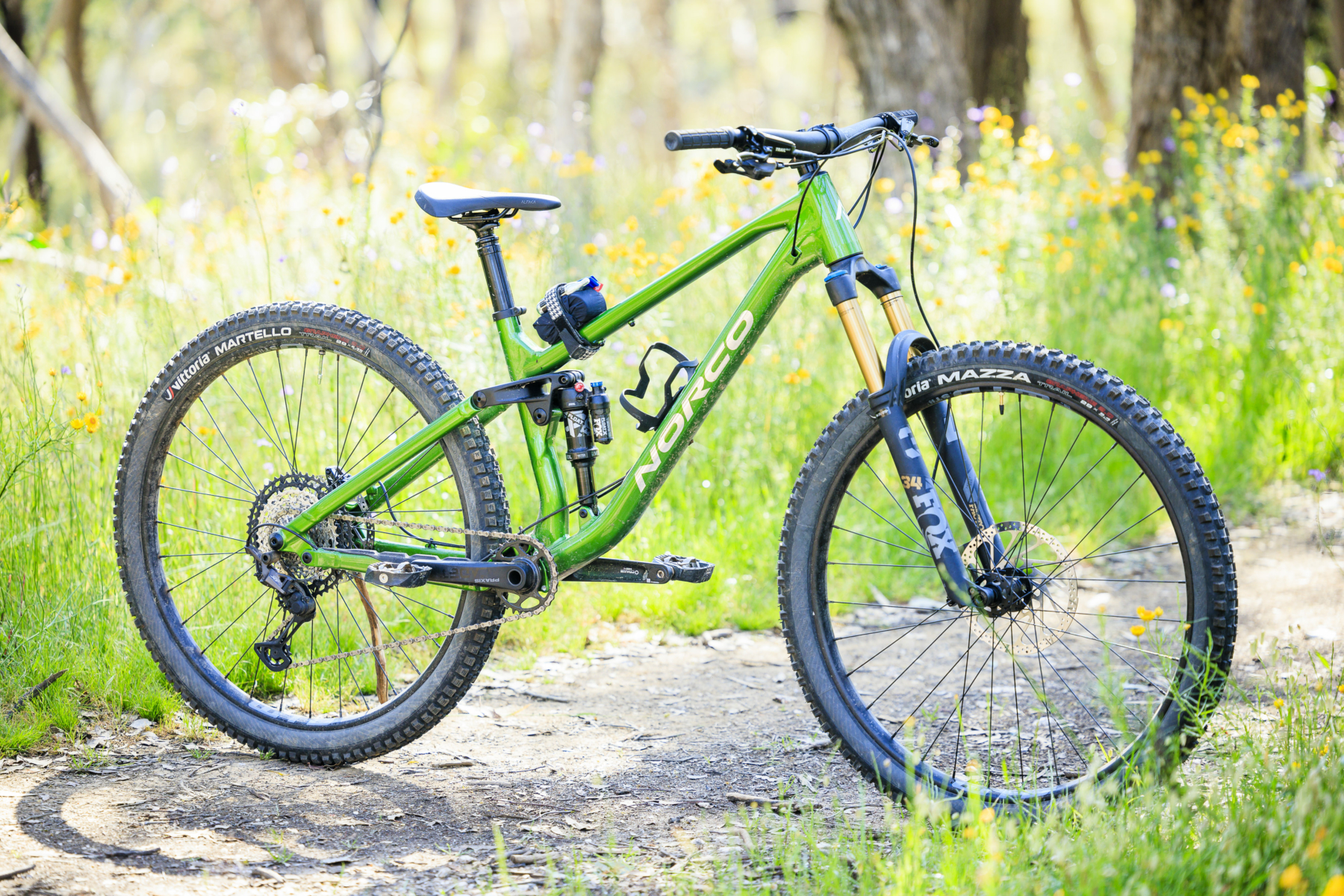 2023 Norco Fluid FS A1 Specifications
Frame | 6061 Alloy, Four-Bar Suspension Design, 130mm Travel
Fork | Fox 34, Factory Series, GRIP2 Damper, 44mm Offset, 140mm Travel
Shock | Fox Float X, Performance Elite, 210x50mm
Wheels | Bear Pawls Hubs & Stan's NoTubes Flow S1 Rims, 29mm Inner Width
Tyres | Vittoria Mazza 2.4in Front & Martello 2.35in Rear
Drivetrain | Shimano XT 1×12 w/30T Praxis G2 Cadet Crankset & 10-51T Cassette
Brakes | TRP Trail EVO 4-Piston w/203mm Front & 180mm Rear Rotors
Bar | TranzX 6061 Alloy, 20mm Rise, 800mm Width
Stem | 6061 Alloy, 40mm Length
Seatpost | SDG Tellis, 34.9mm Diameter, Travel: 150mm (S), 170mm (M-L), 200mm (XL-XXL)
Saddle | Fizik Alpaca Terra
Confirmed Weight | 15.38kg
RRP | $5,199 AUD
Indeed with its enduro-like riding position and active suspension, it can occasionally draw you into entering chunky trails at higher speeds than perhaps you should.
Norco Fluid FS sizing & geometry
At 183cm tall, our tester Dan has been riding a Large size in the 2023 Norco Fluid FS A1. The sizing has been perfect too, with the Fluid FS providing a contemporary riding position that mimics a longer travel enduro bike.
The roomy 480mm reach is matched to a short 40mm stem, and Norco gives you plenty of steerer tube from the factory for adjusting the bar height to your liking. The sweep profile and 20mm rise works well, though we did chop the 800mm bars down to our preferred width of 780mm.
Our large size frame features a 65° head angle and a 77° effective seat tube angle. The rear centre length varies throughout the size range, going from 425mm on the Small, to 445mm on the XXL. The rear centre on our size Large splits the difference at a relatively compact 435mm.
Also nice to see on the Fluid FS is the use of short seat tubes, which are only curved just above the BB shell to allow for a decent amount of seatpost insertion. Our test bike came with a 170mm dropper, but it would easily fit 200mm.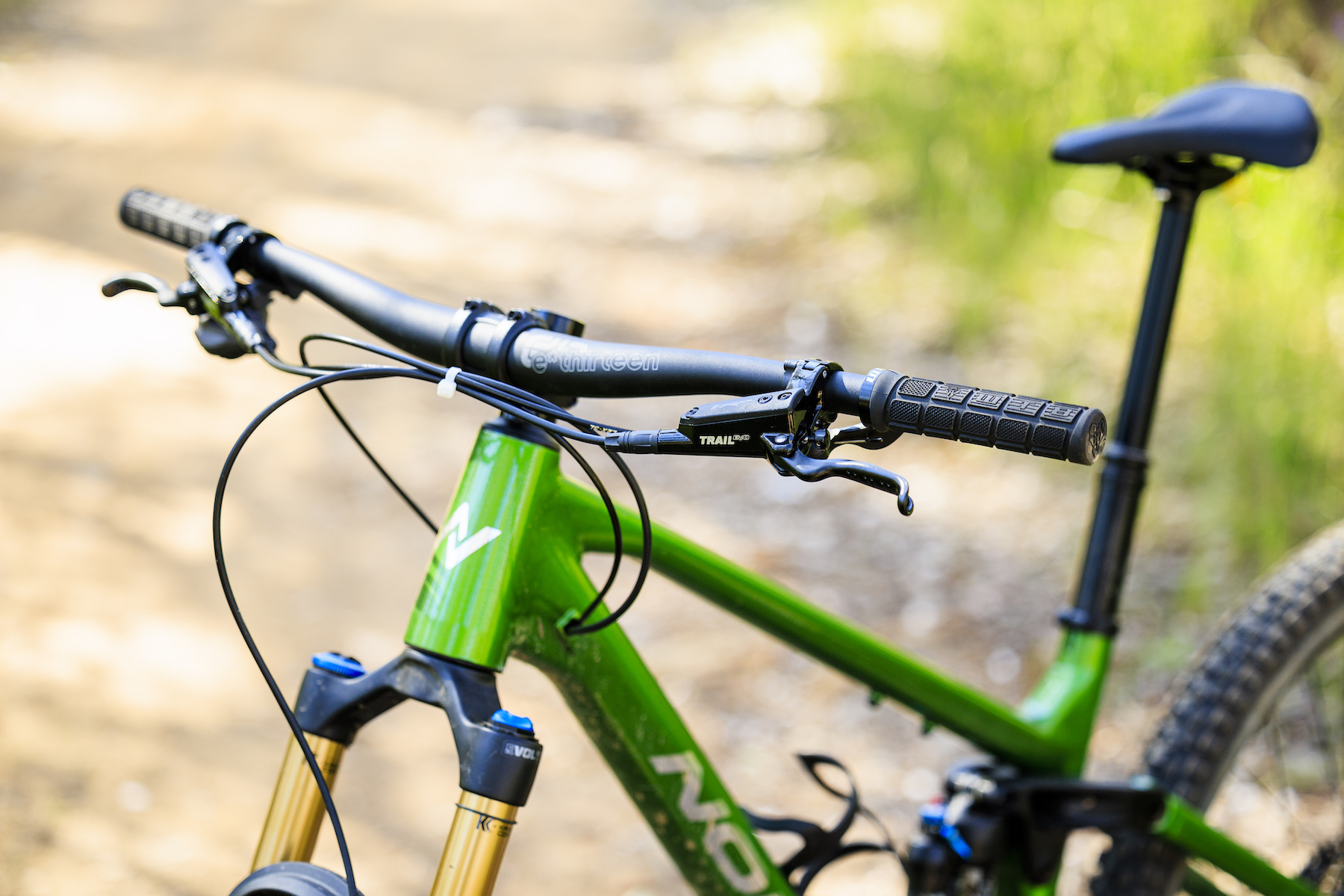 Suspension setup
Setting up the suspension on the Norco Fluid FS is made easy thanks to the Ride Aligned system.
Simply input your height, riding weight (including gear) and skill level into the online calculator, and out spits suggested pressures, rebound and compression settings. It'll even recommend how many volume spacers you should be using, along with suggestions for tyre pressures and cockpit setup.
We've used the Ride Aligned system on a variety of Norco bikes over the last few years, and we continue to be impressed by the level of detail it provides. Even if the suggestions only give you a starting point, it still goes a long way to getting the most out of your new bike, particularly if you're not an expert on suspension.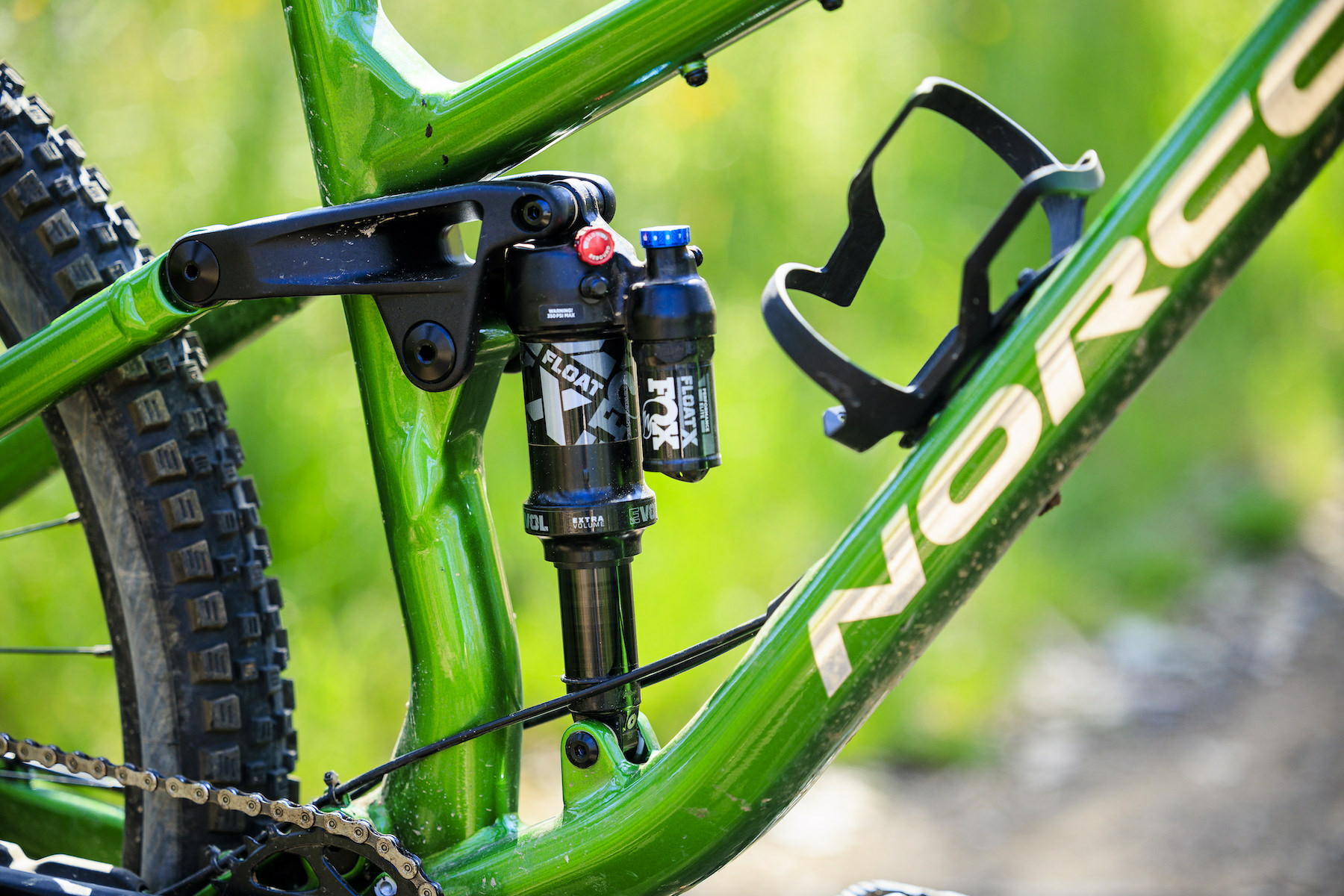 We started out with the recommended settings for Dan's weight, which is 83kg with riding gear. While the Fox 34 came from the factory with a single volume spacer installed, the Ride Aligned calculator suggested three. We added two volume spacers, and were happy to find the recommended settings were pitch-perfect out on the trail.
The shock settings also worked well, though Dan found he wanted a tad more support given how hard he was riding the bike. The Float X comes standard with a 0.4³ volume spacer, and he added a 0.2³ volume spacer partway through testing to increase bottom-out resistance.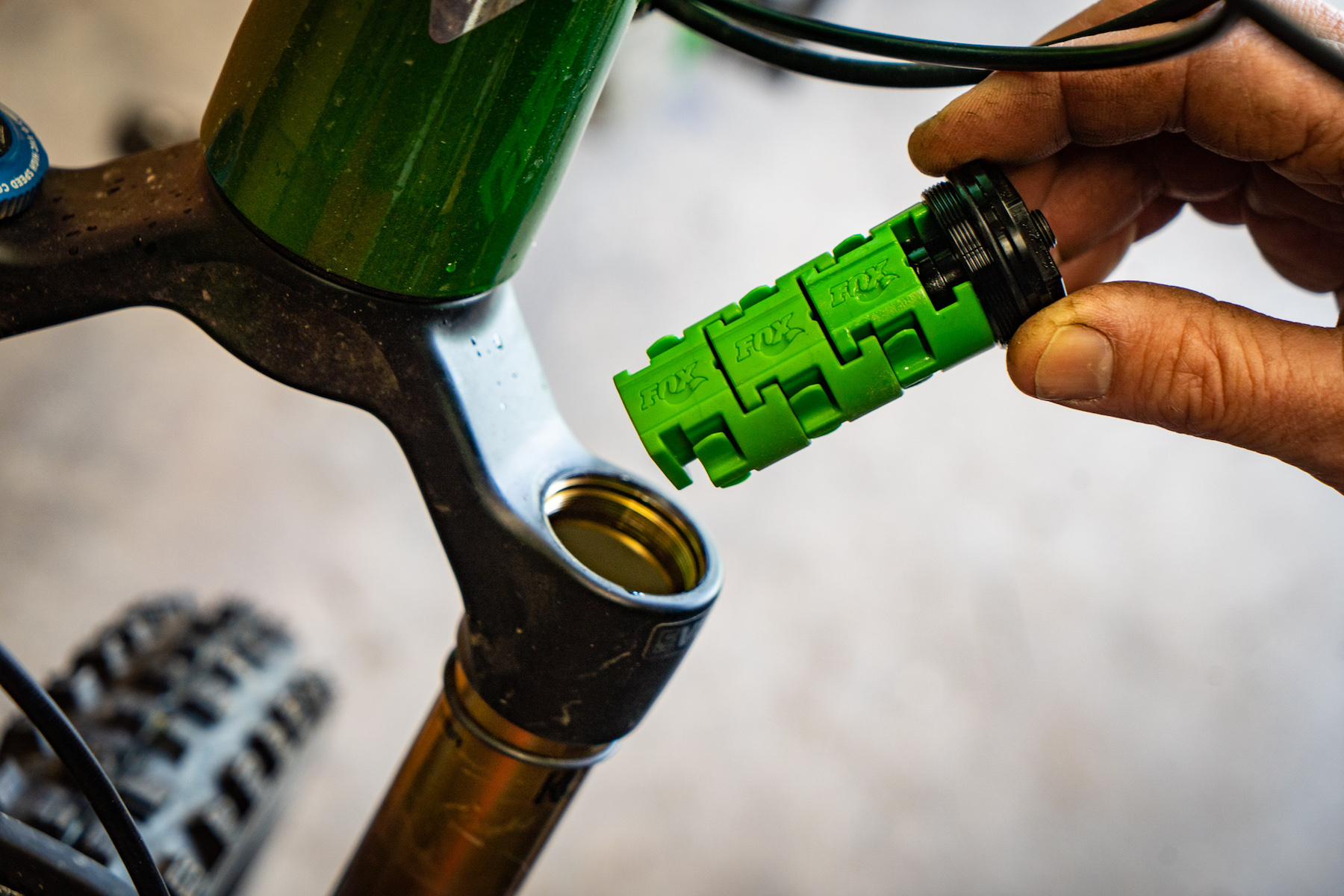 Norco Fluid FS weight
Out of the box and with the tyres set up tubeless, our Norco Fluid FS A1 weighs 15.38kg. That is quite heavy for a 130mm travel trail bike, and is the main downside of using a beefy alloy frame.
According to Norco, the Fluid FS frame weighs in around 3.9kg including the Float X shock. To put that number into perspective, a carbon Specialized Stumpjumper frame, which is one of the lightest in the trail bike category, weighs 1.6kg less.
Of course the carbon Stumpjumper does sit in a much higher price bracket. And given that Norco has always trended towards producing robust frame designs over chasing grams, the Fluid FS' weight really shouldn't come as much of a surprise.
A chunk of weight can also be attributed to the wheelset, which came in at a porky 2,291g on our workshop scales. The tyres aren't overly heavy though (950g for the Mazza and 1,001g for the Martello). Given the ferocity of our local trails, we added a CushCore Pro insert into the rear wheel and set tyre pressures at 24-26psi.
What do we dig about the Norco Fluid FS?
We have been so impressed by the 2023 Norco Fluid FS. This is a solid all-round trail bike, and it's a great example of how considered geometry and well-tuned suspension can offer loads of capability without having to resort to excessive amounts of travel.
The suspension quality is fantastic, with both ends offering a supple feel right out of the box with no bedding in required.
The Fox 34 GRIP2 is a marvellous performer thanks to its hyperactive sensitivity, allowing it to hoover up both small debris and bigger hits with aplomb. It's a great match for the Float X, which has been custom-tuned to the Fluid FS' kinematics. As well as having a longer stroke shock and a lighter rebound tune compared to the Optic, the Fluid FS also features less anti-squat. The result is a plusher and more active rear end that generates masses of grip while producing very little feedback through the pedals.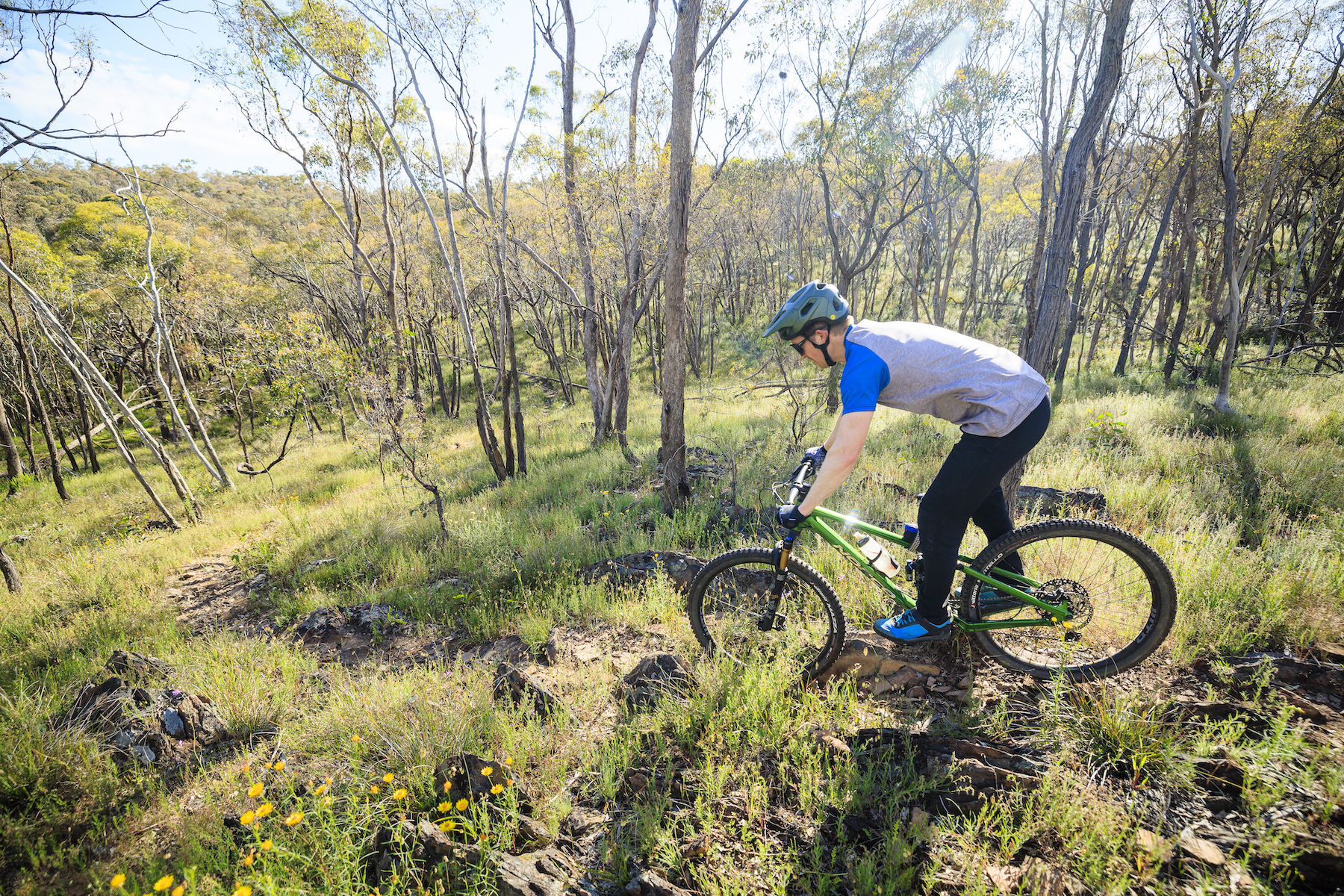 This beautifully balanced suspension performance gives the Fluid FS a composed feel whenever you point it downhill. And for the most part it does well to pretend like it has more than 130mm of travel. However, on really rough sections of trail it requires a bit more finesse and thought compared to a bigger enduro bike.
The flip side is that the Fluid FS is more playful and sprightly compared to bikes with more travel. While plush, the suspension offers good support through the feet. The low standover height gives you plenty of room to move about the cockpit, and along with the short chainstays, the Fluid FS feels fun and manageable, even at speed. It jumps well, with the sturdy chassis and well-tuned suspension soaking up landings without fuss.
Indeed it's very well suited to the majority of trails and the terrain we find in Australia. The 65° head angle seems to hit that Goldilocks sweet-spot of being neither too slow and floppy through wide-open corners, or too twitchy on flat-out descents. It's capable yet involving to ride, and is just as enthusiastic for pulling manuals and cutties as it is pinning a line through a rocky chute.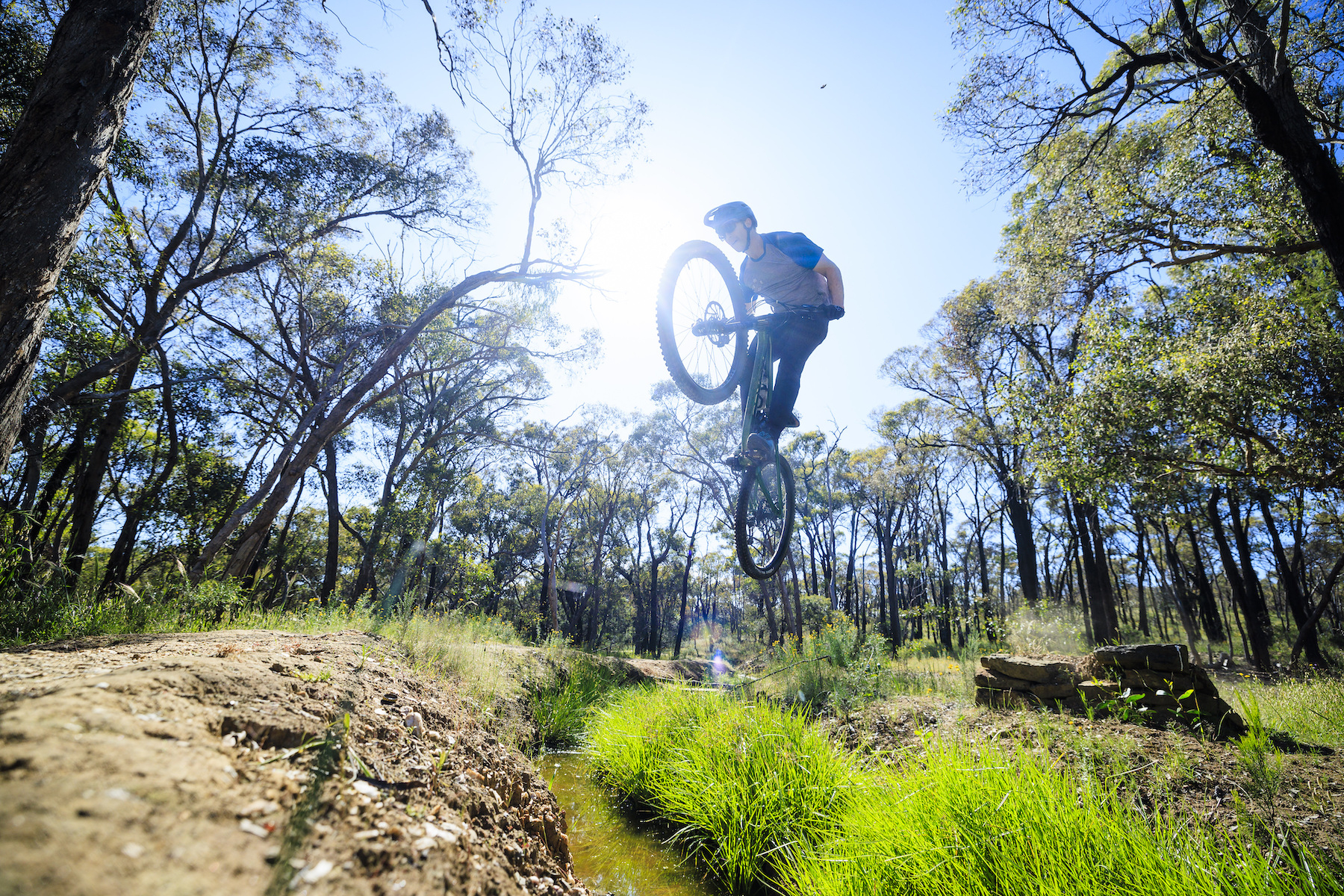 What didn't we like?
Honestly, there is very little that we didn't like about the Norco Fluid FS.
While it is heavy for a trail bike, the weight ended up being less of an issue than we initially anticipated, and it's certainly not the first thing you notice.
The shorter travel helps here, since the Fluid FS doesn't soak up all of your inputs when pumping the bike through smoother flow trails. It isn't the most efficient pedalling bike though, with the back end being quite active. Certainly on longer and smoother climbs, you'll want to flip the shock's climb switch to stabilise the back end.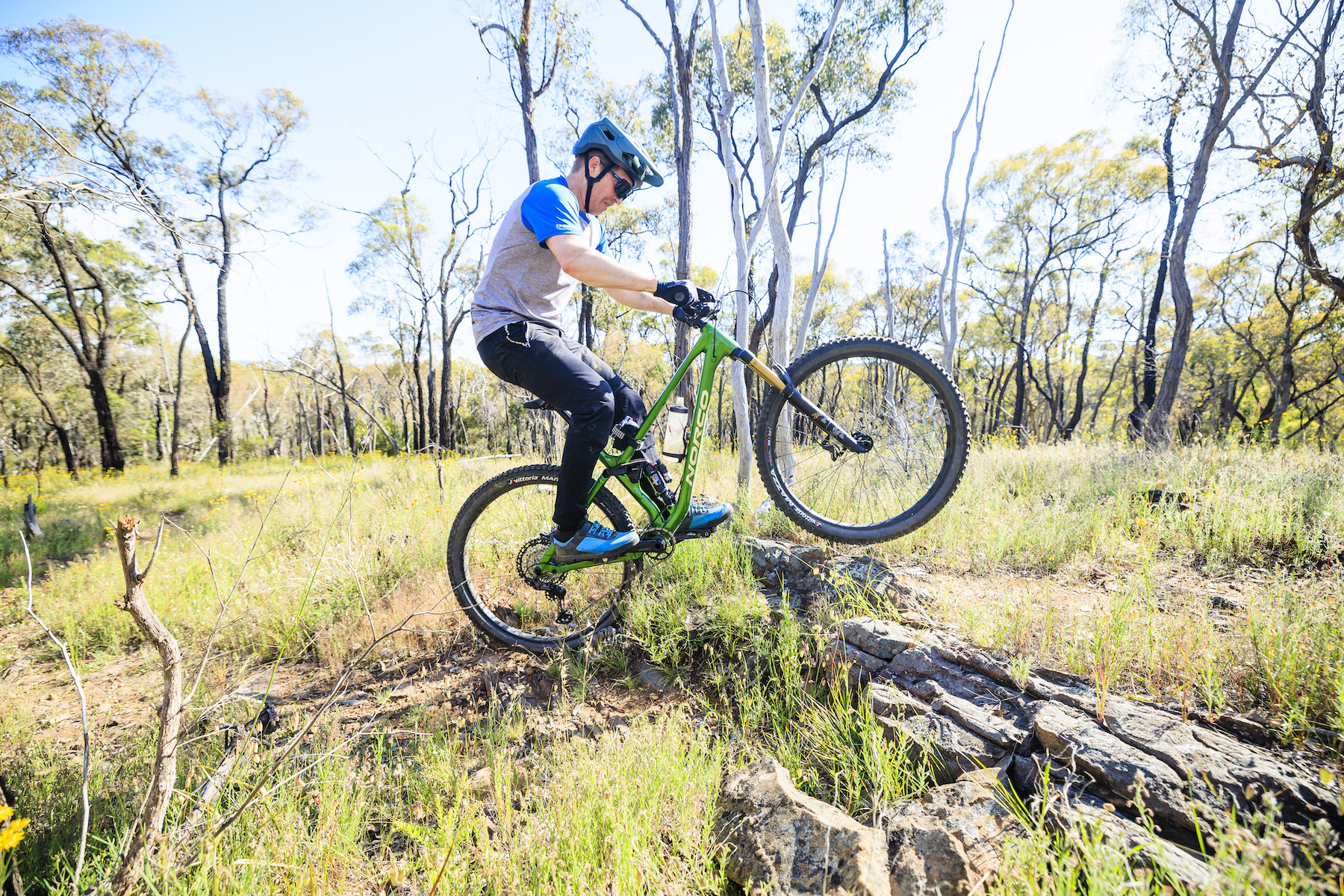 When things get rough and technical however, the active suspension allows the Fluid FS to climb smoothly and comfortably. Rear wheel traction is plentiful, and the seated position is nice and centralised thanks to the steep seat angle. Along with the 30T chainring, the Fluid is surprisingly adept on challenging ascents, providing you adopt a sit 'n' spin climbing style.
You will of course feel more of the weight on longer cross-country rides, which isn't helped by the Vittoria tyres. These aren't the fastest rolling option out there, with the soft compound and chunky tread up front adding noticeable rolling resistance. They have delivered good grip on our loose and rocky trails, though unfortunately the sidewalls of the rear tyre are already showing signs of distress, and some of the shoulder knobs are starting to get cut up. A tyre insert will be a valuable addition for any Fluid owner riding gnarlier terrain, though bigger riders may wish to upgrade to sturdier casings off the bat.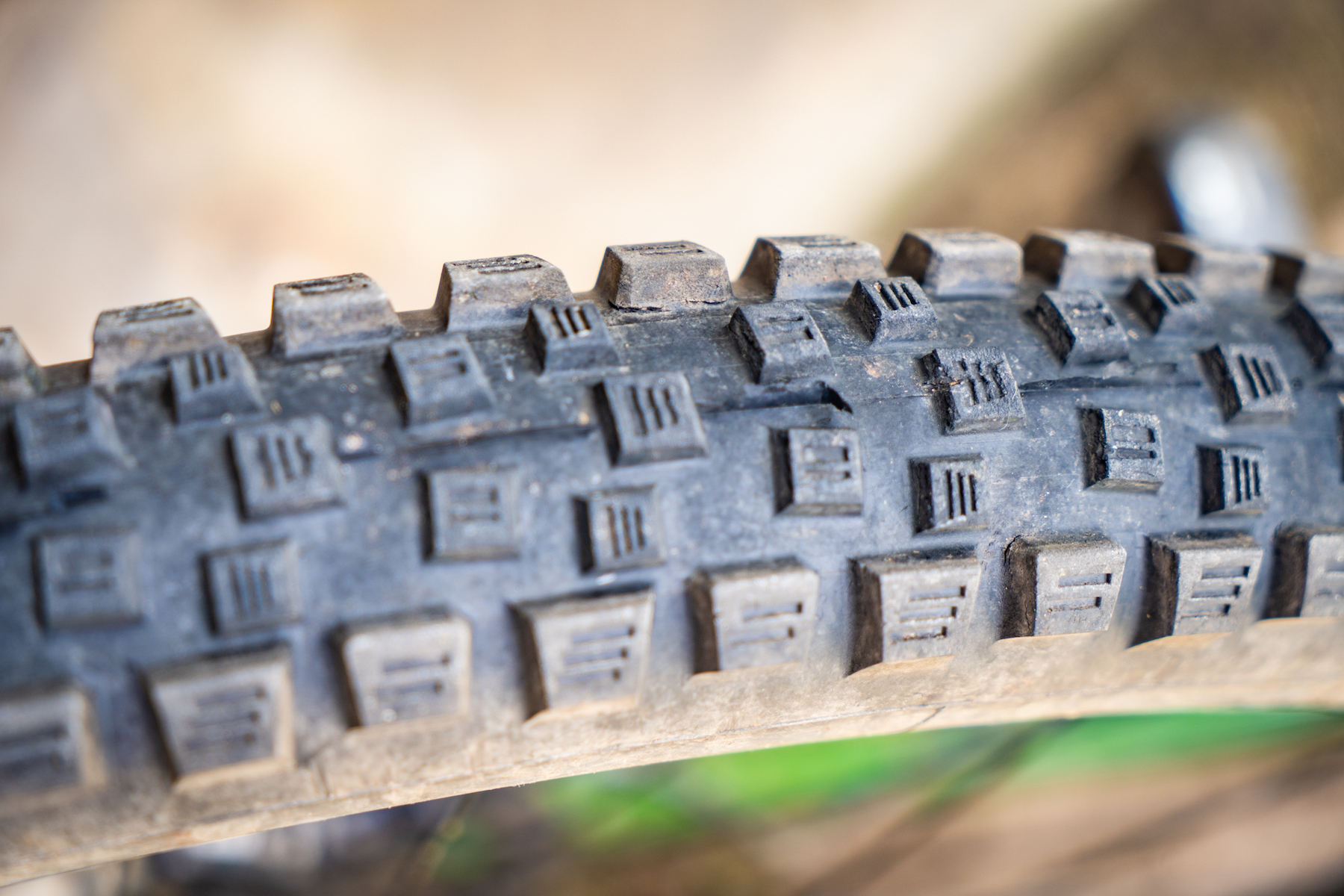 Part of the tyre wear is simply due to how hard you can ride the Fluid FS. Indeed with its enduro-like riding position and active suspension, it can occasionally draw you into entering chunky trails at higher speeds than perhaps you should.
When things get particularly rough however, the suspension can't manage multiple impacts as comfortably as its longer travel counterparts. It can still be ridden down some pretty ugly terrain, but it requires a skilled pilot to pick the smoother lines. Indeed there's less of a safety net compared to the longer travel Sight, which will be the better pick for riders who are looking for a little extra insurance on the descents.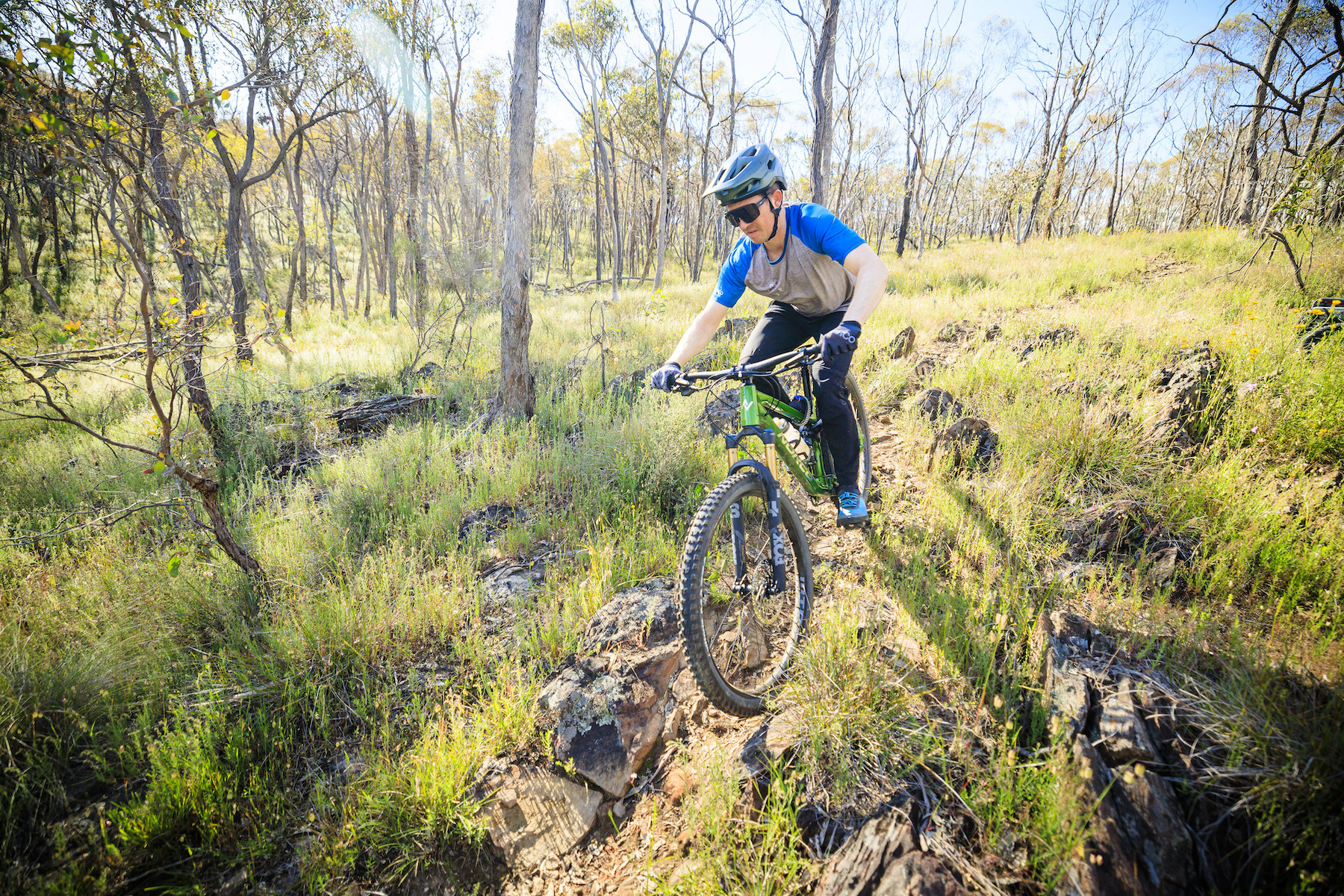 Component highs & lows
With its high quality suspension, grippy tyres and solid wheels, the Norco Fluid FS A1 has proved to be a mighty capable bike for the price.
We've been impressed by the TRP Trail EVO brakes, which offer a nice balance of raw power and fine-tune modulation. The lever shape has improved dramatically compared to older generation TRP brakes, being considerably smoother and more ergonomic.
The direct mount shifter is less ergonomic however, since it pushes the paddles further inboard than we'd like. Combined with the punchy upshift on the XT lever, there's a lot of wrist rotation required to shift into a harder gear.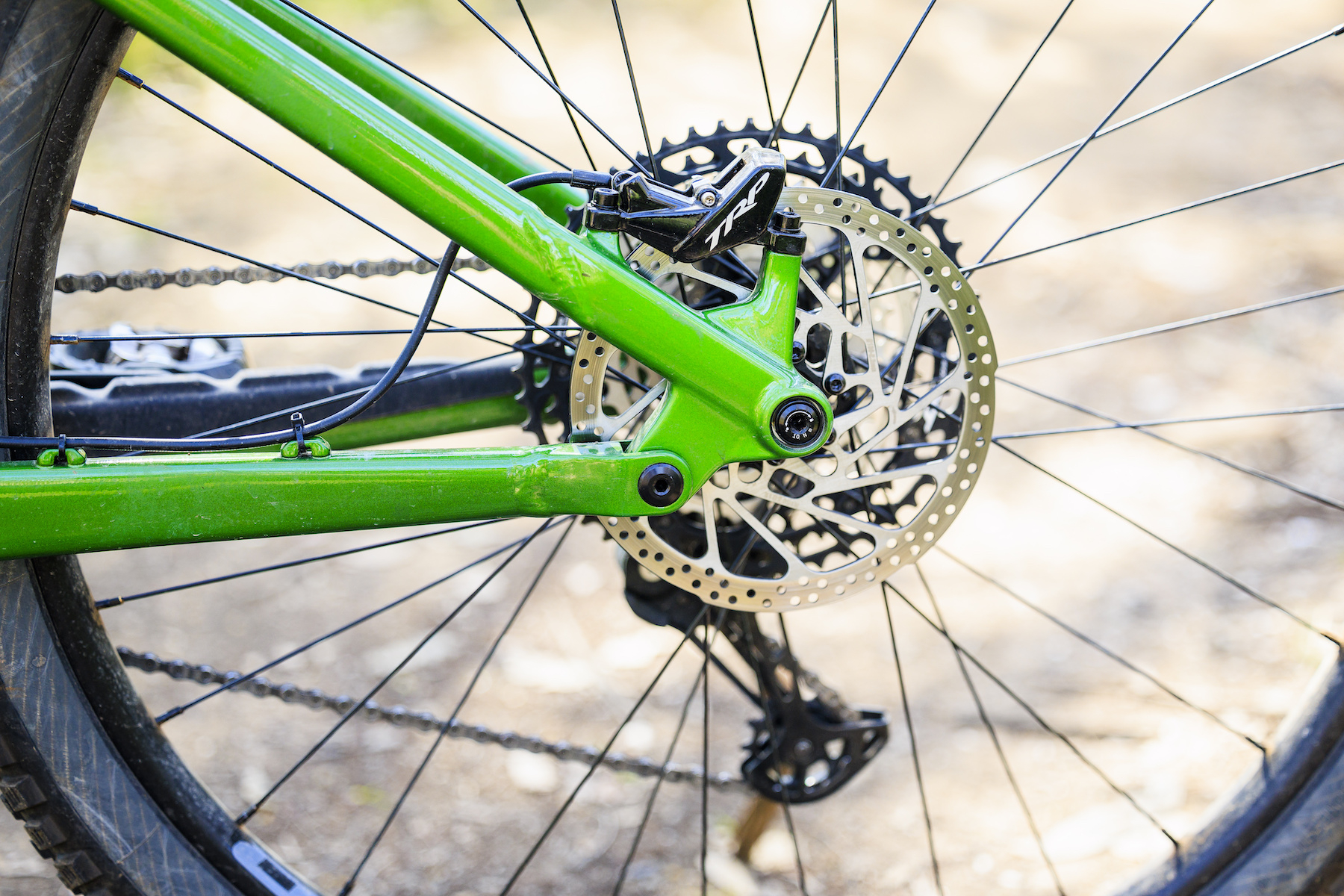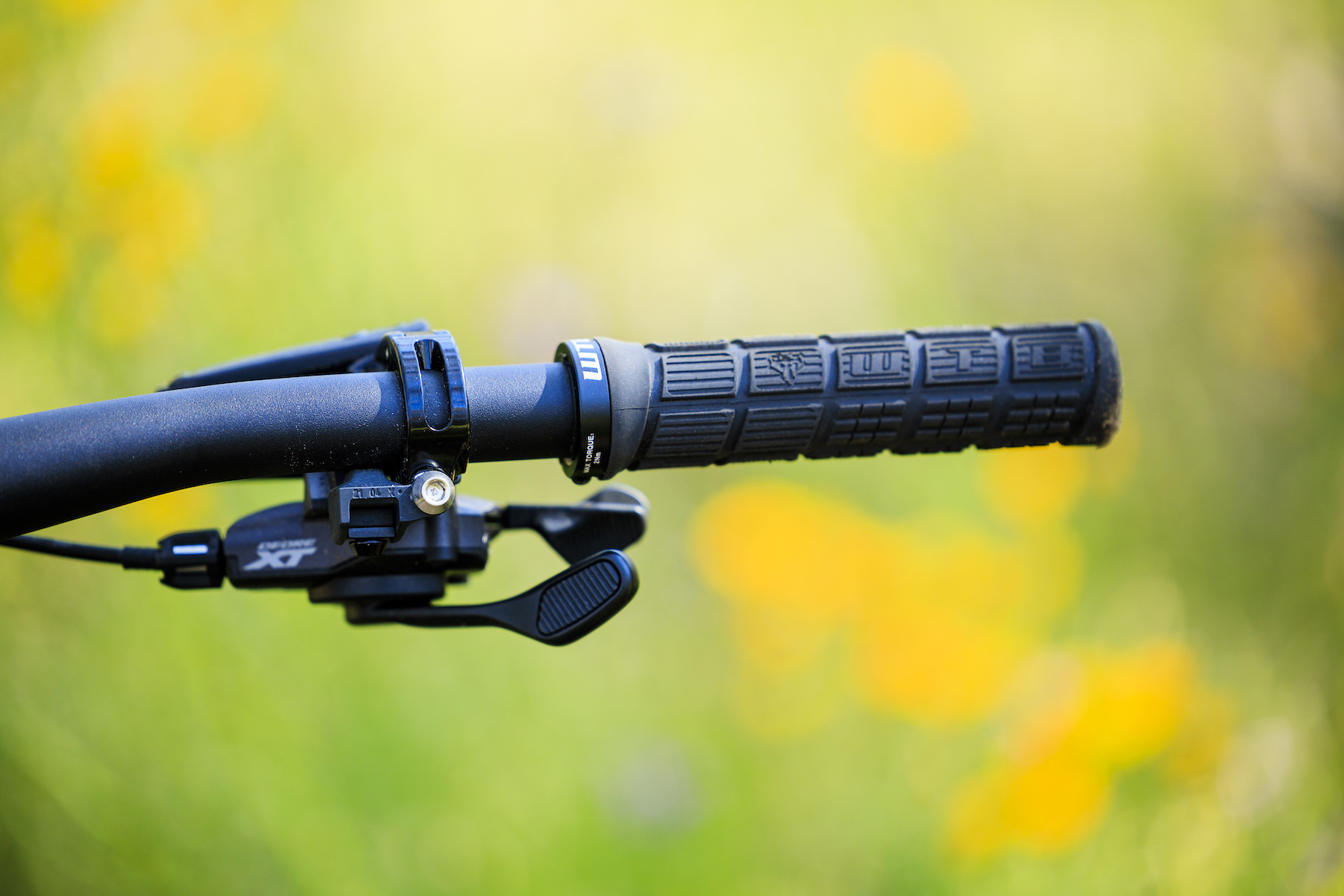 While we've had bad experiences with Praxis Wave Tech chainrings in the past, the Fluid is yet to drop a chain. The steel chainring likely helps here, as it will offer far better wear resistance compared to the alloy Praxis chainring on the Giant Trance 29.
During testing, Dan encountered a disconcerting 'clunk' that was occurring during suspension compression. This turned out to be the main pivot, which was a little light on grease. While we were checking the other pivots, the central rocker link pivot randomly seized up and broke. It was also bone dry, so after receiving some fresh hardware from Norco, we greased up the pivots, reinstalled everything, and the bike has been quiet since.
Along with the replacement pivot hardware, Norco sent us out a new downtube cable port. The original port saw the derailleur cable and rear brake hose rubbing on the shock's stanchion, though it has since been replaced by a new port that pushes the cables further down and away from the shock.
With the new port installed, the cable routing is well managed and free of any annoying rattles. It should also be noted that Norco has mercifully avoided the thru-headset trend. Along with the threaded BB, top tube tool mount and well-damped chainstay protector, the Fluid FS offers practical features that should make it an easy bike to live with in the long run.
We dig the dazzling green paint job, and the super smooth welds give the Fluid FS it a clean and seamless, almost-carbon like appearance. While most of the frame has held up well to general wear and tear, we did discover some tyre rub on the inside of the non-drive side seatstay when we were boxing up the bike to return to Norco. This is likely due to a combination of frame and rear wheel flex, and will be something that heavier and harder riders will want to keep an eye on.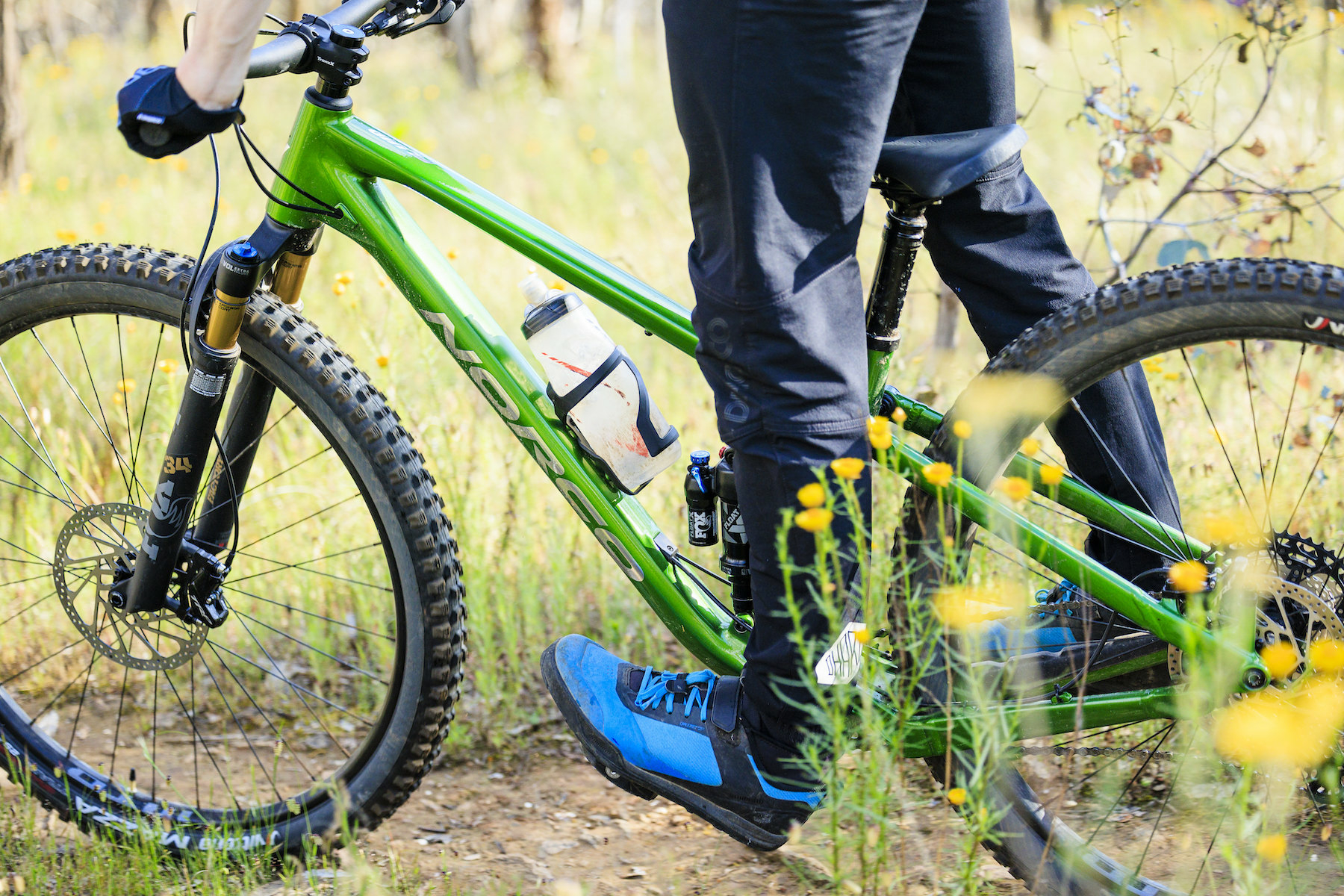 What about the Norco Fluid FS A2?
In addition to Dan testing the Norco Fluid FS A1, Mick's also had the chance to ride the second-tier Fluid FS A2.
Coming in at $4,199 AUD, the A2 features exactly the same frame, tyres, cockpit and dropper post as the A1. It also gets a custom-tuned Fox Float X shock, though it specs a simpler Marzocchi Bomber Z2 fork up front. Along with cheaper rims, a Shimano SLX drivetrain and TRP Slate EVO brakes, the A2 manages to come in a full thousand dollars cheaper than the A2.
Certainly for newer riders and those who are less concerned by having all the damping adjustments, the A2 will get you most of the performance for a decent cost saving.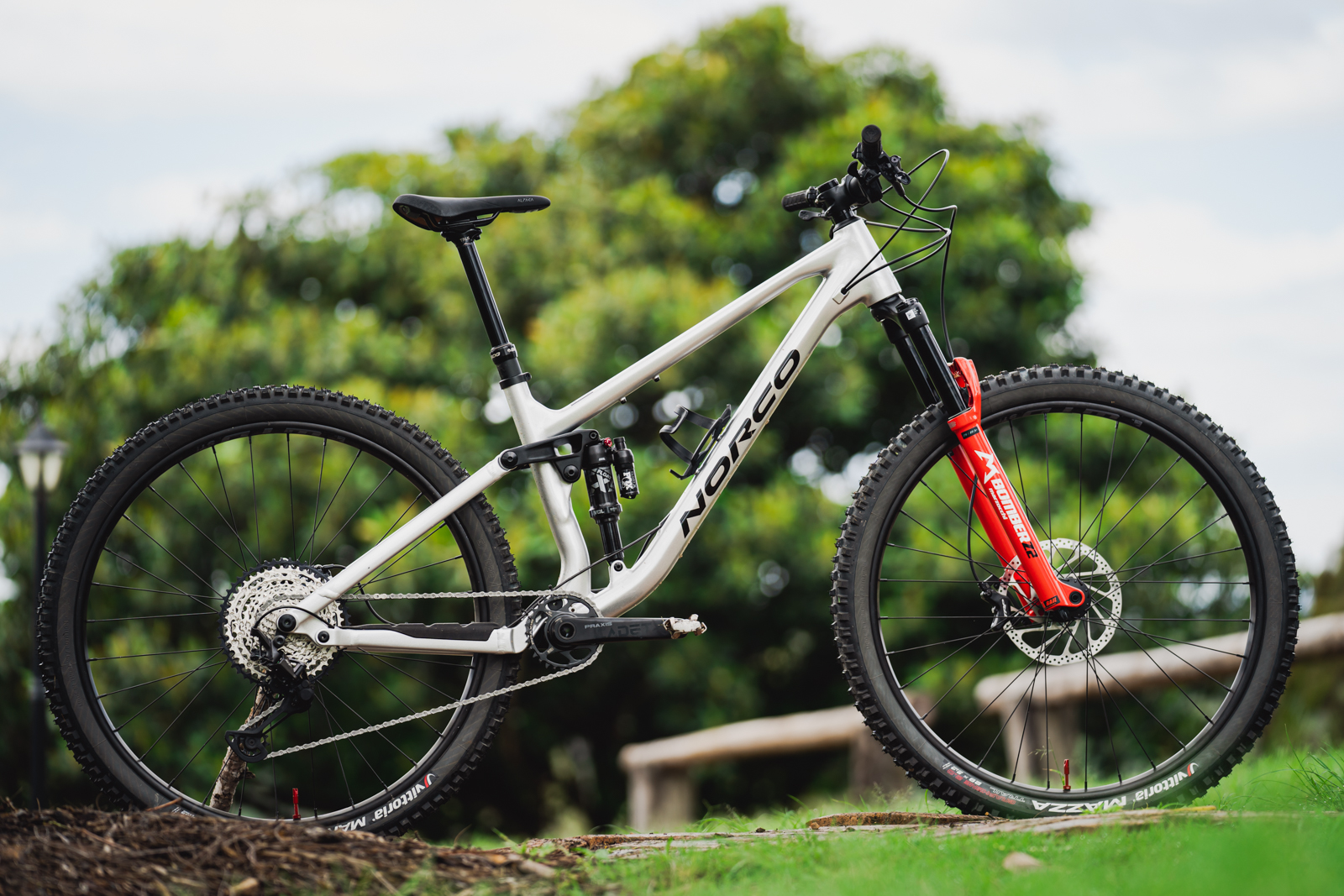 Despite the lower price point, the Fluid FS A2 offers the same plush and confidence-inspiring ride as its pricier sibling. The Marzocchi Z2 might not offer the same tune-ability or big-hit support as the Fox 34 GRIP2, but it is still really plush, and it's also much easier to set up. Likewise, the Slate EVO brakes aren't as powerful as the Trail EVOs, though there's still decent bite and oodles of modulation.
And aside from a little more weight, there's not a lot separating these two bikes in terms of their on-trail feel. Certainly for newer riders and those who are less concerned by having all the damping adjustments, the A2 will get you most of the performance for a decent cost saving.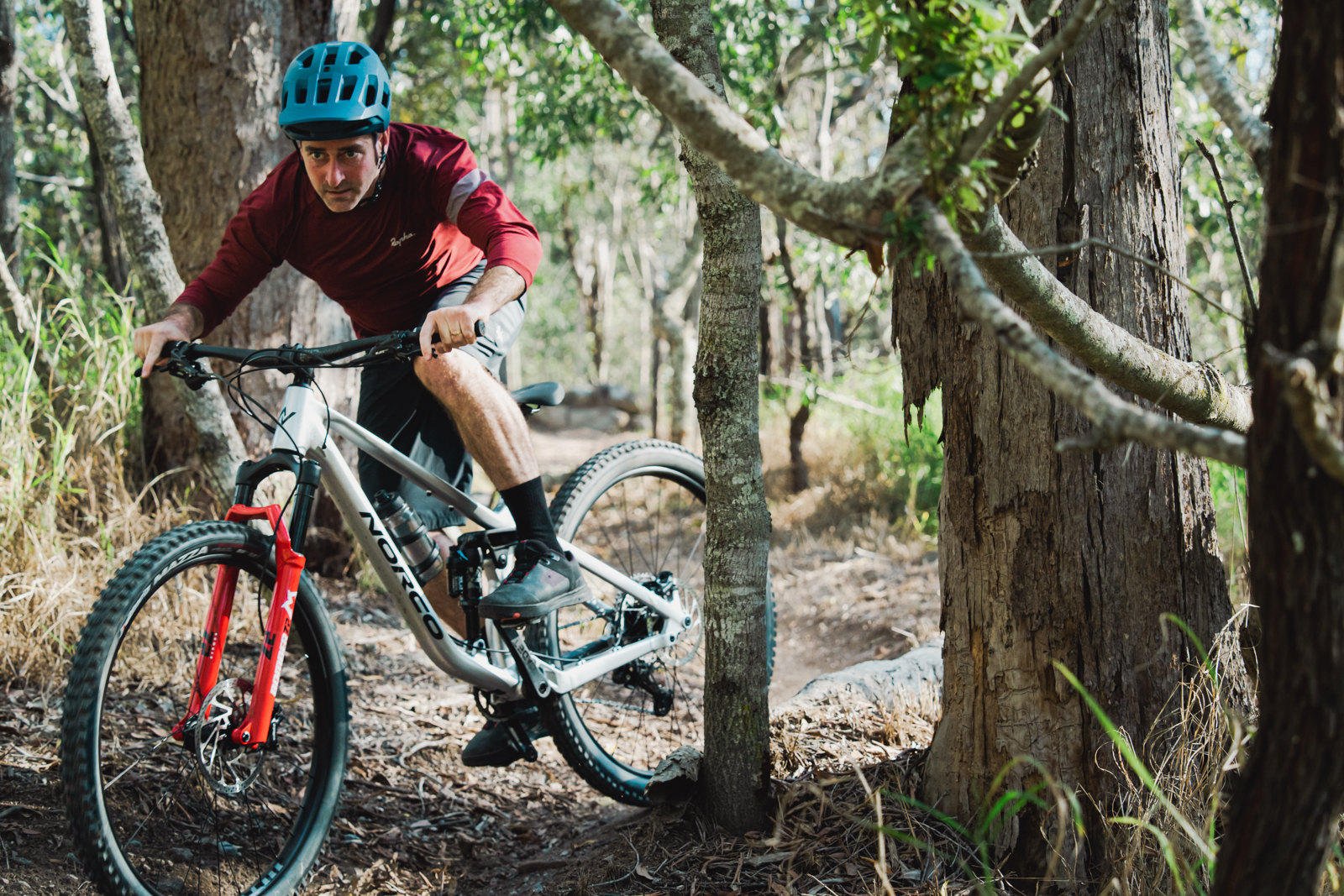 Flow's Verdict
While the previous Norco Fluid FS was well known as a budget-oriented bike, this new version has stepped up the performance considerably. Along with its solid chassis and sorted geometry, the addition of new higher-spec build options means there is a genuine alternative for trail riders who want a capable bike, without having to resort to carbon fibre.
It is quite heavy for a 130mm travel trail bike, so weight weenies and those who are into longer distance cross-country riding will want to look elsewhere.
The Fluid FS is mighty capable though, with its active suspension delivering oodles of traction and comfort for a confidence-inspiring ride over rough terrain. It still manages to provide plenty of support, and combined with the low-slung chassis and short chainstays, it's more fun and involving to ride compared to the longer travel Sight. Indeed for a lot of Aussie terrain, the Fluid FS makes a great argument against over-biking.
Heavier and harder riders will want to look at fitting more durable rubber, but otherwise the Fluid FS is well-appointed straight out of the box. In a world where top-end trail bikes are regularly tipping over the $10K mark, Norco should be applauded for building such a high-performance bike that doesn't cost the earth.