As Specialized's in-house wheel brand, the Roval name is most commonly spotted doing circle work on Specialized road and mountain bikes. Thing is though, the wheel specialist offers a pretty comprehensive range of complete wheels for the aftermarket too. And with Specialized's R&D might and mass production capabilities behind it, Roval wheels tend to be both well-featured and keenly-priced.
Though it's not immediately obvious, Roval has completely revamped its range of wheels for 2019, placing a greater focus on strength, serviceability and reliability. The model names carry over though, so you've still got the Traverse (Trail/Enduro) and Control (XC) wheels taking care of the off-road lineup. We've already gotten to know the latest Traverse wheels, with Chris having put a set of the carbon ones through the wringer on his Merida eONE SIXTY longterm test bike.
But back to the XC pinners amongst us.
The new Control range splits into three distinct models; there's the alloy-rimmed Control wheelset ($1,000), the Control Carbon ($1,600), and the super light Control SL ($2,800). The wheelset we're reviewing here is the Goldilocks option; the Control Carbon.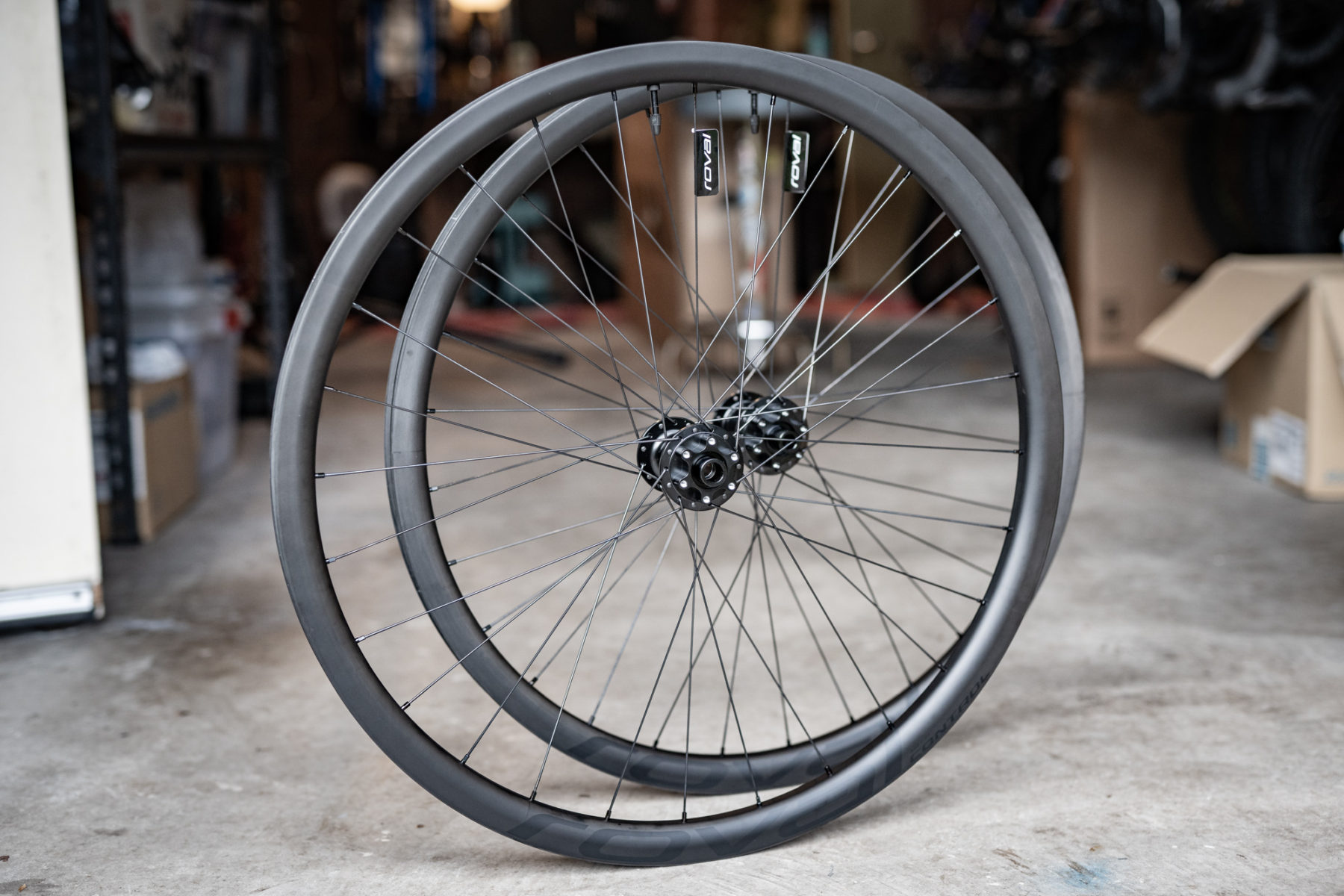 Roval Control Carbon Wheels
The last time we reviewed a set of the Roval Control Carbon wheels was waaay back in 2013, where we praised the carbon hoops for their incredible value for money and impressive durability. Those early generation Control Carbons were also some of the first carbon mountain bike wheels to feature a hookless rim design, which kind of blew everyone's minds at the time. But once Roval had proved that a tyre wouldn't blow off the rim just because it didn't have bead hooks, loads of other brands jumped on the hookless profile, which was both cheaper to manufacture and helped to produce a lighter rim.
Nowadays it's unusual to see a carbon rim with bead hooks.
Compared to previous versions, the latest generation Control Carbon wheelset pumps up the internal rim width to 25mm, which we reckon is about spot-on for XC tyres these days. The rims are manufactured entirely from carbon fibre, and feature a tubeless ready Zero Bead Hook profile.
The complete wheels are handbuilt with 28 x DT Swiss Competition double-butted spokes and Pro-Lock nipples per wheel, which are arranged into a 2-cross lacing pattern. At the centre of the wheels you'll find a set of DT Swiss 350 Classic hubs.
What Are They Competing With?
At $1,600 for the set, they're well-priced for carbon wheels, coming in at around half the price of popular, but very expensive XC offerings from ENVE, Mavic and DT Swiss. From what we could find available in Australia, the Control Carbon's closest competitors are the Giant XCR 1 wheelset ($1,398 with a 1578g claimed weight) and the Bontrager Kovee Elite 30 ($1,100 with a 1715g claimed weight).
They Control Carbon's are also noticeably cheaper than Roval's own flagship Control SL wheels, which come with a $1,200 premium over these. It's worth noting that the rim shape and profile is the same as the more expensive Control SL wheels, but the carbon layup is actually different between the two. The Control SL wheels also get lighter hubs (DT Swiss 240) and spokes (Competition Race), which results in a significant weight drop – those are claimed to weigh just 1360g.
In comparison, our set of Control Carbon test wheels come with a claimed weight of 1610g. They're certainly not the lightest, but respectable given the price. And after all, Roval does refer to these as being "Working-class hero with World Cup lineage". A bit like us then?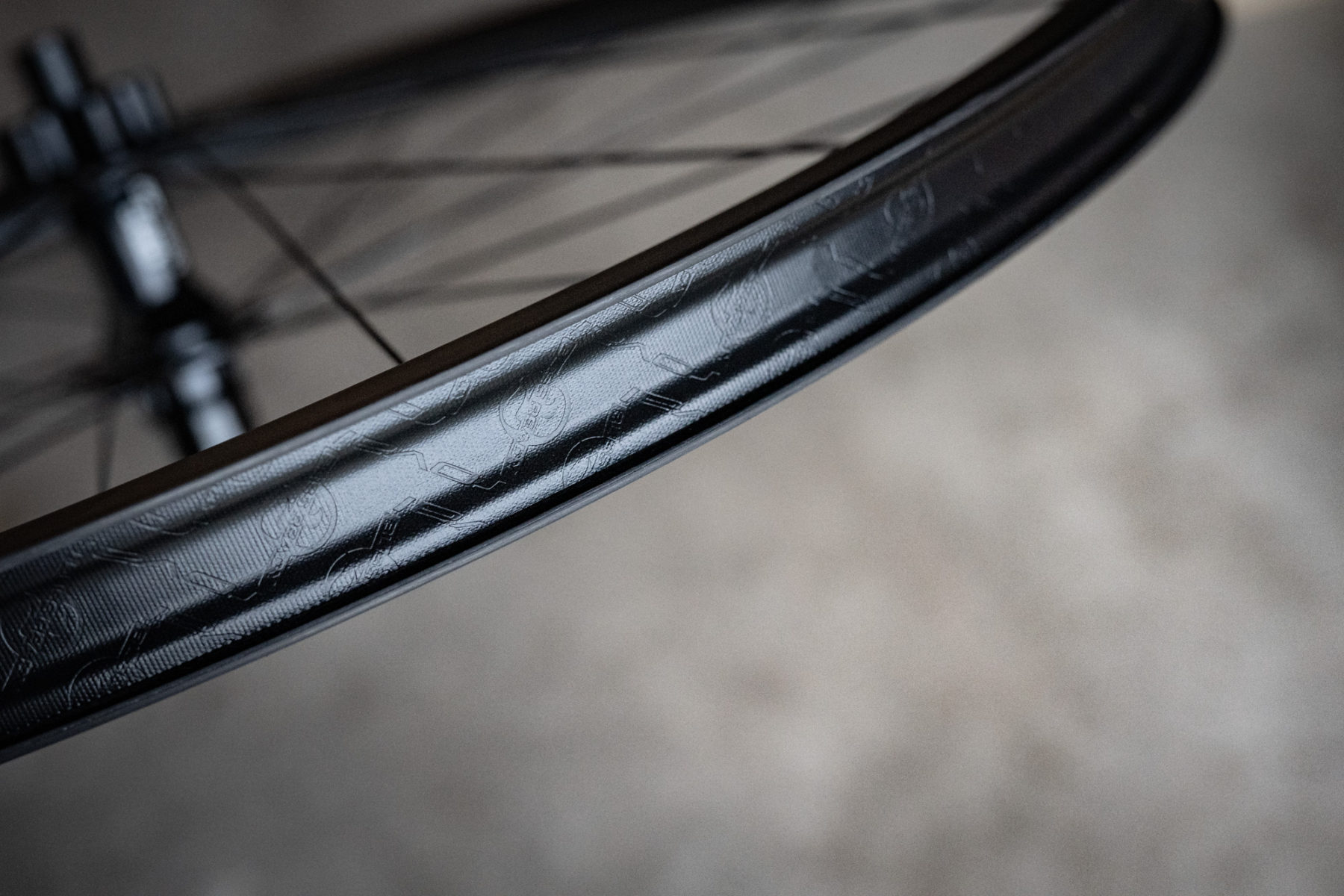 How'd They Set Up?
With very little hassle. The rims come pre-taped from the factory, and Roval includes a pair of alloy tubeless valves in the box with the wheels. Along with the 2Bliss Ready rim profile, we had no issues airing up a set of Maxxis Ardent Race & Reckon Race tyres, which is really what we should expect from tubeless rims these days. The seal has been nice and secure throughout testing, with minimal air loss to speak of.
It's worth noting that the Control Carbon wheels are only available in a 29in diameter and with Boost hub spacing. It seems that XC wheels in a 27.5in size and with non-Boost hubs are going the way of the dodo, whether you like it or not.
Roval does include Torque Cap adapters for the front hub, for those who are running a modern RockShox fork with Torque Cap dropouts. The rear hub comes fitted with a SRAM XD freehub body as stock, which was perfect for the GX Eagle cassette that we threaded straight on there. If you're running Shimano though, you will need to source a suitable freehub body via DT Swiss (Apollo Bikes in Australia).
On the note of freehub bodies, DT Swiss is also one of the few brands out there offering Micro Spline compatible freehubs. If a 12-speed Shimano groupset is in your future, then these wheels will be ready when the time comes.
Subtle, In More Ways Then One
With their matt black finish and nondescript graphics, the Roval Control Carbon is an easy wheelset to miss. They very much went under the radar on the Giant Anthem 29 they were fitted to, with few of our riding companions picking up anything had changed. If you're looking for a stealthy upgrade from your heavy stock alloy wheels without your mates or significant other finding out, these will fit the bill.
Likewise, the Star Ratchet freehub has a subtle pulsing action, with 36 points of engagement per revolution. The buzz is audible, but it isn't loud like a lot of other hubs out there, which some will prefer more than others. It's worth giving a shout out to the DT hubs, which are terrific pieces of kit. The rear hub is easy to pull apart without tools to service and re-grease, and if you did want faster engagement, it's possible to upgrade to the 54t ratchet plates.
Did They Survive The Test?
With flying colours! These Control Carbons have had a solid thrashing throughout our time with them, having been subjected to weekly social rides, numerous hot laps out at Awaba MTB Park, and this year's Port to Port 4-day stage race.
Throughout that time they've been thoroughly solid and reliable, with absolutely no issues to speak of. They've got good pickup and acceleration, especially compared to alloy wheels. They're not the smoothest riding carbon wheelset, but they're not obscenely tooth-rattlingly stiff. However, the 2mm wider rim width compared to the stock Giant wheels that came off the bike did provide a surprisingly noticeable improvement to the Ardent Race's profile. We were able to get away with slightly lower pressures for a more comfortable ride with improved traction too. Good stuff!
Despite some questionable rides that may have seen the wheels subjected to some of the old DH trails around Glenrock (shhh!), we've not been able to put a scratch on them. The spokes have maintained tension, but even if they did need a tweak, the external nipples make it a far easier process than something like an ENVE wheel. And the J-bend spokes will make sourcing replacements a whole lot easier than many other high-end wheels that rely on proprietary spokes.
If you did manage to crack a rim though, the good news is that Roval is now offering a Lifetime Warranty with its mountain bike wheels. Aside from covering manufacturing defects, the warranty also covers you if you break a wheel under normal riding conditions. This is something we've seen offered by the likes of Santa Cruz, ENVE and Zipp, and it shows terrific confidence in what is already a quality product.
The Verdict
The Roval Control Carbon isn't the lightest XC wheelset out there, but it remains as of the best value set of carbon hoops going. In our experience, it's also proven to be a robust everyday wheelset that goes well beyond the race tape.
Those who are deadly serious about racing will still be more likely to opt for the lighter and more expensive Control SL wheels. But for riders who want a solid, reliable and serviceable set of carbon wheels for their XC/trail bike without spending over $2k, then the Control Carbons should be on your list.