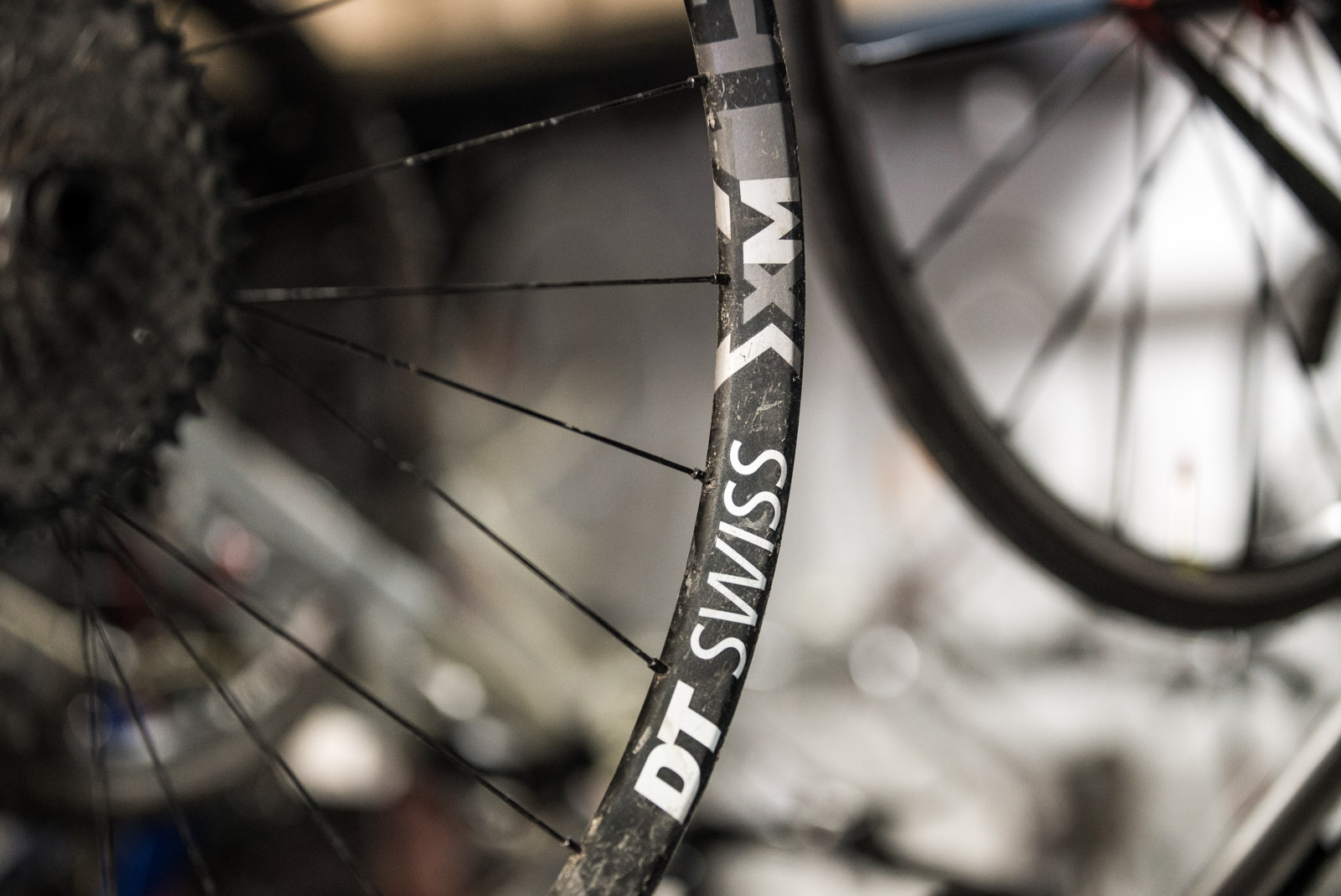 But things got off to a soft start, with DT's first few models of rims proving about a resilient as a fairy floss raincoat. A few hard rides could leave them dented like my blind Nanna's Corolla. We think it's fair to say it took DT a few years of refinement to get their rim offerings up to scratch. Times have certainly changed, and the new XM1501 wheelset delivers the complete package, and a level of performance you'd expect from DT.
---
Wider, finally.
Like many of the larger rim manufacturers, DT took a little while to get on board with the wide rim program to support the larger tyres that have become the norm for trail riding. But they've recently turned the ship around with a whole swathe of wider rims, under the banner of SPLINE ONE, which itself is divided into XR, XM and EX categories, designed for cross-country, all-mountain and Enduro use respectively.
The range includes these guys, the XM1501 30mm wheelset which runs 30mm-wide rims. We think 30mm is the sweetspot for most trail riding, but DT have five width options in this XM series from 22.5-40mm width, so you've got just about every base covered there!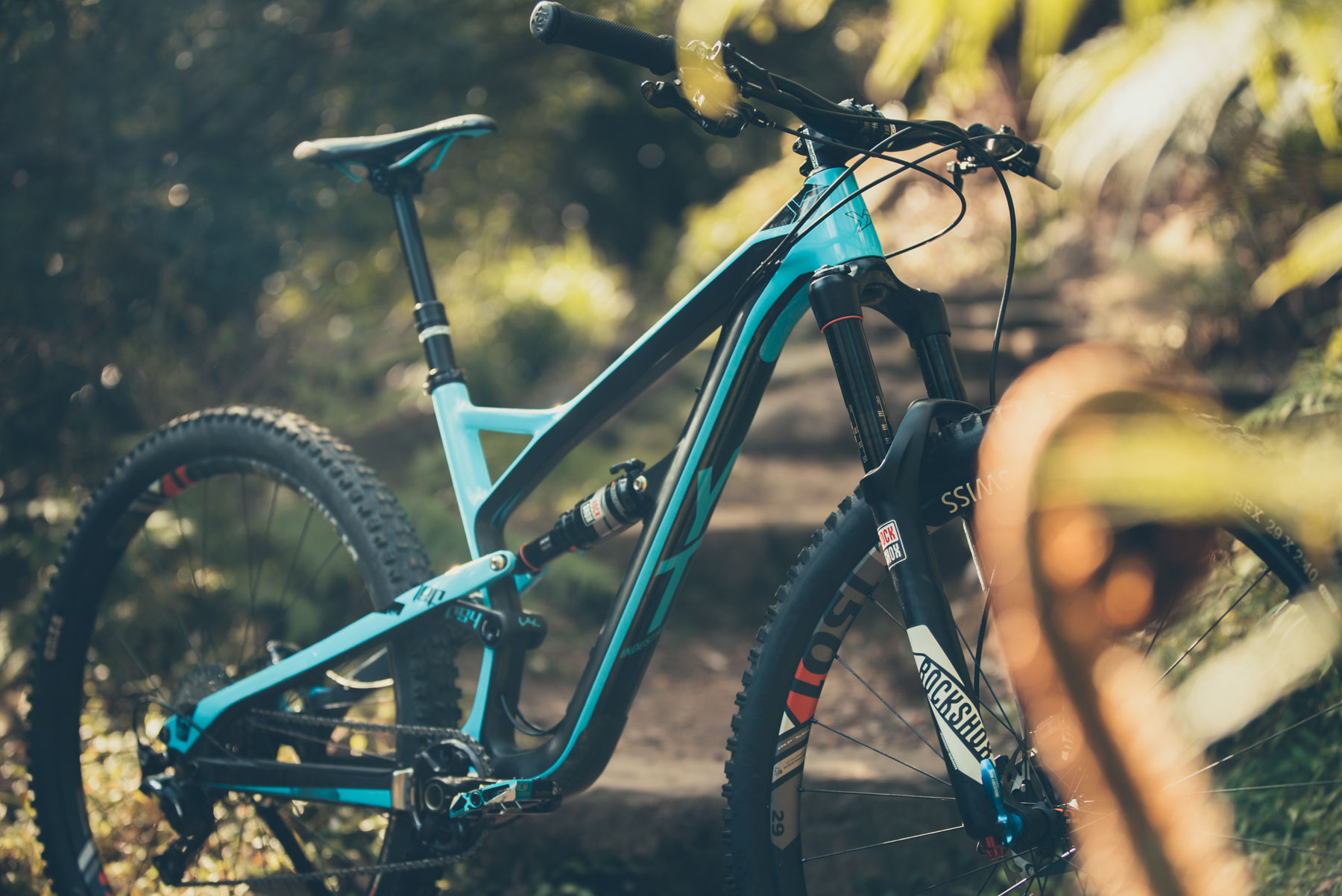 What bike did you run these on?
Our YT Jeffsy long-term test bike was crying out for a wider set of rims to allow it to reach its full potential. At around the same time, DT had just landed these new generation wheelset in Australia, featuring wider rims. We removed the under-gunned DT M1900 wheels from the YT, and on went the XM1501s. The transformation was instant and dramatic, traction was through the roof, as we could run almost 30% less tyre pressure, which combined with the stiffer rims made for more precise handling. Over the course of the review, we've run these wheels with Onza Ibex rubber in a 2.4″, and a Specialized Butcher/Slaughter combo in a 2.3″.
---
What do you like about them?
We're big fans of high quality alloy wheels such as these, which are stiff, light (sub 1800g) and won't break the bank. While a carbon wheelset has many benefits, the price of most carbon options is a big barrier (excluding some notable exceptions, such as these from Bontrager) and the durability of an alloy rim to keep rolling even when damaged is appealing too.
The hubs at the heart of this wheelset are brilliant – lightweight, reliable, and easy to service. The Star Ratchet freehub system has few moving parts, and so keeping it running smoothly is within reach of any mechanic. You don't need any special tools to disassemble it, to give it all a clean or lube.
That same serviceability extends to the spokes and rim. There are 28 straight pull spokes, with external nipples for easy truing. That said, we've not needed to take a spoke key to these wheels. The nipples are injected with DT's Prolock thread sealant, which helps prevent them working loose, and in our case they've stayed true and tight.
It might sound like a small thing, but the use of printed graphics as opposed to stickers is a nice touch. It sucks to pay top dollar for a set of wheels only to have the stickers peel or get rubbed off quickly.
Any downsides?
We only suffered one puncture with these rims, but it did result in a cut through the tyre, right on the bead. Upon closer comparison, we've noticed that the shape of the bead hook is noticeably sharper than many other alloy rims. While we can't say for sure that this contributed to the tyre damage, it was interesting to note.
For me? 
The wheel market is a crowded space at the moment, with custom and off-the-shelf options in carbon and alloy galore. You only need to scroll back through the past 12 months of reviews here and see how many wheelsets we've tested to get an idea of all the options out there now.
At almost $1500, these wheels sit right at the upper end of the range for alloy rims. As such, they're really aimed at the rider who wants a high performance set of wheels but who either doesn't trust carbon (and plenty don't) or who won't stretch the budget another few hundred to get into the carbon realm. If that sounds like you, then put these wheels on the shortlist.