Praxis Works' C32 Mountain wheels are the Californian brand's first foray into the carbon wheel market, and you can read a bit more information about the history of these wheels and what you can expect out of the box in our First Bite.
---
How did the C32's ride?
The Praxis Works C32 Mountain wheels ride exactly as you'd expect from an all-mountain carbon wheelset, stiff and direct. Moving from an alloy wheelset onto the C32's, the difference in stiffness is immediately noticeable when pushing through corners, or trying to track a straight line through rough terrain.
Where on an alloy wheelset you feel a slight amount of flex pushing the bike into a corner, the C32's go exactly where you point them, so be ready to hold on tight!
The sensation is much the same through rough terrain. When you hop on the C32's from an alloy wheelset, their stiffness and directness mean if you can hold on, the wheels will track a precise line without flexing and twisting, which is a sensation you don't realise is happening until you ride a wheelset like the C32s.
Whilst the extra stiffness is appreciated when laying down the watts, or keeping your line to the millimetre in a corner, it takes time to get used to the C32's stiffness, as their lack of deflection and absorption of trail chatter requires a bit more of a forceful hand to stay on track when you first start riding them, where on a softer and flexier aluminium wheelset the wheels will absorb trail chatter, and can also settle the bike if it your line wavers.
If you're confident in your line selection and bike control, you'll feel a lot faster on the C32's quickly, but if technical terrain isn't your forte then you might want to run slightly lower tyre pressures, to compensate for the C32's stiffness.
---
They're not too much lighter than many alloy wheelsets out there, do they feel faster?
Despite not weighing in at the lighter end of the carbon wheelset spectrum at 1761 grams for the set, these wheels are meant to take a battering, they've got a 32mm internal rim width, and we discovered throughout testing that they are indeed incredibly strong.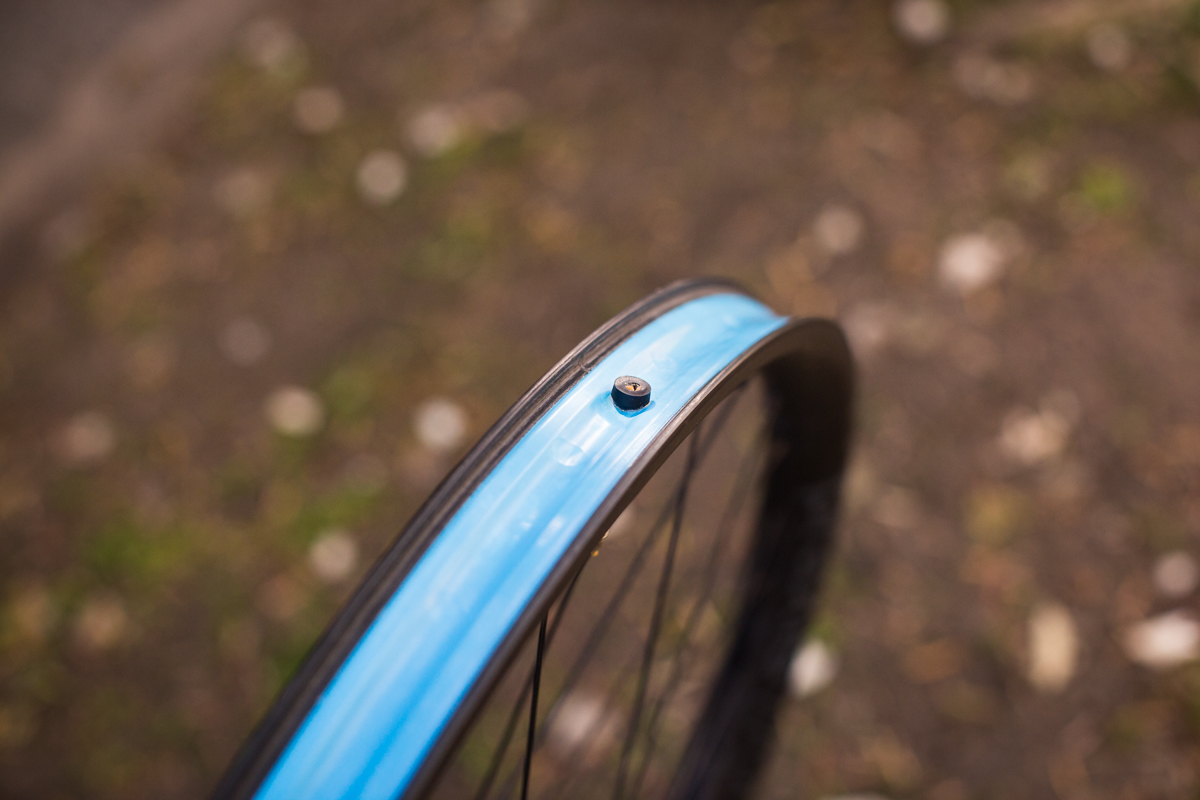 When you want to get up to speed however, the C32's are very crisp on the uptake, offering faster acceleration and rolling speed than their weight might suggest. The C32's replaced a set of Bontrager Line Elite wheels on a Trek Slash 9.9, and whilst they're only a tad over 100 grams lighter than the Bontragers, they feel much faster to accelerate out of corners, or up a pinch climb when starting from a low speed.
Part of this eagerness comes from the stiffness of the rims, and part of it the responsiveness of the Industry Nine hubs, which were a real standout.
---
Why were the hubs a standout?
Our C32's were laced onto a set of Industry Nine Torch hubs. Both hubs spun smooth for the entirety of the test, despite most of the testing taking place in atrocious Sydney riding conditions, and the engagement on the rear was excellent, adding to the C32's ability to quickly get back up to pace out of a corner or on a punchy climb.
In terms of servicing the hubs, after a few weeks of solid riding, we whipped the wheels out of the bike to see how the freehub internals have been holding up, and to gauge how easily serviceable they are.
To access the hub bearing and freehubs, it's a matter of pulling off the end caps but blimey they are tight! We pulled and pulled on them for quite some time but the o-rings lock the end caps on very securely indeed. We ended up having to crack out a bearing puller tool kit to pop off the end cap it was so tight.
The next step was to gently pull off the freehub body, but be warned the pawls and springs are not held together like many hubs are, resulting in a pawl flying out onto the work bench. These little objects are not what you want going missing on the floor; our advice would be to be gentle and careful when removing.
Once inside the internals of the freehub we expected a cleaner mechanism considering the extra-tight seals, the grease was a little dirty and there was evidence of moisture (the bike had just been washed).
---
What about the overall maintenance?
From a maintenance perspective, we've ridden the C32's hard for a couple of months now, and the wheels haven't needed any time in the truing stand, with the spokes remaining the same tension as the day we picked them up- that's a thumbs up in that department!
---
Should I be worried about breaking a set of C32's?
During our testing of the C32's we had two incidents, both where we went into a clearly audible rock versus carbon duel, and to our disbelief there was no damage to be seen, and the tyre also remained intact and inflated both times.
Had these incidents occurred on an alloy wheelset, we're almost certain we would've dented or cracked the rim, or at the very least suffered a flat tyre.
---
If they break and it's not my fault, what's the warranty like?
If you do happen to get unlucky (and judging by our testing we think you would have to be very unlucky indeed!) and break a set of C32's, Praxis offer a discounted rate to re-lace the hub to a new rim, which can be arranged through your local shop.
The wheels also come with a two-year manufacturer's warranty against defects, so you're covered there as well.
---
Any lowlights?
Not really. The C32's were subjected to a cruel test period and they remained in prime condition throughout. There was no loss of spoke tension, the wheels are still straight as an arrow and the hubs are spinning as smooth as they did on day one, with the crisp engagement you would expect from an Industry Nine hub.
We discussed in the First Bite that the practicality element of these wheels is a big selling point, with their external nipples and J-bend spokes, and despite not having to true the wheels, or replace a spoke, in the event that you do have to do some maintenance, these features will make your life (or your mechanic's) much easier.
---
Who are the C32 Mountain wheels for?
The C32 Mountain wheels would be a good upgrade for a wide variety of riders, from casual trail riders through to enduro racers. Their excellent balance of weight, strength, stiffness and serviceability make them a great option if you're looking to upgrade your wheels, and we're confident after riding the C32's back to back with several other wheelsets that you'll notice the difference on the trail immediately.
---
Are they worth it?
How long is a piece of string? Sure, these wheels are an expensive upgrade, but by no means are they the most expensive out there, and the performance benefits are there compared to a standard aluminium wheelset.
We've enjoyed our time on the C32's immensely, now to figure out a way to not give them back!