December 6 was the day when hoards of frothing mountain bikers joined those who were already in town for the Australian Mountain Bike Summit to ride the Epic first. It was a real unknown, not even the locals had ridden it, anyone who found their way onto it or snuck in a ride before the open date were spotted on the surveillance cameras and busted custard accordingly. We even tried to pay the trail builders a visit earlier in the year when the trail was under construction, but the talk of being blindfolded and walking through the bush scared us off, so we eagerly awaited what was in store of this massive project.
To date, the project has received $125,000 in federal funding through T-QUAL Strategic Tourism Investment Grants, $375,000 in state funding through Regional Development Victoria. Mt Buller Mt Stirling Resort Management has contributed $225,000 and the Mansfield Shire Council a further $25,000.
World Trail began construction in November 2013 a 40km trail that takes riders from the Mt Buller Village all the way down to the valley floor at Mirimbah via some old favourite trails and the recently completed linkages. You begin by riding some of the existing network toward the top of the well-loved Stonefly track, and it heads even further into the wilderness along ridge lines and mountain tops with a mixture of old and new trails. The juiciest bit is the 7km descent that throws you down the mountain in the finest flowing singletrack you will ever ride. Then you cruise a 2.7km undulating trail along the Delatite river to Mirimbah where an uplift shuttle awaits (if you're organised) to return you back to Buller. It's a mind bending ride, a real tough undertaking and is not for the faint hearted. A lot of climbing is rewarded with fun descending, so expect some highs and lows, cursing and hotting, it's a real epic day ride.
Mount Buller threw one hell of a party for the riders to celebrate the Epic opening, whilst the weather didn't like to party as much, the day was a real blast. This is how it unfolded.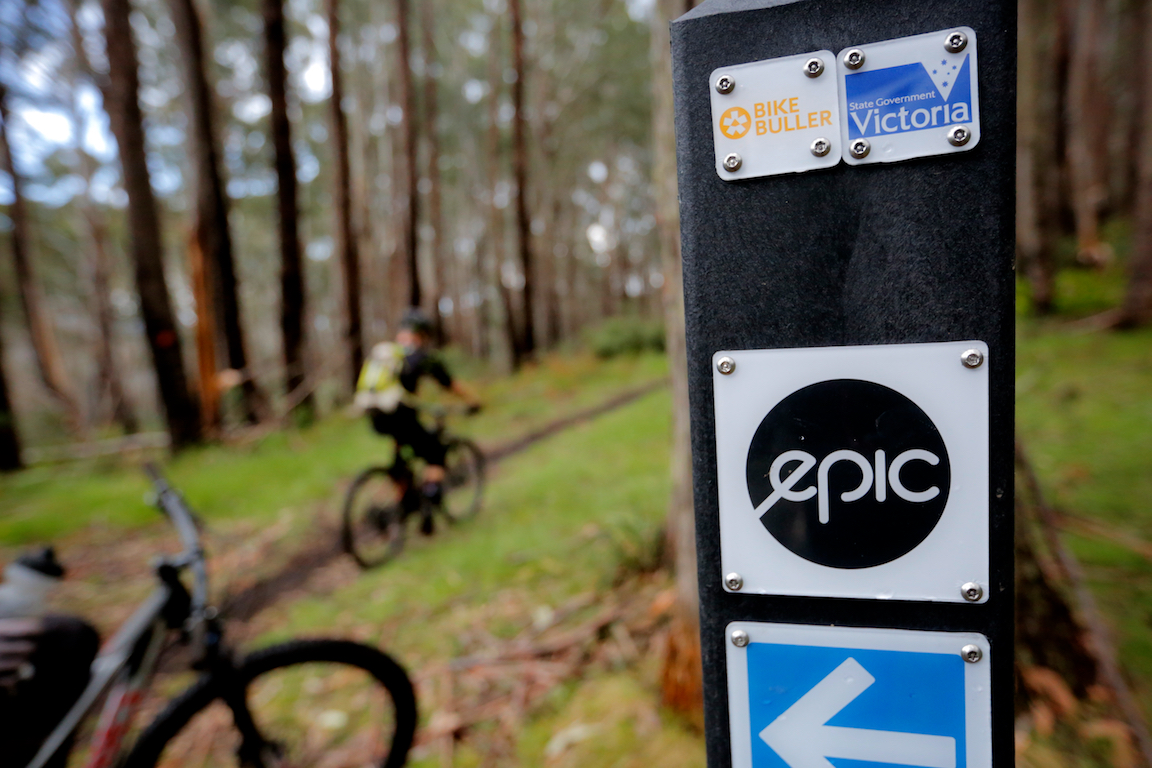 The Australian Alpine Epic is open, get to it people!
Stay tuned for a complete story, and a seriously amazing video of Ryan from World Trail shredding the Epic soon.
http://bike.mtbuller.com.au