While Ergon is best known for its range of distinctive flared ergonomic lock-on grips, last year the German brand introduced its first push-on grip; the GXR.
Made in Germany, the new Ergon GXR grips are designed to be lightweight while providing more cushioning and vibration absorption compared to a lock-on grip. They do this not just by eliminating the hard plastic core that most lock-on grips are built around, but also by employing a unique material called AirCell.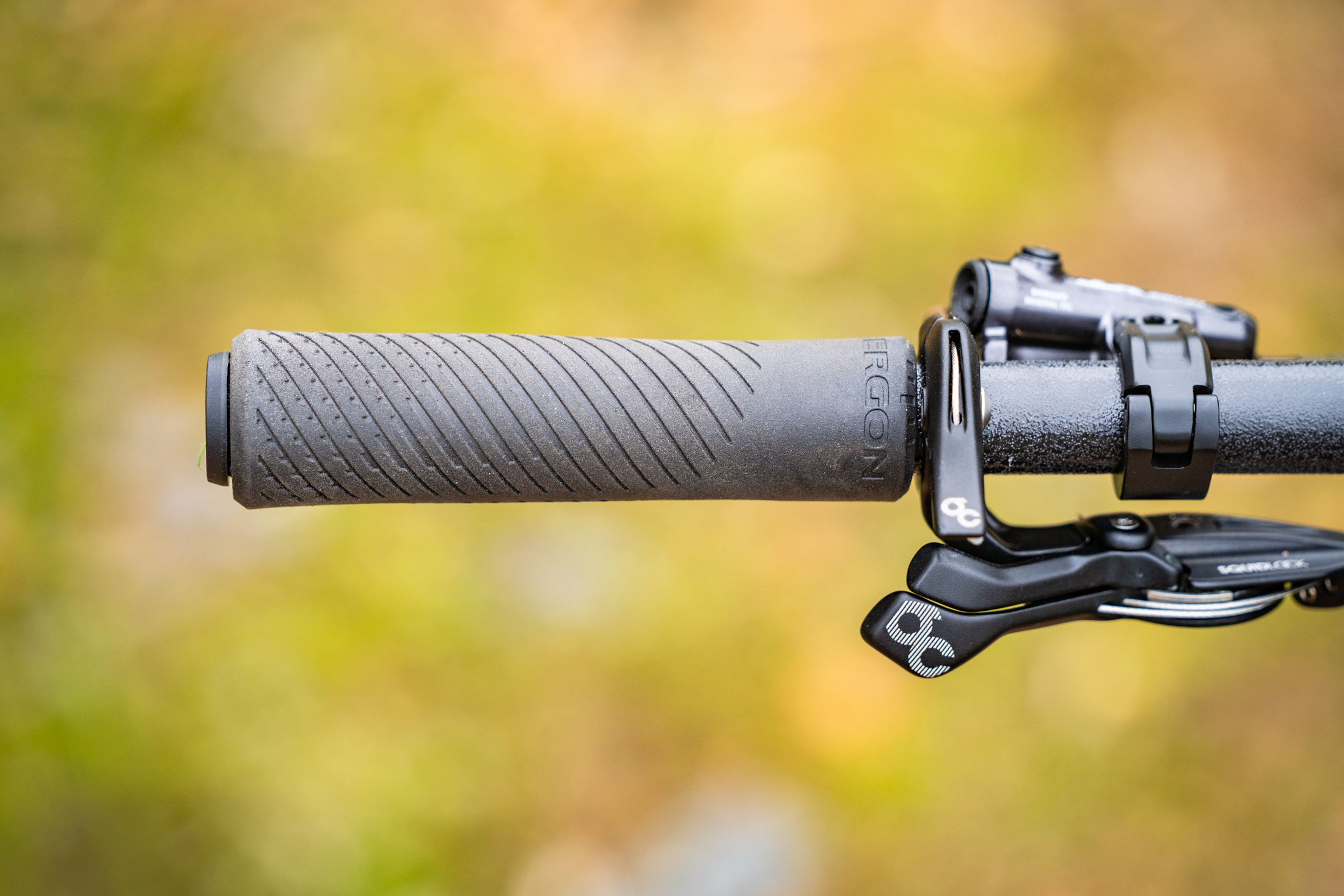 AirCell rubber
The AirCell material sees tiny air bubbles infused within a rubber compound, which differs to the foam or silicone materials that other lightweight push-on grips utilise. According to Ergon, one of the advantages of AirCell is that the grips can be moulded into more complex ergonomic shapes.
In the case of the GXR, you'll find a tapered profile that sees a thicker diameter towards the outer end of the grips where they contact your palms. The surface is also textured in an asymmetric pattern, creating a left and right-hand-specific grip.
Installing the Ergon GXR grips
You'll need to take note of which grip is which when installing them on your handlebars. Give the bar surface and the inside of the grips a good spray with some isopropyl alcohol, and push them on into place. There are also notches on the inside face of the grip to help you rotate the grips so that the thickest portion is facing directly into your palms.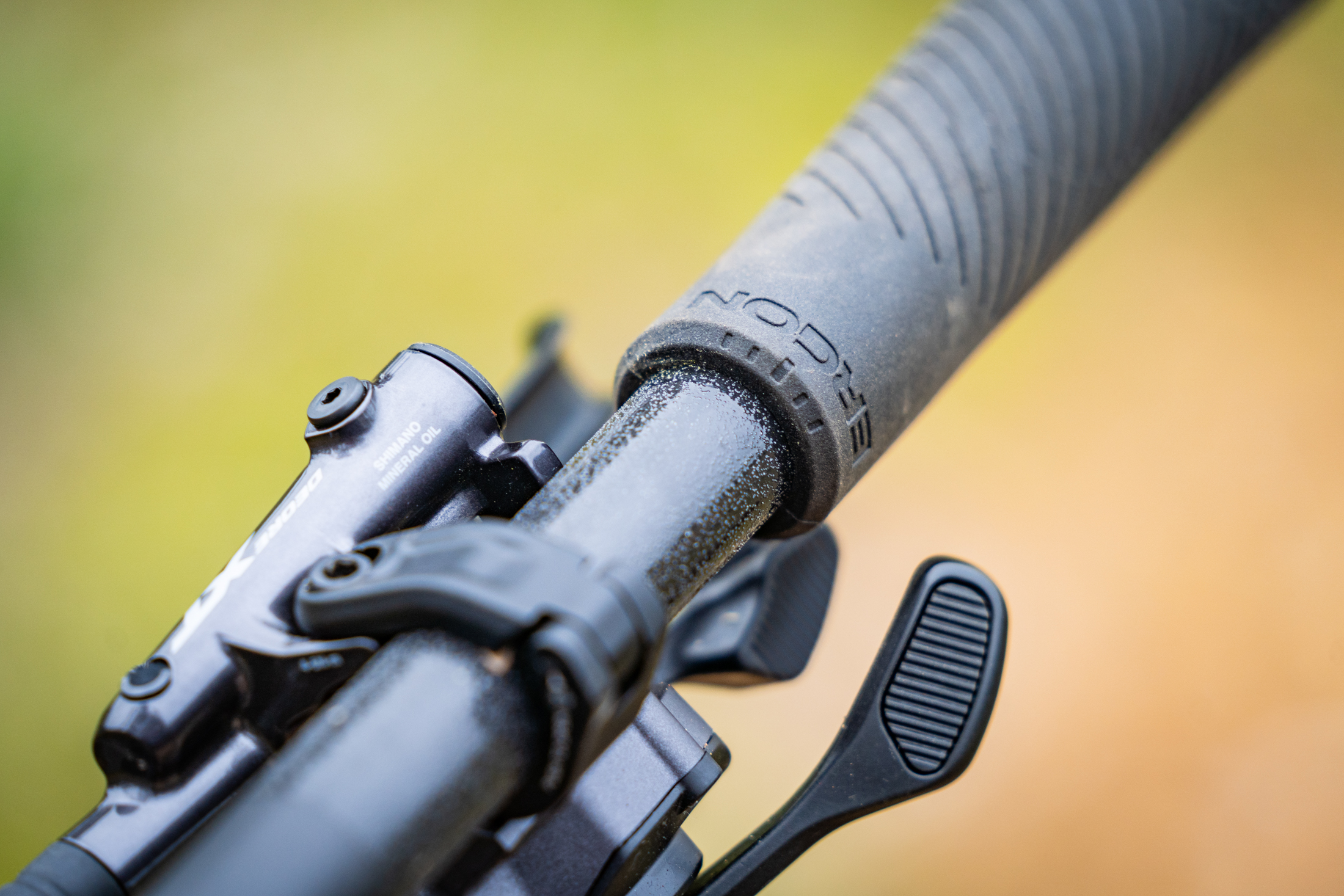 On the trail
We've been thoroughly impressed with the comfort and fatigue-fighting properties of the Ergon GXR grips. We've had them fitted to a Specialized Chisel hardtail and our Orbea Oiz test bike, and in both cases they've been a great upgrade over the standard lock-on grips.
They're incredibly comfortable to ride with or without gloves, and they offer notably better support and traction compared to ESI silicone grips. Furthermore, we've found the AirCell material to be more durable and we've not had any issues with them rotating or slipping out of place while riding.
They're still very light, coming in at just 93g for the pair including end caps. That's for a size Small (32mm diameter), though the Ergon GXR grips are also available in a size Large (34mm diameter) to suit bigger paws. They're available in blue, red and orange as well as the black shown here.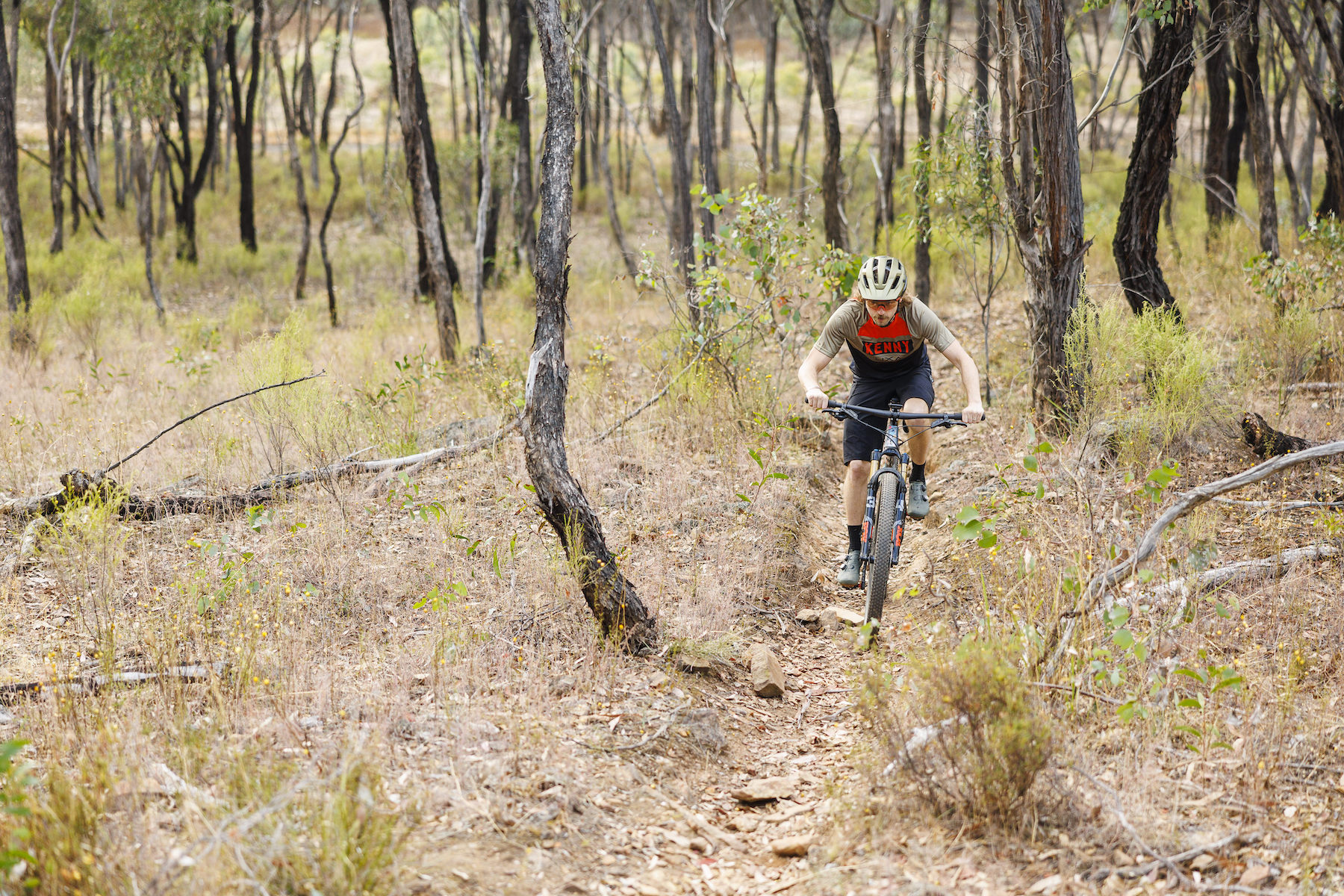 Flow's Verdict
The Ergon GXR grips aren't just lighter than a pair of lock-on grips, they also offer more compliance and are better at filtering high-frequency vibrations. Their textured pattern and tapered profile give them a great tactile feel in the hand, offering a notable improvement over simpler silicone grips like those from ESI.
While durability has been excellent, riders who crash a lot and are hard on their gear will likely be better off with a pair of lock-on grips with a hard end cap. Otherwise for anyone who's looking for improved comfort and reduced weight, the Ergon GXR grips come highly recommended.