With a fancy Open gravel build on that way, we needed a suitably high-end gravel wheelset to accompany our Swiss frameset. Once the bottom bracket had been selected and the frame skin installed, we decided to continue the theme of reliability and durability with a Reserve 25|GR wheelset.
Similar to other rims from Reserve's mountain bike range, the 25 in the name is an indication of the internal rim width in millimetres. With rims so wide they wouldn't have been out of place on an enduro bike from less than 10 years ago, the Reserve's are ready to comfortably accept the 40mm maximum tyre size of our gravel build.
Reserve recommends running tyres no narrower than 30mm and no wider than 50mm on the wheels, which will suit the Open U.P. project bike perfectly.
The Reserve 25 Gravel wheels provide a spec that lends itself towards durability over coming in at a crazy lightweight. This is achieved through the use of tried and tested DT Swiss 350 hubs, reinforced spoke holes and an asymmetrical rym profile. The asymmetrical design is being implemented by more and more companies across the industry and is said to allow wheelbuilders to apply a much more equal spoke tension throughout the wheel, leading to increased durability.
The focus on reliability doesn't come at a huge weight penalty either, when the wheels were weighed on our scales they came in at 1390g with valves and tape. That's just over 40g lighter than their listed weight on the Reserve website.
With an 18mm rim depth, the wheelset isn't heavily focused towards aerodynamics. With the majority of our rides on this wheelset planned for the Otway National Park and Victorian High Country, light weight and climbing performance was the priority.
The 24 spokes that are used to lace up both front and rear wheels feature a bladed spoke profile, adds both aerodynamics and compliance to the beefy low-profile carbon rims.
The wheelset is also available with Industry 9 Torch Hubs if you're looking for something with a little more engagement. As standard, we discovered that the Reserve gravel wheels also come pre-fitted with Reserve Filmore Valves which was a welcome surprise. To go with our Shimano GRX groupset, we've opted for a HG freehub body, however there are options for a SRAM XD freehub body for both the DT and Industry 9 hub options.
Since receiving the wheels we've tried two different tubeless setups, one with Kenda tyres and one with Maxxis. Both these combinations have sealed up without issue and held pressure well.
Out on the road and gravel the wheels have been incredibly pleasant to ride. There's no pinging of spokes thanks to the J-Bend build, and they've provided a responsive sporty feel to our gravel build. We've put around 300km onto the wheels so far without any issues of detensioning or issues.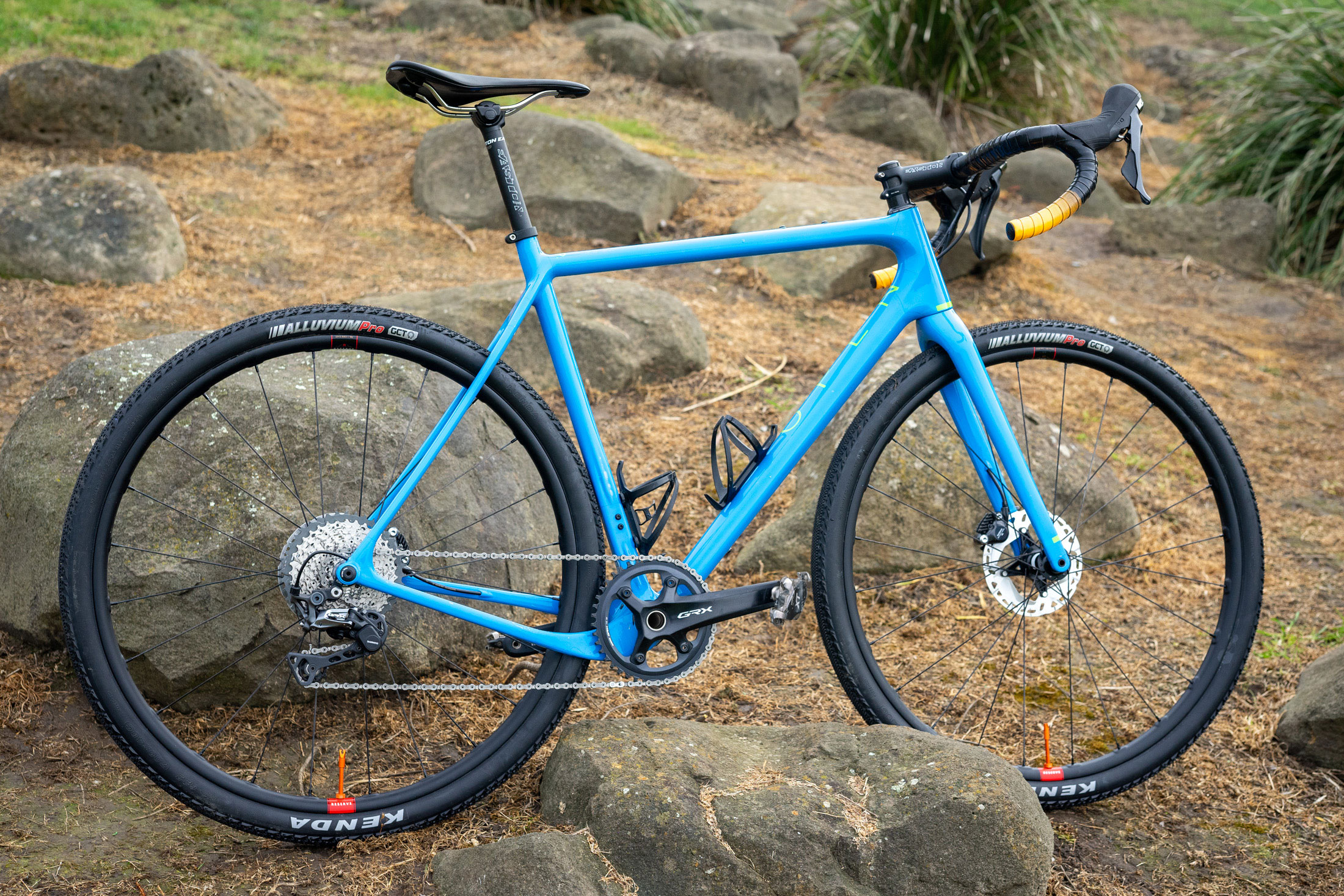 In our testing so far the lower spoke count and bladed spokes haven't resulted in any vague feelings or provided any unwanted flex. Our initial impressions of these wheels are nothing but positive; lightweight, responsive and reliable – they're ticking a few boxes and we're keen to see how they perform long-term.