Fast climbs and fast descents—from sunup till sundown. Truly made for the modern mountain biker, ROAM wheels use a special balance of low-inertia design, weight and strength to excel on a wide variety of terrain. They're durable enough for hours in the saddle, yet light enough for race day.
WIDE IS FAST
The new ROAM 60's careful combination of shape, width, design, and materials yields a new carbon wheelset that gives bikers the speed-enabling features they want—and the critical reliability they need. Lightweight, high-strength 30-mm carbon rims increase control and confidence in any terrain.
The precision engagement of DOUBLE TIME™ hubs ensure quick, consistent power delivery from the pedals, and a durable, smooth-rolling feel. The new ROAM 60 is the wheel for riders who want everything and don't like to compromise.
---
ROAM 60
FEATURES AND BENEFITS
Light and strong carbon rim designed for more speed, more control and more reliability 30mm wide profile, hookless, tubeless ready, carbon rim Smooth, quick engagement with durable DOUBLE TIME™ hubs Stealthy new graphics and customisable sticker pack.
USAGE
TR
EN
STICKER PACK
The included sticker pack contains seven different colours to help riders make them their own.
TECHNOLOGIES
DOUBLE TIME™
CARBON TUNED™
WIDE ANGLE™
SOLO SPOKE™
SPEEDBALL™
SIDE SWAP™ SYMMETRICAL
XD Driver Body™
BOOST
SPECIFICATIONS
SIZE (WHEELS)
27.5"
RIM CONSTRUCTION
CARBON – HOOKLESS
RIM – INSIDE WIDTH
30mm
TIRE COMPATIBILITY
CLINCHER TUBELESS READY
BRAKE COMPATIBILITY
DISC (6-BOLT)
CASSETTE COMPATIBILITY
SRAM XD™, NON XD
AXLE TYPE (WHEELS)—REGULAR
FRONT: INCLUDES DECAL PACK, QUICK RELEASE, 15x100mm AND 20x110mm THRU AXLE CAPS
REAR: INCLUDES DECAL PACK, QUICK RELEASE AND 12x142mm THRU AXLE CAPS
AXLE TYPE (WHEELS)—BOOST
FRONT: INCLUDES DECAL PACK, 21mm STANDARD AND 31mm ROCKSHOX TORQUE THRU AXLE CAPS
REAR: INCLUDES DECAL PACK, 12×148 THRU AXLE CAPS
DRIVER MECHANISM
DOUBLE TIME™ – FOUR PAWLS
SPOKE COUNT
24
SPOKE TYPE
STEEL BLADED – BLACK, DOUBLE-BUTTED 2.0 TO 1.8
BEARINGS
SEALED CARTRIDGE
NIPPLE MATERIAL
ALUMINUM
RIM FINISH
UD FIBER / BAKE-ON LABELS / MATTE CLEAR COAT
RIM SECTION
ASYMMETRICAL
SPOKE PATTERN
2 CROSS
PART WEIGHT
---
900 HUBS
EXTREME VERSATILITY
Whether the goal is a finish line, epic adventure or simply getting back home again, our new 900 hubs are ready for the challenge. On the inside, our smooth and durable DOUBLE TIME™ drive mechanism ensures rapid engagement for quick and confident pedal responsiveness. SPEEDBALL™ bearings provide smooth, long-lasting rotation performance. Multiple spoke-count and cassette-capability options, as well as interchangeable end caps make the 900 hubs a perfect choice for any disc-equipped road, gravel, cyclocross, cross country, trail, or enduro bike.
FEATURES AND BENEFITS
DOUBLE TIME™ mechanism offers smooth, quick and durable engagement
Versatile driver body can accept ROAD or MTB drivetrain, full spline or XD™ cassettes
Fully convertible with tool free end caps
BOOST variants
24, 28 or 32 spoke holes
USAGE
Road
CX
TT
Gravel
XC
TR
EN
TECHNOLOGIES
DOUBLE TIME™
SPEEDBALL™
SIDE SWAP™ SYMMETRICAL
SEEKER™
XD Driver Body™
BOOST
SPECIFICATIONS
ORIENTATION
FRONT, REAR
AXLE TYPE
FRONT: QR 100 CAPS (DIA. 19mm), TA 12×100, TA 15×100, TA 15×110, TA 15×110 TORQUE CAPS (DIA. 31mm), TA 20×110
REAR: QR 135, TA 12×142, TA 12×148
SPOKE HOLES
24, 28, 32
BRAKE COMPATIBILITY
DISC (6-BOLT)
CASSETTE COMPATIBILITY
SRAM XD™, SRAM/NON XD
COLOR
BLACK
DRIVER MECHANISM
DOUBLE TIME™ – FOUR PAWLS
AXLE MATERIAL
TAPERED ALUMINUM
AXLE – CONVERTIBLE
YES
DRIVER BODY MATERIAL
ALUMINUM
HUB SHELL
ALUMINUM – SEEKER™ ANGLED
FLANGES – OVERSIZED BODY
OVER LOCKNUT DIMENSION
100mm, 110mm, 135mm, 142mm, 148mm
BEARINGS
SEALED CARTRIDGE
PART WEIGHT
FRONT 150g REAR 275g
(WEIGHTS ARE IN THE LIGHTEST CONFIGURATION)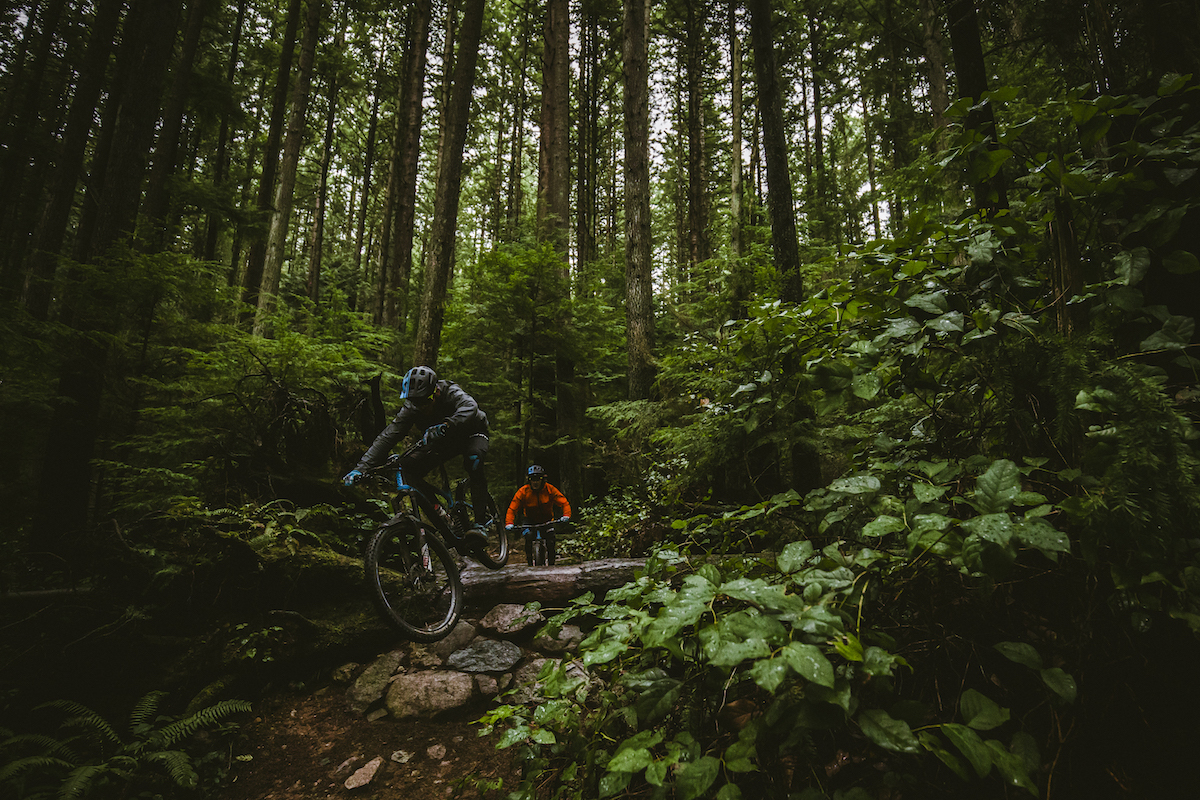 TECHNOLOGIES
DOUBLE TIME™
Ratcheting up the smarts. This straight-aligned, 4-pawl design turns the 26-tooth ratchet ring into 52 points of contact. The result: smooth 6.9-degree engagement without reducing tooth size or offsetting internal geometry—which means serious long-term durability.
26-tooth ratchet ring
26
x 2
52
POINTS OF
ENGAGEMENT
Straight-aligned
and perpendicular
2-pair, 4-pawl design
CARBON TUNED™
Strong like bull, light like carbon. Every CARBON TUNED™ rim is designed with a distinct style of riding in mind. By selectively layering woven carbon fiber at high-stress points and using unidirectional fiber throughout, SRAM creates rims that yield a remarkable level of strength and durability—while remaining lightweight and responsive.
WIDE ANGLE™
Take corners as fast as you want. SRAM wheels have a wide rim profile without significant added mass. This profile holds tire shape better, preventing tire roll and giving you superior comfort and traction around corners.
SOLO SPOKE™
With SOLO SPOKE™, you're never wrong. SRAM wheel design eliminates the need for different spoke lengths—one size fits the entire wheel. This identical-length design means no longer wondering whether you have the right front/ rear/drive-side/nondrive-side spoke handy.
SPEEDBALL™
The only adjustment they'll ever need was made back at the factory. Every part of the ball bearing is manufactured in the same factory—which means that each bearing bore can be precision machined to fit the bearing race exactly.
SIDE SWAP SYMMETRICAL™
Switching axles has never been easier. Threadless side caps can be installed and replaced by hand—no tools necessary. The left side cap is identical to the right one. No need to figure out where each cap is going.
SEEKER™
Get unbent. 3D forged and machined for lightweight strength, the flanges are angled towards the rim—allowing the spokes to be fully in-line when tensioned. The result: reduced spoke head breakage and better overall durability.
XD™ DRIVER BODY
XD™ is a cassette driver body design that allows the use of a 10-tooth small cog and provides an improved interface with the cassette.
BOOST
BOOST is a new wheel and drivetrain specification that provides: increased wheel stiffness and durability, better riding efficiency and bike handling precision, improved frame geometry with shorter chain stays, wider and stiffer suspension pivots, wider range of chainring options, and more clearance for bigger tires.
TORQUE CAPS
Torque Caps make the bond between hub and fork dropout stronger, with an increased surface area connecting the two. This creates a stronger, stiffer interface, giving you a more responsive front wheel and more control. So you concentrate on the most important connection, the one between your bike and the trail.